Margaret Tafoya
The artist Margaret Tafoya was born on August 13, 1904, in Santa Clara Pueblo, New Mexico. Tafoya was noted as a potter, and for her unique approach to pottery. Tafoya only made hand-coiled vessels, and she only used one medium: clay dug from deposits on the Santa Clara land. However, while her work was unique in modern art, it was actually the continuation of a centuries-long tradition among the Pueblo people, and Tafoya's artwork was as much about this tradition as it was about the pots, themselves. As a result, while Tafoya was referred to as the "Matriarch of Santa Clara Pueblo pottery," this moniker did not reflect the huge role that tradition played in her art and in her life, because she was not the creator of the tradition, merely one of its preeminent practitioners. (Holmes Museum of Anthropology). For example, Tafoya was insistent about getting her clay from her ancestral lands stating: "We get the clay where our ancestors used to take it…My girls are still doing work from the clay that my great-great-grandparents used." (National Endowment for the Arts, quoting Margaret Tafoya). Furthermore, she not only fired her pottery in the same manner as her ancestors, in an open fire, and finished them in the traditional way, by rubbing them with a smooth stone; she also insisted that her descendants do the same thing. (National Endowment for the Arts).
It is very clear that Tafoya's experience as an artist was greatly influenced by her cultural tradition. Santa Clara was a small Pueblo village in New Mexico, with about 3,000 people living in the village. "Among the Pueblo, pottery-making was not taught at schools, but learned as daughters watched mothers, aunts, and grandmothers pinch pots." (Gaffney). In fact, the Rio Grande pueblos have used pottery as a trade commodity for more than $1,000 years. Moreover:
For more than 1,000 years, pottery had been an important trade commodity among the Rio Grande pueblos, and archeological evidence demonstrates its widespread use among people of the region. With the coming of the Spaniards and other Europeans in the sixteenth century, pottery commerce continued; after the opening of the Santa Fe Trail in 1821, however, utilitarian pueblo-made pottery was gradually replaced by machine-made products. By the turn of the twentieth century, pueblo pottery was beginning to be identified as an art form in its own right and to be collected by anthropologists, historians, artists, and patrons of the arts. (National Endowment for the Arts).
More specifically, even in a region widely recognized for its pottery, the people of the Santa Clara Pueblo have received special acclaim. This acclaim extends back as far as a.D. 500, "when the pueblo people developed agriculture and adapted a more settled lifestyle than those of their hunting and gathering ancestors." (National Endowment for the Arts). Since that time, the pueblo people have been passing their pottery tradition down from generation to generation.
Margaret Tafoya, herself, learned how to make pottery from her mother, Sarafina Guiterrez Tafoya, continuing the pueblo intergenerational tradition. "The Tafoyas, like many of the pottery-making families among the Pueblo, have a tradition of pottery-making that reaches back centuries." (Gaffney). Like her daughter, Margaret, Sarafina was well-respected among the Sara Clara and was even considered the leading potter during her time period. In fact, Sarafina's acclaim extended beyond the Sara Clara Pueblo. According to Dennis Gaffney:
Perhaps the most influential potter among the Pueblo in the early 1900s was Sarafina Tafoya, who is often credited with developing the style now associated with the village. She made highly polished red or black monochrome pots decorated with modeled, impressed, or deeply carved designs. (Gaffney).
Margaret was not only influenced by her mother, but by the other women in her family, who had passed down the pottery tradition. Moreover, it would be incorrect to assume that only women were potters among the Pueblo. On the contrary, Margaret's father, Jose Geronimo Tafoya, also helped with the family pottery tradition. "Margaret's father was primarily concerned with raising food for the family but he was also known to make pottery and helped Sarafina with many aspects of her pottery production." (Holmes Anthropology Museum).
In fact, Tafoya's own family had been making pottery for all of their discoverable history:
1983 exhibition at the Denver Museum of Natural History included more than 100 pots by six generations of Tafoya family potters, the earliest made by her great-grandmother around 1934. But it was her mother, Serafina Gutierrez Tafoya, who was her greatest influence. Both Serafina and Margaret were best known for their ability to make unusually large pots — 30 inches or more high. These pots necessitated the digging of a special clay, months of careful drying of the unbaked body, a meticulous firing to achieve a uniform color and to prevent cracks, and many hours of polishing to achieve the desired, mirrorlike finish. (National Endowment for the Arts).
Therefore, for her to have learned the craft from her mother and father, comes as no surprise.
In addition, like her parents before her, Tafoya approached her art as a family project:
In 1924, Margaret married her husband Alcario Tafoya (1900-1995). Alcario and Margaret worked together making pottery just as her mother and father had done. Margaret and Sarafina's husbands both helped with the tasks of digging and preparing the clay and the firing of the pots. Alcario also helped Margaret with the creation and carving of designs on her pots. (Holmes Anthropology Museum).
In this manner, Tafoya's husband was intimately involved in her artwork, in every single stage of its development. Though he may not have had creative input or control on all of her pieces, he was known to have creative input on some of the works. In addition, his physical labor contributed to Margaret's ability to continue to create pottery in the traditional Santa Clara Pueblo method.
While Tafoya's artwork was replete with the tradition of the Santa Clara Pueblo people, it was also very original. First, she brought back the use of polychromes, which her people had abandoned in the late 1800's. Next, she changed the shape of the pottery; instead of making strictly utilitarian she used animal forms in her jars and bowls, and also used other unusual shapes and designs. In fact, Tafoya became famous in the 1920s, for blackware that was highly polished and had molded and carved surfaces. (Kirkham, p. 112). However, she did not work exclusively in blackware. Instead:
She created polished red and black ware, decorated with impressed and carved (intaglio) designs, highlighted in matte buff, red, or black against the polished surface. Unlike some of her contemporaries, who painted designs in matte black, buff, and orange on black vessels, and red, tan, ochre, and blue-gray on red vessels, Tafoya always preferred the intaglio method. She often carved a "bear paw" design, introduced by her mother, on the neck of each large storage vessel. "It is a good luck symbol," she said. "The bear always knows where the water is." (National Endowment for the Arts).
Perhaps more significant is the fact that Tafoya helped begin an important circle of southwest potters, which included the members of Tafoya's family. For example, her granddaughter, Nancy Youngblood Lugo, continues to be an influential potter. Though Lugo does not imitate her grandmother's style, she learned pottery from her grandmother and continues innovation while adhering to traditional Santa Clara methods of pottery; therefore, by not adhering to Tafoya's tradition, Lugo actually pays homage to and continues that tradition.
Tafoya's pottery featured different aspects of traditional Native American lore. For example, she decorated her pots with Santa Clara Pueblo symbols of survival, including water serpents, rain clouds, and buffalo horns. (National Endowment for the Arts). However, she became famous for her "bear claw" motif and deeply carved pueblo symbols. (Holmes Anthropology Museum). These symbols, along with the kiva steps around the shoulder of her jars became trademarks for the Tafoya family pottery, and people continue to recognize Tafoya pottery by looking for some of these trademarks. (Holmes Anthropology Museum).
Tafoya was not only noted for her artistry, but also for her role as a teacher. Not surprisingly, her most noted pupils were in her family. "Her daughter, Toni Roller, and her grandchildren, Cliff Roller, Nancy Youngblood Cutler, and Nathan Youngblood, have all been recognized for their pottery, and they too utilize traditional methods and at once preserve and broaden the scope of the tradition." (National Endowment for the Arts). In fact, Tafoya's method of learning and teaching artwork has even been noted by educational experts. She taught by incorporating her family members into her artwork. In Tafoya's own words:
My girls, I didn't teach them…they watched and learned by trying. I was taught to stay with the traditional clay designs, because that was the way it was handed down to my mother and me. I am thankful to my mother for teaching to make the large pieces (which require special skill and understanding). I watched her and tried to do like she did. and, I did. (Gallimore and Tharp, p. 178, quoting Tafoya).
Tafoya taught her own children and grandchildren in a similar fashion. Even at the age of 95, Tafoya was continuing to make pottery and passing:
her knowledge on to her descendants. Among them is her grandson Nathan Youngblood… [who] describes learning from Tafoya. "My grandmother and I would sit directly across from each other," he says. "I would mirror everything she was doing." Although Youngblood's pots contain traditional Santa Clara symbols, he has incorporated innovative forms, such as an egg shape, into his style. (Brown).
In this way, Tafoya's descendants not only continued the traditional Native American art form, but also her flair for innovation.
To truly understand how Tafoya approached making pottery, it is useful to study how her granddaughter, Nancy Youngblood, describes the pottery-making process. The family gathers to dig up clay in the fall. "The clay is spread out, broken into small pieces, dried thoroughly, and then put in trash cans to soak in water, which causes impurities to rise to the surface to be skimmed off." (Youngblood). The clay is run through mesh to remove pebbles and other impurities. The clay is mixed with volcanic ash that is collected at Pojoaque Pueblo. "The clay and sand are mixed in traditional proportions and then stored in plastic to maintain a proper degree of hardness." (Youngblood). This clay is squeezed and pounded to remove air bubbles before the artist starts a pot. The artists "rolls coils of clay between her palms and starts the base of the pot over a shallow bowl called a puki which is removed when the finished pot begins to harden." (Youngblood). After the pottery is coiled, it can be shaped with a wide-range of tools. Then the pot is wrapped in plastic, to pull out moisture, and stored until it reaches the hardness of leather. The artist then draws the design for her carving onto the pot, and then commences with the carving stage. They can use a variety of tools to carve the pot. The pot is completely dried before sanding. "Although corncobs were the traditional sanding tool at Santa Clara, Margaret Tafoya began using sandpaper years ago which the family potters continue." (Youngblood). Once sanding is finished, the piece is cleaned with a damp sable brush, dried, and then painted with several coats of slip. Next, the piece of polish, a "tedious stage of intense concentration," because "the pot must be handled with extreme care due to its fragility before being fired." (Youngblood). Polishing is done with stones, and a polishing stone that belonged to Sarafina has been passed down through the generations. The pieces are fired on an open pit, resembling a campfire.
Because so much of what Tafoya did was create traditional pottery, it seems difficult to understand why she is considered such an innovative artist and given such respect and renown. However, the quote above reveals that Tafoya was instructed to stay with traditional clay designs, but she did not do so. Tafoya "was a traditionalist, but also an innovator in the making of wedding, storage and water jars, plates, vases, lamps, candlesticks, and other distinctive forms." (National Endowment for the Arts). It was this innovation that differentiated Tafoya pottery from the other pottery of the Santa Clara Pueblo, and even from the pottery of the rest of the Southwest. In fact, along with a handful of other artists, including Maria Martinez, Lucy Martin Lewis and Helen Cordero, Margaret Tafoya was a centerpiece of the revival of traditional clay pot-making among the Pueblo in the 1920s and 1930s. (Gaffney). They did this by returning to traditional methods of clay-making, which allowed them to make large vessels:
Rather than making their pots on a potter's wheel, they built them by stacking one "sausage" of clay upon another, as it had been done for centuries among the Pueblo. When the coiling was completed, they smoothed the interior and exterior of the pots, coated them with a slip — a watery clay substance — and then polished, decorated, and fired them. Margaret Tafoya was known for the special attention she gave to creating an unusual polish, a finish that resulted from the local clay and ash she used, the kind of slip she added, plus many hours spent polishing the pots with stones. To get the black finish, which is another feature associated with both Santa Clara and San Ildefonso, Margaret fired her pots with pine slabs and horse manure. (Gaffney).
In fact, her innovation was not limited only to her artwork; she was part of a revival of Native American culture. In fact, one of Tafoya's early accomplishments was to help create and establish a marketplace for traditional Native American artwork:
In 1922, a group of Native American craftspeople gathered in the old National Guard
Armory behind the Palace of the Governors in Santa Fe to display their works. This was the first Indian Market. One of the early participants in the exhibit was a young potter from Santa Clara puebl0 named Margaret Tafoya, who went on to become a renowned artist and win the Best of Show award at Indian Market twice in the 1970s. (Brown).
Eventually, Margaret became a world-famous artist. People would come from around the world to meet Tafoya, who continued to travel to markets and shows until late in her old age., and she continued her work until late in her life. Though she began her life as a serious artist in the 1920s:
By the 1960s Margaret's pottery had become famous. She received the Best of Show
Award in 1978 and 1979 at the Santa Fe Indian Markets. In 1984, the National Endowment for the Arts elected her Folk Artist of the Year in recognition of her accomplishments. She was also recognized and received an award as a Master Traditional Artist in 1985. (Holmes Anthropology Museum).
Though she received worldwide acclaim as an artist, Tafoya never abandoned her Native American heritage and culture.
Works Cited
Brown, Margaret. "Reinventing Tradition." Southwestart.com. 2008. Southwest Art
Magazine. 8 Mar. 2008 http://www.southwestart.com/document/759.
Gaffney, Dennis. "The Tafoyas: Legends of Pueblo Pottery." Follow the Stories. 2005.
Antiques Roadshow. 8 Mar. 2008 http://www.pbs.org/wgbh/roadshow/fts/stpaul_200401A42.html.
Gallimore, Ronald, and Roland Tharp. "Teaching Mind in Society: Teaching, Schooling, and Literate Discourse." Vygotsky and Education: Instructional Implications and Applications of Sociohistorical Psychology. Ed. Luis Moll. New York: Cambridge University Press, 1992. 175-205.
Holmes Anthropology Museum. "Margaret Tafoya." Southwest Pueblo Indian Pottery. 2005.
Wichita State University. 8 Mar. 2008 http://www.holmes.anthropology.museum/southwestpottery/margarettafoya.html.
Kirkham, Pat. Women Designers in the U.S.A.: 1900-2000. New Haven: Yale University Press,
National Endowment for the Arts. "Margaret Tafoya." Lifetime Honors: 1984 NEA National
Heritage Fellowships. 2008. National Endowment for the Arts. 6 Mar. 2008 http://www.nea.gov/honors/heritage/fellows/fellow.php?id=1984_13.
Youngblood, Nancy. "The Old Ways." NancyYoungbloodInc.Com. 2008. Nancy Youngblood
Pottery. 8 Mar. 2008 http://www.nancyyoungbloodinc.com/techniques.html.
---
Are you busy and do not have time to handle your assignment? Are you scared that your paper will not make the grade? Do you have responsibilities that may hinder you from turning in your assignment on time? Are you tired and can barely handle your assignment? Are your grades inconsistent?
Whichever your reason is, it is valid! You can get professional academic help from our service at affordable rates. We have a team of professional academic writers who can handle all your assignments.
Plagiarism free papers
Timely delivery
Any deadline
Skilled, Experienced Native English Writers
Subject-relevant academic writer
Adherence to paper instructions
Ability to tackle bulk assignments
Reasonable prices
24/7 Customer Support
Get superb grades consistently
Online Academic Help With Different Subjects
Literature
Students barely have time to read. We got you! Have your literature essay or book review written without having the hassle of reading the book. You can get your literature paper custom-written for you by our literature specialists.
Finance
Do you struggle with finance? No need to torture yourself if finance is not your cup of tea. You can order your finance paper from our academic writing service and get 100% original work from competent finance experts.
Computer science
Computer science is a tough subject. Fortunately, our computer science experts are up to the match. No need to stress and have sleepless nights. Our academic writers will tackle all your computer science assignments and deliver them on time. Let us handle all your python, java, ruby, JavaScript, php , C+ assignments!
Psychology
While psychology may be an interesting subject, you may lack sufficient time to handle your assignments. Don't despair; by using our academic writing service, you can be assured of perfect grades. Moreover, your grades will be consistent.
Engineering
Engineering is quite a demanding subject. Students face a lot of pressure and barely have enough time to do what they love to do. Our academic writing service got you covered! Our engineering specialists follow the paper instructions and ensure timely delivery of the paper.
Nursing
In the nursing course, you may have difficulties with literature reviews, annotated bibliographies, critical essays, and other assignments. Our nursing assignment writers will offer you professional nursing paper help at low prices.
Sociology
Truth be told, sociology papers can be quite exhausting. Our academic writing service relieves you of fatigue, pressure, and stress. You can relax and have peace of mind as our academic writers handle your sociology assignment.
Business
We take pride in having some of the best business writers in the industry. Our business writers have a lot of experience in the field. They are reliable, and you can be assured of a high-grade paper. They are able to handle business papers of any subject, length, deadline, and difficulty!
Statistics
We boast of having some of the most experienced statistics experts in the industry. Our statistics experts have diverse skills, expertise, and knowledge to handle any kind of assignment. They have access to all kinds of software to get your assignment done.
Law
Writing a law essay may prove to be an insurmountable obstacle, especially when you need to know the peculiarities of the legislative framework. Take advantage of our top-notch law specialists and get superb grades and 100% satisfaction.
What discipline/subjects do you deal in?
We have highlighted some of the most popular subjects we handle above. Those are just a tip of the iceberg. We deal in all academic disciplines since our writers are as diverse. They have been drawn from across all disciplines, and orders are assigned to those writers believed to be the best in the field. In a nutshell, there is no task we cannot handle; all you need to do is place your order with us. As long as your instructions are clear, just trust we shall deliver irrespective of the discipline.
Are your writers competent enough to handle my paper?
Our essay writers are graduates with bachelor's, masters, Ph.D., and doctorate degrees in various subjects. The minimum requirement to be an essay writer with our essay writing service is to have a college degree. All our academic writers have a minimum of two years of academic writing. We have a stringent recruitment process to ensure that we get only the most competent essay writers in the industry. We also ensure that the writers are handsomely compensated for their value. The majority of our writers are native English speakers. As such, the fluency of language and grammar is impeccable.
What if I don't like the paper?
There is a very low likelihood that you won't like the paper.
Reasons being:
When assigning your order, we match the paper's discipline with the writer's field/specialization. Since all our writers are graduates, we match the paper's subject with the field the writer studied. For instance, if it's a nursing paper, only a nursing graduate and writer will handle it. Furthermore, all our writers have academic writing experience and top-notch research skills.
We have a quality assurance that reviews the paper before it gets to you. As such, we ensure that you get a paper that meets the required standard and will most definitely make the grade.
In the event that you don't like your paper:
The writer will revise the paper up to your pleasing. You have unlimited revisions. You simply need to highlight what specifically you don't like about the paper, and the writer will make the amendments. The paper will be revised until you are satisfied. Revisions are free of charge
We will have a different writer write the paper from scratch.
Last resort, if the above does not work, we will refund your money.
Will the professor find out I didn't write the paper myself?
Not at all. All papers are written from scratch. There is no way your tutor or instructor will realize that you did not write the paper yourself. In fact, we recommend using our assignment help services for consistent results.
What if the paper is plagiarized?
We check all papers for plagiarism before we submit them. We use powerful plagiarism checking software such as SafeAssign, LopesWrite, and Turnitin. We also upload the plagiarism report so that you can review it. We understand that plagiarism is academic suicide. We would not take the risk of submitting plagiarized work and jeopardize your academic journey. Furthermore, we do not sell or use prewritten papers, and each paper is written from scratch.
When will I get my paper?
You determine when you get the paper by setting the deadline when placing the order. All papers are delivered within the deadline. We are well aware that we operate in a time-sensitive industry. As such, we have laid out strategies to ensure that the client receives the paper on time and they never miss the deadline. We understand that papers that are submitted late have some points deducted. We do not want you to miss any points due to late submission. We work on beating deadlines by huge margins in order to ensure that you have ample time to review the paper before you submit it.
Will anyone find out that I used your services?
We have a privacy and confidentiality policy that guides our work. We NEVER share any customer information with third parties. Noone will ever know that you used our assignment help services. It's only between you and us. We are bound by our policies to protect the customer's identity and information. All your information, such as your names, phone number, email, order information, and so on, are protected. We have robust security systems that ensure that your data is protected. Hacking our systems is close to impossible, and it has never happened.
How our Assignment  Help Service Works
You fill all the paper instructions in the order form. Make sure you include all the helpful materials so that our academic writers can deliver the perfect paper. It will also help to eliminate unnecessary revisions.
2.      Pay for the order
Proceed to pay for the paper so that it can be assigned to one of our expert academic writers. The paper subject is matched with the writer's area of specialization.
3.      Track the progress
You communicate with the writer and know about the progress of the paper. The client can ask the writer for drafts of the paper. The client can upload extra material and include additional instructions from the lecturer. Receive a paper.
4.      Download the paper
The paper is sent to your email and uploaded to your personal account. You also get a plagiarism report attached to your paper.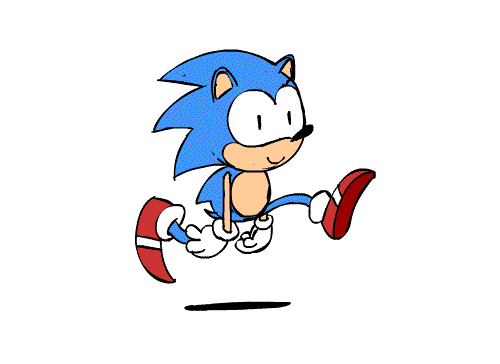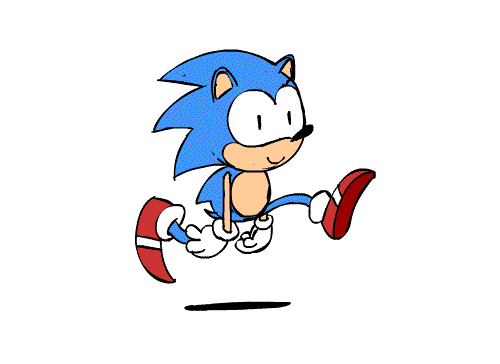 PLACE THIS ORDER OR A SIMILAR ORDER WITH US TODAY AND GET A PERFECT SCORE!!!
---