Transformative Learning
The Merit of Transformative Learning
From a purely objective stance, the merits of transformative learning in education are somewhat dubious. In order to properly weigh the benefits vs. any potential negatives of this theory of learning, it first becomes necessary to elucidate a number of defining characteristics of transformative learning. Foremost among these is the fact that this learning theory is primarily reserved for adults (Cheney, 2010). For the purpose of this document, then, transformative learning will apply to those in the latter stages of high school as well as to any individuals who are in college or are of the conventional age to enroll in college. It is worth mentioning that many students, both in high school and in collegiate institutions, primarily pursue an education not for any significant edification purpose, but rather for the pragmatic means of fulfilling requisites to obtain certain level of jobs. In this context, the overriding benefits of transformative learning — the change in perspective and liberty afforded by it — may in fact be irrelevant to the overarching goal of achieving high grades in high school to attend a reputable college in order to earn a well-paying job. However, an examination of a body of literature regarding transformative learning reveals that this learning theory can not only aid students in achieving their temporal goals of academic proficiency and upwardly mobile career placement, but also help them to have greater satisfaction in their lives due to certain intrinsic facets of this theory.
Prior to examining the bevy of literature that substantially corroborates the viewpoint of the preceding thesis, it is necessary to provide an overview of transformative learning in order to fully understand the myriad perspectives associated with its importance. The notion of transformative learning was widely pioneered and propagated by Jack Mezirow, particularly in his seminal 1981 publication "A Critical Theory of Adult Learning and Education" (p. 3). Within this and subsequent works of literature, Mezirow would come to define his transformational theory of leadership as one which was distinct from those that focused on process or content learning, but which rather involved producing changes within the perspective of the learner (Clark, 1993, p. 48). Such changes directly affected the frame of reference in which an individual viewed the world. Frames of references hinged upon experiences innate to a particular learner, and were colored by process and concept learning and by the general cosmology of a particular learner. Moreover, Mezirow believed that the level of changes induced by transformative learning would be able to propel a particular individual beyond his previous conception of the world and allow for a greater awareness, tolerance, and conceptualization of his or her surroundings than previously possible (Cooper, no date). Although there are other authors who made fundamental innovations within the theory of transformative learning — most noticeably Boyd and Taylor (Moore, 2005, p. 404), who differed from Mezirow in their ideas of how to most efficaciously induce transformative learning — these basic tenets of Mezirow are generally ubiquitously applied to this concept.
Synthesis
The prudent reader can detect the incongruence between the lofty ideals and aims of transformative learning and the practical essentials that characterize the ends of most adult learners, particularly those in secondary and postsecondary institutions, who are looking at education simply as a means of remuneration. However, there are a number of pieces of literature that indicate that transformative learning produces a synthesis of these effects within students. One of the most convincing pieces of literature that offers empirical evidence to validate this fact is Penelope Lane's, "Transformational Learning in Post-Soviet Ukraine." In this document, the author collected data in the form of field observations and personal interviews with a group of women in the Carpathian Mountains in Western Ukraine who were forced to pursue a career in creating women's handcraft. The relevance of this research to this particular document is accented by the fact that many of the subjects who provided the data for Lane's work were actually formally trained, college educated engineers, doctors, and other professionals who were forced to pursue a career as handcrafters due to the recent transition of Ukraine's economy from that of a socialist/communist one to one which was part of the free market of capitalism. Since their salaries in their previous professions were no longer supported by the state, these women had to learn a new occupation in order to provide economic sustenance for themselves and their families.
This was a qualitative research study that only involved the input of four subjects. Despite the small sample size, an examination of the data readily indicates that the basic precepts of transformative learning were helpful to all of the subjects. One of the philosophical interpretations of transformative learning is to provide students with the strong guidance of an educator who is encouraging, trustworthy, and compassionate, so that learning can ultimately be facilitated in a manner in which students can apply lessons to other aspects of their life not directly affected by their education. One of the women in this study (Katia) contrasted the transformative approach of her instructor in the creation of various handcrafted with that of her superiors in her previous job, remarking that the encouragement and general "positive energy" of the instructor was of immense benefit to her (Lane, 1996, p. 89-90). Ultimately, the data in this paper indicates that this nurturing approach that is part of transformative learning not only helped these professional, collegiately trained women to adopt new ways of making money and feeding their families, but also to facilitate a greater understanding about themselves and their country's sudden change to capitalism, a fact that the following quotation underscores.
The findings indicate substantial changes in these women as they have developed critical thinking skills that allowed them the intellectual space to reflect not only on images of themselves as individual subjects but also on the conditions of their lives as political subjects of a dominant state authority (Lane, 1996, p. 100).
This duality of learning, both for pragmatic means and as a way of informing the general lives and adopting an alternate perspective that was not previously there, are indicative of the boons that transformative learning produces.
Another research document that alludes to the benefits of transformative learning within an academic context is that written by C.E. Cragg et al. entitled "Perspective Transformation in RN-to-BSN Distance Education." This study acknowledges the fact that there are inherent values and perspectives afforded to students — particularly those in the field of nursing — that is related to their level of education. More specifically, "changed values and attitudes are among the desired outcomes in professional education" (Cragg et al., 2001, p. 317. The research performed within this document attempted to determine how well students are prepared for the new professional outlook that accompanies their education in the field of nursing. The authors conducted a qualitative study based on the filling out of questionnaires that contained the Jacobsen and Sabritt Professional Value Scale, which reflects the new overall outlook and shift in perspective that participants of transformative learning should ideally have. This particular scale is not concerned with academic knowledge or a student's ability to effectively enter the workforce, but rather gauges a student's propensity to develop a new attitude regarding his or her status as a nurse — a career which the educational programs prepare them for. The questionnaires were disseminated to three types of subjects, those that had complete a generic nursing program, those that were beginning a BSN-to-RSN program, and those that had completed a BSN-to-RSN program.
The empirical evidence ascertained from this study indicates that students who had achieved the highest level of education — those that had completed the BSN-to RSN program — were those who demonstrated the most characteristics of the change in professional attitudes and perspective that is an intrinsic component of transformational learning. The results of the Jacobsen and Sabritt Professional Value Scale were used to measure students' aptitude for incorporating the essential values that their educations had afforded them as professionals. Significantly, students who had completed the RN-to-BSN program had a mean score for professional values of 5.1, while those who had completed a generic program scored the next highest with a mean of 4.8 and students entering a RN-to-BSN program had the least amount of incorporation of professional values with a mean score of 4.5 (Cragg et al., 2001, p. 320).
The implications of this statistical data are quite clear, and are significant to the thesis of this paper for a number of reasons. Firstly, this data demonstrates that students with the highest level of education are those that are able to become most widely affected by shifts in perspective and attitude that are the cornerstones of transformative learning. Secondly, the data that this study is based on in and of itself represents a correlation between the concept of education and its transformative effect upon a learner. Students are not just learning concepts and ideas that are allowing them to function with a degree of competence in a professional sphere. They are also learning new ideologies that transform their perspectives and broaden their viewpoints to gain a greater sense of understanding and awareness of the values of their jobs and how they subsequently change them as people — which is the very essence of transformative learning.
The proclivity for those who are in increasingly higher levels of education, particularly those in graduate school as opposed to undergraduate school to demonstrate more of the effects of transformative learning than their counterparts in lower levels of education is evinced within "Development of a Questionnaire to Measure the Level of Reflective Thinking," which was composed by David Kember et al. This study is of particular interest to the literature review conducted within this paper because it was qualitative and, as such, yielded little room for ambiguities. The authors used many of the theories propagated by Mezirow regarding transformational learning to devise a questionnaire that measured four specific constructs that were considered indicators of transformative learning — understanding, habitual action, reflection and critical reflection. The distinction between reflection and critical reflection was such that the latter was deemed as akin to "premise reflection," which "requires a critical review of presuppositions from conscious and unconscious prior learning and their consequences" (Kember et al., 2000, p. 385), whereas reflection is merely contemplation of what immediate aspects of learning one has recently been taught.
Students were issued these questionnaires after the recent completion of courses that attempted to utilize various aspects of transformative learning in their pedagogy. As previously mentioned, the courses for the students were not the same, as some were graduate and others were for undergraduate students. However, all of the students who participated in the questionnaires were engaged in health science classes. A brief review of the empirical evidence is in alignment with the results of the previous studies detailed in this document, as well as with the thesis. Graduate students scored higher on the questionnaire in three of the four constructs, including in understanding, reflection and critical reflection. Graduate students had a mean score of 17.0 in both areas of understanding and reflection, whereas undergraduate students had mean scores of 15.7 and 15.0, respectively. In critical reflection, graduate students scored a mean of 13.89 versus 12.5 for undergraduate students (Kember et al., 2000, p. 392).
What is critical about this data, however, is the fact that of the 303 students given the questionnaire, only 38 were graduate students. What is also significant about this fact is that most of the graduate students had a substantial amount of experience in the work world and were taking classes in conjunction with working in either a fulltime or a part time capacity. Therefore, these students had more of an opportunity to reflect upon the concepts they were learning in class in relation to their careers and the experience afforded by them. It is important to remember that transformative learning theory is designed for adults, so that it is not surprising that more adult-like students would evince more of the facets of effecting change than the graduate students — who were generally in school straight from high school or perhaps had taken a year or two off beforehand. Still it is important to note that in the construct of habitual action, undergraduate students scored a mean of 10.8 versus that of 8.7 for graduate students. The implications of this result, of course, are fairly straightforward. In terms of actually changing one's habits, the years of experience that helped graduate students to reflect and understand actually work against them, since they have more years of enforcing habits than their undergraduate counterparts.
Conclusion
A plethora of empirical evidence denotes that transformational learning has a multitude of values for students. It not only allows them to fulfill their temporary goals of excelling in school in order to earn a position in which they can have a lasting career of monetary value such as those found within the healthcare industry and other potentially lucrative industries, but it also helps them to understand the certain ideals and attitudes that people engaged in specific professions are supposed to have. The former of these points was repeatedly demonstrated in the literature reviewed within this document by the fact that students who were in more advanced stages of postsecondary education regularly demonstrated more of an aptitude for reflecting the values and changes in perspective that transformative learning is known to impart. The latter of these points is evinced most eminently in Lane's document, in which the method of transformative learning not only helped women from disparate professions become successful handicraft workers, but it also helped them to contextualize and further understand the dynamic change in economics that had taken place within their native country of Ukraine. In this instance, the pronounced difference in attitude and perspective that transformative learning is known for was particularly transcendent and helped its learners to actually change their actions and adopt to a new world. The utilization of empirical evidence in this document, and those of the other research articles used in this paper, prove the merit of transformative learning in a multitude of applications that are both pragmatic and responsible for students' general edification.
References
Cooper, S. (no date). "Theories of Learning in Educational Psychology." Lifecircles-inc.com. Retrieved from http://www.lifecircles-inc.com/Learningtheories/humanist/mezirow.html
Cheney, R.S. (2010). "Empirical measurement of perspective transformation." Michigan State University. Retrieved from https://www.msu.edu/~mwr2p/Cheney-MR2P-2010.pdf
Clark, M.C. (1993). "Transformational learning." New Directions for Adult and Continuing Education. 57: 47-56.
Cragg, C.E., Plotnikoff, R.C., Hugo, K., Casey, a. (2001). "Perspective Transformation in RN-to-BSN Distance Education." Journal of Nursing Education. 40 (7): 317-322.
Kember, D., Leung, D., Jones, a., Loke, a.Y, McKay, J., Sinclair, K., Tse, Harrison, Webb, C., Wong, F., Wong, M., Yeung, E. (2000). "Development of a Questionaire to Measure the Level of Reflective Thinking." Assessment & Evaluation in Higher Education. 25 (4): 381-395. Retrieved from http://cms.kcn.unima.mw:8002/moodle/downloads/chilemba/My%20Documents/PhD%20articles/Rflective%20Thinking.pdf
Lane, P.D. (1996). "Transformational learning in Post-Soviet Ukraine: A Case Study of Entrepreneurship in a Women's Craft Collective." East Tennessee State University. Retrieved from http://athenaeum.libs.uga.edu/bitstream/handle/10724/9648/lane_penelope_d_200705_phd.pdf?sequence=1
Mezirow, J.D. (1981). "A critical theory of adult learning and education." Adult Education Quarterly. 32(1), 3-24.
Moore, M. (2005). "The transtheoretical model of the stages of change and the phases of transformative learning: comparing two theories of transformational change." Journal of Transformative Education. 3: 394-415.
---
Are you busy and do not have time to handle your assignment? Are you scared that your paper will not make the grade? Do you have responsibilities that may hinder you from turning in your assignment on time? Are you tired and can barely handle your assignment? Are your grades inconsistent?
Whichever your reason is, it is valid! You can get professional academic help from our service at affordable rates. We have a team of professional academic writers who can handle all your assignments.
Plagiarism free papers
Timely delivery
Any deadline
Skilled, Experienced Native English Writers
Subject-relevant academic writer
Adherence to paper instructions
Ability to tackle bulk assignments
Reasonable prices
24/7 Customer Support
Get superb grades consistently
Online Academic Help With Different Subjects
Literature
Students barely have time to read. We got you! Have your literature essay or book review written without having the hassle of reading the book. You can get your literature paper custom-written for you by our literature specialists.
Finance
Do you struggle with finance? No need to torture yourself if finance is not your cup of tea. You can order your finance paper from our academic writing service and get 100% original work from competent finance experts.
Computer science
Computer science is a tough subject. Fortunately, our computer science experts are up to the match. No need to stress and have sleepless nights. Our academic writers will tackle all your computer science assignments and deliver them on time. Let us handle all your python, java, ruby, JavaScript, php , C+ assignments!
Psychology
While psychology may be an interesting subject, you may lack sufficient time to handle your assignments. Don't despair; by using our academic writing service, you can be assured of perfect grades. Moreover, your grades will be consistent.
Engineering
Engineering is quite a demanding subject. Students face a lot of pressure and barely have enough time to do what they love to do. Our academic writing service got you covered! Our engineering specialists follow the paper instructions and ensure timely delivery of the paper.
Nursing
In the nursing course, you may have difficulties with literature reviews, annotated bibliographies, critical essays, and other assignments. Our nursing assignment writers will offer you professional nursing paper help at low prices.
Sociology
Truth be told, sociology papers can be quite exhausting. Our academic writing service relieves you of fatigue, pressure, and stress. You can relax and have peace of mind as our academic writers handle your sociology assignment.
Business
We take pride in having some of the best business writers in the industry. Our business writers have a lot of experience in the field. They are reliable, and you can be assured of a high-grade paper. They are able to handle business papers of any subject, length, deadline, and difficulty!
Statistics
We boast of having some of the most experienced statistics experts in the industry. Our statistics experts have diverse skills, expertise, and knowledge to handle any kind of assignment. They have access to all kinds of software to get your assignment done.
Law
Writing a law essay may prove to be an insurmountable obstacle, especially when you need to know the peculiarities of the legislative framework. Take advantage of our top-notch law specialists and get superb grades and 100% satisfaction.
What discipline/subjects do you deal in?
We have highlighted some of the most popular subjects we handle above. Those are just a tip of the iceberg. We deal in all academic disciplines since our writers are as diverse. They have been drawn from across all disciplines, and orders are assigned to those writers believed to be the best in the field. In a nutshell, there is no task we cannot handle; all you need to do is place your order with us. As long as your instructions are clear, just trust we shall deliver irrespective of the discipline.
Are your writers competent enough to handle my paper?
Our essay writers are graduates with bachelor's, masters, Ph.D., and doctorate degrees in various subjects. The minimum requirement to be an essay writer with our essay writing service is to have a college degree. All our academic writers have a minimum of two years of academic writing. We have a stringent recruitment process to ensure that we get only the most competent essay writers in the industry. We also ensure that the writers are handsomely compensated for their value. The majority of our writers are native English speakers. As such, the fluency of language and grammar is impeccable.
What if I don't like the paper?
There is a very low likelihood that you won't like the paper.
Reasons being:
When assigning your order, we match the paper's discipline with the writer's field/specialization. Since all our writers are graduates, we match the paper's subject with the field the writer studied. For instance, if it's a nursing paper, only a nursing graduate and writer will handle it. Furthermore, all our writers have academic writing experience and top-notch research skills.
We have a quality assurance that reviews the paper before it gets to you. As such, we ensure that you get a paper that meets the required standard and will most definitely make the grade.
In the event that you don't like your paper:
The writer will revise the paper up to your pleasing. You have unlimited revisions. You simply need to highlight what specifically you don't like about the paper, and the writer will make the amendments. The paper will be revised until you are satisfied. Revisions are free of charge
We will have a different writer write the paper from scratch.
Last resort, if the above does not work, we will refund your money.
Will the professor find out I didn't write the paper myself?
Not at all. All papers are written from scratch. There is no way your tutor or instructor will realize that you did not write the paper yourself. In fact, we recommend using our assignment help services for consistent results.
What if the paper is plagiarized?
We check all papers for plagiarism before we submit them. We use powerful plagiarism checking software such as SafeAssign, LopesWrite, and Turnitin. We also upload the plagiarism report so that you can review it. We understand that plagiarism is academic suicide. We would not take the risk of submitting plagiarized work and jeopardize your academic journey. Furthermore, we do not sell or use prewritten papers, and each paper is written from scratch.
When will I get my paper?
You determine when you get the paper by setting the deadline when placing the order. All papers are delivered within the deadline. We are well aware that we operate in a time-sensitive industry. As such, we have laid out strategies to ensure that the client receives the paper on time and they never miss the deadline. We understand that papers that are submitted late have some points deducted. We do not want you to miss any points due to late submission. We work on beating deadlines by huge margins in order to ensure that you have ample time to review the paper before you submit it.
Will anyone find out that I used your services?
We have a privacy and confidentiality policy that guides our work. We NEVER share any customer information with third parties. Noone will ever know that you used our assignment help services. It's only between you and us. We are bound by our policies to protect the customer's identity and information. All your information, such as your names, phone number, email, order information, and so on, are protected. We have robust security systems that ensure that your data is protected. Hacking our systems is close to impossible, and it has never happened.
How our Assignment  Help Service Works
You fill all the paper instructions in the order form. Make sure you include all the helpful materials so that our academic writers can deliver the perfect paper. It will also help to eliminate unnecessary revisions.
2.      Pay for the order
Proceed to pay for the paper so that it can be assigned to one of our expert academic writers. The paper subject is matched with the writer's area of specialization.
3.      Track the progress
You communicate with the writer and know about the progress of the paper. The client can ask the writer for drafts of the paper. The client can upload extra material and include additional instructions from the lecturer. Receive a paper.
4.      Download the paper
The paper is sent to your email and uploaded to your personal account. You also get a plagiarism report attached to your paper.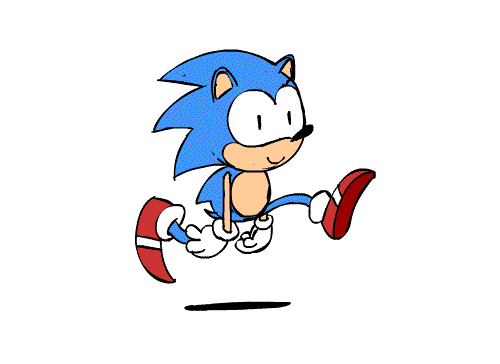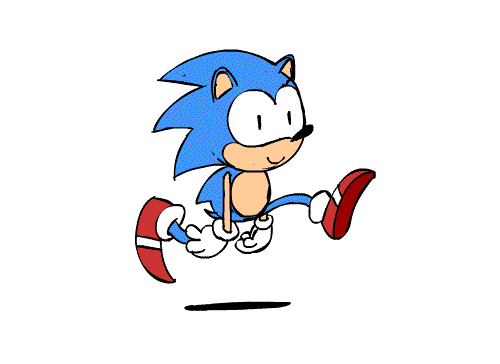 PLACE THIS ORDER OR A SIMILAR ORDER WITH US TODAY AND GET A PERFECT SCORE!!!
---