Ethical Scenario Case Study
The chosen scenario for this paper is the case of euthanasia. Euthanasia is also referred to as mercy killing. This is the practice of intentionally and painlessly killing a human being for humanitarian reasons: to end the great suffering that the person was enduring especially. Euthanasia can be considered active or passive. Active euthanasia is where one directly administers a lethal substance to the patient but with a merciful intention while passive euthanasia is withdrawing or with-holding the life-sustaining treatment from a patient either at the family's request or from the patient when prolonging life is considered an exercise in futility.
Euthanasia is a hard choice for the family of the patient. It is quite a considerable dilemma. They are caught in between letting their loved one to continue to suffer or to have to let them go. Euthanasia is an option presented to families when trying to prolong the life of their loved one is seen to be futile (Rumann, 2018). Some patients request euthanasia for various reasons: either they are tired of the pain or do not want to see their family members in pain because of them. The issue of euthanasia is a tricky one. Some are for it, but some are totally against it. Some countries do not allow it.
These opinions are influenced by a couple of factors religion being one of it. Christians believe that euthanasia is wrong. The sixth commandment states that they shall not commit murder. Christians consider euthanasia as murder. According to them, God gives life, and only he is allowed to take it. Therefore, practicing euthanasia is considered as committing the crime, and this breaking the commandments and is regarded as a sin. The discussion on euthanasia is an endless one, with each party giving their reasons as to why they are for or against the practice.
In this case study, a family member is involved in a terrible car accident and is in a continuous vegetative state. According to the doctors, there is little hope of him surviving since he cannot eat or breathe by himself. The client is expected to decide on pulling the plug and allowing the family member to pass away (Fu, Wang, Schock, & Stuckert, 2016). This is a tough decision. The client is holding the family member's life in his hands. There is a lot to be considered before having to decide whether to pull the plug or not.
This issue will affect the client in various ways but mostly emotionally and mentally. This client had a connection with the family member; they connected emotionally and spent time with each other. Therefore, having to decide whether to plug the plug on their loved one or to let the doctors keep trying is undoubtedly going to strain them emotionally. This decision will also strain the client mentally. He has to think through the situation and try to think of what option is better. He has to weigh out all the options presented before deciding whether to plug the plug. The thought of losing a loved one is hard, but having to decide to let them go is even harder.
This decision will also bring constraints socially since the client is Christian. Such a decision will affect how the client will be perceived in the society he lives in. Criticism is expected, especially from the church who highly condemn and frown upon euthanasia.so if the client decides to pull the plug, then he should be ready to receive some harsh criticism from the church and the people around.
First thing in counseling, this client would be establishing a good rapport. Make the client feel at ease since he is already upset by all the things that he expected to handle. Good rapport will ensure that it is free for them to express what they are thinking and feeling, it will also make it easier for me as the counselor to give suggestions and opinions of what I think of the matter. Helping the client to understand all the perspectives of this ethical issue without really deciding for them is critical. This decision needs to be theirs and not one that is influenced.
Next is to help them understand the perspectives related to euthanasia. The first is the religious perspective. As already stated, the church does not support euthanasia. In the bible, euthanasia is not directly addressed, but the guide has discussed the issue of life and death. God is identified as the sole giver of life. He is also the only one who can take away one's life. This means that no one else is supposed to take away one's life or to aid in doing so. In God's eye, each being on earth is precious, and that is why He is against taking away one's life or killing oneself.
In the commandments given to Moses, the sixth states that one shall not commit murder. This means that no one is allowed to end the life of another or their own. Euthanasia is more or less ending the life of another. In exodus 20:13, the bible states that we should all take precautions to protect our lives and those of others. In as much as the text does not directly condemn the practice of euthanasia, it speaks on the preservation of life. God wanted us to see how precious life is and to keep it.
The bible is seen not condone taking away one's life even if the person is facing unavoidable death. In 1st Samuel 31:3, king Saul was wounded in battle, and he decided to ask one of his attendants to help end his life. His attendant, however, refused. This is to show that even in cases where death seems inevitable, the bible still does not advocate for taking away one's life. Saul was severely injured, but his attendant again did not feel it as his duty to take away the king's presence.
According to the Bible, suicide is a sin, but then again, God forgives all our sins. God understands all the stress that may lead to taking away life, but the bible still offers comfort to those who are undergoing distress. Concerning the case of euthanasia, this is to say that even though having to watch a loved one in pain or on the verge of death, the bible offers comfort for the family members and those close to them. The text says that there is forgiveness for all. This is to say that even if one acts against what is stated in the bible, then there is forgiveness for them
Euthanasia is considered mercy killing, and this is ending ones suffering. The Scripture, however, teaches that suffering is a way of life, and not all pain must be avoided. Romans 5:3, it says, "rejoice in our sufferings, knowing that suffering produces endurance." James also teaches us that we should undergo our trials with joy (Sogorb, Estévez,& Vilanova, 2019). This is to say that suffering is a part of life, and it should be embraced. However, it is not an easy thing to have to watch your loved ones in pain or slowly dying. Another thing considered is the chance that the family member will get better. God works a miracle, and he heals the sick.
Pulling the plug means that they don't believe in God or His power to work miracles. It seems as if their faith is low or non-existent. It seems as if they have stopped believing in God's providence. There have been cases where patients recover, and even the doctors cannot explain it and attribute it to God. Therefore, Christian believe that they should wait upon God instead of pulling the plug. The patient might get better or might pass away, but either way, it will be God's will.
Everyone has their decreed time to live, and that's why some die young, and others die old. Christian ethicist Gilbert Meilander said, "we should maximize care rather than eliminate the minimizing the suffering," An Indiana professor Stephen Phillips said that "true care is holding one's hand and suffering right alongside them. It is not taking away his life or suggesting for them to do so". Both of these two people are supporting the fact that euthanasia is not the best option. Taking care of a loved one, even when it seems hopeless, is a better option.
For those that are pro-euthanasia, they consider it as a relief. Euthanasia is supposed to ease the suffering of the patient and that of the family. The family not only suffers by watching their loved ones in pain or slowly dying, but they also suffer in other ways like financially. In this case, the family member is on life support, and he cannot eat by himself or breathe on their own. This means that machines are carrying out these two functions. Certainly, the hospital bill will be high, and it will keep rising with each passing day.
The doctors have low hopes of them, and therefore keeping them on the machines and in hospital is seen as an extra burden that the family has to shoulder. And it is even worse on the family if the member ends up passing away; hence pulling the plug is a better option. The biggest suffering to the family is emotional suffering. Watching the loved one suffer hurts, but thinking of pulling the plug on them hurts more. This is, however, an important decision that has to be considered.
The client needs to realize that they are allowed to choose what they want without feeling pressure from other family members. This is a personal decision that they will have to carry for life. It is a hard one since they had a connection with the patient (Bjorgen, Madsen, Bjorknes, Heimsaeter, Havik, Linderud & Slavkovik, 2018). This is a situation that is out of their control and limits their happiness. The client should, first of all, take time to relax and rethink things. He should weigh each decision with a clear mind. He should look at deciding to pull the plug and what it would mean to them. If they had a powerful connection with the family member, he should try to think of life without him or her around. Will he be able to adapt to living without them or not?
He should look at the possibility of the family member's state improving. Already the doctors have indicated little hope of the patient getting better, but that does not mean that is no hope. If the client feels that there is still hope, then he should opt for not pulling the plug (Ringblom, 2016). He should consider if deciding to let go will be a relief, or it will just weigh him down even more. He should not only think of himself but even the other family members. He should look at the role that the family member played and look at the gap that shall be left behind if he decides to let him go.
Will the family be able to fill the gap and move on? The client should also think of the relief that may come with this decision. The family will not have to look at their family member suffer anymore. Choosing euthanasia will also mean that the family member will be relieved from having to endure suffering. The family member will be let to rest rather than to be struggling to survive to live on machines. Another relief that may come from choosing euthanasia is financial relief. The family will stop increasing their hospital bill that they probably cannot manage to settle.
Another thing that he might need to think of is what does his conscience says to him. What does he feel is the right thing? This decision is hard and needs to be made with a clear mind. Consulting with the family might also help in arriving towards a decision (Kabus & Kana, 2018). This would be especially a good move if he is conflicted about what to do.  This decision will affect the whole family, so listening to what they feel and have to say will be a major help in deciding whether to pull the plug or not. The family members are of the suggestion to pull the plug, but this does not have to be his decision.
If he feels like still holding onto hope and keeping the family member alive, then he should be able to express that without any fear. This is the client's personal decision to make.If he decides to go with euthanasia, then he still another decision, whether to use active or passive euthanasia. In choosing active, then that means that the family member will be given something to ease them to death. As for passive, that means that they will have to withdraw the machines that have been helping the family member to survive. This is another quite challenging decision to make.
The client needs to understand that none of this was going to be easy. Getting to decide if someone lives or dies is as hard as it gets. The client might also decide to let the family member to live and to hold onto the hope of them getting better. But he has to prepared for the chance that the family member ends up not making (Meneses, Concepción & Vilanova, 2016). The client needs to embrace the fact that in life, we lose people, and everyone has their time. This will make it easy for them to come with a decision. Knowing that we shall all die at some point might help him since he will know that either way, we will leave the face of the earth; therefore, if the family member does not pass away now, then he will pass away at some later point in life.
If the decision is too hard for the client, then he can turn down the other family members and let them decide on what should happen. This is a huge decision, and if the client feels like he is not in a position to come up with an answer, then he can pass it back to the family members to decide. However, he must be ready for whatever decision that the family comes up with. Even if he does not like it, he will still have to accept it since he was not able to come to a decision.
While handling the client, it will be important to be easy and considerate. The client is very emotional and probably not able to reason. Explaining to the client the situation at hand and helping them see the issue from all possible perspectives is important since it will aid at helping them analyze everything before they decide on the issue.
Conclusion
This paper has analyzed an ethical issue. It has also looked at how to counsel the client and help them in arriving at a decision. The problem in question is that of euthanasia. This is an issue that has brought a lot of contention since people have different views about it. The main views being religious views. The bible does not advocate for it. But people argue that it is a merciful act to end one's suffering.
References
Rumann, C. B. (2018). Reflecting on EDAD 840–College Student Development: A Peer Review of Teaching Project Benchmark Portfolio.
Fu, X., Wang, X., Schock, C., & Stuckert, T. (2016). Ecological wisdom as a benchmark in planning and design. Landscape and Urban Planning, 155, 79-90.
Sogorb, M. A., Estévez, J., & Vilanova, E. (2019). Case study: Is bisphenol S safer than bisphenol A in thermal papers?. Archives of toxicology, 93(7), 1835-1852.
Bjorgen, E. P., Madsen, S., Bjerknes, T. S., Heimsaeter, F. V., Havik, R., Linderud, M., … & Slavkovik, M. (2018). Cake, Death, and Trolleys Dilemmas as benchmarks of ethical decision-making. PROCEEDINGS OF THE 2018 AAAI/ACM CONFERENCE ON AI, ETHICS, AND SOCIETY (AIES'18) (pp. 23-29).
Ringblom, J. (2016). Worth weighting for studies on benchmark dose analysis concerning animal ethics in toxicity testing.
Kabus, J., & Kana, R. (2018). ETHICS IN LOCAL GOVERNMENT–CASE STUDY OF BOLESLAWIEC TOWN HALL. ZESZYTY NAUKOWE POLITECHNIKI CZĘSTOCHOWSKIEJ RESEARCH REVIEWS OF CZESTOCHOWA UNIVERSITY OF TECHNOLOGY, 150.
Meneses, M., Concepción, H., & Vilanova, R. (2016). Joint environmental and economical analysis of wastewater treatment plants control strategies: a benchmark scenario analysis: sustainability, 8(4), 360.
Are you busy and do not have time to handle your assignment? Are you scared that your paper will not make the grade? Do you have responsibilities that may hinder you from turning in your assignment on time? Are you tired and can barely handle your assignment? Are your grades inconsistent?
Whichever your reason may is, it is valid! You can get professional academic help from our service at affordable rates. We have a team of professional academic writers who can handle all your assignments.
Our essay writers are graduates with diplomas, bachelor, masters, Ph.D., and doctorate degrees in various subjects. The minimum requirement to be an essay writer with our essay writing service is to have a college diploma. When assigning your order, we match the paper subject with the area of specialization of the writer.
Plagiarism free papers
Timely delivery
Any deadline
Skilled, Experienced Native English Writers
Adherence to paper instructions
Ability to tackle bulk assignments
Reasonable prices
24/7 Customer Support
Get superb grades consistently
---
Are you busy and do not have time to handle your assignment? Are you scared that your paper will not make the grade? Do you have responsibilities that may hinder you from turning in your assignment on time? Are you tired and can barely handle your assignment? Are your grades inconsistent?
Whichever your reason is, it is valid! You can get professional academic help from our service at affordable rates. We have a team of professional academic writers who can handle all your assignments.
Plagiarism free papers
Timely delivery
Any deadline
Skilled, Experienced Native English Writers
Subject-relevant academic writer
Adherence to paper instructions
Ability to tackle bulk assignments
Reasonable prices
24/7 Customer Support
Get superb grades consistently
Online Academic Help With Different Subjects
Literature
Students barely have time to read. We got you! Have your literature essay or book review written without having the hassle of reading the book. You can get your literature paper custom-written for you by our literature specialists.
Finance
Do you struggle with finance? No need to torture yourself if finance is not your cup of tea. You can order your finance paper from our academic writing service and get 100% original work from competent finance experts.
Computer science
Computer science is a tough subject. Fortunately, our computer science experts are up to the match. No need to stress and have sleepless nights. Our academic writers will tackle all your computer science assignments and deliver them on time. Let us handle all your python, java, ruby, JavaScript, php , C+ assignments!
Psychology
While psychology may be an interesting subject, you may lack sufficient time to handle your assignments. Don't despair; by using our academic writing service, you can be assured of perfect grades. Moreover, your grades will be consistent.
Engineering
Engineering is quite a demanding subject. Students face a lot of pressure and barely have enough time to do what they love to do. Our academic writing service got you covered! Our engineering specialists follow the paper instructions and ensure timely delivery of the paper.
Nursing
In the nursing course, you may have difficulties with literature reviews, annotated bibliographies, critical essays, and other assignments. Our nursing assignment writers will offer you professional nursing paper help at low prices.
Sociology
Truth be told, sociology papers can be quite exhausting. Our academic writing service relieves you of fatigue, pressure, and stress. You can relax and have peace of mind as our academic writers handle your sociology assignment.
Business
We take pride in having some of the best business writers in the industry. Our business writers have a lot of experience in the field. They are reliable, and you can be assured of a high-grade paper. They are able to handle business papers of any subject, length, deadline, and difficulty!
Statistics
We boast of having some of the most experienced statistics experts in the industry. Our statistics experts have diverse skills, expertise, and knowledge to handle any kind of assignment. They have access to all kinds of software to get your assignment done.
Law
Writing a law essay may prove to be an insurmountable obstacle, especially when you need to know the peculiarities of the legislative framework. Take advantage of our top-notch law specialists and get superb grades and 100% satisfaction.
What discipline/subjects do you deal in?
We have highlighted some of the most popular subjects we handle above. Those are just a tip of the iceberg. We deal in all academic disciplines since our writers are as diverse. They have been drawn from across all disciplines, and orders are assigned to those writers believed to be the best in the field. In a nutshell, there is no task we cannot handle; all you need to do is place your order with us. As long as your instructions are clear, just trust we shall deliver irrespective of the discipline.
Are your writers competent enough to handle my paper?
Our essay writers are graduates with bachelor's, masters, Ph.D., and doctorate degrees in various subjects. The minimum requirement to be an essay writer with our essay writing service is to have a college degree. All our academic writers have a minimum of two years of academic writing. We have a stringent recruitment process to ensure that we get only the most competent essay writers in the industry. We also ensure that the writers are handsomely compensated for their value. The majority of our writers are native English speakers. As such, the fluency of language and grammar is impeccable.
What if I don't like the paper?
There is a very low likelihood that you won't like the paper.
Reasons being:
When assigning your order, we match the paper's discipline with the writer's field/specialization. Since all our writers are graduates, we match the paper's subject with the field the writer studied. For instance, if it's a nursing paper, only a nursing graduate and writer will handle it. Furthermore, all our writers have academic writing experience and top-notch research skills.
We have a quality assurance that reviews the paper before it gets to you. As such, we ensure that you get a paper that meets the required standard and will most definitely make the grade.
In the event that you don't like your paper:
The writer will revise the paper up to your pleasing. You have unlimited revisions. You simply need to highlight what specifically you don't like about the paper, and the writer will make the amendments. The paper will be revised until you are satisfied. Revisions are free of charge
We will have a different writer write the paper from scratch.
Last resort, if the above does not work, we will refund your money.
Will the professor find out I didn't write the paper myself?
Not at all. All papers are written from scratch. There is no way your tutor or instructor will realize that you did not write the paper yourself. In fact, we recommend using our assignment help services for consistent results.
What if the paper is plagiarized?
We check all papers for plagiarism before we submit them. We use powerful plagiarism checking software such as SafeAssign, LopesWrite, and Turnitin. We also upload the plagiarism report so that you can review it. We understand that plagiarism is academic suicide. We would not take the risk of submitting plagiarized work and jeopardize your academic journey. Furthermore, we do not sell or use prewritten papers, and each paper is written from scratch.
When will I get my paper?
You determine when you get the paper by setting the deadline when placing the order. All papers are delivered within the deadline. We are well aware that we operate in a time-sensitive industry. As such, we have laid out strategies to ensure that the client receives the paper on time and they never miss the deadline. We understand that papers that are submitted late have some points deducted. We do not want you to miss any points due to late submission. We work on beating deadlines by huge margins in order to ensure that you have ample time to review the paper before you submit it.
Will anyone find out that I used your services?
We have a privacy and confidentiality policy that guides our work. We NEVER share any customer information with third parties. Noone will ever know that you used our assignment help services. It's only between you and us. We are bound by our policies to protect the customer's identity and information. All your information, such as your names, phone number, email, order information, and so on, are protected. We have robust security systems that ensure that your data is protected. Hacking our systems is close to impossible, and it has never happened.
How our Assignment  Help Service Works
You fill all the paper instructions in the order form. Make sure you include all the helpful materials so that our academic writers can deliver the perfect paper. It will also help to eliminate unnecessary revisions.
2.      Pay for the order
Proceed to pay for the paper so that it can be assigned to one of our expert academic writers. The paper subject is matched with the writer's area of specialization.
3.      Track the progress
You communicate with the writer and know about the progress of the paper. The client can ask the writer for drafts of the paper. The client can upload extra material and include additional instructions from the lecturer. Receive a paper.
4.      Download the paper
The paper is sent to your email and uploaded to your personal account. You also get a plagiarism report attached to your paper.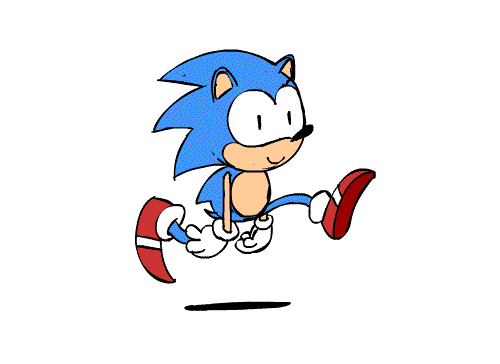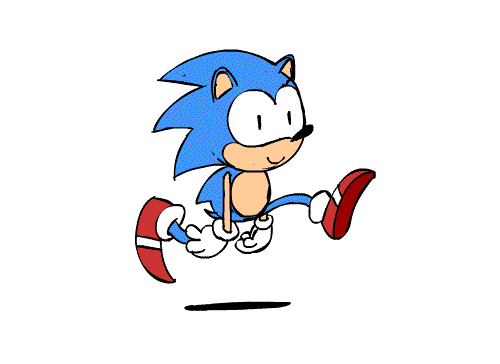 PLACE THIS ORDER OR A SIMILAR ORDER WITH US TODAY AND GET A PERFECT SCORE!!!
---