"Insignia Systems, Inc. markets, sells and supports in-store advertising and promotional products, programs and services designed to provide retailers and consumer goods manufacturers with highly effective in-store programs and point-of-purchase display materials" (Insignia Systems, 2012)
Insignia is engaged in advertising to customers in a retail environment who may otherwise not see the product advertised. One of the slogans that the company bases its success on is the empirically stated fact that "Over 70% of all brand purchase decisions are made in-store?" (POPAI, 1995). Due to this fact, Insignia works with retail stores to create a vision of how they will market their unique products within the store.
Insignia Systems also works as a consulting firm to retail businesses with regard to in-store promotions that allow customers to accumulate award points or show their loyalty, and be awarded, in other ways. The focus of this type of marketing is to get the customer back into the store so that they can continue to make buying decisions that grow the store and work for the customer.
The company has four separate divisions that are engaged in different modes of in-store, retail marketing. According to the company website the POPS division is "a product- and account-specific, in-store advertising program. POPS program signs combine vital product selling information and images from consumer goods manufacturers with retailers' logos and current store prices to produce a powerful shelf-edge sign that delivers a complete "call to action" at the point-of-purchase" (Insignia Systems, 2012). Another important function of the retail in-store marketing experience Is being able to mark over stocked or impulse-type buys with the appropriate signage. Insignia allows the customer to do this with a professionally designed sign maker, which shows the customer that the store is professional in every way. Another division that is important to customers is the production of Stylus software that allows the customer to create signs and displays with a computer or a tablet. Insignia systems also has a media division which "offers laser media printable supplies, such as cardstock and vinyl labels, in sheet-fed form for use in laser printer applications. Our media provides our customers with sharp, quality images resulting in outstanding performance. Insignia also provides a variety of colors and sizes to fit all of your signage needs" (Insignia Systems, 2012). These divisions, the sales department and the consultation team work with customers to determine what their needs are, find a solution for that level of marketing.
As of right now, Insignia has plans to move into the Canadian market and is tailoring its product offerings for that region. The present efforts of Insignia Systems in POP and other forms of direct, in-store advertising will remain basically the same in this market since it is roughly equivalent to that in the United States.
Targeted Market and Customers
Retail stores too often rely on the customer to decide what they actually want when they walk into the store. The reality is that customers often either forget that they need a particular item, or they are busy searching for something specific and do not see that certain items might be useful also. Therefore, the marketing platform of the company is to make sure that every customer who walks into a store that has been serviced by Insignia Systems, knows exactly what is available to them, and that they also realize what sales are ongoing, what products have been reduced in price, etc. To make sure that the message the sales associates are giving to the customer is enhanced with collateral information.
Large multinational businesses often have a marketing department that assists them with in-store product placement and helps to determine where the best areas to place signs would be. Unfortunately, small to medium sized retail establishments do not have the luxury of large marketing departments that are dedicated to this area. Thus, the marketing strategy of Insignia Systems, and the customer base, comes from these small to medium sized businesses that are unable to afford a separate department, but can afford to outsource or hire a consulting firm to help them with product and advertising placement.
A section below is specifically dedicated to how the customers in the Canadian market will be targeted, but there should be little that changes. Canada had many smaller retailers that would benefit from the products currently being offered to the U.S. market. However, a market survey must be conducted to determine what differences do exist, and see if they can be exploited for use in the expansion of services.
Growth Trends in this Business
The main issue that has retarded growth in this industry has been the growth of internet advertising and sales. Many companies who do POP sales also help companies conduct online marketing campaigns, but that is not the focus of Insignia Systems. The POP business has seen a slight uptick in business over the past four quarters as Insignia's target customers rally from the economic downturn. The growth model is in signing up more businesses to become partners in point-of-sale-purchasing. The trend is upward right now, but it is a slow growth trend at the moment.
The primary method for continued growth right now across the industry is through expansion of opportunity. It seems that the market in the United States is well saturated with companies that provide similar services to Insignia Systems. Since this is the case, it is necessary for the company to pursue a growth model of expansion into other markets. The Canadian market is largely untapped as far as specialty POP businesses are concerned, which makes it a perfect arena for initial expansion as a test market.
The Business and the People
Vision
The stated mission of the company is to "help our customers compete more effectively by providing the finest in-store promotion tools available. We aim to be the most respected in-store promotion company in the world" (Insignia Systems, 2012). This aim is fostered by a group of core values that complete the vision of the company for its employees and customers. Namely that, "Insignia is built on a foundation of respect. We respect our customers by providing truly great products and outstanding service. We treat our customers as we would our best friends" (Insignia Systems, 2012). This mission and set of core values applies to every single employee of Insignia Systems, and the company works to make sure that every employee and every customer feels that they have been treated with respect; that the employees perform at a high level for the customers, and; that the customers feel that they have gotten service that cannot be compared to any other company in the industry. This will not change due to any growth efforts of the company. The customer will always come first.
Employees
The company is always looking for employees who will exemplify the values and vision of Insignia Systems. The company states that it "Is seeking motivated and enthusiastic individuals with a dedication to success. As part of our team, you will benefit from a competitive salary, a comprehensive benefit package, a 401K plan, an employee stock purchase plan and an energetic work environment with opportunities to grow, learn and have fun" (Insignia Systems, 2012). Employees at insignia systems work in a team atmosphere to design the best solutions for customers, develop software and other products that set the industry standard, and consult with customers to design the best possible solutions for their advertising problems.
Because of the growth model of Insignia Systems, the company is now accepting applications for its Canada offices. This expansion will give the company the ability to glean even more experienced and knowledgeable employees from the region. A campaign is being implemented which will see Insignia in jobs fairs and other similar venues to promote the company and seek those desiring employment in what promises to be a growth industry.
Communications
In-company communications equipment consists of cell phones and walkie-talkies that allow teams to speak to one another and managers quickly and efficiently if problems arise. The company communicate with its customers via all media types that are available. Customers, potential customers and the general public can contact the company via the website by sending a direct email, to the company and receiving either an email, phone call or letter in reply. The company also has access via social media and plans to provide more marketing for this venture in the future.
The venture into Canada will require that quicker communications be established between the office in Canada and those in the United States. This means that direct access will be employed so that customers have a 24-hour hotline that they can call with any questions, complaints or questions. Also, Canadian employees, especially management, will have direct access to the main headquarters any time of the day or night. Call center employees (this service will likely be outsourced to a company specializing in this service such as Call Center Services, Inc. As a less expensive alternative) will be directed to contact the necessary party within the company if an issue arises that requires immediate attention.
Organization
Business Organization
The company is headed by a Board of Directors of prominent local business leaders and a management team of executives who have been with the company for at least five years. The managements team consists of:
President and Chief Executive Officer: Scott Drill
Counsel: David Boehnen
Chief Financial Officer: Glenn Drill
SVP, CPG and Retail Sales: Alan Jones
SVP, Operations: Tom Lucas
The company elects the board members for a period to be determined by a vote of the rest of the board. A nominating committee is selected every year according to the by-laws of the company. The company management staff consists of the original owners (before the stock went public), and a group of talented and experienced businessmen experienced in the industry. The only significant change to this structure upon the move to Canada will be to add an executive Vice President position that will be charged with international operations.
Premises
According to the lease agreement that Insignia Systems signed when it first incorporated in 1998, the company leased approximately 9,762 square feet of warehouse space, approximately 4,543 square feet of production space and 11,881 square feet of office space located at 5025 Cheshire Lane North, Plymouth, Minnesota ("Building") which consists of approximately 26,186 square feet" (Tech Agreements, 1998). The space still serves as the main offices of the company as the needs for space have not changed to a great degree.
With the move to a new sight in Canada though Insignia Systems will contract out with a similar lease agreement which will be a lower cost option than building. The facility in Canada can also be roughly 50% smaller initially due to the different requirements for that facility.
Accounting and Cash Flow
Accounting
Insignia Systems uses an independent public accounting firm for the purposes of managing cash flow and directing the management team with regard to financial decisions and how current tax and accounting law effect decisions. The firm, Baker Tilly Virchow Krause, LLP, is located in the Minneapolis area which makes it convenient to Insignia Systems.
Cash Flow Planning
Insignia Systems works with some larger corporations such as "General Mills, Reckitt Benckiser, Kellogg Company, Nestle, Pfizer, S.C. Johnson & Son and Tyson Foods" (Insignia Systems, 2012). These companies "have taken their brand messages to the point-of-purchase in more than 21,000 retail supermarket, drug, mass and dollar stores like Safeway, SUPERVALU, Family Dollar and K-Mart" (Insignia Systems, 2012). These larger customers provide the cash flow with which Insignia operates. The charter of the company states that it is a business which works with small to medium sized business, but within those retailers, there is a great deal of product that is distributed which belongs to much larger corporations. The plan has always been to use the large customers, so that Insignia can work with the smaller companies to truly grow the business. By this the company means, that there are many more small t medium size businesses such as grocery stores, hardware stores and even smaller "mom & pop" businesses that have the need to attract customers who would otherwise go to the larger box retailers. Because of the business climate, many of these companies have had a difficult time generating cash flow themselves. However, as the overall market has picked up in the past year, these small retailers are beginning to see positive sales again. This means that Insignia Systems needs to redouble efforts to work with these types of retailers. Since they are a larger segment of the overall market, they should eventually provide even more business than the large companies.
Working with the large manufacturers also has another upside. Even with the economic downturn, these companies stayed in business, and even if they did not thrive, they still needed direct marketing assistance to get their product in the best possible position for sales purposes. So, the large manufacturers of products were able to help keep Insignia Systems viable during the long economic downturn also.
One of the main reasons that the company is expanding to a large foreign market such as Canada. Expansion to new markets that have very little actual traffic from within the industry is one of the best ways to influence positive cash flow. The only worry here is that the business received from Canada will not be large enough to influence the cash flow of the entire company.
Analysis of Costs
There are always costs that are necessary to any company which Insignia Systems incurs as an annual line item. In the lease agreement signed 15 years ago, the owner of the lease was to incur the cost of any maintenance liabilities. The lease itself is a fixed cost that has an annual percentage of growth as the cost of keeping the building (taxes, insurance, etc.) rises. This cost is necessary to the company as it is a location that it would be difficult to move from at this juncture. Other fixed costs include salaries, equipment (with its yearly depreciation cost) and utilities. Although these costs are fixed, they will have some fluctuation due to cost of doing business.
The firm also has many variable expenses which are incurred, again, as a cost of doing business. The suppliers that Insignia Systems uses for its products has had a relationship with Insignia Systems for more than a decade. The costs to the supplier have increased drastically over the past three years as transportation costs have dictated that the cost of everything has increased. This means that it is a cost that can be greatly variable. Also, sales projections have been difficult to make over the past two years as businesses look to cut costs that don not relate to employees. Thus, Insignia Systems has lost some customers due to the poor economic times. This is consistent with the rest of the industry though, so it has not been a large shock to the overall market share of the company.
The fixed and variable costs that the firm incurs have decreased over the past three years but so have revenues. Over the past year the company has actually regained some of the financial ground that was lost during the past three fiscal years. Insignias reported that "During 2011, 2010 and 2009 foreign sales accounted for less than 1% of total net sales each year. The company expects sales to foreign distributors will be less than 1% of total net sales in 2012″ (Insignia Systems, 2012). The primary product that the company sells is its POPS system which is an industry standard. Revenue from this program represented approximately 87%, 91%, and 93% of net sales for fiscal 2011, 2010, and 2009 respectively, which were purchased by branded product manufacturers" (Insignia Systems, 2012). Net sales decreased by almost half in the last year due to financial difficulties in the market.
Financing
Financing for the expansion to Canada will be explained in detail in the section designated Growth.
Marketing
Marketing Plan
To devise a market plan Insignia Systems conducted a PESTLE examination to determine the macro-environment within which the company operates, looked at competitors by using Porter's five forces as a guide, and conducted a SWOT analysis to determine areas that can be used to grow the business plan into a successful venture for future growth.
Macro-analysis
Political
The political situation in the United States is tenuous at the moment, because of the upcoming presidential elections it is difficult to determine what sectors are going to be more affected by President Obama's plans, and if a more conservative regime gets in, what will happen then. It seems that many of the new candidates want a smaller corporate tax because they are concerned with market growth, and they are also invested in defeating some of the measures which could have raised the tax burden for companies also.
Economical
The economy is recovering slowly, but for the advertising industry it is actually increasing more rapidly than other segments of the economy. The reason for this is that there are more people in the country who have disposable cash (or any cash) and they are spending it. Retailers are willing to put products on the shelves which could potentially mean a larger cash flow for Insignia Systems.
Social
The social situation in the United States is very solid. It could be said that it has rarely been better for retailers and advertisers of every stripe. The reason for this is that social media has become a sellers miracle platform as it has allowed teens and others access to a whole new realm of advertising possibilities. The advent of smart phones and applications for them mean that savvy advertisers are going to have to seek ways to use the technology. Insignia Systems is not in that type of advertising business, but there could be uses for the company anyway.
Technology
As computers (tablets, smart phones) continue to get smaller, faster and more prevalent, advertisers are finding more ways to use them. Insignia Systems is working on technology that will help to integrate some of the store advertising with a company's main advertising push via instant updates on products a person uses.
Legal
Last year Insignia Systems won a large settlement against News America for antitrust actions by News America. This may continue to affect Insignia if there are further action pending in the next few years.
Environmental
This is one aspect of marketing which does not largely affect Insignia Systems. But, the company is making an effort to use fewer paper POPS and use its electronic systems as a means to become more environmentally sound as a company.
Advertising and Promotion Plans
The business of Insignia systems is advertising and promotion plans. However, within the industry it is necessary to promote the company with other manufacturers of goods. General Mills, Tyson and Nestle make a large portion of the revenue that Insignia generates, but they also have other advertising avenues. To grow the company and ensure that the future business move to Canada succeeds, it is necessary to determine different methods of advertising and promotion within the industry.
Competitors
An analysis of competitors and a company's own strengths and weaknesses is imperative to constructing a strong business plan. Porter's five forces and a SWOT analysis are the tools most often used for this examination.
Threat of New Competition
This is a highly volatile industry in which competitors come and go rapidly. As of right now, the biggest competitors that Insignia Systems has to face are the manufacturers of the products themselves. Sometimes General Mills will use products from Insignia and sometimes they will offer direct competition.
Threat of Substitute Products/Services
The POPS industry has many different proprietary systems meant to do the same job. Insignia Systems has one of the most successful systems, but they are also faced with the fact that a rival can easily copy what they have built. Substitute products are always a factor in this industry.
Bargaining Power of Customers
The customers in who want to use the POPS systems have most of the bargaining power because there is no alternative to their whims. If one business does not want to work with a customer on a particular project, there are many more competitors out there to work with.
Bargaining Power of Suppliers
Very little actual power is held by the supplier because the competition is so intense.
Intensity of Competition
Any facet of advertising has intense competition because there are limited jobs and a great deal of suppliers. The customer can take as many bids as they want and make the suppliers fight for the contract. The intensity of the competition is embodied in the fact that Insignia Systems just won an antitrust suit against one of its chief competitors.
SWOT Analysis
Strengths
Insignia Systems has proprietary software and POPS systems that are becoming an industry standard. Due to the popularity of the products, the company is strong as far as product. The company also has a loyal, long-term workforce that knows the job.
Weaknesses
The company has lost a great amount of its stock price over the last year because it lost several important contracts. Disposable income was tight until the firm won the court case.
Opportunities
The opportunity is found in expanding current operations while the money is available to do so. Because the opportunity exists in Canada, the company should take the risk and forge ahead. The only way that Insignia can gain market share effectively is to expand into new markets.
Threats
Although the economy is getting better, it is still on somewhat shaky ground. Another threat comes from the internet. People are getting coupons off of the internet and doing their shopping there also. This means fewer people in the stores, and less business potential for Insignia Systems.
Growth Program
Insignia systems has decided that its growth potential increases with a move into a new market. Canada is a smaller market than the U.S., but it is also not as saturated. A look at some of the factors affecting the potential growth prospects will provide a clearer picture of the opportunity.
Industry/Company Current & Forecast Domestic Conditions
The industry is starting to recover from what was a difficult three years for the entire country. Because of the economic downturn, companies were not as willing to spend money on peripheral items. Especially if the focus of the manufacturer was to make sure that they laid off as few employees as possible. Therefore, the economic picture was bleak. However, that has changed within the last six months. The rise I the stock market has given people a great deal more confidence in the economy and the general stability of the country, so it is possible to see the industry picking back up. Because of the financial crisis, many companies in the POP industry had to fold, but that leaves more contracts for the companies that are left.
Insignia Systems did not have a significant decline until the fourth quarter of last year when the stock price should have been making a recovery. The problem was that Insignia was embroiled in an expensive court battles and many thought that they would lose. Investors left because they did not see Insignia surviving. The good news is that Insignia won the court battle and a large settlement. But, now the company will have to struggle to regain market share.
Industry/Company Current & Forecast International Conditions
Internationally, POP marketing is as popular as it ever was. One of the industry leaders is now based in China and is commanding an ever broadening market share. This means that it may be difficult for others such as Insignia Systems to enter the largest marketplace in the world. This year, and the last three years, Insignia saw less than 1% of its sales come from international endeavors. This means that a move to a new market such as Canada is imperative. Canada is a good test market because consumption there more closely mimics that of the United States. In many ways it will be a lateral move. Since the industry is doing better all of the time, and Insignia has some of the best products and services in the industry, the forecast for Insignia Systems is bright.
The Strategic Plan
Aims
The stated goal of the process is that Insignia Systems has to adopt a plan that will allow the company to successfully enter Canada with the least possible risk. Since this is the chief aim of the company, it is necessary to look at several scenarios that would best fit the plans and the level of risk that the company is willing to take.
There are several possibilities. The first consideration is to move into the Canadian market in small calculated steps, the first of which would be to vie direct exportation of the products with sales representatives from the company base in Minnesota. Since the location in the states is not far from Canada, the sales reps could work from the main office while establishing contacts in Canada. This would allow the company to take a slow steady approach with the least amount of risk. It may also offer the least amount of reward. The biggest problem could be the financial risk that the company takes initially to set the system up.
Another possible method is to fully engage in the country as was originally planned. This would be familiar to the company because they have done the same before in the United States. However, the commitment may be tempered by any legal difficulties which may arise.
Objectives
The chief reason that this move is being considered is that Insignia Systems sees that the only way that they can possibly compete in the business environment right now is to expand their operations and thus their market share. Thus, the objective is to find new clients and gain greater market share.
Getting There
Basic Market Entry Methods
These were explored to some extent above. Because of the recent financial difficulties that Insignia Systems as had, it may be better to take a slower approach and engage via sales representatives at first. A full-scale entry into the country may make sense at some point, but until there is a guarantee of market share in that region, it would be better to be safe.
Advanced Market Entry Methods
The only one of these strategies that makes any sense at all is a possible merger with another company. Insignia Sysytems needs an international presence, and it is difficult to attain one without some help. That help can come from the money that Insignia just won in a lawsuit, but that would also be leverage in a merger, or it could be used to acquire a company with a greater international presence than Insignia enjoys. The advanced market entry methods actually seem too risky at this time for Insignia Systems because of the cost of entry, which would be great whether it was a merger or acquisition, and due to the lack of many benefits from the possibility.
Offshore Outsourcing/Production
The proposed venture is not adventurous enough to think about an offshore program except in the choosing of a call center. This is a needed upgrade in the current communication plan of the company because as Insignia Systems creates a greater global niche, there will be a need to outsource some of its peripheral concerns. There may also be some advantage in looking to an outsource partner for the construction of the electronic hardware and the software. Insignia Systems needs to find places to make cuts in expenditures while also moving forward with the expansion.
References
Insignia Systems, Inc. (2012). Meet Insignia. Retrieved from http://insigniasystems.com/
Insignia Systems, Inc. (2010). Nominating and corporate governance committee charter. Retrieved from http://insigniasystems.com/userfiles//Nom%20&%20Corp%20Govn %20Charter%202010-Feb.pdf
POPAI. (1995). Consumer buying habits study. Retrieved from http://memex.popai.com/webapps/displayItem.htm?acctItemId=2 59
Tech Agreements. (!998). Lease agreement. Retrieved from http://www.techagreements.com/agreement-preview- a.aspx?title=Insignia%20Systems%20- %20Lease%20Agreement&num=386184
---
Are you busy and do not have time to handle your assignment? Are you scared that your paper will not make the grade? Do you have responsibilities that may hinder you from turning in your assignment on time? Are you tired and can barely handle your assignment? Are your grades inconsistent?
Whichever your reason is, it is valid! You can get professional academic help from our service at affordable rates. We have a team of professional academic writers who can handle all your assignments.
Plagiarism free papers
Timely delivery
Any deadline
Skilled, Experienced Native English Writers
Subject-relevant academic writer
Adherence to paper instructions
Ability to tackle bulk assignments
Reasonable prices
24/7 Customer Support
Get superb grades consistently
Online Academic Help With Different Subjects
Literature
Students barely have time to read. We got you! Have your literature essay or book review written without having the hassle of reading the book. You can get your literature paper custom-written for you by our literature specialists.
Finance
Do you struggle with finance? No need to torture yourself if finance is not your cup of tea. You can order your finance paper from our academic writing service and get 100% original work from competent finance experts.
Computer science
Computer science is a tough subject. Fortunately, our computer science experts are up to the match. No need to stress and have sleepless nights. Our academic writers will tackle all your computer science assignments and deliver them on time. Let us handle all your python, java, ruby, JavaScript, php , C+ assignments!
Psychology
While psychology may be an interesting subject, you may lack sufficient time to handle your assignments. Don't despair; by using our academic writing service, you can be assured of perfect grades. Moreover, your grades will be consistent.
Engineering
Engineering is quite a demanding subject. Students face a lot of pressure and barely have enough time to do what they love to do. Our academic writing service got you covered! Our engineering specialists follow the paper instructions and ensure timely delivery of the paper.
Nursing
In the nursing course, you may have difficulties with literature reviews, annotated bibliographies, critical essays, and other assignments. Our nursing assignment writers will offer you professional nursing paper help at low prices.
Sociology
Truth be told, sociology papers can be quite exhausting. Our academic writing service relieves you of fatigue, pressure, and stress. You can relax and have peace of mind as our academic writers handle your sociology assignment.
Business
We take pride in having some of the best business writers in the industry. Our business writers have a lot of experience in the field. They are reliable, and you can be assured of a high-grade paper. They are able to handle business papers of any subject, length, deadline, and difficulty!
Statistics
We boast of having some of the most experienced statistics experts in the industry. Our statistics experts have diverse skills, expertise, and knowledge to handle any kind of assignment. They have access to all kinds of software to get your assignment done.
Law
Writing a law essay may prove to be an insurmountable obstacle, especially when you need to know the peculiarities of the legislative framework. Take advantage of our top-notch law specialists and get superb grades and 100% satisfaction.
What discipline/subjects do you deal in?
We have highlighted some of the most popular subjects we handle above. Those are just a tip of the iceberg. We deal in all academic disciplines since our writers are as diverse. They have been drawn from across all disciplines, and orders are assigned to those writers believed to be the best in the field. In a nutshell, there is no task we cannot handle; all you need to do is place your order with us. As long as your instructions are clear, just trust we shall deliver irrespective of the discipline.
Are your writers competent enough to handle my paper?
Our essay writers are graduates with bachelor's, masters, Ph.D., and doctorate degrees in various subjects. The minimum requirement to be an essay writer with our essay writing service is to have a college degree. All our academic writers have a minimum of two years of academic writing. We have a stringent recruitment process to ensure that we get only the most competent essay writers in the industry. We also ensure that the writers are handsomely compensated for their value. The majority of our writers are native English speakers. As such, the fluency of language and grammar is impeccable.
What if I don't like the paper?
There is a very low likelihood that you won't like the paper.
Reasons being:
When assigning your order, we match the paper's discipline with the writer's field/specialization. Since all our writers are graduates, we match the paper's subject with the field the writer studied. For instance, if it's a nursing paper, only a nursing graduate and writer will handle it. Furthermore, all our writers have academic writing experience and top-notch research skills.
We have a quality assurance that reviews the paper before it gets to you. As such, we ensure that you get a paper that meets the required standard and will most definitely make the grade.
In the event that you don't like your paper:
The writer will revise the paper up to your pleasing. You have unlimited revisions. You simply need to highlight what specifically you don't like about the paper, and the writer will make the amendments. The paper will be revised until you are satisfied. Revisions are free of charge
We will have a different writer write the paper from scratch.
Last resort, if the above does not work, we will refund your money.
Will the professor find out I didn't write the paper myself?
Not at all. All papers are written from scratch. There is no way your tutor or instructor will realize that you did not write the paper yourself. In fact, we recommend using our assignment help services for consistent results.
What if the paper is plagiarized?
We check all papers for plagiarism before we submit them. We use powerful plagiarism checking software such as SafeAssign, LopesWrite, and Turnitin. We also upload the plagiarism report so that you can review it. We understand that plagiarism is academic suicide. We would not take the risk of submitting plagiarized work and jeopardize your academic journey. Furthermore, we do not sell or use prewritten papers, and each paper is written from scratch.
When will I get my paper?
You determine when you get the paper by setting the deadline when placing the order. All papers are delivered within the deadline. We are well aware that we operate in a time-sensitive industry. As such, we have laid out strategies to ensure that the client receives the paper on time and they never miss the deadline. We understand that papers that are submitted late have some points deducted. We do not want you to miss any points due to late submission. We work on beating deadlines by huge margins in order to ensure that you have ample time to review the paper before you submit it.
Will anyone find out that I used your services?
We have a privacy and confidentiality policy that guides our work. We NEVER share any customer information with third parties. Noone will ever know that you used our assignment help services. It's only between you and us. We are bound by our policies to protect the customer's identity and information. All your information, such as your names, phone number, email, order information, and so on, are protected. We have robust security systems that ensure that your data is protected. Hacking our systems is close to impossible, and it has never happened.
How our Assignment  Help Service Works
You fill all the paper instructions in the order form. Make sure you include all the helpful materials so that our academic writers can deliver the perfect paper. It will also help to eliminate unnecessary revisions.
2.      Pay for the order
Proceed to pay for the paper so that it can be assigned to one of our expert academic writers. The paper subject is matched with the writer's area of specialization.
3.      Track the progress
You communicate with the writer and know about the progress of the paper. The client can ask the writer for drafts of the paper. The client can upload extra material and include additional instructions from the lecturer. Receive a paper.
4.      Download the paper
The paper is sent to your email and uploaded to your personal account. You also get a plagiarism report attached to your paper.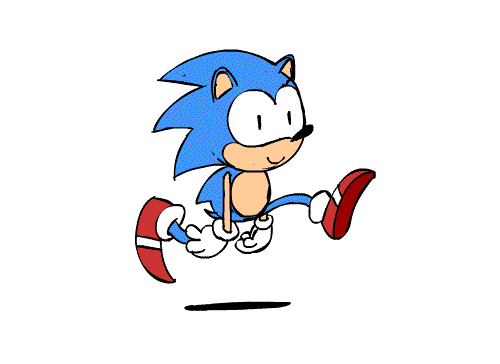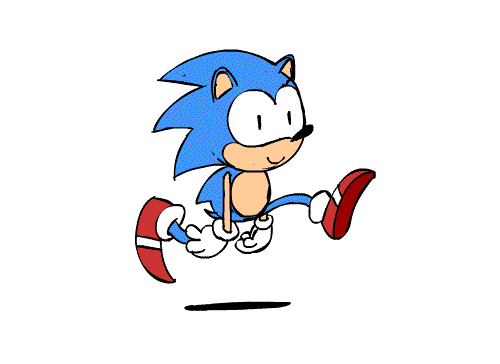 PLACE THIS ORDER OR A SIMILAR ORDER WITH US TODAY AND GET A PERFECT SCORE!!!
---