Part A
The purpose of this research is to get a clear understanding of the aspects like dining experience, authenticity perception, empathy, and servicescape of the boutique restaurants in Melbourne.
Questionnaire
Please read all the instructions before answering the questions.
Instructions
Answer all the questions in the best way possible.
All questions should contain only one response.
Tick where applicable.
Part 1
Are you a frequent hotel visitor? (Yes/No)
Have you visited any of the boutique restaurants in Melbourne in the past month? (Yes/No).
How would you rate the dining experience in any of the boutique restaurants you last visited in Melbourne? (Satisfactory/Unsatisfactory).
How would you rate the servicescape of the boutique restaurants in Melbourne? (Excellent/Poor).
Are the service providers of the boutique restaurants in Melbourne empathetic? (Yes/No).
Would you visit the boutique restaurants in Melbourne again? (Yes/No).
Part 2
List five (5) names of the boutique restaurants you have visited in Melbourne in the past three months
…………………………………..
…………………………………..
…………………………………..
…………………………………..
…………………………………..
Briefly explain the reception you received in the last boutique restaurant you visited in Melbourne.
………………………………………………………………………………………………………………………………………………………………………………………………………………………………………………………………………………………………………………………………………………………………………………………………………………………………………………………………
Did you encounter any issues with service provision in any of the boutique restaurants in Melbourne? Explain briefly.
……………………………………………………………………………………………………………………………………………………………………………………………………………………………………………………………………………………………………………………………………………………………………………………………………………………………………………………………….
Would you recommend any of the boutique restaurants in Melbourne to a first-time visitor in Melbourne? Why?
………………………………………………………………………………………………………………………………………………………………………………………………………………………………………………………………………………………………………………………………………………………………………………………………………………………………………………………………
The heart of any survey lies in its questionnaire. The results of a survey rely essentially on the questionnaire that cursives this conversation (regardless of how the conversation is arbitrated for example, by a computer or an interview). To mitigate response mistakes, questionnaires must be designed in agreement with the best practices (Bradley 2016, p. 377). Recommendations on best practices arise from common lore and experience, on the one hand, and procedural research on the other.
Many methodology books have provided several versions of conventional wisdom on best question design (Geuens and De Pelsmacker 2017, p. 85). From the research conducted, we found the most valued guidance in the common wisdom may be summarized as follows:
Use of familiar and simple words avoiding slang, jargon, and technical terms.
Use of simple grammar.
Avoidance of terms with ambiguous meanings, that is, aiming for terms that all respondents will deduce in a similar way.
Striving for terms that are concrete and specific as contrary to abstract and general.
Making response choices mutually exclusive and exhaustive.
Avoidance of loaded or leading questions that steer respondents to a response.
Avoidance of double-barreled questions by asking on one thing at a time.
Avoidance of questions with double or single negations.
Additionally, conventional wisdom likewise has advice on how to optimize the order of questions which comprises of the following:
First questions must be pleasant and easy to answer and must establish rapport between the researcher and the respondent.
Questions at the beginning of the questionnaire must explicitly address the subject of the survey, as it was outlined to the respondent before the interview.
Questions should be classified according to the respective topics.
Questions on similar topics have to progress from general to specific.
Questions on subtle topics that may make respondents uncomfortable must be put at the last part of the questionnaire; and
Questions that have been filtered must be included to evade asking respondents questions that may not relate to them.
Lastly, the conventional wisdom proposes pre-testing questionnaires, although it has little to say on how this is best achieved. Taken together these propositions are of utmost value, but there is, even more, to be learned from the outcomes of procedural research.
One of the first decisions we had to make when designing a survey question is whether to make it open (allowing respondents to respond to questions in their own terms) or closed (necessitating respondents to choose an answer from a set of decisions). Even though the wide majority of survey questions are closed, some open questions take a primary role in survey research, for example, those regarding the most essential issue facing the nation.
To evaluate the responses to open questions we had to group them into a comparatively small number of classes. This necessitates the development of a coding structure; it's usage by more than one individual; and achievement of a high level of concord between coders (Kilic, and Sohnesen 2019, p. 152). We realized that the prices of these processes, together with equally the hardships interviewers encounter in writing down open responses and the lengthy interview duration open questions take, are liable for the common usage of closed questions.
These applied shortcomings of open questions, nonetheless, do not relate to the gauging of quantities. The answer clusters to open questions on amounts, for example, dollars expended on a meal, are inherent in the question, so no coding is needed, and no special pressure is put on interviewers. Furthermore, giving respondents a set of closed quantity clusters, for instance, below an hour, one to three hours or more than three hours may generate an error (Schaeffer and Dykema 2011, p. 937). Proof shows that the manner in which amounts are classified to come up with closed clusters bears information that could prejudice respondent responses. Therefore, we established that most surveyors are normally opting for closed items when measuring quantities.
Sherlyne (2013) asserts that in gauging definite judgments like the most essential problem, where the alternatives signify various items, as contrary to points alongside a single continuum, investigators, occasionally attempt to combine closed and open formats by including another response option besides specifying a set of fundamental options. This is usually not effective, nonetheless, as respondents have to limit their responses to the basic options that are unambiguously offered.
We decided to use both closed and open questions since open questions may add richness to survey outcomes that are hard, if not impractical, to attain with closed questions, so comprising some (on their own or as follow-ups to closed questions) may produce a considerable benefit.
In designing the questionnaire, we realized that several of the similar principles that are useful to the design of forms for data entry is similarly relevant here. Even though the intention of the questionnaire is to collect information on characteristics, behavior, beliefs, and attitudes whose effect might considerably change users' work, respondents are not usually motivated to answer. We had in mind that the members of the public tend to get too many surveys, the majority of which are usually trivial and ill-conceived.
It was necessary to make a well-designed, useful questionnaire may assist surmount some of this opposition to respond. Some principles for designing a good questionnaire that we considered are like allowing enough white space, allowing enough space to type or write responses, making it easy for respondents to openly mark their responses, and being regular in style.
It is obvious that there is no optimal manner in the ordering of the questions on the questionnaire. However, when ordering the questions, we considered the objectives in using the questionnaire and then determined the role of every question in assisting us to attain our objectives. It is likewise essential for us to look at the questionnaire through the eyes of the respondents. Some guidelines we considered when ordering the questions include placing questions that are vital to respondents first, grouping questions of comparable content together, and introducing less contentious questions first.
Our intention is to make the respondents feel as safe by and engrossed in the questions being asked as likely, minus getting distraught on a specific matter.
Part B
Joan (2019) denotes that one of the basic instruments of data collection in epidemiological, health, and social research is the survey questionnaire. Methods of collecting data by questionnaire differ in the mode of contacting respondents, in which the manner of delivering the questionnaire, and in the manner of administration of the questions. These differences may have various impacts on the quality and accuracy of the obtained data. Modes of administering questionnaires include electronic or email administration, postal mail, telephone administration, group administration, and one-on-one administration. We chose a one-on-one mode of administration since it is feasible when issuing tests and mental instruments. This method is very time-intensive but may produce rich and thick qualitative data linked to the respondents' behaviors, feelings, and cognition. This method may also be referred to as paper-and-pencil survey and it is perfect for respondents who are not computer skilled or do not have accessibility to the internet. Questionnaires might also be issued online.
Questionnaires are one of the most affordable means to collect quantitative data. Particularly self-administered questionnaires, where one does not have to employ surveyors to perform face-to-face interviews, are a cost-effective manner to quickly amass enormous quantities of information from a large number of persons in a comparatively short duration of time. A questionnaire may be put on the organization's website or sent via mail to the respondents or clients. This method has no cost or very little cost, however, strong targeting is essential if one wants to have the greatest possible response proportion receive the most correct results. Additionally, no matter what kind of questionnaires one picks, it will be more reasonable than outsourcing to a market research firm (Kachroo and Kachen 2018, p. 124).
Besides being affordable, questionnaire are likewise a concrete manner to collect data. They may be targeted to groups of one's choice and managed in several ways. One may select and pick the questions to ask besides the format (multiple choice or open-ended). They provide a means to collect wide quantities of data on whichever topic. They might be used in a range of ways.
It is easy and quick to amass results with mobile tools and online. This implies that one may gain awareness in less than 24 hours, relying on the scale and reach of one's questionnaire. There is no need to have to wait for another firm to provide the answers required.
Joshua (2015) affirms that questionnaires and surveys enable one to collect information from a bigger audience. For instance, when the questionnaires are administered online, one can literally distribute their questions to anybody, anywhere around the globe as long as they have connectivity to the internet. This implies that for a comparatively low cost, one may target a country or a city. One may use manifold points of collecting data, for instance via manifold tablets in kiosk mode. Geography is not a hindrance anymore in the path of market research, gratitude to the internet. However, there is a need to be cognizant of cultural differences between individuals and nations when conducting global research.
One of the greatest advantages of questionnaires is being able to ask as many questions as one likes (Chipperfield, Barr, and Steel 2018, p. 1470). Definitely, it profits the marketers to keep every person questionnaire short, since participants might find a long questionnaire infuriating. Nonetheless, since they are effective, cost-efficient in nature and have a simple method of delivery, there is no danger in forming manifold questionnaires, each encompassing a sub-topic of the major topic, that build on one another.
On the other hand, questionnaires generate too much data. Multiple choice questions may be graphed and tabulated, but open-ended questions are different. Open-ended questions permit for individualized answers which are not quantifiable and should be evaluated by an individual. A lot of open-ended questions may generate too much data, which may take an eternity to evaluate. Nonetheless, this drawback may be overcome by choosing the type of questions carefully. The survey questions have to be evaluated fast and they have to generate information that may be acted upon. Picking the wrong kind of question may likewise result in incomplete outcomes or data that is hard to deduce.
The issue with not administering questions to respondents one-on-one verbally is that everyone might have different understandings of the questions (Smyth and Olson 2019, p. 55). Minus someone to expounding the questionnaire wholly and guarantee every person has similar comprehension, results may be biased. Participants might have problems comprehending the meaning of some questions that might appear clear to the surveyor. This miscommunication may result in askew results. The best mode to deal with this case to come up with simple questions that are answerable easily.
Participants might have a hidden agenda. Respondents in one's survey might have an interest in one's merchandise, service, or idea. Others might be influenced to take part in the survey based on the topic of one's questionnaire. These tendencies may result in incorrectness in one's data, produced from an imbalance of participants who regard the topic in an overly negative or positive light. Hidden agenda can be filtered out with a pre-screening.
Each administrator hopes for diligent responses, but there is no method to know if the participant has actually understood the question or reading it thoroughly before responding. Occasionally, responses will be selected before fully comprehending the question or the possible responses. Occasionally, respondents will skip some questions, or split-second options might be made, influencing the validity of one's data. This disadvantage is hard to deal with, but if one makes their survey short and their questions simple one is likely to get the most correct answers.
According to Kostyk, Zhou, and Hyman (2019), questionnaires may not completely capture the feelings or emotional responses of participants. Minus administering the questionnaire face-to-face, there is no means to observe body language, reactions, or facial expression. Minus these subtleties, relevant data may be overlooked. Likert scale, the answer scale that frequently uses a rating scale from strongly agree to slightly agree. This permits for assertion and strength in answers rather than multiple choice.
There are several recommended ways by which surveyors may encourage respondents to answer and complete the survey which includes:
Compensating the respondents' effort by providing them with incentives. The common incentive given by surveyors is monies, varying from as little as $1 to as much as $50 per completed survey. Nonetheless, some give aids or small bequests after the completion of the survey.
Maintaining a professional-looking survey questionnaire. Cross-checking the guidelines, layout, spacing, and printed look of the survey afore administration them.
Following the KISS principle, KISS stands for Keep It Short and Simple. Greater response and the rate of completion is linked with short, simple, and easy-to-answer survey questionnaires.
Ensuring confidentiality and anonymity if possible. Guaranteeing the respondents that every response will be kept private and will just be used for the aim of the survey.
Looking polite, courteous, and professional. Respondents are more probable to cooperate if the surveyor practices professionalism whether in behavior or appearance for instance, by saying thank you or please besides guiding the participant in a polite way are likewise motivating the respondent to finish the survey (Žmuk 2018, p. 77).
Lessons learned the process of designing the questionnaire include, we realized that there are at best four steps entailed in responding to questionnaires which make mental demands on participants, understanding of the question, reminiscence of requested data from memory, analysis of the connection between the retrieved data and the question, and communication of the answers. It is probable, then, that the path of questionnaire administration, for example visual, oral, and auditory influences the mental pressure put on participants, particularly the demand for literateness in the situation of visual self-administration modes. Besides, as every method inevitably imposes different mental necessities on participants, and differs in the amount of confidentiality and anonymity they offer participants, these may influence the course of answering questions, and therefore, on the data quality.
We further realized that maybe the least pressure-some mode to gather information is personal, one-on-one interview (auditory mode) as this just needs the participant to talk the same language in which the questions are asked and to possess basic listening and verbal skills. With this method, no literacy skills are needed unless written materials for the participant are found in the interview. A motivating, friendly interviewer may escalate response and question response degrees, keep inspiration with longer questionnaires, the question for responses, explain vague questions, assist participants with puffed-up show cards of answers choice alternatives, use memory jogging techniques for assisting recall of occurrences and behavior, and regulate the question order. Surveyors may likewise be trained to follow intricate question channelling and missing instructions.
List of references
Bradley, N 2016, 'Questionnaire design', International Journal of Market Research, vol. 48, no. 3, pp. 377–378, viewed 20 May 2019, <http://search.ebscohost.com/login.aspx?direct=true&db=buh&AN=20960262&site=ehost-live>.
Sherlyne, S 2013, 'Questionnaire design: how to plan, structure, and write survey material for effective market research', Choice: Current Reviews for Academic Libraries, vol. 51, no. 2, p. 312, viewed 20 May 2019, <http://search.ebscohost.com/login.aspx?direct=true&db=eft&AN=90301401&site=ehost-live>.
Schaeffer, NC & Dykema, J 2011, 'Questions for Surveys', Public Opinion Quarterly, vol. 75, no. 5, pp. 909–961, viewed 20 May 2019, <http://search.ebscohost.com/login.aspx?direct=true&db=ufh&AN=69899641&site=ehost-live>.
Kilic, T & Sohnesen, TP 2019, 'Same Question But Different Answer: Experimental Evidence on Questionnaire Design's Impact on Poverty Measured by Proxies', Review of Income & Wealth, vol. 65, no. 1, pp. 144–165, viewed 20 May 2019, <http://search.ebscohost.com/login.aspx?direct=true&db=buh&AN=134638995&site=ehost-live>.
Joshua, O 2015, 'Assessing reflective thinking in solving design problems: The development of a questionnaire', British Journal of Educational Technology, vol. 46, no. 4, pp. 848–863, viewed 20 May 2019, <http://search.ebscohost.com/login.aspx?direct=true&db=eft&AN=103106047&site=ehost-live>.
Geuens, M & De Pelsmacker, P 2017, 'Planning and Conducting Experimental Advertising Research and Questionnaire Design', Journal of Advertising, vol. 46, no. 1, pp. 83–100, viewed 20 May 2019, <http://search.ebscohost.com/login.aspx?direct=true&db=buh&AN=121839550&site=ehost-live>.
Kachroo, P & Kachen, S 2018, 'Item placement for questionnaire design for optimal reliability', Journal of Marketing Analytics, vol. 6, no. 4, pp. 120–126, viewed 20 May 2019, <http://search.ebscohost.com/login.aspx?direct=true&db=buh&AN=133378037&site=ehost-live>.
Chipperfield, JO, Barr, ML & Steel, DG 2018, 'Split Questionnaire Designs: collecting only the data that you need through MCAR and MAR designs', Journal of Applied Statistics, vol. 45, no. 8, pp. 1465–1475, viewed 20 May 2019, <http://search.ebscohost.com/login.aspx?direct=true&db=buh&AN=129277825&site=ehost-live>.
Joan, V 2019, 'Towards a comprehensive Questionnaire Origin and Development Appraisal tool: A literature review and a modified nominal group', Education for Information, vol. 35, no. 1, pp. 7–20, viewed 20 May 2019, <http://search.ebscohost.com/login.aspx?direct=true&db=eft&AN=135443560&site=ehost-live>.
Smyth, JD & Olson, K 2019, 'Effects of Mismatches between Survey Question Stems and Response Options on Data Quality and Responses', Journal of Survey Statistics & Methodology, vol. 7, no. 1, pp. 34–65, viewed 20 May 2019, <http://search.ebscohost.com/login.aspx?direct=true&db=aph&AN=135109028&site=ehost-live>.
Kostyk, A, Zhou, W & Hyman, MR 2019, 'Using surveytainment to counter declining survey data quality', Journal of Business Research, vol. 95, pp. 211–219, viewed 20 May 2019, <http://search.ebscohost.com/login.aspx?direct=true&db=buh&AN=133215929&site=ehost-live>.
Žmuk, B 2018, 'Impact of Different Questionnaire Design Characteristics on Survey Response Rates: Evidence from Croatian Business Web Survey', Statistika: Statistics & Economy Journal, vol. 98, no. 1, pp. 69–87, viewed 20 May 2019, <http://search.ebscohost.com/login.aspx?direct=true&db=buh&AN=128849494&site=ehost-live>.
---
Are you busy and do not have time to handle your assignment? Are you scared that your paper will not make the grade? Do you have responsibilities that may hinder you from turning in your assignment on time? Are you tired and can barely handle your assignment? Are your grades inconsistent?
Whichever your reason is, it is valid! You can get professional academic help from our service at affordable rates. We have a team of professional academic writers who can handle all your assignments.
Plagiarism free papers
Timely delivery
Any deadline
Skilled, Experienced Native English Writers
Subject-relevant academic writer
Adherence to paper instructions
Ability to tackle bulk assignments
Reasonable prices
24/7 Customer Support
Get superb grades consistently
Online Academic Help With Different Subjects
Literature
Students barely have time to read. We got you! Have your literature essay or book review written without having the hassle of reading the book. You can get your literature paper custom-written for you by our literature specialists.
Finance
Do you struggle with finance? No need to torture yourself if finance is not your cup of tea. You can order your finance paper from our academic writing service and get 100% original work from competent finance experts.
Computer science
Computer science is a tough subject. Fortunately, our computer science experts are up to the match. No need to stress and have sleepless nights. Our academic writers will tackle all your computer science assignments and deliver them on time. Let us handle all your python, java, ruby, JavaScript, php , C+ assignments!
Psychology
While psychology may be an interesting subject, you may lack sufficient time to handle your assignments. Don't despair; by using our academic writing service, you can be assured of perfect grades. Moreover, your grades will be consistent.
Engineering
Engineering is quite a demanding subject. Students face a lot of pressure and barely have enough time to do what they love to do. Our academic writing service got you covered! Our engineering specialists follow the paper instructions and ensure timely delivery of the paper.
Nursing
In the nursing course, you may have difficulties with literature reviews, annotated bibliographies, critical essays, and other assignments. Our nursing assignment writers will offer you professional nursing paper help at low prices.
Sociology
Truth be told, sociology papers can be quite exhausting. Our academic writing service relieves you of fatigue, pressure, and stress. You can relax and have peace of mind as our academic writers handle your sociology assignment.
Business
We take pride in having some of the best business writers in the industry. Our business writers have a lot of experience in the field. They are reliable, and you can be assured of a high-grade paper. They are able to handle business papers of any subject, length, deadline, and difficulty!
Statistics
We boast of having some of the most experienced statistics experts in the industry. Our statistics experts have diverse skills, expertise, and knowledge to handle any kind of assignment. They have access to all kinds of software to get your assignment done.
Law
Writing a law essay may prove to be an insurmountable obstacle, especially when you need to know the peculiarities of the legislative framework. Take advantage of our top-notch law specialists and get superb grades and 100% satisfaction.
What discipline/subjects do you deal in?
We have highlighted some of the most popular subjects we handle above. Those are just a tip of the iceberg. We deal in all academic disciplines since our writers are as diverse. They have been drawn from across all disciplines, and orders are assigned to those writers believed to be the best in the field. In a nutshell, there is no task we cannot handle; all you need to do is place your order with us. As long as your instructions are clear, just trust we shall deliver irrespective of the discipline.
Are your writers competent enough to handle my paper?
Our essay writers are graduates with bachelor's, masters, Ph.D., and doctorate degrees in various subjects. The minimum requirement to be an essay writer with our essay writing service is to have a college degree. All our academic writers have a minimum of two years of academic writing. We have a stringent recruitment process to ensure that we get only the most competent essay writers in the industry. We also ensure that the writers are handsomely compensated for their value. The majority of our writers are native English speakers. As such, the fluency of language and grammar is impeccable.
What if I don't like the paper?
There is a very low likelihood that you won't like the paper.
Reasons being:
When assigning your order, we match the paper's discipline with the writer's field/specialization. Since all our writers are graduates, we match the paper's subject with the field the writer studied. For instance, if it's a nursing paper, only a nursing graduate and writer will handle it. Furthermore, all our writers have academic writing experience and top-notch research skills.
We have a quality assurance that reviews the paper before it gets to you. As such, we ensure that you get a paper that meets the required standard and will most definitely make the grade.
In the event that you don't like your paper:
The writer will revise the paper up to your pleasing. You have unlimited revisions. You simply need to highlight what specifically you don't like about the paper, and the writer will make the amendments. The paper will be revised until you are satisfied. Revisions are free of charge
We will have a different writer write the paper from scratch.
Last resort, if the above does not work, we will refund your money.
Will the professor find out I didn't write the paper myself?
Not at all. All papers are written from scratch. There is no way your tutor or instructor will realize that you did not write the paper yourself. In fact, we recommend using our assignment help services for consistent results.
What if the paper is plagiarized?
We check all papers for plagiarism before we submit them. We use powerful plagiarism checking software such as SafeAssign, LopesWrite, and Turnitin. We also upload the plagiarism report so that you can review it. We understand that plagiarism is academic suicide. We would not take the risk of submitting plagiarized work and jeopardize your academic journey. Furthermore, we do not sell or use prewritten papers, and each paper is written from scratch.
When will I get my paper?
You determine when you get the paper by setting the deadline when placing the order. All papers are delivered within the deadline. We are well aware that we operate in a time-sensitive industry. As such, we have laid out strategies to ensure that the client receives the paper on time and they never miss the deadline. We understand that papers that are submitted late have some points deducted. We do not want you to miss any points due to late submission. We work on beating deadlines by huge margins in order to ensure that you have ample time to review the paper before you submit it.
Will anyone find out that I used your services?
We have a privacy and confidentiality policy that guides our work. We NEVER share any customer information with third parties. Noone will ever know that you used our assignment help services. It's only between you and us. We are bound by our policies to protect the customer's identity and information. All your information, such as your names, phone number, email, order information, and so on, are protected. We have robust security systems that ensure that your data is protected. Hacking our systems is close to impossible, and it has never happened.
How our Assignment  Help Service Works
You fill all the paper instructions in the order form. Make sure you include all the helpful materials so that our academic writers can deliver the perfect paper. It will also help to eliminate unnecessary revisions.
2.      Pay for the order
Proceed to pay for the paper so that it can be assigned to one of our expert academic writers. The paper subject is matched with the writer's area of specialization.
3.      Track the progress
You communicate with the writer and know about the progress of the paper. The client can ask the writer for drafts of the paper. The client can upload extra material and include additional instructions from the lecturer. Receive a paper.
4.      Download the paper
The paper is sent to your email and uploaded to your personal account. You also get a plagiarism report attached to your paper.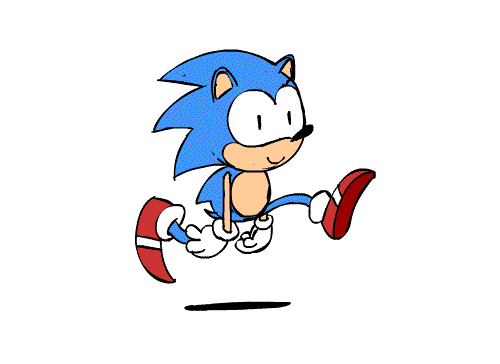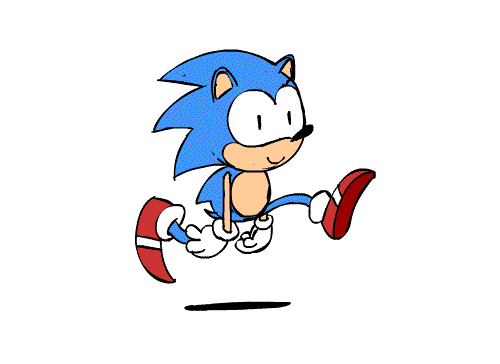 PLACE THIS ORDER OR A SIMILAR ORDER WITH US TODAY AND GET A PERFECT SCORE!!!
---