Ten-Year Billionaire: Mark Zuckerberg
My 2011 challenge is to become a vegetarian and only eat meat if I kill the animal myself. The reason for this is that I feel lucky for having such a great life. In order to practice thankfulness, I want to be more connected to the food I eat and the animals that give their lives so I can eat them. Mark Zuckerberg, January 1, 2011
There are certain business leaders who make impact on their companies and often on the world of business because of their philosophies, action, and businesses they lead. Among the more recent top performers is Facebook founder, Mark Zuckerberg, who took an idea and transformed it into a billion-dollar empire in less than 10 years. To gain some new insights into how Zuckerberg leveraged his modest concept into the world's most popular social media network, this paper provides a review of the relevant literature concerning his businesses, how he got started and three major business challenges he managed to overcome in establishing Facebook. An analysis of Zuckerberg's leadership style and discussion concerning how he has adapted to cultural differences and how he operates the business effectively in global markets is followed by an evaluation of Zuckerberg's theory of business leadership, management, and methods for motivating individual and group behavior. Finally, a discussion concerning how this business leader has made an impact on the world through his vision, business, and through other areas is followed by a summary of the research and important findings in the conclusion.
Mark Zuckerberg's Beginnings and Challenges
According to one of his growing number of biographers, "Mark Zuckerberg, the founder of Facebook, was born in 1984. He is the son of a dentist and has three sisters" (p. In reality, Zuckerberg's rise to fame and fortune was not a rags-to-riches story. After all, the young man had a lot going for him even before he created Facebook, with a degree of computer science from Harvard University and the ability to speak Mandarin Chinese, but Zuckerberg identified a need and developed a timely response to it where others failed. More importantly, he quickly learned how to make money — lots of it — with his innovative social media network. For example, the editors of New Statesmen recently named Zuckerberg as one of the "50 people who matter today," and observed that, "In 2008 Mark Zuckerberg, founder of Facebook, was named the world's youngest billionaire, with a net worth of $4 billion from his 24% share of the company — not bad for a 26-year-old. Zuckerberg created the website with his Harvard room-mates in 2004 and it now has 500 million active users" (The 50 people who matter today, 2010, p. 33). This designation is congruent with Zuckerberg's current status as the richest entrepreneur today as shown in Table 2 below.
Table 2
Mark Zuckerberg's Ranking in Top Ten Richest Entrepreneurs
Rank
Web site
Age
Net Worth
1
Mark Zuckerberg
Facebook
28
$13.5 Billion
2
Andrew Gower
Runescape
30
$650 Million
3
Chad Hurley
Youtube
30
$300 Million
4
Blake Ross and David Hyatt
Mozilla
22
$120 Million
5
Andrew Michael
Fast Hosts
29
$110 Million
6
Angelo Sotira
Deviant ART
26
$75 Million
7
John Vechey
PopCap Games
28
$60 Million
8
Alexander Levin
Image Shack
23
$56 Million
9
Jake Nickell
Threadless
28
$50 Million
10
Greg Tseng and Johann Schleier-Smith
Tagged
28
$45 Million
Source: http:/ / www.retireat21.com/top-young-entrepreneurs
Since its founding in 2004, Facebook has experienced meteoric growth, but its beginnings were fairly rocky and one of the first business challenges faced by Zuckerberg was the need to expand membership beyond the original Harvard-student only format. For example, Edosomwan, Prakasan, Kouame, Watson and Seymour (2011) report that, "Facebook was founded by Mark Zuckerberg and others when he was a student at Harvard; though when the site was initially launched, it was restricted to Harvard students only" (p. 80). The next challenge faced by Zuckerberg was to move the Facebook platform off of the Harvard resources and into the private sector, which took place in 2006 (Edosomwan et al., 2011). In this regard, Edosomwan and his colleagues confirm that, "Later the [Facebook membership] privilege was extended to high school students and later to everyone that is 13 years or older" (p. 80). Although Zuckerberg likely did not expect that 500,000,000 people 13 years and older would flock to his creation by early 2012 at the time, he has already managed to persuade more than 6.25% of the world's population to join together on Facebook and millions more are joining each month (Edosomwan et al., 2011). These trends are reflected in Table 1 and depicted graphically in Figure 1 below.
Table 1
Number of Facebook Members: July 1, 2006 to Date (Approximate)
Number of Facebook Users (in millions)
July 1, 2006
14
September 1, 2006
16
November 1, 2006
17
January 1, 2007
19
September 1, 2007
40
September 1, 2008
November 1, 2008
Current
Source:
Figure 1. Active Membership Levels in Facebook: July 1, 2006 to Date
Source: Smith, 2008 and Edosomwan et al., 2011
Another significant challenge faced by Zuckerberg in developing the Facebook image and attracting new members was assuring consumers of their privacy while ensuring that people were who they really said they were when they enrolled for membership while still managing to make money off of this information — and this slope has been particularly slippery. In this regard, Conner (2009) reports that, "Founded in 2006 by former Harvard student Mark Zuckerberg, Facebook became a free, image-based utility that relied upon users' thumbnail portraits to secure online social connections. It also embraced multi-media, similar to MySpace, but set itself apart in an attempt to achieve a sense of authenticity within a highly pirated, dishonest, and potentially ominous online environment" (p. 12). Despite these challenges — and several others that have followed, Facebook has managed to keep its image basically intact and remains the most popular social media network today. In this regard, the editors of New Statesmen recently conclude that, "Despite concerns over privacy, the site has some of the world's heaviest traffic and is widely regarded as an essential tool for business, media and politics (The 50 people who matter today, 2010, p. 33).
Mark Zuckerberg's Leadership Style and Adaptation to Cross-Cultural Differences
Close associates suggest that Zuckerberg is a visionary leader who models the way for others. Besides taking his business model to the entire Western world it seems, the platform is highly attractive to consumers in other countries where the ability to forge communities of interest and share information with others is a universally recognized resource. In this regard, Edosomwan and his colleagues report that, "Facebook also became the top social network across eight individual markets in Asia – the Philippines, Australia, Indonesia, Malaysia, Singapore, New Zealand, Hong Kong and Vietnam" (2011, p. 80). In fact, by modeling the way for other social media networks, Zuckerberg has created an entirely new business model that apparently transcends geopolitical borders. For example, Edosomwan et. al. emphasize that, "Microsoft's purchase included rights to place international ads on Facebook; other companies have equally followed suit. For example, just during the 2010 FIFA football world cup, Nike did an ad with Facebook, and within minutes, an average of 8 million viewers had registered with Facebook" (2011, p. 80). Indeed, all Facebook members are offered their choice of languages for use on their pages and for communicating with their circles of friends and associates on the site, and they can customize their pages in other ways that take into account the cultural differences that exist in the various markets in which it competes for membership and additional advertising revenues.
Mark Zuckerberg's Theory of Business Leadership, Management, and Methods for Motivating Individual and Group Behavior
It would be tempting to simply pigeonhole Zuckerberg's leadership style as charismatic, because he does in fact have a loyal-to-a-fault leadership team and legions of employees who nearly idolize the man given his accomplishments to date. In reality, though, there is nothing particularly "charismatic" about Zuckerberg despites his boyish good looks. According to one biographer, "Interestingly enough, as 'open' as Mark Zuckerberg is, he rarely talks to the press and resists public appearances. The New Yorker describes Zuckerberg's personality as 'distant and disorienting, a strange mixture of shy and cocky.' In that same interview with The New Yorker, Mark Zuckerberg describes himself as, 'awkward'" (Vogel, 2011, para. 3).
This lack of people skills might suggest that Zuckerberg is more of a situational or transformational leader, but Facebook's CEO has been known to turn his attention to more interesting things during a face-to-face conversation with his underlings, suggesting that even this characterization is off base (Vogel, 2011). Although it is true that, "Transformational leaders motivate others to do more than they originally intended and often even more than they thought possible. Such leaders set more challenging expectations and typically achieve higher performances" (Avolio & Bass, 2002, p. 1), it is also true that many transformational leaders possess at least some charisma to help them sell their message throughout an organization, but this quality is not necessarily at work with Zuckerberg.
In fact, what appears to have motivated Facebook's leadership team and employees is the fact that what they are doing is having a global impact and generating enormous revenues in the process. Moreover, it would be unfair to categorize Zuckerberg as this type of leader or that, because he has not had that much opportunity to develop a mature leadership style of his own that can be cited as a relative constant. At present, then, Zuckerberg appears to be a situational leader who combines transactional and transformational leadership techniques and who relies on his own business savvy and intuition for the big decisions, while delegating the nuts-and-bolts operations wherever possible.
How Mark Zuckerberg has made an Impact on the World through His Vision, Business, and through other Areas
First and foremost, Facebook is changing the way people interact and socialize around the world. With more than half a billion members as of July 2010, Facebook ranks as the largest social media network in the world (Edosomwan et al., 2011). In fact, by May 2010, research by analysts at Google determined that Facebook was the most visited Web site in the world (Edosomwan et al., 2011). By any measure, the fact that more than half a billion people from around the world are congregating in one spot on almost a daily basis has profound implications for the future, and more and more businesses are finding ways to make money, establish supply chain networks and forums, and facilitate their recruiting functions using Facebook (Edosomwan et al., 2011). In this regard, Edosomwan et al. add that, "Social media such as Facebook have become major sources of hiring. Social media has also become one of the easiest ways to improve productivity and to generate a natural interest in the work carried out by the employees. Using these media, companies can track employee's creativity and enthusiasm" (2011, p. 80). In terms of the actual value involved in the enterprise, Edosomwan and his associates add that, "On October 24, 2007, Microsoft announced that it had purchased a 1 .6% share of Facebook for $240 million, giving Facebook a total implied value of around $15 billion" (2011, p. 80). Likewise, Facebook is increasingly being used for marketing applications and has been determined to be among the most cost-effective approaches to "getting the word" out by companies of all sizes and types. In sum, "Social media is not only a place to market the products and services of a company, but also a place to interact with the customers to try and solve their problems. Yes, social media is now a major player in most people's business lives (Edosomwan et al., 2011, p. 80).
Finally, with respect to Facebook CEO's personal philanthropic activities, among other corporate citizenship activities promoted by the company, Turnamian (2011) reports that Zuckerberg personally sponsored a struggling school district in Newark, New Jersey which was the focus of a million-dollar community outreach initiative that was entirely funded by his donation.
Conclusion
Organizational behavior theorists will probably be writing about Mark Zuckerberg as an example of the new type of successful leader that emerged during the early 21st century. By joining the leagues of industry giants such as Steve Jobs, Steve Wozniak and of course, Bill Gates, Mark Zuckerberg has translated his vision for the future into big bucks today. It is reasonable to suggest that given Facebook's current membership growth rates, there may be more Facebook members in the near future than there are non-members. The implications of these emerging social media networks are just beginning to manifest, but it is also reasonable to conclude that Mark Zuckerberg will be credited with much of the benefits — as well as the drawbacks — that are created in the process.
References
Avolio, B.J., & Bass, B.M. (2002). Developing potential across a full range of leadership:
Cases on transactional and transformational leadership. Mahwah, NJ: Lawrence Erlbaum
Associates.
Conner, J. (2009). Facebook, the image and the virtual cedar bar. Afterimage, 37(2), 11-13.
The 50 people who matter today: What do Lady Gaga and David Cameron have in common?
New Statesman, 139(5020), 32-33.
Edosomwan, S., Prakasan, S.K., Kouame, D., Watson, J. & Seymour, T. (2011). The history of social media and its impact on business. Journal of Applied Management and Entrepreneurship. Volume: 16. Issue: 3. Publication Year: 2011. Page Number: 79+
The On-Demand Brand: 10 Rules for Digital Marketing Success in an Anytime, Everywhere World. Contributors: Rick Mathieson – author. Publisher: AMACOM. Place of Publication: New York. Publication Year: 2010
Facebook Now Growing by Over 600,000 Users a Day — And New Engagement Stats
Justin Smith•Dec 16th, 2008 http://www.insidefacebook.com/2008/12/16/facebook-now-growing-by-over-600000-users-a-day-and-new-engagement-stats/
What I've Learned about Charter Schools after Ten Years on the Front Lines. Contributors: Peter Turnamian – author. Journal Title: Kappa Delta Pi Record. Volume: 47. Issue: 4. Publication Year: 2011. Page Number: 162+
Vogel, E.J. (2011). The man behind Facebook. Social Media. Retrieved from http://www.
vogelsocialmedia.com/all-facebook-posts/mark-zuckerberg-man-facebook/.
---
Are you busy and do not have time to handle your assignment? Are you scared that your paper will not make the grade? Do you have responsibilities that may hinder you from turning in your assignment on time? Are you tired and can barely handle your assignment? Are your grades inconsistent?
Whichever your reason is, it is valid! You can get professional academic help from our service at affordable rates. We have a team of professional academic writers who can handle all your assignments.
Plagiarism free papers
Timely delivery
Any deadline
Skilled, Experienced Native English Writers
Subject-relevant academic writer
Adherence to paper instructions
Ability to tackle bulk assignments
Reasonable prices
24/7 Customer Support
Get superb grades consistently
Online Academic Help With Different Subjects
Literature
Students barely have time to read. We got you! Have your literature essay or book review written without having the hassle of reading the book. You can get your literature paper custom-written for you by our literature specialists.
Finance
Do you struggle with finance? No need to torture yourself if finance is not your cup of tea. You can order your finance paper from our academic writing service and get 100% original work from competent finance experts.
Computer science
Computer science is a tough subject. Fortunately, our computer science experts are up to the match. No need to stress and have sleepless nights. Our academic writers will tackle all your computer science assignments and deliver them on time. Let us handle all your python, java, ruby, JavaScript, php , C+ assignments!
Psychology
While psychology may be an interesting subject, you may lack sufficient time to handle your assignments. Don't despair; by using our academic writing service, you can be assured of perfect grades. Moreover, your grades will be consistent.
Engineering
Engineering is quite a demanding subject. Students face a lot of pressure and barely have enough time to do what they love to do. Our academic writing service got you covered! Our engineering specialists follow the paper instructions and ensure timely delivery of the paper.
Nursing
In the nursing course, you may have difficulties with literature reviews, annotated bibliographies, critical essays, and other assignments. Our nursing assignment writers will offer you professional nursing paper help at low prices.
Sociology
Truth be told, sociology papers can be quite exhausting. Our academic writing service relieves you of fatigue, pressure, and stress. You can relax and have peace of mind as our academic writers handle your sociology assignment.
Business
We take pride in having some of the best business writers in the industry. Our business writers have a lot of experience in the field. They are reliable, and you can be assured of a high-grade paper. They are able to handle business papers of any subject, length, deadline, and difficulty!
Statistics
We boast of having some of the most experienced statistics experts in the industry. Our statistics experts have diverse skills, expertise, and knowledge to handle any kind of assignment. They have access to all kinds of software to get your assignment done.
Law
Writing a law essay may prove to be an insurmountable obstacle, especially when you need to know the peculiarities of the legislative framework. Take advantage of our top-notch law specialists and get superb grades and 100% satisfaction.
What discipline/subjects do you deal in?
We have highlighted some of the most popular subjects we handle above. Those are just a tip of the iceberg. We deal in all academic disciplines since our writers are as diverse. They have been drawn from across all disciplines, and orders are assigned to those writers believed to be the best in the field. In a nutshell, there is no task we cannot handle; all you need to do is place your order with us. As long as your instructions are clear, just trust we shall deliver irrespective of the discipline.
Are your writers competent enough to handle my paper?
Our essay writers are graduates with bachelor's, masters, Ph.D., and doctorate degrees in various subjects. The minimum requirement to be an essay writer with our essay writing service is to have a college degree. All our academic writers have a minimum of two years of academic writing. We have a stringent recruitment process to ensure that we get only the most competent essay writers in the industry. We also ensure that the writers are handsomely compensated for their value. The majority of our writers are native English speakers. As such, the fluency of language and grammar is impeccable.
What if I don't like the paper?
There is a very low likelihood that you won't like the paper.
Reasons being:
When assigning your order, we match the paper's discipline with the writer's field/specialization. Since all our writers are graduates, we match the paper's subject with the field the writer studied. For instance, if it's a nursing paper, only a nursing graduate and writer will handle it. Furthermore, all our writers have academic writing experience and top-notch research skills.
We have a quality assurance that reviews the paper before it gets to you. As such, we ensure that you get a paper that meets the required standard and will most definitely make the grade.
In the event that you don't like your paper:
The writer will revise the paper up to your pleasing. You have unlimited revisions. You simply need to highlight what specifically you don't like about the paper, and the writer will make the amendments. The paper will be revised until you are satisfied. Revisions are free of charge
We will have a different writer write the paper from scratch.
Last resort, if the above does not work, we will refund your money.
Will the professor find out I didn't write the paper myself?
Not at all. All papers are written from scratch. There is no way your tutor or instructor will realize that you did not write the paper yourself. In fact, we recommend using our assignment help services for consistent results.
What if the paper is plagiarized?
We check all papers for plagiarism before we submit them. We use powerful plagiarism checking software such as SafeAssign, LopesWrite, and Turnitin. We also upload the plagiarism report so that you can review it. We understand that plagiarism is academic suicide. We would not take the risk of submitting plagiarized work and jeopardize your academic journey. Furthermore, we do not sell or use prewritten papers, and each paper is written from scratch.
When will I get my paper?
You determine when you get the paper by setting the deadline when placing the order. All papers are delivered within the deadline. We are well aware that we operate in a time-sensitive industry. As such, we have laid out strategies to ensure that the client receives the paper on time and they never miss the deadline. We understand that papers that are submitted late have some points deducted. We do not want you to miss any points due to late submission. We work on beating deadlines by huge margins in order to ensure that you have ample time to review the paper before you submit it.
Will anyone find out that I used your services?
We have a privacy and confidentiality policy that guides our work. We NEVER share any customer information with third parties. Noone will ever know that you used our assignment help services. It's only between you and us. We are bound by our policies to protect the customer's identity and information. All your information, such as your names, phone number, email, order information, and so on, are protected. We have robust security systems that ensure that your data is protected. Hacking our systems is close to impossible, and it has never happened.
How our Assignment  Help Service Works
You fill all the paper instructions in the order form. Make sure you include all the helpful materials so that our academic writers can deliver the perfect paper. It will also help to eliminate unnecessary revisions.
2.      Pay for the order
Proceed to pay for the paper so that it can be assigned to one of our expert academic writers. The paper subject is matched with the writer's area of specialization.
3.      Track the progress
You communicate with the writer and know about the progress of the paper. The client can ask the writer for drafts of the paper. The client can upload extra material and include additional instructions from the lecturer. Receive a paper.
4.      Download the paper
The paper is sent to your email and uploaded to your personal account. You also get a plagiarism report attached to your paper.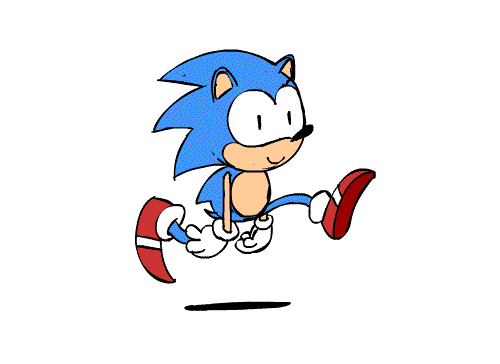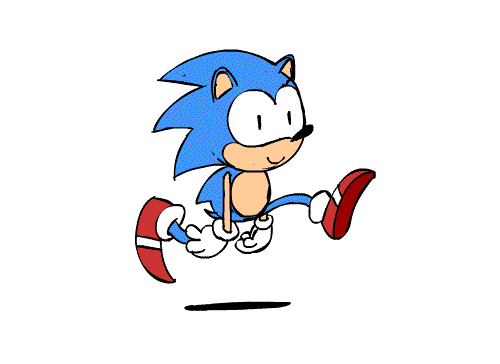 PLACE THIS ORDER OR A SIMILAR ORDER WITH US TODAY AND GET A PERFECT SCORE!!!
---