Amazon.com
A Strategic Assessment of Amazons' e-Strategies
Amazon's remarkable ascent as one of the top online global retailers can be attributed to the foresight they had in creating a comprehensive distributed order management, Enterprise Resource Planning (ERP), Supply Chain Management (SCM) and e-commerce series of systems. The many other e-commerce sites that rose quickly with massive infusions of venture capital just as quick exited the market, flaming out due to a lack of system and process scalability, lack of understanding of customer dynamics, and a complete loss of focus on scalable business models. All of these factors are what caused competitors to Amazon to exit the e-commerce market either through acquisition, merger or complete exist from the market.
When starting Amazon, Jeff Bezos invested heavily in the distributed order management, ERP, SCM and e-commerce integration points to book distributors initially, and then expanded into a broader product mix. This allowed the enterprise to quickly scale as volumes increased during the first five years of the company's existence. Having creating this reliable, scalable and secure platform, Mr. Bezos and the Amazon founders concentrated on creating an analytics layer throughout their architecture that could quantify customer, distributor, dealer and even competitor activity on the site (Amazon Investor Relations, 2012). This reliance on analytics also gave Amazon executives and technical staff the insight they needed to launch quickly into entirely new product categories, get the complex and often confusing task of localization right, and also create a highly popular and profitable Amazon Web Services (AWS) cloud computing platform and hosting platform for Software-as-a-Service (SaaS) applications (Mitchell, 2012).
From a technology standpoint the performance of Amazon today can be directly attributed to the insightful decisions made in 1994 and 1995 when the company founders prioritized the development of enterprise-wide platforms and a strong focus on analytics over spending all their time on the front-end website and its facade (Lindic, Bavdaz, Kovacic, 2012). As Jeff Bezos would later remark in interviews, by investing to create a truly world-class enterprise back-end system first, his company was freed up to fast track the actual user interface of the e-commerce sites globally at a pace that left comp[editors far behind in terms of functionality and product breadth (Amazon Investor Relations, 2012). Mr. Bezos chose in 2007 to also institute a culture of metrics that also capitalized on the nearly two decades of investment in their infrastructure (Amazon Investor Relations, 2012). Combining the global e-commerce, enterprise-tested infrastructure and the most robust set of analytics that any e-commerce provider had, Amazon was ready to begin expanding their product strategies, start offering greater options in their Amazon Web Services initiative which today is expected to be a $1B by 2015, even by conservative forecasts (Amazon Investor Relations, 2012) and also invest heavily in their state-of-the-art recommendation engine technology that seeks out products and services customers may be interested in and present them during shop[ping sessions in real-time (Sun, 2012). It's important to appreciate just how vast of an e-commerce infrastructure Amazon has in completing this analysis of their e-strategy. They have greater agility, flexibility and capability to execute than any other online retailer globally today. How they choose to use these technologies to attract new customers and keep existing ones loyal, a point the case study makes in greater detail, is predicated on the ability to get the most value from this infrastructure while still staying focused on delivering a world-class customer experience in each transaction. Based on the analysis undertaken for this case analysis, it is abundantly clear that Jeff Bezos and the executive management team are passionate about keeping the company as customer-focused as possible, including the continual selective use of technology to accentuate and strengthen the user experience online and off (Murphy, Narkiewicz, 2010). With these foundational aspects of Amazon defined, the seven areas of focus in this analysis are next presented.
The overarching objective of this analysis is to understand the value of e-strategies in organizations, with Amazon being the organization of interest in the analysis. Specifically concentrating on the benefits of having an e-strategy at Amazon, defining how e-strategies contribute to Amazon's broader accomplishments, and an analysis of how Amazon aligns their e-strategy to the overarching organizational strategy as well., The analysis continues with an analysis of the key business factors that are the catalysts of the e-strategy at Amazon, followed by a suggested strategic plan for ensuring e-strategy initiatives at the company continue to lead to profitable growth. The final section of this analysis provides an assessment of the technical infrastructure needed to accomplish the proposed strategic plan.
As Amazon has continually evolved its position as a global force in online retailing, its command of supply chains globally has also evolved very quickly. In the latest rankings of the highest-performing supply chains completed by Gartner, a leading research consultancy, Amazon has ranking within the top twenty five for five years running (Amazon Investor Relations, 2012). What this signals is that Amazon has progressed from relying on enterprise-wide infrastructure to compete and is now on the growth trajectory of making supply chain processes their competitive advantage.
Table of Contents
Analysis of the Benefits of an e-Strategy at Amazon
Contributions of e-Strategies of the Attainment of Amazon's Objectives and Strategic Plans
Analysis of How Amazon's e-Strategy Aligns and Supports Organizational Strategies
Business Factors That Serve As Catalysts of Amazon's e-Strategies
Analysis and Assessment of e-Commerce Benefits to Amazon
Strategic Plan for Retaining and Growing Amazon's e-Strategy Competitive Advantages in the Global Marketplace
Definition of Technical Infrastructure to Support Strategic Plan
References
Analysis of the Benefits of an e-Strategy at Amazon
Amazon's founders are where they are today because they correctly interpreting and acted quickly on the market signals occurring in the emerging e-commerce markets of the early 1990s. It must have been tempting to jump right into designing a very flashy website in straight HTML at the time (ancient and static by today's Website programming standards) instead of concentrating on creating an enterprise-wide infrastructure. Yet that is exactly what Amazon did, creating what would eventually morph into the world's first distributed order management and ERP system that ran as a Web Service, orchestrating suppliers as diverse as Ingram Book Company to the thousands of resellers and individual booksellers (Lindic, Bavdaz, Kovacic, 2012). The strategic benefits of the heavy investment in infrastructure began to show strong Return on Investment (ROI) during the latter 1990s when Amazon was introducing new products and services at a pace that defied offline retailers (Amazon Investor Relations, 2012). Why this pace of new product introduction and launch of ancillary services as so achievable was the engraining of the expertise and core competencies, including a rapidly emerging dynamic of being able to quickly translate intelligence and information into shared knowledge, both tacit and explicit. Amazon was learning how to use its back-end infrastructure e-strategy and broader strategic supply chain and distributed order management strategies to become a learning organization capable of transforming analytics and business intelligence (BI) into organizational memory and expertise (both tacit and explicit) (Cross, Baird, 2000). Amazon was busy changing the entire playing field and its dynamics of e-commerce in the early and mid-2000 timeframe as its main competitors were still focusing only on the veneer or facade of their sites. Amazon, has been mentioned before, realized that the depth of customer experience they could offer would be more dependent on hwo deep and rich the functionality of their infrastructure was (Amazon Investor Relations, 2012). All of these factors together allowed Amazon to create a knowledge sharing ecosystem that gave the company the ability to quickly gain technology advances in personalization, pricing and recommendation optimization technologies, all areas of formidable competitive leadership for the company today (Birkinshaw, Sheehan, 2002) (Amazon Investor Relations, 2012).
When an e-commerce organization begins to base its competitive strategies on a process-centric approach to competing, they create one of the most powerful and potent set of differentiators there are (Murphy, Narkiewicz, 2010). Competitive differentiation moves beyond price and availability (the two factors that push online retailers back into a commodity-like selling role) (DiRusso, Mudambi, Schuff, 2011) and towards delivering an exceptional customer experience. Amazon concentrated on the core process areas of personalization, price optimization, fine-tuning and perfecting their recommendation optimization engine, and the pervasive use of analytics throughout the company including marketing to measure results of vs. strategic business objectives (Amazon Investor Relations, 2012). The net result of all these factors was the ability to align every system and process within the company at the priority of delivering an exceptionally efficient, economical and trusted experience for any customers, anywhere at any time (Murphy, Narkiewicz, 2010). All of these factors had to be combined to set the stage for the strategic objectives of delivering an exceptional experience. Further, this is what today has given Amazon the ability to successfully compete against IBM, Google and Microsoft in the cloud computing services market (Amazon Investor Relations, 2012).
Contributions of e-Strategies of the Attainment of Amazon's Objectives and Strategic Plans
The e-strategies Amazon have used in the past and continue using today in addition to those planned for the future, all signal that the company is increasingly interested in making the product and service strategies more integrated into the total customer experience. The focus in the case study often reverts to the customer loyalty aspects of Amazon and its web design. The case also makes the point that the accuracy, speed and precision of the experience are contributing factors to profitability (Amazon Investor Relations, 2012). These are two strong contributions to Amazon achieving its revenue, profit, sales and service strategic plans on an annual basis. Without the build-out of the e-commerce infrastructure, Amazon would not have been able to deliver such an exceptionally positive and consistent level of customer experience. In aggregate, the e-commerce infrastructure strategies all contributed to this significant contribution (Lindic, Bavdaz, Kovacic, 2012).
A second major contribution e-strategies have made to the company is the wealth of analytics, business intelligence (BI) in addition to advanced metrics and key performance indicators (KPIs). This is seen in how reliant their marketing teams are on actual performance of programs relative to standards and benchmarks, in addition to the patented recommendation engines the company has in place as well (Sun, 2012). This heavy reliance on analytics, BI and metrics has also fueled the development of greater insights into how customers search for products and services on their site, and has contributed to more advanced taxonomies for managing these tasks (Kim, Albuquerque, Bronnenberg, 2010). Amazon is using the analytics and BI-based insights and tools to further refine and bring greater accuracy into their search algorithms (Amazon Investor Relations, 2012). This development is also contributing to a more effective customer experience as well, as the continually improving search algorithms, integrated with personalized taxonomies based on recommendations (Sun, 2012), are being used for guiding customers to the best possible books, service and bundles, in addition to encouraging them to create content as well. Amazon was one of the first companies to integrate contextual search and taxonomies into a core part of their e-commerce systems, which significantly differentiated their catalog and content management systems (Chesbrough, 2011).
In addition to infrastructure, analytics, and advanced forms of content and catalog management, the insights gained into how best to manage their complex supply chains Amazon have continues to be a major contribution to overall performance (Hofman, 2004). As Amazon is in the top twenty five supply chains globally as rated by Gartner, the insights gained into how best to use these processes to reduce costs, stay more customer focused with better demand management, in addition to managing costs all contribute to the company's profitability (Amazon Investor Relations, 2012). It is the continual development of these core business process areas that are making the company much more effective at controlling escalating costs, keeping their supply chains more focused on unique products and customer demand, while also making regional and global business development possible (Amazon Investor Relations, 2012). As has been noted before, Amazon is gradually shifting into an enterprise that competes on process-driven innovation, which has also helped their price optimization and price management algorithm development and rules engines as well (DiRusso, Mudambi, Schuff, 2011). All of these factors emanated from or are a core part of the overall investments in e-commerce and its underlying platform. The shift from a price competitor to one that focuses on knowledge and process-based competitive advantage also emanates from the investments made in e-commerce as well.
Analysis of How Amazon's e-Strategy Aligns and Supports Organizational Strategies
The organizational strategies at Amazon are designed to align product and services to market needs, ensuring customer centricity. This approach to organizational strategy is deliberately created with the customers' needs at the center. Given how customer loyalty and trust are the two most critical attributes Amazon is after with customers, it is to be expected that this approach to organizational strategies would be followed (Amazon Investor Relations, 2012). The e-strategy supports these organizational strategies from a supply chain, product lifecycle management, pricing, service and product line extension standpoint (Amazon Investor Relations, 2012). An example of this is hwo quickly Amazon was able to bring to market their initial Kindle e-reader, followed by the Kindler Fire e-reader, combined with a Kindler store of thousands of books at the same time. The alignment of e-strategy to organizational strategies made it possible for the new product development teams in Amazon to create not only a series of e-readers quickly; they also created an entire ecosystem of content at the same time. This was deliberate in design, following the Apple iTunes model as a means to define upsell and cross-sell revenue opportunities of content on the Kindle product line of e-readers (Amazon Investor Relations, 2012).
The alignment of the e-strategy to the organizational strategy was also predicated on creating a more efficient new product development and introduction (NPDI) process. Typically in retailers the new product development process is one that is marked with a significant amount of confusion as departments and divisions often struggle with their relative roles in each. In addition, the NPDI process requires planning around pricing constraints including Value-Added Tax (VAT) considerations for selling into global markets (Ward, Sipior, 2011). Amazon is using a series of Six Sigma process improvement approaches to ensure the alignment of pricing and product strategies to specific customer requirements (AlSagheer, 2011). The DMAIC methodology inherent in the Six Sigma methodology is being extensively used today in Amazon to ensure that pricing, product quality and customer service all stay entirely focused on the customer experience, galvanizing all aspects into a single, contiguous platform for delighting customers so they will return (Amazon Investor Relations, 2012). The Six Sigma program ensures measurement of performance against the goals of being more customer-centric, ensuring the e-strategies continue to contribute significantly to overall organizational strategies.
Business Factors That Serve As Catalysts of Amazon's e-Strategies
Of the many business factors that are catalysts of Amazon's e-strategies, the most significant are the continually changing needs, preferences and wants of customers globally. The mercurial nature of customers' changing tastes has an immediate multiplicative effect throughout the entire supply chain of the company. It also has a very significant effect on pricing management, optimizations and forecasting (DiRusso, Mudambi, Schuff, 2011). All of these factors, so critically important to the Amazon value chain, are the catalysts that move the Amazon e-strategies forward. The entire economic ecosystem of the company is predicated on staying in step with customer needs, anticipating them, and continually working to create value in the form of exciting new products and services (Amazon Investor Relations, 2012).
This is also an area of the Amazon business model that relies heavily on the analytics-based foundation of their e-commerce infrastructure as well. The analytics, BI and metrics of performance are all used to benchmark how effectively marketing is staying in step with sales, and how all functional areas of the company are listening and responding to the customer. This is seen for example in how effectively Amazon moves into entirely new markets (Kindle devices for example) using what is often called a blue ocean strategy (Lindic, Bavdaz, Kovacic, 2012). The ability to combine many of the external factors that help to quantify and explain a new market opportunity is put into the proper context when analytics are used. As is the case in their ability to execute on supply chain, pricing and service strategies, the same holds true in the area of new product and services development. Amazon relies heavily on analytics to interpret and make the most out of business factors favoring the development of new products and services. The majority of their innovation and new product ideas emanate from listening to customers while also working with suppliers to see what innovative technologies are becoming available (Amazon Investor Relations, 2012). These combinations of factors, all unified using analytics and BI, are what also differentiate this online retailer compared to many others.
Analysis and Assessment of e-Commerce Benefits to Amazon
The agility, speed of responsive and profitability of Amazon are all directly tied to their success in e-commerce, and more specifically, the knowledge gained and lessons learned. The greatest benefits that have accrued to Amazon as a result of their investments in e-commerce are the ability to quickly translate information and intelligence into process-based expertise and knowledge. Amazon continually strives to compete on the customer expertise, enriching and adding value to it as much as possible through innovative use of search technologies including taxonomy development, definition of role-based purchasing for corporate accounts, and the ability to construct catalog management systems that can be more effectively matched to customer requirements (Kim, Albuquerque, Bronnenberg, 2010).
These developments support the three core technology areas of personalization, recommendation engine development including constraint modeling, and taxonomy development for content management (Amazon Investor Relations, 2012). All three of these areas contribute to a reduced cost of sales, greater gross margins, and the more effective inventory turns over time. They also significantly reduce the time it takes to launch entire series of new products, creating a more accelerated series of processes for transforming Amazon into a learning ecosystem (Cross, Baird, 2000). In addition to the many financial and operational benefits these technologies provide they also set the foundation for defining new business models that can capitalize on the processes and core strengths of the company as well. This is precisely hwo Amazon Web Services was formed, based on the deep analytics and BI-based intelligence the company has, coupled with its process expertise (Mitchell, 2012). The lessons learned from managing the development of the e-commerce infrastructure led to the development of the most successful cloud hosting service globally today, Amazon Web Services (Amazon Investor Relations, 2012).
Making recommendations as an e-commerce consultant to Amazon on their future additions, the greatest potential is in streamlining mobile-based ordering, order status, customer service and localized advertising. Combining the company's significant competitive lead in the area of analytics with cloud computing to deliver highly targeted and specific mobile advertising would open up entirely new markets. The transformation of services is more predicated on personalization and the ability to take very large amounts of data and re-align it to specific customer preferences and needs (Chesbrough, 2011). Amazon excels in these areas of services transformation and personalization, in addition to having a world-class architecture to support the entire strategy. This concept of delivering highly tailored shopping suggestions on a regional level would also require contextual search, an area Amazon continues to invest in (Kim, Albuquerque, Bronnenberg, 2010). Creating a transaction-driven business model that capitalizes on the company's depth of personalization expertise, analytics, and cloud-based platforms could all be combined to an excellent mobile computing experience for its millions of customers globally. There is also the added component of being able to offer advertising on this platform as well, segmented and tailored to geography and more finely tuned to individual customer requirements. These factors could all contribute to a very profitable business model that would allow Amazon to continue growing at the pace it has in the past. Further, Amazon could partner with all the major mobile operating system vendors, from Apple with their iOS platform to Google Android and all others to support an exceptional user experience. Amazon is presently working with all major mobile operating system vendors today and could easily transfer this expertise into a mobile platform that could both sell products, reporting on purchases and sell advertising to companies interested in reaching a specific segment of the market (Amazon Investor Relations, 2012).
Strategic Plan for Retaining and Growing Amazon's e-Strategy Competitive Advantages in the Global Marketplace
The most critical success factor for Amazon today is to continually fuel the ability to transform the massive amount of data captured daily into intelligence in the short-term, and organizational knowledge over the long-term. There is a definite knowledge lifecycle occurring in Amazon, as there is in all organizations, with regard to expertise in its core competitive areas (Birkinshaw, Sheehan, 2002). Personalization, recommendation-based constraint technologies, pricing management and deep expertise into e-commerce infrastructures are the core attributes of its competitiveness. The future of Amazon needs to build on these core strengths while staying cognizant of the very rapid change occurring in the consumer and commercially-based industries as well.
Creating a world-class e-commerce infrastructure that can scale to support all mobile operating systems through both Web interfaces in addition to applications designed specifically for the Apple iOS and Android operating systems, fully taking advantage of the user experience functionality in each, would further propagate the company's leadership into an entirely new area of the market. As smartphones and tablets will replace traditional PC shipments within the next two years, it is imperative that the company move quickly to enrich the mobile e-commerce experience as much as possible. Amazon generates 17% of total revenues from mobile-based transactions today (Amazon Investor Relations, 2012). Investing in mobile-based websites, creating specific Apple iPhone and Android applications, in addition to working with Microsoft will all accelerate the success of this strategy. There also needs to be the use of contextual search and personalized taxonomies of information to support this overall direction as well (Kim, Albuquerque, Bronnenberg, 2010). Doubling the percentage of revenue attained through mobile platforms can be achieved by taking this approach, in addition to using taxonomy-based analysis of customer preferences to define an effective advertising management plan. Selling advertisements today on the Kindle is just a small percentage of mobile revenues, less than 10%, yet shows potential to become double or triple that across multiple devices and through more effective contextual targeting (Amazon Investor Relations, 2012). The mobility strategy is critical for the future growth of Amazon.
Second, the company must focus on how to best create a competitive advantage for themselves using the process-based expertise gained over decades of streamlining their distributed order management, ERP, SCM and CRM systems. Amazon's executives were insightful in creating a platform that would scale their website more like an enterprise, less like a single application as many of its competitors had done (Murphy, Narkiewicz, 2010). With their proven e-commerce infrastructure, Amazon needs to quickly move to define more aggressive performance goals across its core supply chain areas. Whiled the company has used robotics in limited areas of warehousing and distribution management, the need exists for making the entire e-commerce value chain more demand-driven (Amazon Investor Relations, 2012). There is improvement needed in the areas of how complex transactions are coordinated with suppliers and key partners, and there is also the need fro greater visibility into these workflows to ensure greater overall performance. In order to accomplish this, it is highly recommended that Amazon standardize on the hierarchy of supply chain metrics as defined by Gartner group, shown in Figure 1.
Figure 1: Hierarchy of Supply Chain Metrics
Source: (Hofman, 2004)
The hierarchy can provide Amazon with guidance in operational effectiveness, cash-to-cash analytics and also insights into how best to manage demand variability. All of these metrics can be completed today using the series of reporting systems and structures in place. Amazon needs to take the steps of managing their business with these measures in order to continue succeeding.
Definition of Technical Infrastructure to Support Strategic Plan
The underlying infrastructure for these initiatives are for the most part in place. What is needed to ensure the mobility strategy succeeds are extensions to the Amazon Web Services (AWS) platform which has a series of Application programmer Interfaces (APIs) that can be used for streamlining these efforts (Amazon Investor Relations, 2012). The AWS platform is also highly effective in scaling new applications as wlel, as nearly 80% of all social networks including Twitter are running on this service today (Amazon Investor Relations, 2012). What Amazon must do is tailor the infrastructure platform to support mobility-based applications and transactions. The additions to the infrastructure will be primarily software-based as a result.
Starting with the mobility APIs and progressing to the overall structure of the taxonomies to support mobile advertising, the development efforts will include extensive programming of Web Services. Thankfully the AWS architecture is designed to support advanced Web Services and the development of entirely mobile-based applications. The Independent Software Vendor (ISV)) programs necessary for recruiting partners to also support these features in the XML data streams they provide Amazon for book listings will be more marketing-like in structure. These efforts and initiatives can therefore be planned more like a pure marketing strategy, as the goal is adoption of the command to have publisher content appear in the XML streams destined for mobile Web Services. All of these technologies exist today and Amazon has several patents on them (Amazon Investor Relations, 2012). It is in the orchestrating of these technologies where Amazon will be able to create a significant competitive advantage and penetrate the fast-growing and profitable mobility market.
References
Amazon Investor Relations (2012). Investor Relations. Retrieved June 28, 2012, from Amazon Investor Relations and Filings with the SEC Web site: http://phx.corporate-ir.net/phoenix.zhtml?p=irol-irhome&c=97664
AlSagheer, A. (2011). Six sigma for sustainability in multinational organizations. Journal of Business Case Studies, 7(3), 7-15.
Birkinshaw, J. And Sheehan, T., 2002. Managing the knowledge life cycle. MIT Sloan
Management Review, 43(3):75-83
Chesbrough, H.W. (2011). Bringing open innovation to services. MIT Sloan Management Review, 52(2), 85-90. http://library3.webster.edu/docview/845235900?accountid=14944
Cross, R. And Baird, L., 2000. Technology is not enough: improving performance by building organisational memory. MIT Sloan Management Review, 41(2):54-62
DiRusso, D.J., Mudambi, S.M., & Schuff, D. (2011). Determinants of prices in an online marketplace. The Journal of Product and Brand Management, 20(5), 420-428.
Debra Hofman. (2004). The Hierarchy of Supply Chain Metrics: Diagnosing Your Supply Chain Health. AMR Research Supply Chain Series. 1 (1), 7
Kim, J.B., Albuquerque, P., & Bronnenberg, B.J. (2010). Online demand under limited consumer search. Marketing Science, 29(6), 1001-1023,1166-1167.
Lindic, J., Bavdaz, M., & Kovacic, H. (2012). Higher growth through the Blue/Ocean strategy: Implications for economic policy. Research Policy, 41(5), 928.
Lucy, J. (2012). Amazon makes a splash. Electrical Wholesaling, 93(5), 4.
Mitchell, R.L. (2012). Integration in the cloud. Computerworld, 46(5), 24-26.
Murphy, R., & Narkiewicz, V. (2010). Electronic commerce and the value proposition. The Journal of Human Resource and Adult Learning, 6(1), 99-105.
Sun, M. (2012). How does the variance of product ratings matter? Management Science, 58(4), 696-707.
Ward, B.T., & Sipior, J.C. (2011). The battle over E-commerce sales taxes heats up. Information Systems Management, 28(4), 321.
---
Are you busy and do not have time to handle your assignment? Are you scared that your paper will not make the grade? Do you have responsibilities that may hinder you from turning in your assignment on time? Are you tired and can barely handle your assignment? Are your grades inconsistent?
Whichever your reason is, it is valid! You can get professional academic help from our service at affordable rates. We have a team of professional academic writers who can handle all your assignments.
Plagiarism free papers
Timely delivery
Any deadline
Skilled, Experienced Native English Writers
Subject-relevant academic writer
Adherence to paper instructions
Ability to tackle bulk assignments
Reasonable prices
24/7 Customer Support
Get superb grades consistently
Online Academic Help With Different Subjects
Literature
Students barely have time to read. We got you! Have your literature essay or book review written without having the hassle of reading the book. You can get your literature paper custom-written for you by our literature specialists.
Finance
Do you struggle with finance? No need to torture yourself if finance is not your cup of tea. You can order your finance paper from our academic writing service and get 100% original work from competent finance experts.
Computer science
Computer science is a tough subject. Fortunately, our computer science experts are up to the match. No need to stress and have sleepless nights. Our academic writers will tackle all your computer science assignments and deliver them on time. Let us handle all your python, java, ruby, JavaScript, php , C+ assignments!
Psychology
While psychology may be an interesting subject, you may lack sufficient time to handle your assignments. Don't despair; by using our academic writing service, you can be assured of perfect grades. Moreover, your grades will be consistent.
Engineering
Engineering is quite a demanding subject. Students face a lot of pressure and barely have enough time to do what they love to do. Our academic writing service got you covered! Our engineering specialists follow the paper instructions and ensure timely delivery of the paper.
Nursing
In the nursing course, you may have difficulties with literature reviews, annotated bibliographies, critical essays, and other assignments. Our nursing assignment writers will offer you professional nursing paper help at low prices.
Sociology
Truth be told, sociology papers can be quite exhausting. Our academic writing service relieves you of fatigue, pressure, and stress. You can relax and have peace of mind as our academic writers handle your sociology assignment.
Business
We take pride in having some of the best business writers in the industry. Our business writers have a lot of experience in the field. They are reliable, and you can be assured of a high-grade paper. They are able to handle business papers of any subject, length, deadline, and difficulty!
Statistics
We boast of having some of the most experienced statistics experts in the industry. Our statistics experts have diverse skills, expertise, and knowledge to handle any kind of assignment. They have access to all kinds of software to get your assignment done.
Law
Writing a law essay may prove to be an insurmountable obstacle, especially when you need to know the peculiarities of the legislative framework. Take advantage of our top-notch law specialists and get superb grades and 100% satisfaction.
What discipline/subjects do you deal in?
We have highlighted some of the most popular subjects we handle above. Those are just a tip of the iceberg. We deal in all academic disciplines since our writers are as diverse. They have been drawn from across all disciplines, and orders are assigned to those writers believed to be the best in the field. In a nutshell, there is no task we cannot handle; all you need to do is place your order with us. As long as your instructions are clear, just trust we shall deliver irrespective of the discipline.
Are your writers competent enough to handle my paper?
Our essay writers are graduates with bachelor's, masters, Ph.D., and doctorate degrees in various subjects. The minimum requirement to be an essay writer with our essay writing service is to have a college degree. All our academic writers have a minimum of two years of academic writing. We have a stringent recruitment process to ensure that we get only the most competent essay writers in the industry. We also ensure that the writers are handsomely compensated for their value. The majority of our writers are native English speakers. As such, the fluency of language and grammar is impeccable.
What if I don't like the paper?
There is a very low likelihood that you won't like the paper.
Reasons being:
When assigning your order, we match the paper's discipline with the writer's field/specialization. Since all our writers are graduates, we match the paper's subject with the field the writer studied. For instance, if it's a nursing paper, only a nursing graduate and writer will handle it. Furthermore, all our writers have academic writing experience and top-notch research skills.
We have a quality assurance that reviews the paper before it gets to you. As such, we ensure that you get a paper that meets the required standard and will most definitely make the grade.
In the event that you don't like your paper:
The writer will revise the paper up to your pleasing. You have unlimited revisions. You simply need to highlight what specifically you don't like about the paper, and the writer will make the amendments. The paper will be revised until you are satisfied. Revisions are free of charge
We will have a different writer write the paper from scratch.
Last resort, if the above does not work, we will refund your money.
Will the professor find out I didn't write the paper myself?
Not at all. All papers are written from scratch. There is no way your tutor or instructor will realize that you did not write the paper yourself. In fact, we recommend using our assignment help services for consistent results.
What if the paper is plagiarized?
We check all papers for plagiarism before we submit them. We use powerful plagiarism checking software such as SafeAssign, LopesWrite, and Turnitin. We also upload the plagiarism report so that you can review it. We understand that plagiarism is academic suicide. We would not take the risk of submitting plagiarized work and jeopardize your academic journey. Furthermore, we do not sell or use prewritten papers, and each paper is written from scratch.
When will I get my paper?
You determine when you get the paper by setting the deadline when placing the order. All papers are delivered within the deadline. We are well aware that we operate in a time-sensitive industry. As such, we have laid out strategies to ensure that the client receives the paper on time and they never miss the deadline. We understand that papers that are submitted late have some points deducted. We do not want you to miss any points due to late submission. We work on beating deadlines by huge margins in order to ensure that you have ample time to review the paper before you submit it.
Will anyone find out that I used your services?
We have a privacy and confidentiality policy that guides our work. We NEVER share any customer information with third parties. Noone will ever know that you used our assignment help services. It's only between you and us. We are bound by our policies to protect the customer's identity and information. All your information, such as your names, phone number, email, order information, and so on, are protected. We have robust security systems that ensure that your data is protected. Hacking our systems is close to impossible, and it has never happened.
How our Assignment  Help Service Works
You fill all the paper instructions in the order form. Make sure you include all the helpful materials so that our academic writers can deliver the perfect paper. It will also help to eliminate unnecessary revisions.
2.      Pay for the order
Proceed to pay for the paper so that it can be assigned to one of our expert academic writers. The paper subject is matched with the writer's area of specialization.
3.      Track the progress
You communicate with the writer and know about the progress of the paper. The client can ask the writer for drafts of the paper. The client can upload extra material and include additional instructions from the lecturer. Receive a paper.
4.      Download the paper
The paper is sent to your email and uploaded to your personal account. You also get a plagiarism report attached to your paper.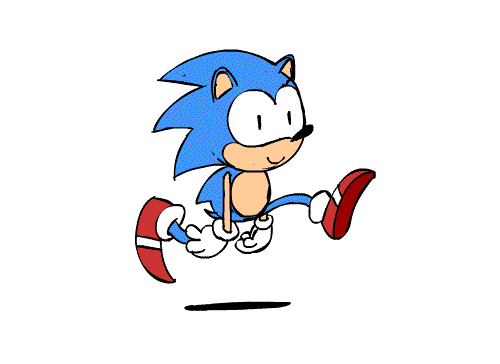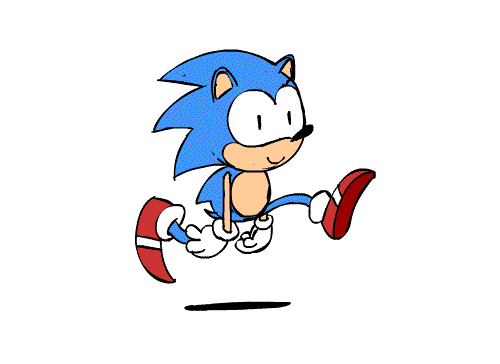 PLACE THIS ORDER OR A SIMILAR ORDER WITH US TODAY AND GET A PERFECT SCORE!!!
---