Chapter 2: Literature Review
Introduction
The purpose of this chapter will be to provide valuable insight into the key constructs of the research (i.e. uses of the social media platform and the attitude of consumers towards it). In addition, the paper will look at some of the ways in which the user has significantly affected the buying behavior of individuals across the globe.
The usage of the platform
The term social media has a general meaning based on Web 2.0. For example, Kaplan and Haenlein (2010), in their research, concluded that social media should be defined as an internet-based medium whose main concern is the development of content for the purpose of exchange. On the other hand, Parr (2010) gave a definition of social media as an electronic and internet apparatus for relaying information. Contrary to the two earlier definitions, Jantsch (2008) in a study was punctual to refer to social media as a tool that binds together technology and social interaction with an added value.
Moreover, other researchers have gone ahead to categorize social media to aid in obtaining knowledge on how customers and companies utilize the tool. In a case study by Kaplan and Haenlein (2010), they pointed out that social media is grouped into social network sites, microblogs, content society, fantasy social world, and blogs. The study of Mayfield (2008) as indicated in Olmsted et al. (2013) subdivided social media into social network, wikis, forums, blogs, microblogs, and podcasts. Interestingly, studies have avoided other categories of social media but laid emphasis on social networking that Mayfield (2008) had already defined as a service that enables individuals to link with their friends and other groups to bring awareness. However, Taprial and Kanwar (2012) in the study gestured that social networking has become basic to the people in the era of advanced technology. The study went further to cite nearly 1.23 billion active users whose presence is evident on Facebook each month (ibid).
Nowadays social media networks are so well organized and channelized, and there are 5 major social media platforms that have proved their creativity and application over the period and now are in a stable position. As this research will indicate that there are variations within the social media networks, globally regarding their popularity and frequency of use. Acknowledging that, this variation becomes key when choosing the right platforms to utilize for business purposes, notably to help to target the right audience for the right business. For this purpose, it is important to count only active profiles (Postill,2018).
 Modern day social media
Social media is something that is growing day by day and becoming more applicable in more and more domains. During its introduction, social media was mainly to act as a means of entertainment and social connections among people around the world. However, these platforms bring millions of people together, establishing a channel that organizations around the world can exploit for marketing and promotional purposes. According to the 2019 global digital report prepared by Kemp (2019), internet users in the world 2019 totaled 4.388 billion, while the number of social media users reached 3.484 billion. Similarly, the number of mobile phone users is about 5.112 billion, of whom 3.256 billion use mobile social media applications. It is an interesting fact that countries and nations are accepting the importance of social media day by day and at the same time they are allowing more and more opportunities and platforms for the growth of social media sector.  There is a unique pattern in how some countries are rapidly accepting the importance of social media and some countries lagging in the race of adoption of social media. For example, in developed countries where information is of high significance in the business world, social media connects businesses to their customers around the world, becoming a source of valuable information. This channel enables companies to obtain information regarding the preferences and likes of customers, enabling them to tailor their offerings to suit the clients' specific and dynamic needs.
Compared to other forms of media, it is a safe argument that social media is currently the most dominant and with the greatest influence. By 2018, Guidi, Conti, Passarella, and Ricci (2018) highlight that the total number of people on the platform of internet across the globe are 4.021 billion with a yearly increase ratio of 7%. By 2018, the total number of people using social media globally is 3.196 billion with a yearly increment of 13% (ibid.). The total number of individuals using the mobile phone by 2018 is 5.135 billion with an annual growth ratio of 4% (ibid.). There is a significant increase in the annual growth rate of the people actively using social media platforms using their mobiles and that is up to 39% by 2017 (ibid.).It can also be significantly observed that mobile phones are contributing largely towards the overall web traffic on the internet. According to Garib (2005), 52% of internet traffic is fuelled by the mobile source. The contribution of desktop-based devices compared to the overall website traffic is just 43% which is facing a constant decline of 3% every year (ibid.). In comparison with the total population and the internet users among that population north, south and west Europe is leading the list with 74% of the population using the internet frequently which is remarkable.
The increasing use of social media throughout the world indicates that it is becoming a more significant influence not only on mainstream culture but also the business landscape on a large scale. Garib (2005) reveals that the world experienced a 13% annual growth in social media use by 2017. In terms of the annual growth rate of the social media usage, Saudi Arabia is leading the list with an annual growth rate of 17% in comparison of the average global growth rate (ibid.). Some other countries following Saudi Arabia on the list are Ghana, Indonesia, and India. The main reason of this noticeable growth is that technology is getting advanced and advanced day by day and it has made mobile gadgets and devices more accessible to the individuals that have opened the gates of the internet and social media to them. On the other hand, the UK, and South Korea has the lowest social media usage growth rate that is less than 5%. These statistics indicate that social media today is a global influence in virtually all components of contemporary life.
It is also essential to understand that there are numerous social media channels today, especially since individual companies own these platforms. That means that even these organizations compete for clients just like any other business. According to the Global Digital Report 2018, Facebook is leading the social media platforms list with the greatest number of active users in comparison with any other social media platform (Guidi, Conti, Passarella & Ricci, 2018). As the Facebook platform is capturing the most social media traffic on the internet, it is extremely important to know that how you can enhance our user experience by understanding and figuring out the ways to enhance our audience reach to make our content visible to a maximum number of users. There is an average 10.7% post reach on a random Facebook post while in case of sponsored and paid promoted Facebook post the average post reach is 26.8% (ibid.). These findings illustrate the far-reaching effects that social media platforms have not just on social life but as an instrument that facilitates business.
Facebook and other platforms are increasingly becoming crucial facilities to businesses around the world as it enables targeted advertising. In line with a symposium directed to determining "what is global about global media' in 2005, Facebook and other social media channels enable businesses to target customer needs directly, which is instrumental in establishing customer loyalty and commitment by increasing customer satisfaction. The fact that these platforms are becoming central factors that facilitate business operations today imply its increasing influence. However, little focus has been directed towards ascertaining the extent of social media use in Pakistan.
Social networks
A 2011 Comscore survey compared the popularity and frequency of use of social media platforms from the targeted audiences in Italy, Germany, France, Canada and United States Argentina, Spain, Mexico, Indonesia, Malaysia (Comscore, Inc., 2011) Facebook, and is likely to continue to be the most popular, well-known and most used social media platform. All the hype and negativity spread by the media suggesting Facebook is facing a major decline is falsified by the stats and figures(Guidi, Conti, Passarella & Ricci, 2018) Statista (2018) and the GlobalWebIndex (2018)gave a clear view of the frequent active users on social media by 2018. According to their analysis and survey, Facebook is on top of the list of all the social media platforms new or already existing and it is on the road to continuous growth (ibid.). Facebook has captured the major and the largest share of the global social media market with 2 billion active users across the world (ibid.). YouTube, WhatsApp, and Messenger along with the association with Facebook are following Facebook on the list.
Social Media and Consumer Buying Behaviour
Based on the studies of Hollebeek et al. (2014) and Hutter et al. (2013), a debate that emerged singled out that the tremendous consumption of social media by customers played a role in the decision making on the products that companies put on sale, albeit without minding the location of the said companies. Initially, Merz et al (2009) had supported the notion in a study where other authors had indicated that extensive use of social media leads to increased awareness on the products and services to the customers. The study also suggested that consumers tend to give their nods to products they have encountered before. In contradiction, Hutter et al. (2013) recommended that the rapid use of social media enhanced the relation-building efforts featuring brands, customers, and companies, which ultimately led to the creation of value.
In relation to the earlier studies, more studies have indicated that social media plays a vital role in the 2nd and 3rd steps of information quest and the analysis of alternatives. Solomon et al. (2014), Mangold and Fauld (2009) agreed that customers gather information about the products on social media. Besides, extant research continued to show that consumers equally judge alternative products with the help of social media as the vetting tool where Facebook and Instagram contribute immensely (ibid.) On the same subject, the study suggested that increased use of social media enhances awareness of the available offers in relation to the feedback they collect from the same social media platforms (ibid.).
Furthermore, Tham, Croy, and Mair (2013) suggest that E-WOM has a huge effect on obtaining the choice of purchasers, item mindfulness, interfacing business, and advertising. Once a customer experiences a product, he or she has the freedom to offer reviews about the product to friends and relatives, laying the foundation for word-of-mouth marketing via the social media channel. Since E-WOM is of significance to modern businesses today, it means that social media channels are of importance. The greatest influence is on young people with the Facebook platform creating the biggest influence. However, the mentioned platform accommodates every age group, therefore, making it a cool platform for many people.
How the media has affected the modern world
Age is a significant determinant of the frequency and popularity of different social media platforms in existence today. People of different age prefer different platforms, implying that age affects the likes and preferences of an individual with regards to the social media channel they would love to use over others. This knowledge is essential for business around the world that are benefitting from the use of social media marketing strategies, enabling them to convey specific targeted messages to arouse the interest of potential clientele. According to Aarts (2018), Facebook has been facing a decline of use in the younger audience in different regions of the world. The stats presented in this investigation showed a 9% decline in the Facebook profiles of youngsters aged between 12 and 15 years by 2018 since it was 40% in 2017 and decreased to 31% by the following year (ibid.). At the same time, Instagram seems to get more famous among youngsters with a growth rate of 14% by 2017 and a significant 23% in 2018 (ibid.). On the other hand, snapchat has sustained is popularity and usage among the youngsters of age 12-15 by maintaining 31% (ibid.). These variations in the use of social media resulting from the age input indicate the possibility that other demographic factors may also have unique effects as well. Factors such as gender, income and education level may be essential determinants to consider in the present investigation.
Interaction between the users and the brand.
Social media channels offer a platform for interaction between a brand and potential customers, especially since many businesses use social media for advertising their offerings. The interaction that takes place is usually between potential clientele and the brand message created by the organization. For this reason, Hashim and Fadhil (2017) argue social media has the capacity to affect the overall image of a company by being able to influence the opinions and perceptions of the customers. Another most effective aspect that has made social media famous between the brands and the customer is the customer care support by using social media as a channel. As social media is something that is easily accessible and free of cost, the customer takes it as a convenient source of getting their things done. Brands have also found it very cheap and convenient to respond and satisfy the customer care queries over social media. All this frequency of use, ease of access and engagement has created some responsibility on the brands to look after what they are sharing on their social media platforms as it is directly building images of their brand on the user's and the targeted audience's mind. Kim, Sin and He (2013) conducted a survey to determine how the social media users will react if the brands they are following starts to post annoying and irritating content. According to results, 51% of the users who participated in the survey responded that they will simply unfollow the social media page representing and brand and posting inappropriate content, while 27% of them responded that they will report and block the social media representative posting irrelevant and annoying content (ibid.). This survey clarifies the fact that it is very important to post the relevant and fascinating content for your target audience to maintain their interest and keep them engaged.
The most engaging social media platform
The user's engagement with the social media platform is another vital factor that can be considered in order to figure out the top list of the most populated and the most famous platform among the users. It can be calculated and figured out by the time users are spending on the platform which is later presented as the engagement of the platform. Again, like all other domains regardless of the negative hype media is creating, Facebook is on top in accordance with the US consumer panel's issued list.
Gul Ahmed is one of the companies that has benefited significantly from improving social media use in Pakistan.  It is a corporation that started operations in 1953 in Karachi so that today it is one of the largest companies in Pakistan. Today, the organization has an installed capacity that facilitates the manufacture of over 130,000 spindles of textile, 300 weaving, and yarn-dyeing machinery, as well as processing and stitching units. According to Najeeb (2010), effective use of social media advertising enabled the company to achieve high performance in its sales. Aside from using magazines, the company employed social media platforms as channels for their advertisements. This organization offers an example of how companies in Pakistan are leveraging social media resources to gain an advantage in the market.
The impact created on Gul Ahmed's Sale
Facebook has continued showing tremendous growth as far as competition from other platforms is concerned. In Pakistan, a famous local ladies clothing brand called Gul Ahmed engaged the two social media giants' side by side in their sales and product promotion campaign in order to reach the maximum potential customers. They managed the campaigns for both platforms side by side by providing them with the same resources and techniques. The primary purpose for this side by side campaign was boosting up the sales and promotion processes for sure but the secondary purpose was to figure out the productivity of both the platforms in order to use the stats and results for the future usage. After the comparison and analysis of the productivity stats by using reach and sales outcomes as performance indicators, end results were showed that the ration for Facebook engagement was 70% and for Twitter was just 30% among the ladies in Pakistan on the test case of Gul Ahmed's promotion.
Source: (Gul Ahmad/ Facebook)
The difference in the rate of interaction of different social media platforms.
One of the features of social media platforms most appreciated by their users is the image sharing capabilities, which is increasingly transforming how businesses (especially those in the hospitality industry) reach their target customers. Aarts (2018) monitored over 51 million posts that 400,000 companies across the globe generate, which was an endeavor to determine the social media platform with the highest user engagement and interaction rates. The results generated showed that Instagram topped the list beating Facebook and other social media channels by most engagements and interactions per 1,000 followers. In fact, surprisingly, the lead is significantly higher than all other social media platforms (ibid.). In the end, this credit falls in Facebook's lap as it has owned Instagram as well.
As it is clear from the chart that Instagram is leading the graph with most engagements and interactions per 1,000 followers but Facebook owns a significant lead on other platform independent channels like Twitter and LinkedIn (see figure 4). According to Gupta and Bansal (2016), the high level of interaction and engagement may be an outcome of the unique features that social media platforms offer today, including video and image sharing. In this way, people and businesses can interact with each other much more effectively and in greater depth than text messaging could ever accomplish.
A study on the usage of social media on the attitude of the consumer
The current study seeks to examine the interplay between social media usage and customer purchasing behavior in Pakistan. In this regard, the Technology Acceptance Model (TAM) will be a useful framework for modeling the frequency of social media use that will facilitate its measurement for analysis. Studies have laid it bare after debates that people have developed confidence on social media in regards to Perceived Usefulness (PU) because many individuals believe that social media can grant them adequate information to cope with their surroundings on top of the general acceptance of social media over mainstream media (Wu and Chen 2017). For instance, a study that Pavlou (2003) released had indicated that the subject of perceived usefulness directly dictate the customers and influences the decisions they make. Indeed, Social media has availed a platform of viewing shared information and created contents, which in the end contribute to the objective decision making. Customer purchasing behavior, on the other hand, will be subject to the theory of reasoned action. According to scholars, this theory highlights the fact that the opinions and perceptions of a customer determine their purchasing intention as well as the probability of repeat behavior. In this regard, using this model will be essential in determining how social media use in Pakistan may be affecting customer purchasing behavior in the country.
How social media has impacted Pakistan
Social media use in Pakistan is increasing, primarily because it plays a vital role in boosting online sales and communication between seller and buyers. It can be observed clearly that social media is creating a significant impact on the online and digital marketing domains in Pakistan. Hence, social media is revolutionizing the online and digital marketing concepts in Pakistan. Aarts (2018) highlights that the main feature that social media is bringing to Pakistan's online market is enhanced strategical approaches, more transparent criteria of promotions, and most importantly a gradual growth and improvement in the reach. These platforms also provide a great flex option that enables the customization of personal marketing plans in terms of the targeted audience, time period of your campaign, and most important of all your budget. Pakistan's constant growth and improvement in online social media can be easily justified by the fact that Pakistan's online population has crossed the online population of Spain, Canada, Australia, and South Korea. Regardless of the fact that Pakistan has a considerable online population, the digital and the online marketers from Pakistan still need to learn and acquire some strategical skills from other digitally established and developing countries(Basat, Amjad & Raza, 2016). They are ambiguous about which social tactics they need to acquire to best utilize the potential perks of social media and online marketing. There are roughly around 50 million representatives from various businesses waiting to connect to Pakistan's social media market and their customers as they seek still a lot of vacancies and unoccupied potential market (ibid.).
The table below presents statistics regarding social media use in Pakistan (Postill, 2018). The data shows the extent to which social media has permeated not only the social circles in Pakistan but also business operations. Just like in most parts of the world, social media in Pakistan is becoming of vital significance to companies, primarily because of the connectivity it offers. Pakistan had 193.2 million people in 2016 when the statistics below were being tallied, highlighting the high growth in social media use in the country.
| | |
| --- | --- |
| Fact about Pakistan's social media | Statistics |
| Number of internet users | 47.5 million |
| Active social media users | 35 million |
| Mobile device internet users | 44.6 million |
| Mobile device social media users | 32 million |
| Active users on different social media platforms | 8 million |
| % of the population that are mobile phone users | 82% |
| Social media users that use laptops | 10% |
| The total population that use the internet once a week | 31% |
| Those that access the internet once a month | 8% |
| Smartphone social media users | 71% |
| Frequent Facebook users in Pakistan | 32 million |
| % of the 32 million that use mobile devices to access Facebook | 91% |
| Male Facebook users in Pakistan | 77% |
| Female Facebook users In Pakistan | 23% |
| the average rate of engagement on a random Facebook post in Pakistan | 4% |
| the average rate of engagement on a Facebook video post in Pakistan | 70% |
| the average rate of engagement on a random Facebook photo in Pakistan | 36% |
| Male Twitter users | 69% |
| Female Twitter users | 31% |
| Males that prefer paying online | 4% |
| Females that prefer paying online | 3% |
Sources:(Postill, 2018), (Statista. (2018)
Gender may not be an effective point for analyzing social media use in Pakistan. According to Postill (2018), Pakistan's social media market is mainly male-dominated as evidenced by the fact that 77% of the users are males while only 23% are female (see table above). However, these statistics are an indicator that women in the country are way behind when it comes to using social media resources to achieve development. These circumstances can be attributed to the fact that Pakistan, like most Asian communities, is patriarchal. That means that the nation favors the male gender over the female, causing significant limitations for the latter group. Regardless, the effects of globalization are becoming evident in China as a result of increasing interaction with social media. These platforms connect Pakistan citizens to people from around the world, exposing them to new cultural values, beliefs, and ways of doing things. Evidence of this assertion is in the significant growth of other social media platforms apart from Facebook. Instagram is becoming a major player in the Pakistan social media industry, totaling over 50 million active users (see table above) (Postill, 2018). In this way, chances are that the number of women exposed to social media in Pakistan will increase as they become more aware of the feminist movements in other nations.
The gender bias of Pakistan's culture, as shown, is also evident in the statistics for social media use in the country. More men than women in Pakistan use social media, which is unlike most nations today where the rate of use is almost equivalent. Faiza Yousaf, the founder of Women in Tech PK, justified that the reason Pakistan women lag behind the men in social media use is their dependency on their counterparts (scholars). In this society, most women depend on the men for their livelihood, implying that on their own, it is not easy to acquire devices that can access the internet. For this reason, it is difficult for Pakistan women to be active social media users. The reason men restrict women in Pakistan from using social media, according to Basat, Amjad and Raza (2016), is the fear of the females getting harassed in most cases and in some case, the cultural and religious priorities also don't let women use the social media very easily. There is a considerable number of women that use Facebook with fake identities sometimes with fake names and sometimes they share Facebook accounts with their male custodians mostly husbands or brothers.
Regardless of the social challenges women face in Pakistan, growth in social media use in the country is noticeable. As a result, the country is becoming subject to the effects of globalization. In terms of development, both men and women are exposed to cultures and businesses beyond national borders, leading to development in the country. Through social media, Postill (2018) argues that Pakistan citizens are exposed to new opportunities for personal and economic growth and development. For instance, social media facilitates technology transfer that enables people in Pakistan to learn and employ technological developments implemented in other countries and use them to promote themselves. Social media channels may also be facilitating social change in Pakistan as women are gaining more independence to pursue personal goals. In the past, Pakistan had a strict culture that prevented women from seeking to develop themselves but instead encouraged them to depend on their male counterparts. However, social media allows Pakistanis to interact with people from other cultures, enabling them to learn about how women are treated in other countries. In this way, both the government and the public are able to implement gradual change towards improving the living standards of women. For instance, new policies that encourage women to seek employment in the country are being prioritized in Pakistan these days. As a result, social media is becoming a vital element of both social and economic components of Pakistan.
Karachi is the most populated and the first capital city of Pakistan with almost 17 million inhabitants. Karachi is considered a fast growing and developing city of Pakistan more than any other city. It is also considered as the heart of the country. Women are moving towards social media platforms rapidly. Brands have also noticed the flow of the audience and especially women on social media. Instead of physical and outlet marketing brands and businesses are targeting an audience on social media especially women that have formed a whole new domain called "Social Media Marketing". This domain is rapidly growing and has almost abolished the physical and door to door marketing. There are a number of constructive reasons to choose social media marketing over traditional physical marketing. First of all, it is less expensive, it takes less effort, it is more specified and targeted, it takes no time. Women from Karachi belonging to a specific age group ranging 18-24 are the most frequent users of the social media, said the stats. Brands are well aware of that and had placed all there focus and marketing strategies towards this targeted market. There is a strong reason that women in Karachi are not appreciated to roam around independently so they prefer shopping online and products to be delivered at their doorstep. Social media has enhanced and diversified the product lines from the brands for the women of Karachi as it is inexpensive and easy. This has made a large completion among the brands as well because now it is easy for the customer to find she wants exactly and brands need to deliver the quality to stay in the good books. Because of this ease of access social media has brought to the women of Karachi their buying behavior are largely impacted, they don't compromise on the quality and the standards are raised way too high. The only reason is that social media has largely impacted their buying behaviors because of ease of access and variety of options at their doorstep (Garib, 2005).
Therefore, it is evident that social media is transforming how Pakistan residents consume goods and services by changing their access to information. Today, people in the nation can become aware of products and services offered in other countries through the awareness created through social media channels.
Conclusion
In conclusion, it is true that social media has really impacted consumers and this is in relation to how they have responded to various platforms. Businesses have grown and people have interacted well using the platforms under social media. As can be seen from the above literature review, social media brings interactions on a whole new level. Furthermore, I would still use the hypothesis as I review the next sections.
References:
Aarts, S. (2018). The next step in studying social media usage and loneliness: developing a questionnaire to assess social media usage in older age. Gerontechnology, 17(s), 83-83. doi: 10.4017/gt.2018.17.s.083.00
Basat, A., Amjad, A., & Raza, M. (2016). Effect of social media on individuals' attitude and communication; that how it (social media) creates an attitude towards hiring; evidence from students/youngsters of Punjab, Pakistan. International Journal of Advanced Research, 4(9), 399-406. doi: 10.21474/ijar01/1494
Comscore, Inc. (2011). It's a Social World: Top 10 Need-to-Knows About Social Networking and Where It's Headed. Retrieved from Comscore Whitepaper website: https://www.comscore.com/Insights/Presentations-and-Whitepapers/2011/it_is_a_social_world_top_10_need-to-knows_about_social_networking?cs_edgescape_cc=KE
Garib, R. (2005). Trade Media and Women in Pakistan. Media Asia, 32(1), 23-24. doi: 10.1080/01296612.2005.11726768
GlobalWebIndex. (2018). Flagship Report on Device Ownership & Usage (H1 2018). Retrieved from GlobalWebIndex website: https://cdn2.hubspot.net/hubfs/304927/Downloads/Device%20-%20GlobalWebIndex%20Summary%20Report%20-%20H1%202018.pdf?t=1526652356516
Guidi, B., Conti, M., Passarella, A., & Ricci, L. (2018). Managing social contents in Decentralized Online Social Networks: A survey. Online Social Networks and Media, 7, 12-29. doi: 10.1016/j.osnem.2018.07.001
Gupta, S., & Bansal, E. (2016). Consumer Orientation Towards Online Buying Via Social Media Platforms. International Journal of Scientific Research and Education. doi: 10.18535/ijsre/v4i01.15
Hashim, K., & Fadhil, N. (2017). Engaging with Customer Using Social Media Platform: A Case Study of Malaysia Hotels. Procedia Computer Science, 124, 4-11. doi: 10.1016/j.procs.2017.12.123
Kaur, M., & Verma, R. (2018). Demographics, Social Media Usage, and Political Engagement in Punjab. Indian Journal of Marketing, 48(11), 43. doi: 10.17010/ijom/2018/v48/i11/137984
Kemp, S. (2019). Global Digital Yearbook Report 2019. Retrieved from Hootsuite website: https://p.widencdn.net/kqy7ii/Digital2019-Report-en
Kim, K., Sin, S., & He, Y. (2013). Information seeking through social media: Impact of user characteristics on social media use. Proceedings of The American Society For Information Science And Technology, 50(1), 1-4. doi: 10.1002/meet.14505001155
Najeeb, F. (2010, April 19). Advertisements help boost textile sales. Retrieved from https://tribune.com.pk/story/7673/advertisements-help-boost-textile-sales/
Postill, J. (2018). Populism and social media: a global perspective. Media, Culture & Society, 40(5), 754-765. doi: 10.1177/0163443718772186
Statista. (2018). The number of social media users worldwide 2010-2021. Retrieved June 28, 2019, from https://www.statista.com/statistics/278414/number-of-worldwide-social-network-users/
Symposium: What is global about global media?. (2005). Global Media and Communication, 1(1), 9-10. doi: 10.1177/1742766505050169
Tham, A., Croy, G., & Mair, J. (2013). Social Media in Destination Choice: Distinctive Electronic Word-of-Mouth Dimensions. Journal of Travel & Tourism Marketing, 30(1-2), 144-155. doi:10.1080/10548408.2013.751272
---
Are you busy and do not have time to handle your assignment? Are you scared that your paper will not make the grade? Do you have responsibilities that may hinder you from turning in your assignment on time? Are you tired and can barely handle your assignment? Are your grades inconsistent?
Whichever your reason is, it is valid! You can get professional academic help from our service at affordable rates. We have a team of professional academic writers who can handle all your assignments.
Plagiarism free papers
Timely delivery
Any deadline
Skilled, Experienced Native English Writers
Subject-relevant academic writer
Adherence to paper instructions
Ability to tackle bulk assignments
Reasonable prices
24/7 Customer Support
Get superb grades consistently
Online Academic Help With Different Subjects
Literature
Students barely have time to read. We got you! Have your literature essay or book review written without having the hassle of reading the book. You can get your literature paper custom-written for you by our literature specialists.
Finance
Do you struggle with finance? No need to torture yourself if finance is not your cup of tea. You can order your finance paper from our academic writing service and get 100% original work from competent finance experts.
Computer science
Computer science is a tough subject. Fortunately, our computer science experts are up to the match. No need to stress and have sleepless nights. Our academic writers will tackle all your computer science assignments and deliver them on time. Let us handle all your python, java, ruby, JavaScript, php , C+ assignments!
Psychology
While psychology may be an interesting subject, you may lack sufficient time to handle your assignments. Don't despair; by using our academic writing service, you can be assured of perfect grades. Moreover, your grades will be consistent.
Engineering
Engineering is quite a demanding subject. Students face a lot of pressure and barely have enough time to do what they love to do. Our academic writing service got you covered! Our engineering specialists follow the paper instructions and ensure timely delivery of the paper.
Nursing
In the nursing course, you may have difficulties with literature reviews, annotated bibliographies, critical essays, and other assignments. Our nursing assignment writers will offer you professional nursing paper help at low prices.
Sociology
Truth be told, sociology papers can be quite exhausting. Our academic writing service relieves you of fatigue, pressure, and stress. You can relax and have peace of mind as our academic writers handle your sociology assignment.
Business
We take pride in having some of the best business writers in the industry. Our business writers have a lot of experience in the field. They are reliable, and you can be assured of a high-grade paper. They are able to handle business papers of any subject, length, deadline, and difficulty!
Statistics
We boast of having some of the most experienced statistics experts in the industry. Our statistics experts have diverse skills, expertise, and knowledge to handle any kind of assignment. They have access to all kinds of software to get your assignment done.
Law
Writing a law essay may prove to be an insurmountable obstacle, especially when you need to know the peculiarities of the legislative framework. Take advantage of our top-notch law specialists and get superb grades and 100% satisfaction.
What discipline/subjects do you deal in?
We have highlighted some of the most popular subjects we handle above. Those are just a tip of the iceberg. We deal in all academic disciplines since our writers are as diverse. They have been drawn from across all disciplines, and orders are assigned to those writers believed to be the best in the field. In a nutshell, there is no task we cannot handle; all you need to do is place your order with us. As long as your instructions are clear, just trust we shall deliver irrespective of the discipline.
Are your writers competent enough to handle my paper?
Our essay writers are graduates with bachelor's, masters, Ph.D., and doctorate degrees in various subjects. The minimum requirement to be an essay writer with our essay writing service is to have a college degree. All our academic writers have a minimum of two years of academic writing. We have a stringent recruitment process to ensure that we get only the most competent essay writers in the industry. We also ensure that the writers are handsomely compensated for their value. The majority of our writers are native English speakers. As such, the fluency of language and grammar is impeccable.
What if I don't like the paper?
There is a very low likelihood that you won't like the paper.
Reasons being:
When assigning your order, we match the paper's discipline with the writer's field/specialization. Since all our writers are graduates, we match the paper's subject with the field the writer studied. For instance, if it's a nursing paper, only a nursing graduate and writer will handle it. Furthermore, all our writers have academic writing experience and top-notch research skills.
We have a quality assurance that reviews the paper before it gets to you. As such, we ensure that you get a paper that meets the required standard and will most definitely make the grade.
In the event that you don't like your paper:
The writer will revise the paper up to your pleasing. You have unlimited revisions. You simply need to highlight what specifically you don't like about the paper, and the writer will make the amendments. The paper will be revised until you are satisfied. Revisions are free of charge
We will have a different writer write the paper from scratch.
Last resort, if the above does not work, we will refund your money.
Will the professor find out I didn't write the paper myself?
Not at all. All papers are written from scratch. There is no way your tutor or instructor will realize that you did not write the paper yourself. In fact, we recommend using our assignment help services for consistent results.
What if the paper is plagiarized?
We check all papers for plagiarism before we submit them. We use powerful plagiarism checking software such as SafeAssign, LopesWrite, and Turnitin. We also upload the plagiarism report so that you can review it. We understand that plagiarism is academic suicide. We would not take the risk of submitting plagiarized work and jeopardize your academic journey. Furthermore, we do not sell or use prewritten papers, and each paper is written from scratch.
When will I get my paper?
You determine when you get the paper by setting the deadline when placing the order. All papers are delivered within the deadline. We are well aware that we operate in a time-sensitive industry. As such, we have laid out strategies to ensure that the client receives the paper on time and they never miss the deadline. We understand that papers that are submitted late have some points deducted. We do not want you to miss any points due to late submission. We work on beating deadlines by huge margins in order to ensure that you have ample time to review the paper before you submit it.
Will anyone find out that I used your services?
We have a privacy and confidentiality policy that guides our work. We NEVER share any customer information with third parties. Noone will ever know that you used our assignment help services. It's only between you and us. We are bound by our policies to protect the customer's identity and information. All your information, such as your names, phone number, email, order information, and so on, are protected. We have robust security systems that ensure that your data is protected. Hacking our systems is close to impossible, and it has never happened.
How our Assignment  Help Service Works
You fill all the paper instructions in the order form. Make sure you include all the helpful materials so that our academic writers can deliver the perfect paper. It will also help to eliminate unnecessary revisions.
2.      Pay for the order
Proceed to pay for the paper so that it can be assigned to one of our expert academic writers. The paper subject is matched with the writer's area of specialization.
3.      Track the progress
You communicate with the writer and know about the progress of the paper. The client can ask the writer for drafts of the paper. The client can upload extra material and include additional instructions from the lecturer. Receive a paper.
4.      Download the paper
The paper is sent to your email and uploaded to your personal account. You also get a plagiarism report attached to your paper.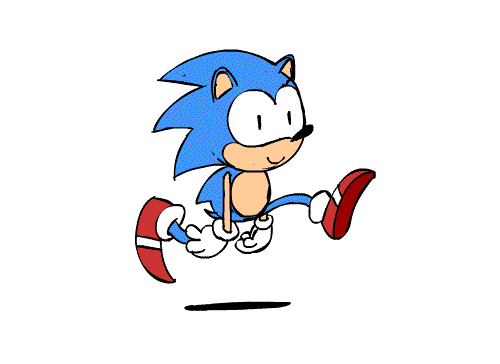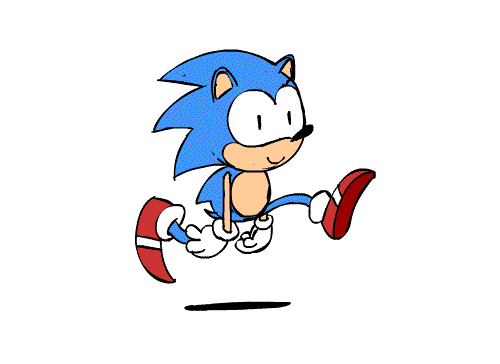 PLACE THIS ORDER OR A SIMILAR ORDER WITH US TODAY AND GET A PERFECT SCORE!!!
---