Starbucks is both a service and sales industry. They have outlets in many counties where people take beverages and also purchase them. The company is known for its high-quality coffee and facilities. It deals with roasting, marketing, and selling of its beverages around the world. The company was started in 1985 and is currently operating in more than seventy countries. The company deals with products such as coffee, tea, among other beverages. These beverages result in over 70% of the total income. The main product that the company deals with is coffee. Besides drinks, the company also deals with food, which only results in 20% of the total income. The company has come up with several brands that used to offer services and selling of their products. The brands include; evolution fresh, Tazo, La Boulange, Teavana, Ethos, and Seattle's Best Coffee. The raw materials used are; coffee and tea, which are of high quality.
A company's size is determined by its financial worth, the revenue earned, and the number of employees in the organization. The company is an international company operating in more than seventy countries globally. Worldwide, the company has approximately two hundred and ninety-one employees. Almost two hundred thousand are employed in the USA and the rest internationally. The company has total asset value adding up to more than 24.15 billion dollars as of 2018. The revenue acquired from sales around the same period is 24.7 million dollars. The company, therefore, stands among the largest in the world as it holds all the factors defining a large scale operating company.
Starbucks operates internationally and in more than seventy thousand countries. The company started in Seattle, Washington, and this is where its headquarters are located. The founders of the company were Zev Siegi, Jerry Baldwin, and Gordon Bowker. The company went international in 1996, with its first outside market being Tokyo. To enhance its operations, Starbucks has partnered with several other companies. One such company is Uber. Uber eats was established in 2018 to enable deliveries to customer's doorsteps. Apple became Starbucks' partner in 2006, where apple added Starbucks to iTunes, where people could purchase music played in Starbucks' referred to as Coffeehouse experience (Suzianti, Avianto, & Larasati, 2019). In 2011 the company also partnered with ASU (Arizona State University), where Starbucks employees would enroll and complete their studies online. All students enrolled would be sponsored by Starbucks by 44%. In 2015, PepsiCo signed a deal with Starbucks to market and distribute the company's products in Latin countries, America.
Looking at the company's end of year report, we see that the company is financially stable. The results also indicate that the company profit, revenue, and sales are increasing annually. Starbucks has managed to retain its relevance over the years since its foundation. Over the years, the company has found ways to serve the changing needs of the people. The report shows that Starbucks has retained excellent relations with its employees, partners, suppliers, and clients. Also, the company has dominated the market and managed to find ways to maintain its relevance among its competitors. The report conveys the company's worth in terms of revenue and assets. Also, the company shows its divided rates in the market. All this data transmitted in the report intend to rank the company depending on its performance and financial worth.
(a) The 10-K report is a lengthy annual report submitted to the security exchange commission describing all financial activities of the business during that particular year. The data has no charts or picture illustration and tend to be complicated than annual reports. The annual reports, on the other hand, is a colored presentation of a professional presentation meant for the shareholders and the audience. It contains a letter from some of the executive members, history, overview, and activities of the company. It is a short colored version of the 10-k report. Their size and design differentiate the two.
(b) I think Starbucks uses a 10-k report instead of an annual report because the 10-k report is more detailed. Starbucks has quite a several operations besides the leading products and also operates in different countries. Therefore the 10-k report enables the company to explain each separately and in detail. The company has very many competitors in the market. Their competitors range from hotels and coffee selling companies. The main competitor for Starbucks is Dunkin's Brand Group Inc. The company also used the 10-k report. Comparing the two annual reports, Dunkin's started way earlier than Starbucks. In terms of income, Starbucks earns a much higher revenue annually as compared to the Dunkin's. Annually, Dunkin's earns revenue of nine billion dollars, while Starbucks earns over twenty-four billion dollars (Huang, 2019). In comparing the two, it is clear that Starbucks is has a competitive advantage in terms of assets and its current revenue. Starbucks appears to be more financially stable compared to Dunkin's company. The two companies compete over quality, customers, strategic positions, and market value.
3.
Several vital economic factors affect Starbucks operations in general. One of these factors is the rate of inflation. Starbucks is a multinational company that operates in more than seventy countries and also imports most of its raw material, i.e., tea, coffee, clover, among others. If a country's inflation levels are very high, the sale of the products and its value will be affected significantly. Other issues affected will be the employees, customers' ability to afford the item, and also the company's ability to operate in the area. The second factor is to import and export laws. Different countries have different laws governing imports and exports of goods. Some of these laws may hinder imports and export of raw material, which in turn results in hiking of the prices of the products significantly. This issue affects the customers' purchasing power of the products and, in turn, result in losses.
The third factor is the exchange rates. The value of currency exchange rates varies from time to time. Since the company operates intentionally, the constant changing of currency is necessary. Therefore a rise in exchange rates will affect the company negatively, and a lower exchange rate will favor it. The fourth factor is demand and supply. If the demand for Starbuck products goes high, so will the sales and revenue earned. However, if the demand goes low, the supply will also decrease, and so will the income. The final factor is the availability of raw materials. The raw material imported, and therefore the continuous supply of raw material will result in a constant supply of the products.
A product's life cycle has four essential stages. Starbucks has been through the introduction stage and the growth stage. Currently, the industry lies at the maturity stage because it is now advanced, financially stable, and operates internationally. The company does depend on one product but has also expanded to dealing with a variety of products. Starbucks has high bargaining power over its suppliers. Another indicator that the company has reached its level of maturity is that new entrants do not affect or threaten Starbucks' dominance in the market. The company has also fulfilled its aim, and its revenue and income are stagnating.
Starbucks has been successful in all its stages since its foundation. Several factors have contributed to its success. The main element is the quality of Starbucks' products and services. By ensuring the company has high-quality products, it guarantees to satisfy customer expectations will be satisfied due to quality and freshness. Starbucks also gives adequate training to its employees to ensure they are skilled in offering quality services to its customers. The second factor is customer service. The company put a lot of emphasis on quality customer services such that the customers' satisfaction comes first in this industry. The third factor is the design of the coffee shops. That is the atmosphere, music, and interior design that have made people embrace spending more time in Starbucks' coffee shops and also enjoy their beverages.
Starbucks' engagement in social and community responsibilities has also played a significant role in its success. People nowadays have become highly cautious and aware of their environment. That is, people tend to purchase more from companies that care for the environment. Starbucks has engaged in recycling activities for the past several years. The company has policies on carbon emission, recycling, and engagement in fair trade has contributed to Starbucks significantly. The final success factor is the creation of customer loyalty reward programs. Starbucks values customer reactions and behavior towards their products. Loyalty from customers has had a significant impact on the success of the company. Therefore, loyal customers are given discounts and gifts which encourage people to stay.
Starbucks has a high regard for contributors to its growth and success. The company has retained its originality, and despite its maturity level, the company has not abandoned its ways. Therefore, the company has found ways to enhance its contributors to success (ÖZTOPÇU, 2017). One example is in the shop design. Every shop is created with a different design from the other in terms of its theme, color, and music. In terms of social responsibility, Starbucks has gone further and embraced its employees by supporting their education and paying 44% of their university tuition fees.
Starbucks has invested a lot in the retail business. One of the risks of this action today is that most clients prefer home deliveries and online shopping. Therefore, this means there is a reduced number of customers visiting Starbucks outlets like before. As such, Starbucks had to close a number of its stores to this effect. If this continues, the company is likely to close many more of its outlets and experience significant losses. The second risk the downscale competition from Starbucks rivals. Dunkin Donuts and McDonald's are gaining ground on Starbucks' stagnant sales, and if this trend continues, Starbucks will be dethroned due to losing customers.
The third risk factor- predicted growth failure. Starbucks wants to establish more stores internationally. However, due to the prices of commodities and the existing competitors, these new branches are likely to have a hard time penetrating the market. The fourth critical risk is decreasing in demand. Due to changes in demand caused by a decrease in income, increased standards of living, and increased cost of beverages, customers are likely to decline significantly. Starbucks cannot control this risk since it results from nature.
There are several accounting considerations in this industry. The company considers its stores, types of services, company expenses, and incomes. Gains and losses experienced in all sectors of the company are discussed. The company also finds results attained from America separately from international operations. In accounting, Starbucks also considers the sale of assets and depreciation of assets. Also, the amount used in foreign currency exchange is considered. Another important factor considered is the financial year, which for Starbucks begins at the end of September and starts at the beginning of October for fifty-three weeks.
The company signed a contract of commitment to purchase the 50% remaining ownership of the joint venture in East China. Starbucks has several legal proceedings resulting from the usual business course. Employee issues are the leading cause. However, the company has no legal matters related to financial problems, cash flows, or management issues. The company's financial results go through the COMD for approval and decision making.
Starbucks has several social issues that it is concerned with and takes them seriously. There are issues ethical sourcing and sustainability. The company tries its best to offer goods that are ethically purchased goods and products. Starbucks also believes in the creation of opportunities by educating, training, and absorbing employees into the system. The company is committed to ensuring its actions cause minimal changes to the environment and as a role model, inspires other companies to do the same. Starbucks also engages in serving the community by increasing conversations and engagements (Campbell & Helleloid, 2016).
A company's financial strength is measured by evaluating its debt burden and the ratio of debt to revenue. The interest coverage of the debt burden as of March this year was 4.22. The debt coverage ratio was at 3.82. For these two, the highest possible score is 10. The higher the rank the company is, the stronger it is financially. Starbucks' has a strength rank of four. This rank is an indication that Starbucks' financial condition is weak and is likely to fall into distress, although it's not in the range of high risk of financial trouble (Mayer, 2018). Starbucks shows excellent signs of improvement in the coming year due to its financial stability and increased revenue with time. Starbucks has minimal debts and is not likely to borrow more since it is financially stable.
Starbucks' capital was acquired form of partners, loans, and shareholders' contributions. Today, the value of this capital is over sixty billion dollars. The capital shares are worth over one billion dollars. According to the market, Starbucks stock value has gained on the performance index by 5%. The earnings have, however, reduced by a rate of 10%. Now each share is worth less than three dollars in the stock market. Comparing to others in the industry, such as McDonald's and Dunkin' Donuts, Starbucks is a fairy okay in terms of finances and its share market value.
Starbucks has three types of stock counting, purchase, and shipment transaction. Counting stock is an indicator of the number of shares calculated in the inventory up to a specific period. The purchase transaction used to indicate the raw materials and other items purchased by Starbucks. Starbucks also records the pieces or stock shipped. In Starbucks Company, there has been an expansion in terms of reaching the international market. In China, the company has a vast market for its products. However, there is a massive risk of expansion there due to government policies against imports. Low-risk areas are areas where the company is likely to make a lot of profit, and the chances of failure are low. For Starbucks, one such area in the USA. The area is near the source, and the market is also readily available.
Starbucks has protocols followed in terms of financial budget and financial transaction approval. Therefore the chances of business complications and fraud are minimal. The company is well organized and mostly uses computerized systems and records, which makes fraud impossible. However, to prevent fraud, other measures need to be added. Some of these measures include establishing a better recording system, training personnel on the importance of honesty. Also, the company should come up with measures to ensure employee needs are catered for to prevent possible theft or fraud. Nevertheless, I don't believe the risk of fraud in Starbucks is high.
Starbucks has an efficient auditing system employed in all areas. The audit is also confirmed at the headquarters in Seattle to ensure everything adds up. The only place that needs outside expertise is at the office since confirmation of data from all areas is required. In the different areas and outlets, the auditing procedure should handle internal auditors. Internal auditors understand better how the system runs and will do it fast and at ease. The best type of audit report from Starbucks would be the unqualified opinion. The company follows the GAAP guidelines ad. Thus, this is the best type of report.
References
Document. (2018). SEC.gov. https://www.sec.gov/Archives/edgar/data/829224/000082922418000052/sbux-9302018x10xk.html
ÖZTOPÇU, A. (2017). EVALUATION OF COMPETITIVE STRATEGIES OF COFFEE RETAILING IN ASPECT OF MARKET ECONOMY. Business & Management Studies: An International Journal, 5(2), 246-267.
Mayer, N. (2018). Starbucks Corporation (Doctoral dissertation).
Clements, M. (2019). Strategic Audit: Starbucks.
c User engagement analysis on mobile application Starbucks ID study case. In Proceedings of the 5th International Conference on Communication and Information Processing (pp. 54-59).
c Solvency Assessment of Starbucks Corporation.
Campbell, K., & Helleloid, D. (2016). Starbucks: Social responsibility and tax avoidance. Journal of Accounting Education, 37, 38-60.
Are you busy and do not have time to handle your assignment? Are you scared that your paper will not make the grade? Do you have responsibilities that may hinder you from turning in your assignment on time? Are you tired and can barely handle your assignment? Are your grades inconsistent?
Whichever your reason may is, it is valid! You can get professional academic help from our service at affordable rates. We have a team of professional academic writers who can handle all your assignments.
Our essay writers are graduates with diplomas, bachelor, masters, Ph.D., and doctorate degrees in various subjects. The minimum requirement to be an essay writer with our essay writing service is to have a college diploma. When assigning your order, we match the paper subject with the area of specialization of the writer.
Plagiarism free papers
Timely delivery
Any deadline
Skilled, Experienced Native English Writers
Adherence to paper instructions
Ability to tackle bulk assignments
Reasonable prices
24/7 Customer Support
Get superb grades consistently
---
Are you busy and do not have time to handle your assignment? Are you scared that your paper will not make the grade? Do you have responsibilities that may hinder you from turning in your assignment on time? Are you tired and can barely handle your assignment? Are your grades inconsistent?
Whichever your reason is, it is valid! You can get professional academic help from our service at affordable rates. We have a team of professional academic writers who can handle all your assignments.
Plagiarism free papers
Timely delivery
Any deadline
Skilled, Experienced Native English Writers
Subject-relevant academic writer
Adherence to paper instructions
Ability to tackle bulk assignments
Reasonable prices
24/7 Customer Support
Get superb grades consistently
Online Academic Help With Different Subjects
Literature
Students barely have time to read. We got you! Have your literature essay or book review written without having the hassle of reading the book. You can get your literature paper custom-written for you by our literature specialists.
Finance
Do you struggle with finance? No need to torture yourself if finance is not your cup of tea. You can order your finance paper from our academic writing service and get 100% original work from competent finance experts.
Computer science
Computer science is a tough subject. Fortunately, our computer science experts are up to the match. No need to stress and have sleepless nights. Our academic writers will tackle all your computer science assignments and deliver them on time. Let us handle all your python, java, ruby, JavaScript, php , C+ assignments!
Psychology
While psychology may be an interesting subject, you may lack sufficient time to handle your assignments. Don't despair; by using our academic writing service, you can be assured of perfect grades. Moreover, your grades will be consistent.
Engineering
Engineering is quite a demanding subject. Students face a lot of pressure and barely have enough time to do what they love to do. Our academic writing service got you covered! Our engineering specialists follow the paper instructions and ensure timely delivery of the paper.
Nursing
In the nursing course, you may have difficulties with literature reviews, annotated bibliographies, critical essays, and other assignments. Our nursing assignment writers will offer you professional nursing paper help at low prices.
Sociology
Truth be told, sociology papers can be quite exhausting. Our academic writing service relieves you of fatigue, pressure, and stress. You can relax and have peace of mind as our academic writers handle your sociology assignment.
Business
We take pride in having some of the best business writers in the industry. Our business writers have a lot of experience in the field. They are reliable, and you can be assured of a high-grade paper. They are able to handle business papers of any subject, length, deadline, and difficulty!
Statistics
We boast of having some of the most experienced statistics experts in the industry. Our statistics experts have diverse skills, expertise, and knowledge to handle any kind of assignment. They have access to all kinds of software to get your assignment done.
Law
Writing a law essay may prove to be an insurmountable obstacle, especially when you need to know the peculiarities of the legislative framework. Take advantage of our top-notch law specialists and get superb grades and 100% satisfaction.
What discipline/subjects do you deal in?
We have highlighted some of the most popular subjects we handle above. Those are just a tip of the iceberg. We deal in all academic disciplines since our writers are as diverse. They have been drawn from across all disciplines, and orders are assigned to those writers believed to be the best in the field. In a nutshell, there is no task we cannot handle; all you need to do is place your order with us. As long as your instructions are clear, just trust we shall deliver irrespective of the discipline.
Are your writers competent enough to handle my paper?
Our essay writers are graduates with bachelor's, masters, Ph.D., and doctorate degrees in various subjects. The minimum requirement to be an essay writer with our essay writing service is to have a college degree. All our academic writers have a minimum of two years of academic writing. We have a stringent recruitment process to ensure that we get only the most competent essay writers in the industry. We also ensure that the writers are handsomely compensated for their value. The majority of our writers are native English speakers. As such, the fluency of language and grammar is impeccable.
What if I don't like the paper?
There is a very low likelihood that you won't like the paper.
Reasons being:
When assigning your order, we match the paper's discipline with the writer's field/specialization. Since all our writers are graduates, we match the paper's subject with the field the writer studied. For instance, if it's a nursing paper, only a nursing graduate and writer will handle it. Furthermore, all our writers have academic writing experience and top-notch research skills.
We have a quality assurance that reviews the paper before it gets to you. As such, we ensure that you get a paper that meets the required standard and will most definitely make the grade.
In the event that you don't like your paper:
The writer will revise the paper up to your pleasing. You have unlimited revisions. You simply need to highlight what specifically you don't like about the paper, and the writer will make the amendments. The paper will be revised until you are satisfied. Revisions are free of charge
We will have a different writer write the paper from scratch.
Last resort, if the above does not work, we will refund your money.
Will the professor find out I didn't write the paper myself?
Not at all. All papers are written from scratch. There is no way your tutor or instructor will realize that you did not write the paper yourself. In fact, we recommend using our assignment help services for consistent results.
What if the paper is plagiarized?
We check all papers for plagiarism before we submit them. We use powerful plagiarism checking software such as SafeAssign, LopesWrite, and Turnitin. We also upload the plagiarism report so that you can review it. We understand that plagiarism is academic suicide. We would not take the risk of submitting plagiarized work and jeopardize your academic journey. Furthermore, we do not sell or use prewritten papers, and each paper is written from scratch.
When will I get my paper?
You determine when you get the paper by setting the deadline when placing the order. All papers are delivered within the deadline. We are well aware that we operate in a time-sensitive industry. As such, we have laid out strategies to ensure that the client receives the paper on time and they never miss the deadline. We understand that papers that are submitted late have some points deducted. We do not want you to miss any points due to late submission. We work on beating deadlines by huge margins in order to ensure that you have ample time to review the paper before you submit it.
Will anyone find out that I used your services?
We have a privacy and confidentiality policy that guides our work. We NEVER share any customer information with third parties. Noone will ever know that you used our assignment help services. It's only between you and us. We are bound by our policies to protect the customer's identity and information. All your information, such as your names, phone number, email, order information, and so on, are protected. We have robust security systems that ensure that your data is protected. Hacking our systems is close to impossible, and it has never happened.
How our Assignment  Help Service Works
You fill all the paper instructions in the order form. Make sure you include all the helpful materials so that our academic writers can deliver the perfect paper. It will also help to eliminate unnecessary revisions.
2.      Pay for the order
Proceed to pay for the paper so that it can be assigned to one of our expert academic writers. The paper subject is matched with the writer's area of specialization.
3.      Track the progress
You communicate with the writer and know about the progress of the paper. The client can ask the writer for drafts of the paper. The client can upload extra material and include additional instructions from the lecturer. Receive a paper.
4.      Download the paper
The paper is sent to your email and uploaded to your personal account. You also get a plagiarism report attached to your paper.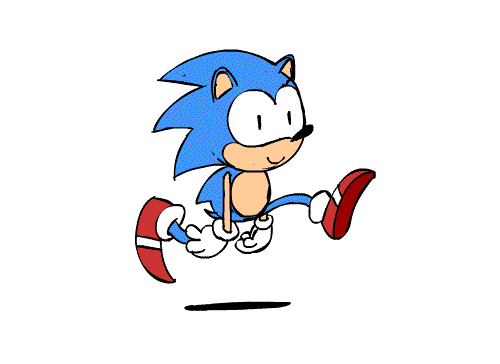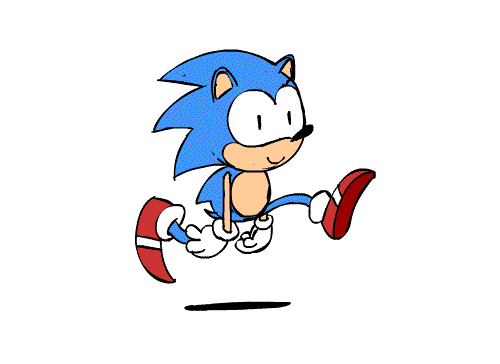 PLACE THIS ORDER OR A SIMILAR ORDER WITH US TODAY AND GET A PERFECT SCORE!!!
---