011 to save lives and forests in the developing world through the design and manufacture of clean-burning cookstoves. Burn provides a market-based approach to address the global challenges of deforestation, advanced respiratory illness, global warming, and poverty. By manufacturing and selling 3.45million clean-burning biomass cookstoves in East Africa over the next ten years, BURN will save families 1 billion Euros and reduce indoor air pollution among users. BURN will also create more than 200 sustainable design, manufacturing, and sales jobs. The burning of biomass for cooking has vast social and environmental costs, and it also offers an enormous market opportunity as there over 23.5 million potential stove consumers in East Africa currently
This report aims to highlight the five-year Marketing Planning of Burn Manufacturing Company. It is going to discuss in detail the current strategic marketing strategies for our chosen company, that is, Burn Manufacturing company and the plans being made by the company that will aid in attracting and maintaining its customers. The report also provides an environmental analysis of the company using the SWOT analysis framework. It uses Porter's Five Forces Model to explain the competition existing within the energy industry of Kenya. The PESTEL analysis framework is also taken into consideration. This is of great importance because it is used in explaining the variables of Kenya's external environment that can potentially have an impact on the energy industry as a whole. Furthermore, the industry analysis and competition analysis has been done to provide a better picture of where the Burn manufacturing company exists in the Kenyan Market. It will also explain the target customers and, finally, the financial plan for the company.
                               BURN MANUFACTURING 
                                             Introduction
 Based in Ruiru, Kenya, BURN Manufacturing designs, produces, and distributes Kenya's best-selling, most durable, and economical charcoal and wood cookstoves that also dramatically reduce harmful smoke emissions, which can cause significant health problems, even death. BURN was founded in 2011 to save lives and forests in the developing world through the design and manufacture of clean-burning cookstoves. But the story of BURN originally began in 1990 when the Founder, Peter Scott, after witnessing the deforestation from fuelwood production for cooking in DRC, committed his life to save forests. And, since 1997, has been working toward achieving this goal through the dissemination of super fuel-efficient cookstoves.
Mission
 The mission statement of any company helps to understand existence reason of an organization. Burn manufacturing's mission is to provide clean cooking solutions to the 900 million-1.8 billion by 2050 of sub-Saharan Africa.
Vision
BURN's goal is to bring its existing industry-leading products and innovative new cooking solutions to Africa's mass market, leveraging its competitive advantages in low-cost manufacturing & brand building to become Africa's number one cookstove company.
Values
The significant values of the company include portfolio, partners, planet, people and productivity, and profit. The company wants to create a culture where people are inspired to perform at their best possible level.
Internal analysis for Burn manufacturing
The framework SWOT analysis is taken into use to reviews the internal and external environment of an organization. It is one of the common frameworks used by organizations across the globe. It includes the internal environment analysis using the strengths and weaknesses of the organization and the external environment analysis using opportunities and threats.
Strengths
One of the vital strengths of Burn manufacturers is that it has the most positive brand value in the Kenyan market. There are many customers in the local market of Kenya that prefer Jikokoa stoves to other jikos in the region. Burn manufacturers have the ability to make significant investments in Marketing to improve its market share in the Kenyan market. The leadership of Burn Manufacturers is recognized across the country which has enabled the company to maintain strong relationship with the strategic partners.
Weaknesses
Burn manufacturing does not have its own stoves manufacturing setup as it has in the international market.  Therefore, the reliance on the strategic partners is high. There have been times where jikokoa stoves were not available in the market. Burn's supply chain management is not as effective as the supply chain of other companies in the region of Kenya. This is a major weakness to the company since for it to operate well, it has to be consistent with what they produce.
Opportunities
As the standard of living of Kenyan people is changing rapidly, it can be seen that people are interested in supermarkets and other places where they are sold in retail. Burn therefore has got an opportunity to create strategic alliance with supermarkets and mini-marts where the demand of these stoves is high. Burn products can be found in many of the supermarkets in Kenya. Hence, it can further improve the supply chain and marketing by creating strategic alliances. Burn can take advantage of various marketing platforms such as social media marketing to enhance its sales.
Threats
The key threat,  which is being faced, by Burn manufacturers is that local manufacturers are keen to enter the market and capture market share. Brands like Cooks well are being introduced in the Kenyan market, which can be seen as the direct competitors for the company. It has also been observed that the people of Kenya are becoming more environmental conscious due to the rate at which the consumption of stoves might get decreased with the passage of time. The campaigns against jikos are common in the international market, which can potentially impact the operations of the company.
Strategic Goals/ Objectives.
1.Customer satisfaction.
Great customer satisfaction- defining what great customer service means in your organization is a way to set the standard and communicate internally. For coming up with a stove that meets the customer expectations in terms of size color weight and others.
Partner with customers to design solutions- Burn should focus on forming close partnerships with their clients. It is good to ensure you are working with your customers to designs critical solutions.
Internal objectives
Most innovative products/services
This objective is for best performing organizations that pride themselves on constant and cutting-edge innovation. You would first need to define what you mean by "innovation" and how you're innovating in each particular area. Burn should consider coming up with new products to the dynamic market.
Improve or focus research and development (R&D)
Burn should focus on this objective as it focuses on specific innovation. If you are an organization with multiple product lines, you might want to focus your innovation on one product line over another; calling out the specific direction can be quite helpful in your objective.
Operational excellence
Reduce cost by a certain amount annually
This objective focuses on reducing costs—typically costs within a product or service that is an offering (to make that particular product or service more effective). It could also focus on reducing overhead costs across your organization.
Invest in Total Quality Management
Total Quality Management (TQM) reflects a process around quality improvement, which can mean doing things more efficiently or effectively. This objective is used in organizations that have implemented (or are implementing) TQM.
Improve and maintain workplace safety
Since your organization uses heavy equipment, chemicals, mechanical parts, or machinery, focusing on workplace safety is a good objective. Improving it can reduce costs and improve job satisfaction.
Regulatory
In a regulated environment, there may be a lot of rules that you need to follow, even if they don't seem strategic. They are often called "strategic objectives" to ensure no one cuts corners.
Increase community outreach
it is important to be seen as part of the community. This is especially true for organizations that are either selling a necessity in the community or are creating any kind of negative externality such as pollution.
Key performance indicators for burn manufacturing  
Burn manufacturing brings its existing industry leading products and innovating new cooking solutions to African mass market in low cost.
Since 2013 ,burn has sold 700,000 modern biomass in East Africa that have transformed the lives of nearly 3 million in terms of fuel consumption  and household fuel expenditure, emission of carbon (iv) oxide gas.
Burn employ 230+ people and produce a stove every 30 seconds and has plan to improve in the facility from 20,000 ft2 to 25000ft2
Burn has plan to expand in the next 3 years into five key global markets with the existing products line as well as range of Cook stoves.
BURN TARGET CUSTOMERS
Defining target customers is one of burn's most important tasks. It's the foundation of all elements of the company's marketing strategy, from how we develop and name our products or right through to the marketing channels you use to promote them. Target customers/market is the specific group of people you want to reach with your marketing message. They are the most likely to buy our products or services, and they are written by some common characteristics like demographics and behaviours.
Demographic
Age
The age of the customers that we target mostly is between the age of 20 to 45 and also the aged between ages of 65 to 95years.
The ages between 20 to 45years are those who do cooking mostly with the products that use charcoal. They may use this products in homes or businesses of eateries.
Location
The customers mostly are located in towns and others in the upcountry. Most customers who live in towns can't afford the advanced gas mekos and therefore burn's products come in handy.
Language
The Target customers are all conversant with the national languages which are English and Kiswahili since we are targeting customers within the country.
Spending power and patterns
Our products are affordable to our customers and also by using the burn's products they will save up on cash since they will be required to use less charcoal than they used to using other products.
Competition
In terms of competition we stand a better chance compared to our competitors since our products are consumer friendly and their cost is less compared to others and also it puts customer's health in consideration since there is no emissions of smoke.
Value of product
The burn's product is outstanding, its easy to carry, inexpensive, multipurpose, and economical. The benefit of the product is that it can help one  in doing variety of things with the same amount of charcoal that was used lit it. It's also environmental friendly since it produces no smoke and it also produces heat that produces warmth(it can keep the house warm at night and during cold seasons).
External Analysis
External analysis can be defined as examining the industry environment of the company; it includes factors such as competitive structure, competitive position, dynamics, and history. The primary purpose of the external analysis is to determine the opportunities and threats in an industry or any segment that will drive profitability, growth, and volatility. For  BURN manufacturers, the study used  PESTEL analysis. In this PESTEL analysis, we looked at the Political, Economic, Sociocultural, Technological, Environmental, and Legal factors that affect the BURN manufacturing industry.
Political Factors
Analysing the Political condition of Kenya , it can be analyzed that the political condition is not very stable. In different parts of the country, strikes and other activities take place, which can have a negative impact over the sales and profitability of the company. For instance; Burn products are being sold to schools, universities, hotels, restaurants, and other places. In case the any region of Kenya is closed due to political reasons, the sales of the company will be impacted negatively.
Economic Factors
The economic conditions of Kenya  are not very attractive in the recent years. However, as the price of a jikokoa stove is not high and the demand is very stable, the consumption of these jikos   is not being impacted by the economic factor to a significant level. The purchase power parity of Kenya has decreased in recent years, but the sales of Burn are not impacted by these economic factors to a significant level.
Social Factors
Social factors have significant impact over the sales and profitability of a business. For instance; the awareness of being health conscious has encouraged many consumers of Burn products shift from consumption to those products, which are less polluting like gas. Additionally, there are many people living in Kenya who still prefer to consume local products and services like Juan kali  as compared to the international brands. This is one of the reasons why local manufacturers like Cookswell have been success in some parts of the country.
Technological Factors     
Burn has a high level of technology, which is required for producing quality products along with providing high level of after sales service. Burn has been able to adopt with the changing technology in both local and international market effectively.
Environmental Factors
The environmental factors affecting BURN manufacturers include a change of climate, pollution, and disposal of waste. The primary factor for the case of BURN manufacturers was climate change. It has a significant impact on the industry because, during the rainy season, many customers tend to purchase the stoves at a higher percentage.
Legal factors      
These are simply the factors that affect businesses as a consequence of, or indirect relation to, governmental laws. They play a big part in deciding how companies operate and what profits they receive, as well as how customers behave. Examples include the legality of pyramid schemes, and laws governing importation and exportation. For Burn manufacturers, the primary factor affecting its operation is consumer law. Consumer law (alternatively known as consumer protection) is designed to protect consumers from fraudulent companies or practices, and preserve their rights in the marketplace.  This has been of great importance to the company because many consumers are retained and, therefore, the consistency of profits made and the attraction of other customers.
Competitive Analysis
To begin with a company analyses the state of an industry, it determines important factor and how to create a strategy to make a profit eventually. So Burn is focused on the energy market of or renewable energy industry competition, which is totally different from other industry competition structure. So Burn Company is a market leader and the first mover in the energy industry and also has the best brand image all over the region. The main or primary competitor of Burn manufacturing is Cookswell; because Burn and Cookswell range of products or varieties they have almost similar products. Both of the companies have similar nature of competition, so the targeted audiences and markets are same, so products are similar.
Differential Advantage
Burn Company is the first mover in the renewable energy industry and the company has recognized a good brand image, Burn is the largest investor in the energy industry and also being enjoyed market leader in the country. Burn stoves are unique in terms of branding design which can't be confused with other products in the market.
Burn has good brand equity and innovation products time to time, increase because the products are differentiation and have a good communication system. Burn spends 20 percent of advertisement budget to continue for maintaining differentiation strategy and communication system. Burn is financially strong in the energy industry, so that company is spending more money in differential strategies to stable as the market leader in worldwide.
Company analysis external environment, it refers to present a model of five forces by (Porter, 2008). Moreover to explore the new trends of the energy  industries and also recognize important factors to calculate and evaluate the current situation of opportunities and threats, though (SWOT analysis) in front of the present environment.
Porter`s Five Forces Analysis
Existing Rivalry
Burn is a market leader throughout the country  wild in energy market industries. A competitor of coca cola is Cookswell. There are main other competitive companies in energy industry a number of categories, but Burn and Cookswell dominate in the market world wild none of companies beat the market position of these two companies. As a SWOT analysis of Burn and Cookswell are strengths and weaknesses almost similar.
Threat of New Entrants
The new competitor entrants' threat in this industry is low because there is too strong competitive industrial pressure Burn  has  a good brand name in the energy market so it's not an easy rival for the new company. There are many barriers to new entrants to distribution channel only two companies existing they have distributed throughout the worldwide, so it is challenging new companies, both have a huge investment in manufacturing and also they have good transportation and distribution network throughout worldwide. So that's why these have large economies scale it helps to cut a cost of production. These factors affect the new entrants would not able to compete at low cost products, so that's why the new entrant's river is very low.
Threat of Substitute Products
With the energy industry threat of substitute products is very high, for substitutes of Burn's, e.g. gas products, biofuels and others. Burn has focused on these sectors to increase as well. New trends of the market are focused on health, conscious so the consumer is preferred to biofuels
Bargaining Power of Buyer
Burn manufacturing has high buyer power, these stoves are available at supermarket, retail stores and discount stores. For the resale our products, these companies distribute stoves in these stores. So the buyer needs to have the mostly large amount of discounts. Supermarkets and large stores buy a large amount of  stoves .so the company, allowing them at lower price rate. Now a day's consumer's mind shift and focused environmental friendly   and also buyer or move to demand of cost effective and readily available in store
Target Market
Burn  is globalizing company and it has a good brand name throughout the country . So they have a huge amount of consumers ranging and satisfied their different needs. Burn has proven that to satisfy all levels of age groups they  are using burn products . So the targeting to focus on the best age grouped is 18 to 34 ages of people, because this age of group's very huge volume of potential. Because those age groups who live home up to 3 members. The second category of market is households which cook each and every day.
Strategic goals or objectives for Burn manufacturing
The action plan may define its objective. The designed objective is very much important to promulgate to face real challenge and get out possible solution. The define objective must be vivid and address issue in proper way. The objective define it's over all problem scenario so it should be SMART (specific, measureable, achievable, realistic and timeliness). It is like wheel brow to carry the specific question towards its nearest answer. Following bullet points are strategic objective that needed to cover in this marketing plan. Burn always designs its strategic plan only for 5 years. So below mention objective must cover before 5 years.
Redefine distribution channel (Distributor, Wholesaler and retailer).
Make sure to availability and visibility of product in every corner of Kenya
Burn is not up to mark in terms of weight design as the people of Kenya perceived so people look for much lighter products.
Burn must further expand its product portfolios per Market Research
Marketing plan         
A marketing plan is a comprehensive document or blueprint that outlines the advertising and marketing efforts for the coming year. It describes business activities involved in accomplishing specific marketing objectives within a set time frame.BURN manufacturers invested millions of money at to launch a modern manufacturing facility located 20km north of Nairobi that is in Ruiru, Kenya. BURN manufacturers as at now produces stoves for 40% less than its competitors by the use of contract manufacturers and 75% less with current import tariffs.  It has also built a brand in Kenya with 70% product recognition, which has enabled it to get more customers as a result of what it produces and the fact that the cookstoves produced are environmentally friendly. In its vital expansion of the five-year plan, BURN manufacturer's markets intend to leverage its world-class brand-building experience, which will ensure that they are the product of choice.  In the next five years, BURN will expand into five key global markets with its existing product line, as well as a new range of cookstoves.
BURN has since produced industry-leading cookstove technology, and in its five-year plan, it is planning to continue investing in R&Din order to bring life-changing products to the market in fuel categories with enormous growth and impact potential. BURN manufacturers are planning to achieve all this through its team. It has a dynamic and versatile unit with diverse international experience across sectors and disciplines.
            Team structure
Chief executive officer.The chief executive officer of burn manufacturing company is Peter Scott.
Chief innovation officer.The name of the chief innovation officer is Boston. He is the cofounder of burn. His role has ranged from business strategy to managing jiko okoa development and factory launches.
Head of operations. It is controlled by Dave Burton whose role is to oversee company operations ensuring all projects are completed on time and on budget and communicating with all stakeholders on the most effective way to complete projects.
VP expansion. Chris McKinney is in charge of VP expansion. Since he joined in 2013 Chris has led to the building and management of several burn departments market research, after sale service, regional sales officer and marketing.
Chief technical officer. Ahmad Allawy is the head of chief technical officer. He has a deep experience in technical engineering,project management, sheet manufacturing and home appliances industries. Through his career, he led many successful launches of home appliance products from scratch to end product.
Kenya commercial director. Ronald arao is the head of the department. Ronald has previous experience has the regional country manager for Bosch. He brings 13 years of sales and marketing experience to the industry.
Director of research. The director of research is Dr.Sylvia naima kokonya who is a versatile individual with vast experience raging from project design and management, strategy development, administration to policy and writing.
Marketing manager. Winfred ndungu is in charge of marketing with 15 years of experience in managing brands in real estate, insurance and financial services industries, she brings a wealth of experience in marketing strategy formulation
Human resource manager. Anne ngumo is in charge of human resource department. She is a strategic human resource profession with over 10 years experience in human resource management. She is highly skilled at relationship building.
Accountant. Bonface maigua is one of the accountant who has a vast experience in finance, tax and accountable.
Accountant. Elizabeth nyaga is also an accountant who holds a degree in entrepreneurship studies.
Head of product innovation. Leonard schurg has experience from microscopic parts and plastic composites to large solar collectors. He has worked in Kenya and Netherlands with a range of innovative startups dealing with sustainability.
New market expansion officer. Mark Connor has established distribution partnership in several burns strategic expansion markets along sub Saharan Africa.
Quality manager. Paul muthui who is a chemical engineer believes in applying local solutions to solving local problems.
Special projects director. The department is managed by Rebecca Wentworth who has experience in solar,wash and other engineering projects. Her experience scaling small startups drives the special project department.
Operations plan
Strategy  word first used by American Army which means design to achieve long term profitable goal. After that beginning business people use these terminologies in order to achieve their long-term planning/ goal to fulfil their organizations profitable needs.
Burn is the  best platform to design strategic objective and operations plan. Operations  plan stipulate action, which required highlighting utmost organizational issue as well as to touch with its associated objective. While it is also define who will attain this goal as per its time line. The layout of strategic operation plan is depending upon the nature of necessities of organization. But overall strategic operations plan define the strategy to overcome the current issue, which face by organization that massively hit its goal and profitability.
In Kenya we find out that it does not have the best market share so what is the issue behind it, what strategies are required in designing to overcome this issue? What action or operations are  required in addressing this issue? So after careful analysis of the company, we were able to  know the effective distribution, product availability and product visibility is more critical factor need to design the strategy to counter this pace.
Financial Planning For Burn Manufacturing
Financial planning helps in determining the short term and long-term financial goals and create a balanced plan to meet those goals.
Reasons For Preparing  Financial Plan For a Business
Income; it is possible to manage income more effectively through planning. This helps to prevent shortage and delay in payments
Cash flow; prudent spending and careful budgeting will help in keeping more of your earned cash.
Capital; an increase in cash flow, can lead to increase in capital, thus necessitate proper management to improve the overall financial well-being of the business
Investment; a proper financial plan considers your personal circumstances, objectives and risk tolerance. It acts as a guide in helping choose the right types of investments to fit your needs, personality and goals
For Financial Planning; better financial understanding can be achieved when measurable financial goals are set, the effects of decisions understood and results reviewed. Giving you a whole new approach to your budget and improving control over your financial lifestyle.
FINANCIAL PLAN OF BURN MANUFACTURE LTD 
PRE-PERATIAL COSTS
| | |
| --- | --- |
| DETAILS | COST(Kshs) |
| Electricity bills | 100,000 |
| Transport | 100,000 |
| Water bills | 20,000 |
| Rents | 90,000 |
| Insurance | 50,000 |
| Permits  and licences | 15,000 |
| Advertisements | 45000 |
| Total | 420,000 |
            WORKING CAPITAL
| | | | |
| --- | --- | --- | --- |
| DETAILS | JANUARY AMOUNT | FEBRUARY AMOUNT | MARCH AMOUNT |
| Leasing | 600,000 | – | – |
| Salaries | 200,000 | 200,000 | 200,00 |
| Raw materials | 80,000 | 100,000 | 60,000 |
| Insurance | 50,000 | 50,000 | 50,000 |
| Electricity | 100,000 | 80,000 | 50,000 |
| Cash at hand | 500,000 | 700,000 | 780;000 |
| Cash at bank | 1000,000 | 600,000 | 800;000 |
| Training | 650,000 | 300,000 | – |
| Transport | 100,000 | 100,000 | 100,000 |
| Water | 20,000 | 20,000 | 20,000 |
| Working capital | 3,300,000 | 2,150,000 | 2,060,000 |
PROJECTED CASH STATEMENTS FLOW
INFLOW
1ST YEAR
2ND YEAT
Opening balance
1000,000
380,000
Bank loan
800,000
500,000
Owners' equity
500,000
350,000
Cash sales
760,000
1000,000
Debtors
50,000
120,000
Total inflows
3,110,000
2,350,000

CASH OUTFLOW

Purchase
3,600,000
3000,000
Salaries

water

1,200,000

240,000

1,200,000

240,000

Electricity
240,000
240,000
Repair
60,000
40,000
Advertisement
540,000
540,000
Transport
1,200,000
1,200,000
Interest
1,000,000
1,000,000
Total outflows
8,080,000
7,460,000
NET CASH
11,190,000
9,810,000
PROFORMA INCOME STATEMENTS
| | | |
| --- | --- | --- |
| DETAILS | 31ST DEC 2020 | 31ST DEC 2021 |
| Cash sales | 960,000 | 1000,000 |
|  Sales | 860,000 | 760,000 |
| Net sales | 1,820,000 | 1,760,000 |
| Less cost of goods sold | | |
| Opening stock | 260,000 | 360,000 |
| Purchases | 560,000 | 560,000 |
| Closing stock | 50,000 | 59,000 |
| Total cost | 870,000 | 979,000 |
| Gross profits | 950,000 | 781,000 |
| Less expenses | | |
| Rent | 40,000 | 40,000 |
| Salaries | 54,000 | 54,000 |
| Legal fees | 15,000 | 12,000 |
| Postage | 5,000 | 5,000 |
| Electricity | 10,000 | 10,000 |
| Transport | 5,000 | 5,000 |
| Water | 5,000 | 5,000 |
| Insurance | 7,000 | 7,000 |
| Advertisement | 7,000 | 7,000 |
| Total expenses | 148,000 | 145,000 |
| Profit before tax | 802,000 | 636,000 |
| Less tax payable 16% | 673,680 | 534,240 |
| Profit after tax | 128,320 | 101,760 |
BALANCE SHEET AS AT 31ST DEC 2020/2021
| | | |
| --- | --- | --- |
| DETAILS | 31ST DEC 2020 | 31ST DEC 2021 |
| FIXED ASSETS | | |
| Premises | 350,000 | 300,000 |
| Furniture and fittings | 50,000 | 50,000 |
| Total fixed assets | 400,000 | 350,000 |
| Stock of finished goods | 100,000 | 100,000 |
| Cash at hand | 70,000 | 60,000 |
| Cash at bank | 1,000,000 | 600,000 |
| Debtors | 50,000 | 120,000 |
| TOTAL CURRENT ASSETS | 1,720,000 | 1,580,000 |
| LIABILITIES | | |
| Trade creditors | 140,000 | 150,000 |
| Bank loan | 800,000 | 500,000 |
| TOTAL LIABILITIES | 940,000 | 650,000 |
| NET INCOME | 780,000 | 930,000 |
| Capital invested | 500,000 | 500,000 |
| Add net profit | 128,320 | 101,760 |
| Less drawings | 92,830 | 65,730 |
| | 535,490 | 535,490 |
FINANCIAL PROJECTION FOR STRATEGIC PLANNING
| | | |
| --- | --- | --- |
| DETAILS | FRY 2020 | FRY 2021 |
| Target market | 50,000 | 70,000 |
| Users | 30,000 | 28,000 |
| Net revenue | 535,490 | 535,490 |
| Total expenses | 148,000 | 145,000 |
| EBITDA | 100,000 | 120,000 |
| EBITDA margin | 26% | 28% |
| Financing cost ($MM) | 10 | 15 |
| PAT | 128,320 | 101,760 |
| PAT margin | 10% | 11% |
ELEMENTS OF A FINANCIAL PLANNING
Retirement plans
Investment management
Social security planning
Risk management
Tax planning
Estate planning
Cash flow and budgeting
Are you busy and do not have time to handle your assignment? Are you scared that your paper will not make the grade? Do you have responsibilities that may hinder you from turning in your assignment on time? Are you tired and can barely handle your assignment? Are your grades inconsistent?
Whichever your reason may is, it is valid! You can get professional academic help from our service at affordable rates. We have a team of professional academic writers who can handle all your assignments.
Our essay writers are graduates with diplomas, bachelor, masters, Ph.D., and doctorate degrees in various subjects. The minimum requirement to be an essay writer with our essay writing service is to have a college diploma. When assigning your order, we match the paper subject with the area of specialization of the writer.
Plagiarism free papers
Timely delivery
Any deadline
Skilled, Experienced Native English Writers
Subject-relevant academic writer
Adherence to paper instructions
Ability to tackle bulk assignments
Reasonable prices
24/7 Customer Support
Get superb grades consistently
---
Are you busy and do not have time to handle your assignment? Are you scared that your paper will not make the grade? Do you have responsibilities that may hinder you from turning in your assignment on time? Are you tired and can barely handle your assignment? Are your grades inconsistent?
Whichever your reason is, it is valid! You can get professional academic help from our service at affordable rates. We have a team of professional academic writers who can handle all your assignments.
Plagiarism free papers
Timely delivery
Any deadline
Skilled, Experienced Native English Writers
Subject-relevant academic writer
Adherence to paper instructions
Ability to tackle bulk assignments
Reasonable prices
24/7 Customer Support
Get superb grades consistently
Online Academic Help With Different Subjects
Literature
Students barely have time to read. We got you! Have your literature essay or book review written without having the hassle of reading the book. You can get your literature paper custom-written for you by our literature specialists.
Finance
Do you struggle with finance? No need to torture yourself if finance is not your cup of tea. You can order your finance paper from our academic writing service and get 100% original work from competent finance experts.
Computer science
Computer science is a tough subject. Fortunately, our computer science experts are up to the match. No need to stress and have sleepless nights. Our academic writers will tackle all your computer science assignments and deliver them on time. Let us handle all your python, java, ruby, JavaScript, php , C+ assignments!
Psychology
While psychology may be an interesting subject, you may lack sufficient time to handle your assignments. Don't despair; by using our academic writing service, you can be assured of perfect grades. Moreover, your grades will be consistent.
Engineering
Engineering is quite a demanding subject. Students face a lot of pressure and barely have enough time to do what they love to do. Our academic writing service got you covered! Our engineering specialists follow the paper instructions and ensure timely delivery of the paper.
Nursing
In the nursing course, you may have difficulties with literature reviews, annotated bibliographies, critical essays, and other assignments. Our nursing assignment writers will offer you professional nursing paper help at low prices.
Sociology
Truth be told, sociology papers can be quite exhausting. Our academic writing service relieves you of fatigue, pressure, and stress. You can relax and have peace of mind as our academic writers handle your sociology assignment.
Business
We take pride in having some of the best business writers in the industry. Our business writers have a lot of experience in the field. They are reliable, and you can be assured of a high-grade paper. They are able to handle business papers of any subject, length, deadline, and difficulty!
Statistics
We boast of having some of the most experienced statistics experts in the industry. Our statistics experts have diverse skills, expertise, and knowledge to handle any kind of assignment. They have access to all kinds of software to get your assignment done.
Law
Writing a law essay may prove to be an insurmountable obstacle, especially when you need to know the peculiarities of the legislative framework. Take advantage of our top-notch law specialists and get superb grades and 100% satisfaction.
What discipline/subjects do you deal in?
We have highlighted some of the most popular subjects we handle above. Those are just a tip of the iceberg. We deal in all academic disciplines since our writers are as diverse. They have been drawn from across all disciplines, and orders are assigned to those writers believed to be the best in the field. In a nutshell, there is no task we cannot handle; all you need to do is place your order with us. As long as your instructions are clear, just trust we shall deliver irrespective of the discipline.
Are your writers competent enough to handle my paper?
Our essay writers are graduates with bachelor's, masters, Ph.D., and doctorate degrees in various subjects. The minimum requirement to be an essay writer with our essay writing service is to have a college degree. All our academic writers have a minimum of two years of academic writing. We have a stringent recruitment process to ensure that we get only the most competent essay writers in the industry. We also ensure that the writers are handsomely compensated for their value. The majority of our writers are native English speakers. As such, the fluency of language and grammar is impeccable.
What if I don't like the paper?
There is a very low likelihood that you won't like the paper.
Reasons being:
When assigning your order, we match the paper's discipline with the writer's field/specialization. Since all our writers are graduates, we match the paper's subject with the field the writer studied. For instance, if it's a nursing paper, only a nursing graduate and writer will handle it. Furthermore, all our writers have academic writing experience and top-notch research skills.
We have a quality assurance that reviews the paper before it gets to you. As such, we ensure that you get a paper that meets the required standard and will most definitely make the grade.
In the event that you don't like your paper:
The writer will revise the paper up to your pleasing. You have unlimited revisions. You simply need to highlight what specifically you don't like about the paper, and the writer will make the amendments. The paper will be revised until you are satisfied. Revisions are free of charge
We will have a different writer write the paper from scratch.
Last resort, if the above does not work, we will refund your money.
Will the professor find out I didn't write the paper myself?
Not at all. All papers are written from scratch. There is no way your tutor or instructor will realize that you did not write the paper yourself. In fact, we recommend using our assignment help services for consistent results.
What if the paper is plagiarized?
We check all papers for plagiarism before we submit them. We use powerful plagiarism checking software such as SafeAssign, LopesWrite, and Turnitin. We also upload the plagiarism report so that you can review it. We understand that plagiarism is academic suicide. We would not take the risk of submitting plagiarized work and jeopardize your academic journey. Furthermore, we do not sell or use prewritten papers, and each paper is written from scratch.
When will I get my paper?
You determine when you get the paper by setting the deadline when placing the order. All papers are delivered within the deadline. We are well aware that we operate in a time-sensitive industry. As such, we have laid out strategies to ensure that the client receives the paper on time and they never miss the deadline. We understand that papers that are submitted late have some points deducted. We do not want you to miss any points due to late submission. We work on beating deadlines by huge margins in order to ensure that you have ample time to review the paper before you submit it.
Will anyone find out that I used your services?
We have a privacy and confidentiality policy that guides our work. We NEVER share any customer information with third parties. Noone will ever know that you used our assignment help services. It's only between you and us. We are bound by our policies to protect the customer's identity and information. All your information, such as your names, phone number, email, order information, and so on, are protected. We have robust security systems that ensure that your data is protected. Hacking our systems is close to impossible, and it has never happened.
How our Assignment  Help Service Works
You fill all the paper instructions in the order form. Make sure you include all the helpful materials so that our academic writers can deliver the perfect paper. It will also help to eliminate unnecessary revisions.
2.      Pay for the order
Proceed to pay for the paper so that it can be assigned to one of our expert academic writers. The paper subject is matched with the writer's area of specialization.
3.      Track the progress
You communicate with the writer and know about the progress of the paper. The client can ask the writer for drafts of the paper. The client can upload extra material and include additional instructions from the lecturer. Receive a paper.
4.      Download the paper
The paper is sent to your email and uploaded to your personal account. You also get a plagiarism report attached to your paper.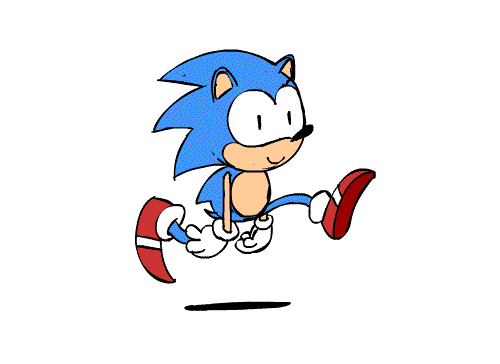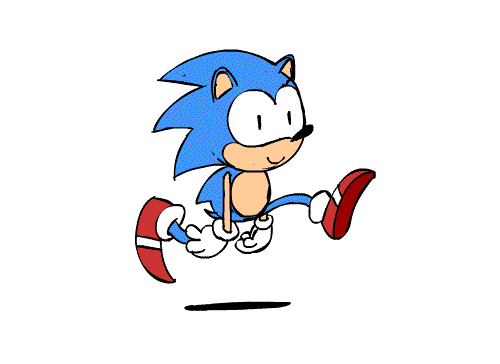 PLACE THIS ORDER OR A SIMILAR ORDER WITH US TODAY AND GET A PERFECT SCORE!!!
---