Henry VIII
King Henry VIII of England fundamentally altered the course of English and, indeed, European history. It is difficult to imagine, had another individual ascended to the English throne, that they could have set the nation on a path so distinct from that of their forbearers, or with such lasting and widespread ramifications. In short, it was Henry VIII's particular personality that set him and his reign apart. He was literally and figuratively a larger than life figure, who seemed to be the leading believer in his own innate greatness. Objectively, however, it cannot be denied that Henry was a decisive and powerful leader: "Whether the end is benign or evil, great leaders are those men and women who leave their personal stamp on history." (Schlesinger, 7). From this point-of-view, Henry VIII was the stone that upturned the course of history and set it on another track, purely as a result of his own notions and ambitions: he was a historical catalyst. So the classical understanding of a leader, as someone who is merely the icon for major historical currents, can only very loosely apply to Henry VIII. Essentially, the common understanding of history is one of social determinism, but Henry VIII seems to defy such notions because the directions he took England in during his reign seem almost entirely unique to his character. Was it inevitable that the monarchs of England would eventually abuse their power and, additionally, break from the Catholic Church? Perhaps. Yet, it is undeniable that Henry VIII was the particular instrument that set these events into motion.
Born as the second son to his father, King Henry VII, in 1491, Henry VIII was not in a position to take the English throne. Unfortunately, "Since he was the second son, and not expected to become king, we know little of his childhood until the death of his older brother
Arthur, Prince of Wales." (Eakins 2005). Still, it is known that at the age of ten he attended the wedding of his brother Arthur to Catherine of Aragon in November of 1501. Arthur and his new bride went to live in Wales, but only four months after the wedding Arthur's already failing health did him in (Eakins 2005). This event left both the English and Spanish royal families in a difficult position; the wedding had been arranged as a treaty between the two families, but the death of Arthur threatened to undo any progress that such an alliance could have made. To rectify this difficulty, "A treaty was signed that would allow Catherine to marry the next heir to the throne — Prince Henry." (Eakins 2005). It was also deemed necessary to have a papal dispensation issued to allow Henry to marry the widow of his brother; this was made easier by the fact that Catherine maintained the first marriage had never been consummated. Nevertheless, both the English and Spanish crowns were reluctant to pay their shares of the marriage agreement until after Henry VII died on April 22, 1509.
Henry VII's death was a monumental event because the century-old civil war that had brewed between the York's and the Lancaster's potentially threatened to take hold once again. Only under the rule of a Tudor could England be promised domestic peace; and it would seem that the threat of another civil war was one of the most powerful forces that allowed Henry VII and his son to take such a firm grasp upon the English government. The general populous was just as weary of bloodshed as the nobles had become; so after Henry VII's defeat of King Richard III, those who challenged the English throne were greeted with an ever decreasing amount of support.
Henry VII had sustained the throne through his claim's near absurdity during the War of the Roses: he was neither a York nor a Lancaster. Essentially, "An alliance was forged around an obscure relative of the king's [King Edward IV of York], a provincial Welshman named Henry Tudor, the earl of Richmond." (Schlesinger, 16-17). Since Henry was a Tudor, the weakness of his claim to the throne became its strength: he could generate alliances on both sides of the conflict. However, although Henry VII had eight children, only two sons lived beyond infancy. This meant that the death of Arthur put Henry VIII in the following position: either his reign would secure peace or the war would begin all over again — for many Englishmen this made backing or opposing Henry VIII a very black and white decision. Accordingly, many leading nobles embraced Henry VIII's rise to power whole-heartedly. Thomas More wrote on the day of Henry's crowning, "This day is the end of our slavery, the fount of our liberty; the end of sadness and the beginning of joy." (Randell, 9). So it was believed that Henry VIII's reign would be a much-awaited return to normalcy for all of England.
The contrast between the old, decrepit and reclusive King Henry VII and King Henry VIII was immediately apparent: "He was tall, muscular, graceful, and red-cheeked, with soft, delicate almost girlish features, and a natural crown of red-gold hair." (Schlesinger, 29). As a young man and king, Henry's appetite for banquets, hunting, music and tournaments was almost insatiable. He even entered a knightly tournament in disguise, and organized elaborate costume balls. In short, we lived and spent lavishly; this was much to the liking of the people, who generally believed that a rich and powerful man should live in such a way. So in this respect, Henry VIII was also different from his father; although Henry VII had been respected and even feared, he was not loved by his subjects as his son immediately was. Nevertheless, those closest to him recognized the dangers associated with having a king so ready to use his powers extravagantly to satisfy his immediate desires. When a close friend marveled at the intimacy King Henry afforded Thomas More, More responded portentously, "If my head could win him a castle in France, it should not fail to go." (Schlesinger, 32).
Henry's early fascination with athletics and warfare soon took shape in England's inclusion in the Holy League; this was an alliance between Ferdinand of Spain, the English, and the Holy Roman Emperor Maximilian against King Louis XII of France for attempting to depose the Pope. Henry was eager to finally put his metal to the test and was said to have ridden day and night in full armor and even light cannons in person during the battles he led in France. However, the campaign in France initiated Henry's tensions with Spain. Although Ferdinand had agreed to join Henry's war with the French, he secretly made alliances with Maximilian in an attempt to limit English influence. As a result, Henry began to question the value of his marriage to Catherine. To make matters worse, while Henry was abroad Catherine miscarried due to overexerting herself.
Ultimately, the balance of power began to return to normal once Henry returned to England. Catherine had led the defeat of the rebelling Scots, and was greeted by Henry with open arms; soon she was pregnant again. Yet by the autumn of 1513 two unacceptable facts became known to Henry: "Not only were Maximilian and Ferdinand bribed by the French to disown their treaty obligations to England, but the fact that the royal finances could not support a repetition of the campaign of 1513 was finally accepted by the young warrior." (Randell, 33). This dual realization, coupled with the influence of his advisor Thomas Wolsey, brought about the sudden realignment of Henry's alliances away from the Spanish and towards the French. Consequently, Catherine was put in a more precarious position: she needed to supply Henry with a male heir or else she ran the risk of losing her importance to the king and having their marriage annulled.
Yet for a time, antagonisms between the English and Spanish waned when Louis XII died and a new French king was crowned: King Francis I. Largely, this was because Henry and Wolsey recognized that any alliance with the French was likely to be an only temporary lull in the ongoing conflict between the two nations (MacCulloch, 165). His marriage to Catherine was also strengthened by the birth of a healthy girl, Mary in 1516. Ferdinand of Spain died in 1516 as well and his Nephew Charles V took the throne. Emperor Maximilian's subsequent death in 1519 threatened to upset the balance of power in Europe, again, until the Pope chose Charles as the next Holy Roman Emperor over Henry and Francis. For a time, England held the key to peace in Europe financially, as both Charles and Francis vied for Henry's favor. This was a result of Wolsey's agreement with the Papacy know as the Treaty of London. However, England's power did not last, and Henry was forced to ally with Charles in 1521; this led to a quick defeat of Francis' French forces.
Broadly, Henry's early years on the throne were dominated by the delicate balances that were demanded to maintain England's position in the European power struggle. This would change in the years that would follow Francis' defeat of France. Henry's focus upon domestic issues became fixed upon the difficulties of succession — just as his father's had been. But unlike Henry VII, Henry VIII had ongoing difficultly seeding a male heir. Although it was not unheard of in Europe to place a Queen upon the throne, Henry and his advisors believed that stability could only be ensured if a King took power upon Henry's death. The trouble was complicated by Henry's repeated infidelities, which resulted in a male bastard: Henry Fitzroy. If Henry VIII were to suddenly die, theoretically, civil war could erupt all over again; doubtlessly some royals would back his daughter, Mary, others might back his illegitimate son, and still others might back a Yorkist noble relative of Edward IV. The situation was such that Henry demanded a male heir, to ensure his legacy, and virtually nothing would stand in his way.
Henry's dilemma regarding ascendancy came to be known as "the King's Great Matter." (Schlesinger, 55). Additionally, Catherine began to lose favor with the king for her condemnation of Wolsey's pro-French policies. Foremost among these was the eventual Anglo-French treaty of 1527, which arranged that Princess Mary be wed to the Duke of Orleans — Francis' son. Although this had clear ramifications with international politics, it also meant that Mary could not ascend to the English throne, or even worse, Francis' son could make a claim to the throne himself. This turn of events would leave Henry Fitzroy as the only identifiable heir to Henry VIII, and he would be plagued with internal dangers.
For Henry, who was a devout catholic, his inability to produce a male heir with Catherine represented a sign from God that He was displeased with the marriage between them — after all, she was his brother's widow (Bagley, 57-8). Many historians have agreed that this is part of the reason why Henry began to pursue the sister of Mary Boleyn, Anne, and consider her seriously for marriage (Bagley, 59). Although undeniably pressed by his drive to produce an heir, it is also clear that Henry was deeply infatuated with Anne who, possibly, denied his sexual advances under the condition that they wed.
So, Henry had Cardinal Wolsey attempt to inquire as to the legitimacy of his marriage to Catherine; he also sent William Knight to Rome to attempt to grant Henry a dispensation allowing him to marry any woman he wished. This ploy failed because the Pope was virtually held prisoner by Charles V of Spain, who sought to undermine Henry's power in Europe (Bagley, 63). Almost comically, this battle for power was played out along the lines of the alliance that the marriage of Catherine and Henry was supposed to ensure: "Both Catherine and Henry sought allies. Catherine sent Francisco Felipez to Spain to beg her nephew, Charles, require the Pope both to forbid any decision against her, and revoke Wolsey's legatine powers." (Bagley, 63). Henry became angered with Wolsey's inability to convince the Pope, so he stripped him of his titles and powers — just as the queen wanted — and put Thomas More in his place as Lord Chancellor and Thomas Cranmer as Archbishop of Canterbury. Subsequently, in 1533, Cranmer, without the Pope's consent, declared the king's marriage to Catherine annulled and married Henry to Anne.
The newly appointed More recognized the king's right to make Anne queen, but opposed the marriage itself on religious grounds. So, "On July 1 [1535] More is tried for treason, found guilty, and sentenced to be hanged, cut down while still living, his bowels pulled from his body and burned in his sight, his genitals cut off, his head as well, and his body to be quartered and put on view to the public." (Thornton, lxiii). However, prior to the declared date of execution, fearing a possible riot from More's compatriots, Henry forestalled his subsequent torture, and limited his punishment to a mere beheading. Many beheadings would follow.
Parliament's Act of Succession in 1534 officially recognized Henry's new marriage and solidified England's break from Catholicism by making Henry the Head of the Church of England. Yet, Henry quickly became dissatisfied with his new bride, and sought the attentions of another lady of his court — Jane Seymour. Since Anne failed to produce a son, she was accused of witchcraft, adultery, and incest. She was beheaded in 1536 and Henry married Seymour only days later. Seymour gave birth to a son, Edward, but died two weeks later.
Although blessed with a son, Edward was a sickly boy, and Henry wanted other male children to strengthen his line. So next he married Anne, the sister of the Protestant Duke of Cleves, who was seen as an important ally in case of a Roman Catholic attack on England. She dissatisfied him physically so he had the marriage annulled in 1540. He married again in 1541 only to accuse his wife, Catherine Howard, of adultery; she was executed a year later. His final wife, Catherine Parr, wed Henry in 1543, never gave him a son either, but apparently displeased him less than the others. So finally, upon Henry's death he was forced to overturn the Act of Succession that made Edward illegitimate so that he could take the crown.
In Henry's later years he definitively lost the vigor and allure of his youth; he became fat, bald, and extraordinarily lazy. He suffered a leg wound in 1537 from which he never fully recovered, and died on January 28th, 1547. His legacy was definitively not what he would have imagined. He had reorganized the balance of power in Europe, but with France and Spain at the fore; yet, he had managed to solidify English control in Scotland and Wales. Also, he had permanently and methodically dismantled the Catholic Church in England on a personal whim, but remained a Catholic to the very end. And ultimately, although spending the second half of his reign searching for a suitable heir, his son died only six years after becoming king, and the supremacy of the Tudors ended shortly thereafter. Obviously, Henry VIII's most lasting impact on history a mere side-effect of his own hungers: England became a protestant nation. Furthermore, Henry had set a precedent for English kings by way of extravagance and authority which culminated in James I's claim of divine right and the English Revolution. It is difficult to imagine what the face of Britain or Europe would have been like had, for example, Arthur survived, simply because Henry's leadership was so decisive and so elementally flawed.
Works Cited
Bagley, J.J. Henry VIII and his times. London B.T. Batsford, 1962
Eakins, Lara E. "Henry VIII." Tudor History Group, 2005. Available: http://tudorhistory.org/files/copyright.html.
MacCulloch, David. "Henry VIII and the Reform of the Church." The Reign of Henry VIII. New York: St. Martin's Press, 1995. Pages, 159-180.
Randell, Keith. Henry VIII and the Government of England. New York: Hodder and Stoughton, 2001
Schlesinger, Arthur M. Jr. Henry VIII. New York: Chelsea House, 1988.
---
Are you busy and do not have time to handle your assignment? Are you scared that your paper will not make the grade? Do you have responsibilities that may hinder you from turning in your assignment on time? Are you tired and can barely handle your assignment? Are your grades inconsistent?
Whichever your reason is, it is valid! You can get professional academic help from our service at affordable rates. We have a team of professional academic writers who can handle all your assignments.
Plagiarism free papers
Timely delivery
Any deadline
Skilled, Experienced Native English Writers
Subject-relevant academic writer
Adherence to paper instructions
Ability to tackle bulk assignments
Reasonable prices
24/7 Customer Support
Get superb grades consistently
Online Academic Help With Different Subjects
Literature
Students barely have time to read. We got you! Have your literature essay or book review written without having the hassle of reading the book. You can get your literature paper custom-written for you by our literature specialists.
Finance
Do you struggle with finance? No need to torture yourself if finance is not your cup of tea. You can order your finance paper from our academic writing service and get 100% original work from competent finance experts.
Computer science
Computer science is a tough subject. Fortunately, our computer science experts are up to the match. No need to stress and have sleepless nights. Our academic writers will tackle all your computer science assignments and deliver them on time. Let us handle all your python, java, ruby, JavaScript, php , C+ assignments!
Psychology
While psychology may be an interesting subject, you may lack sufficient time to handle your assignments. Don't despair; by using our academic writing service, you can be assured of perfect grades. Moreover, your grades will be consistent.
Engineering
Engineering is quite a demanding subject. Students face a lot of pressure and barely have enough time to do what they love to do. Our academic writing service got you covered! Our engineering specialists follow the paper instructions and ensure timely delivery of the paper.
Nursing
In the nursing course, you may have difficulties with literature reviews, annotated bibliographies, critical essays, and other assignments. Our nursing assignment writers will offer you professional nursing paper help at low prices.
Sociology
Truth be told, sociology papers can be quite exhausting. Our academic writing service relieves you of fatigue, pressure, and stress. You can relax and have peace of mind as our academic writers handle your sociology assignment.
Business
We take pride in having some of the best business writers in the industry. Our business writers have a lot of experience in the field. They are reliable, and you can be assured of a high-grade paper. They are able to handle business papers of any subject, length, deadline, and difficulty!
Statistics
We boast of having some of the most experienced statistics experts in the industry. Our statistics experts have diverse skills, expertise, and knowledge to handle any kind of assignment. They have access to all kinds of software to get your assignment done.
Law
Writing a law essay may prove to be an insurmountable obstacle, especially when you need to know the peculiarities of the legislative framework. Take advantage of our top-notch law specialists and get superb grades and 100% satisfaction.
What discipline/subjects do you deal in?
We have highlighted some of the most popular subjects we handle above. Those are just a tip of the iceberg. We deal in all academic disciplines since our writers are as diverse. They have been drawn from across all disciplines, and orders are assigned to those writers believed to be the best in the field. In a nutshell, there is no task we cannot handle; all you need to do is place your order with us. As long as your instructions are clear, just trust we shall deliver irrespective of the discipline.
Are your writers competent enough to handle my paper?
Our essay writers are graduates with bachelor's, masters, Ph.D., and doctorate degrees in various subjects. The minimum requirement to be an essay writer with our essay writing service is to have a college degree. All our academic writers have a minimum of two years of academic writing. We have a stringent recruitment process to ensure that we get only the most competent essay writers in the industry. We also ensure that the writers are handsomely compensated for their value. The majority of our writers are native English speakers. As such, the fluency of language and grammar is impeccable.
What if I don't like the paper?
There is a very low likelihood that you won't like the paper.
Reasons being:
When assigning your order, we match the paper's discipline with the writer's field/specialization. Since all our writers are graduates, we match the paper's subject with the field the writer studied. For instance, if it's a nursing paper, only a nursing graduate and writer will handle it. Furthermore, all our writers have academic writing experience and top-notch research skills.
We have a quality assurance that reviews the paper before it gets to you. As such, we ensure that you get a paper that meets the required standard and will most definitely make the grade.
In the event that you don't like your paper:
The writer will revise the paper up to your pleasing. You have unlimited revisions. You simply need to highlight what specifically you don't like about the paper, and the writer will make the amendments. The paper will be revised until you are satisfied. Revisions are free of charge
We will have a different writer write the paper from scratch.
Last resort, if the above does not work, we will refund your money.
Will the professor find out I didn't write the paper myself?
Not at all. All papers are written from scratch. There is no way your tutor or instructor will realize that you did not write the paper yourself. In fact, we recommend using our assignment help services for consistent results.
What if the paper is plagiarized?
We check all papers for plagiarism before we submit them. We use powerful plagiarism checking software such as SafeAssign, LopesWrite, and Turnitin. We also upload the plagiarism report so that you can review it. We understand that plagiarism is academic suicide. We would not take the risk of submitting plagiarized work and jeopardize your academic journey. Furthermore, we do not sell or use prewritten papers, and each paper is written from scratch.
When will I get my paper?
You determine when you get the paper by setting the deadline when placing the order. All papers are delivered within the deadline. We are well aware that we operate in a time-sensitive industry. As such, we have laid out strategies to ensure that the client receives the paper on time and they never miss the deadline. We understand that papers that are submitted late have some points deducted. We do not want you to miss any points due to late submission. We work on beating deadlines by huge margins in order to ensure that you have ample time to review the paper before you submit it.
Will anyone find out that I used your services?
We have a privacy and confidentiality policy that guides our work. We NEVER share any customer information with third parties. Noone will ever know that you used our assignment help services. It's only between you and us. We are bound by our policies to protect the customer's identity and information. All your information, such as your names, phone number, email, order information, and so on, are protected. We have robust security systems that ensure that your data is protected. Hacking our systems is close to impossible, and it has never happened.
How our Assignment  Help Service Works
You fill all the paper instructions in the order form. Make sure you include all the helpful materials so that our academic writers can deliver the perfect paper. It will also help to eliminate unnecessary revisions.
2.      Pay for the order
Proceed to pay for the paper so that it can be assigned to one of our expert academic writers. The paper subject is matched with the writer's area of specialization.
3.      Track the progress
You communicate with the writer and know about the progress of the paper. The client can ask the writer for drafts of the paper. The client can upload extra material and include additional instructions from the lecturer. Receive a paper.
4.      Download the paper
The paper is sent to your email and uploaded to your personal account. You also get a plagiarism report attached to your paper.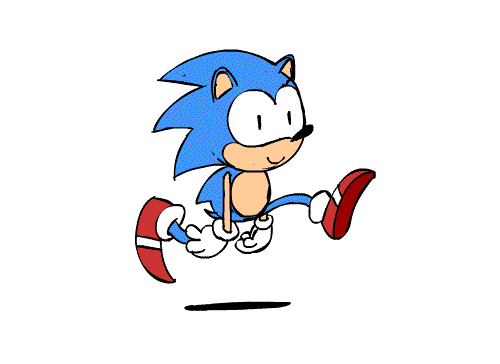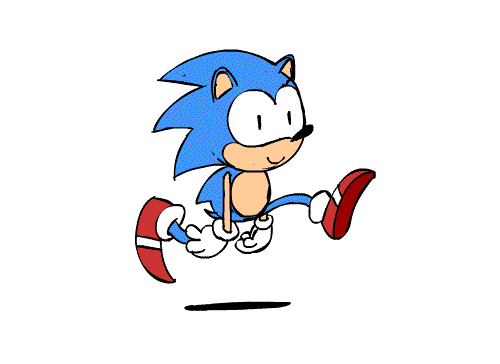 PLACE THIS ORDER OR A SIMILAR ORDER WITH US TODAY AND GET A PERFECT SCORE!!!
---