Management Consultant
Coca-Cola Company is the leading soft drink and beverage company across the globe that has constantly achieved tremendous success and profitability throughout its operations. The company's success and profitability throughout the years can be attributed to effective management strategies of its business operations. This has contributed to a strong reputation that has not only attracted a huge customer base but also resulted in enhanced performance. The success and profitability can also be attributed to diversification of its products and provision of excellent customer service. However, the company has experienced significant challenges in the recent past that has forced its former executive to come out of retirement to become the Chief Executive of the firm. The company's troubles started after the death of Roberto C. Goizueta, its revered Chief Executive Officer, in 1997. The firm's situation since then provides a good scenario for analysis of marketing problems and opportunities as well as product innovation strategies towards improved productivity.
Marketing Problems and Opportunities
One of the most important tasks for marketers and researchers is to identify marketing problems and opportunities before developing marketing strategies and objectives. Gibson (1998) states that marketing and marketing research executives have constantly known that marketing strategies and research commence with a definition of marketing problems and identification of marketing opportunities. This process is crucial towards the success of every project since problem definition is considered as solution definition.
Marketing problems can be defined as issues or factors that hinder the success and profitability of a company in relation to advertising strategies and productivity in the market. These problems are sometimes characterized by sub-problems that play a crucial role in the overall issues facing a business organization. In other words, a marketing problem is a gap between what was supposed to take place and what took place. This includes a gap between the organization's business objectives and accomplishments as well as a gap between the marketing plan and performance. On the other hand, marketing opportunities are gaps between what took place and what could have taken place. For instance, marketing opportunities could be the potential for higher sales, improved margins, higher product quality, and stronger market share.
Coca-Cola's Marketing and Innovation Strategy
Upon rejoining Coca-Cola, the Chief Executive Officer, E. Neville Isdell, embarked on a process to identify marketing problems and opportunities. During this process, Isdell stated that the company's system wasn't broken and there was still an opportunity for growth of the firm and other brands. The identification of marketing problems and opportunities was utilized as the framework for developing marketing and innovation strategy transformation towards positioning the company on the cutting edge of consumer brands. In light of the troubles surrounding the firm, all it took to revamp Coca-Cola's business operations and profitability was to see a different reality for growth (Cravens & Piercy, 2008, p.1).
Coca-Cola designed a marketing and innovation strategy to position itself on the cutting edge of consumer trends in light of the changing consumer trends. Consumer tastes and preferences have changed from sodas to a wide range of sports drinks, energy drinks, non-carbonated products, herbal teas, vitamin-fortified waters, and coffee. Moreover, consumer tastes have shifted as they have become increasingly conscious of health and nutrition. The strategy involved more than simply enhancing sales of Coca-Cola Classic and repackaging current beverages in relatively different flavors. The company has explored new products in different fields as far as beauty and health care in order to meet these changing consumer demands, tastes, and preferences.
Through exploring and expanding into new products, Coca-Cola is effectively positioning itself on the cutting edge of consumer trends. The marketing and innovation strategy for transformation is based on consumers' shift towards healthy and nutritious products rather than sodas. Actually, the accomplishment of this objective would be considered as the greatest aspect of creativity in the organization's history. Given the willingness of consumers to invest in alternative beverages than sodas, Coca-Cola's expansion of product range will help ensure that such products are readily available to consumers.
Coca-Cola's Healthy Beverages
One of the most important aspects of Coca-Cola's marketing and innovation strategy transformation in order to position itself on the cutting edge of consumer trends was the shift towards production of healthy beverages. As previously mentioned, Coca-Cola's product strategy of developing healthy beverages is influenced by the need to meet the changing tastes and preferences of consumers towards alternative beverages. As part of its product strategy of developing healthy beverages, Coca-Cola launched 18 clinical trials to examine the health benefits of various new ingredients for future drinks. The transformation of Coca-Cola's beverages has played a crucial role in transformation of the firm following a turbulent period that was characterized by significant success of its major rivals.
The significance of this strategy of developing healthy beverages is evident in the increased productivity and sales of non-carbonated drinks in some regions such as North America (Stanford, 2013). The increased growth and productivity of these drinks is attributed to the fact that they meet consumer demands for healthy beverages. Moreover, this strategy has enabled the company to deal with increased criticisms that sweetened drinks, particularly sodas, contribute to the country's obesity epidemic and other health risks. In this case, the strategy has been influential in the addition of new ingredients to produce more healthy and nutritious beverages for consumers.
However, the company also experienced some challenges in the development of these beverages in order to meet the ever changing demands of consumers. This vision of transforming beverages and the company is characterized by some challenges related to the production of healthy and nutritious food items and drinks. One of these challenges is excessive governmental requirements since drinks with health claims need governmental approval for production. The second challenge in the establishment of the strategy is gaining support from the huge network of independent bottlers working with the company. This is primarily because the strategy required the independent bottlers to innovate or die.
Mary Minnick's Emphasis on Understanding Reasons People Consume Beverages
Mary Minnick is the head of Coca-Cola's strategy, marketing, and innovation and expressed dissatisfaction with the company's business operations during the turbulent times. In addition to the role Isdell played in revamping Coca-Cola, Mary Minnick also made significant contributions in relation to development of a suitable strategy and innovation. The role of Minnick in revamping the company is attributed to her belief that growth incorporates more than merely enhancing the sales of Coca-Cola Classic and repackaging current products into something relatively different.
As part of her top priority in enhancing Coca-Cola's product development, Minnick's focus was on the development of new initiatives to enhance the firm's competitive advantage. This was coupled by an increased emphasis on understanding why people consumer beverages. Generally, the main goal of Minnick's emphasis on understanding reasons people consume beverages was to develop a creative strategy or approach for exploring new coke products that addressed health care and beauty issues (Carr, 2006). The logic of Mary Minnick's emphasis on this process was towards the development of creative measures for exploring new product items. During this period, Mary Minnick identified that consumers were increasingly shifting towards healthy and alternative beverages other than sodas because of increased consciousness regarding health and nutrition.
Through understanding why people consume beverages, Coca-Cola Company would develop and utilize product development strategies that meet the needs of consumers (Foust, 2008). Therefore, this business organization would first focus on meeting consumer needs before addressing the needs of competition from its major rivals in the market. An understanding of reasons people consume products would help meet their needs, which would in turn provide the breakthrough in the market by influencing consumers' purchase decisions and behaviors.
Underlying Logic of the Non-Carbonated Drinks Strategy
The core of Coca-Cola's product strategy of healthy beverages was the development of non-carbonated drinks strategy. Similar to the other creative approaches embraced by Coca-Cola, the non-carbonated drinks strategy was influenced by the increased shift to alternative products by consumers following their increased consciousness of health and nutrition. Consumers have become more conscious of health and nutrition because of increase in health risks and concerns brought by consumption of fast foods and drinks.
The underlying logic of the non-carbonated drinks strategy was to introduce a new brand of drinks into a market that had become more health conscious. As previously mentioned, carbonated drinks or the conventional soft drinks have been increasingly associated and criticized for increase in obesity cases across the globe. Therefore, the introduction of non-carbonated drinks is vital towards addressing the health and nutrition concerns of consumers who continue to search for alternative beverages. The non-carbonated drinks strategy would therefore act as a means for the company to assure its customers that it is sensitive to the emerging health issues and concerns throughout the world.
In essence, the underlying logic of Coca-Cola's non-carbonated drinks strategy was to deal with the emerging health concerns and issues as well as related ethical concerns. Apart from generating significant health concerns, carbonated risks have also created numerous ethical concerns and issues. These ethical issues are largely attributed to the moral hazard and side effects brought by soft drinks or carbonated drinks. The use of non-carbonated drinks strategy would help Coca-Cola to demonstrate its corporate social responsibility by effective response to consumer needs, tastes, and preferences. Moreover, this strategy would also highlight Coca-Cola as an ethical company that works towards ensuring the safety of consumers rather than simply focusing on generating profits.
Similarities and Differences between Coca-Cola and Pepsi
As evident in the case studies, Coca-Cola and Pepsi had some similarities and differences with regards to their operations and performance in the market. One of the similarities in the performance between Pepsi and Coca-Cola is obtaining significant competitive advantage and market share in the beverage industry across the world. Actually, by the end of the 20th Century, Pepsi and Coca-Cola were regarded as the two largest beverage firms throughout the world ("Coke vs. Pepsi," 1998). Secondly, Pepsi and Coca-Cola have been forced to transform their business strategies and operations in order to respond to the ever changing needs, tastes, and preferences of consumers. The beverages market has been characterized by increased shift towards healthy products since carbonated drinks have generated significant health issues and concerns in the recent past. Pepsi and Coca-Cola have developed new strategies and approaches to their business operations in order to respond to these needs. Third, Pepsi and Coca-Cola's performance have been affected by market factors, particularly the shift to alternative beverages that are more healthy and nutritious. In addition to contributing to transformation of business strategies and operations, the changing consumers' tastes and preferences have had considerable impacts on the firm's operations and performance in the market. These impacts have been widely experienced in the entire beverages industry, especially by the largest market players i.e. Pepsi and Coca-Cola.
Despite these similarities, there are significant differences between the performance of Pepsi and Coca-Cola. One of the major differences is that Coca-Cola experienced significant challenges while Pepsi made significant gains in the beverages industry. While Coca-Cola still boasts of a huge market share in this industry, it faced considerable competition from Pepsi during this turbulent period. The increased competition was characterized by increased profitability of Pepsi whereas Coca-Cola experienced decline in profitability during the same period. Secondly, Pepsi experienced fast increase on the value of its shares as compared to the increase on share value of Coca-Cola. Pepsi's increase of share value can be attributed to diversification of its products line i.e. soft drinks as compared to Coca-Cola. For instance, the share value of Pepsi increased from $45.78 to $63.56 in 2008 whereas the value of Coca-Cola's shares increased from $52.35 to $65.39 during the same period. The diversification process for Pepsi has included production of non-carbonated beverages, which contributed to increased investor confidence unlike Coca-Cola who main production still relied on carbonated drinks.
According to Lin (2012), the other difference between these companies is Coca-Cola's constant domination of Pepsi despite having relatively similar tastes and costs. While Pepsi made significant gains in the market at a time when Coca-Cola was experiencing a turbulent period, Coca-Cola still dominates Pepsi in terms of its overall performance in the beverages industry and market. The fierce competition from Pepsi has had relatively minimal impact on the operations and performance of Coca-Cola due to the latter market dominance.
Recommendations to Pepsi Management
Even though Pepsi made significant gains in terms of performance at a time when Coca-Cola was experiencing troubled times, the management of Pepsi still has a long way to go in terms of providing stiff competition to Coca-Cola and gaining a significant market share. The need for effective business strategies by Pepsi is also attributed to the nature of the industry which requires certain factors for success. Some of these important factors for success in the beverages industry include customer satisfaction, developing strategic agreements, low pricing approaches, and product differentiation (Srivastava & Verma, 2012).
The first recommendation for Pepsi's management is to focus on standardization of soft drink products in order to penetrate the increasingly competitive market. Secondly, Pepsi's management should ensure effective coordination of marketing planning so as to penetrate competitive markets with less difficulty and challenges. Third, the management of the company should focus on creating effective market presence with regards to its major competitors.
In conclusion, these case studies demonstrate the need for business organizations to develop effective business strategies and approaches. Coca-Cola's turbulent period was attributed to the relatively ineffective strategies while Pepsi made significant gains and productivity through effective strategies. Therefore, the key to success and profitability in the beverages industry and market is effective business strategies and operations.
References
Bowens, R.M., Dukes, R. & Kennedy, J. (1998, October 8). Coke vs. Pepsi — A Comparison of Financial Strategies. Retrieved from University of Washington website: http://faculty.washington.edu/rbowen/cases/Coke%20v%20Pepsi_1998_10_08.pdf
Carr, C. (2006, September 3). Insights and Admonishments for Coke's Mary Minnick. Bloomberg Business. Retrieved May 31, 2015, from http://www.bloomberg.com/bw/stories/2006-09-03/insights-and-admonishments-for-cokes-mary-minnick
Cravens, D. & Piercy, N. (2008). Strategic marketing (9th ed.). New York, NY: McGraw-Hill Higher Education.
Foust, D. (2006, August 6). Queen of Pop. Bloomberg Business. Retrieved May 31, 2015, from http://www.bloomberg.com/bw/stories/2006-08-06/queen-of-pop
Gibson, L.D. (1998). Defining Marketing Problems. Retrieved May 31, 2015, from http://www.mktgsensei.com/AMAE/Marketing%20Research/problem_definition_Gibson_MR_1998.pdf
Lin, H. (2012, October 17). Coca-Cola vs. Pepsi: The Economics Behind Coke's Dominance. Retrieved May 31, 2015, from http://economicstudents.com/2012/10/coca-cola-vs.-pepsi-the-economics-behind-cokes-dominance/
Stanford, D. (2013, February 13). Coca-Cola Profit Rises on Healthier Drinks as Volume Trails. Bloomberg Business. Retrieved May 31, 2015, from http://www.bloomberg.com/news/articles/2013-02-12/coca-cola-fourth-quarter-profit-advances-as-north-america-gains
Srivastava, R.M., & Verma, S. (2012). Strategic management: Concepts, skills and practices.
New Delhi, India: BookVistas
---
Are you busy and do not have time to handle your assignment? Are you scared that your paper will not make the grade? Do you have responsibilities that may hinder you from turning in your assignment on time? Are you tired and can barely handle your assignment? Are your grades inconsistent?
Whichever your reason is, it is valid! You can get professional academic help from our service at affordable rates. We have a team of professional academic writers who can handle all your assignments.
Plagiarism free papers
Timely delivery
Any deadline
Skilled, Experienced Native English Writers
Subject-relevant academic writer
Adherence to paper instructions
Ability to tackle bulk assignments
Reasonable prices
24/7 Customer Support
Get superb grades consistently
Online Academic Help With Different Subjects
Literature
Students barely have time to read. We got you! Have your literature essay or book review written without having the hassle of reading the book. You can get your literature paper custom-written for you by our literature specialists.
Finance
Do you struggle with finance? No need to torture yourself if finance is not your cup of tea. You can order your finance paper from our academic writing service and get 100% original work from competent finance experts.
Computer science
Computer science is a tough subject. Fortunately, our computer science experts are up to the match. No need to stress and have sleepless nights. Our academic writers will tackle all your computer science assignments and deliver them on time. Let us handle all your python, java, ruby, JavaScript, php , C+ assignments!
Psychology
While psychology may be an interesting subject, you may lack sufficient time to handle your assignments. Don't despair; by using our academic writing service, you can be assured of perfect grades. Moreover, your grades will be consistent.
Engineering
Engineering is quite a demanding subject. Students face a lot of pressure and barely have enough time to do what they love to do. Our academic writing service got you covered! Our engineering specialists follow the paper instructions and ensure timely delivery of the paper.
Nursing
In the nursing course, you may have difficulties with literature reviews, annotated bibliographies, critical essays, and other assignments. Our nursing assignment writers will offer you professional nursing paper help at low prices.
Sociology
Truth be told, sociology papers can be quite exhausting. Our academic writing service relieves you of fatigue, pressure, and stress. You can relax and have peace of mind as our academic writers handle your sociology assignment.
Business
We take pride in having some of the best business writers in the industry. Our business writers have a lot of experience in the field. They are reliable, and you can be assured of a high-grade paper. They are able to handle business papers of any subject, length, deadline, and difficulty!
Statistics
We boast of having some of the most experienced statistics experts in the industry. Our statistics experts have diverse skills, expertise, and knowledge to handle any kind of assignment. They have access to all kinds of software to get your assignment done.
Law
Writing a law essay may prove to be an insurmountable obstacle, especially when you need to know the peculiarities of the legislative framework. Take advantage of our top-notch law specialists and get superb grades and 100% satisfaction.
What discipline/subjects do you deal in?
We have highlighted some of the most popular subjects we handle above. Those are just a tip of the iceberg. We deal in all academic disciplines since our writers are as diverse. They have been drawn from across all disciplines, and orders are assigned to those writers believed to be the best in the field. In a nutshell, there is no task we cannot handle; all you need to do is place your order with us. As long as your instructions are clear, just trust we shall deliver irrespective of the discipline.
Are your writers competent enough to handle my paper?
Our essay writers are graduates with bachelor's, masters, Ph.D., and doctorate degrees in various subjects. The minimum requirement to be an essay writer with our essay writing service is to have a college degree. All our academic writers have a minimum of two years of academic writing. We have a stringent recruitment process to ensure that we get only the most competent essay writers in the industry. We also ensure that the writers are handsomely compensated for their value. The majority of our writers are native English speakers. As such, the fluency of language and grammar is impeccable.
What if I don't like the paper?
There is a very low likelihood that you won't like the paper.
Reasons being:
When assigning your order, we match the paper's discipline with the writer's field/specialization. Since all our writers are graduates, we match the paper's subject with the field the writer studied. For instance, if it's a nursing paper, only a nursing graduate and writer will handle it. Furthermore, all our writers have academic writing experience and top-notch research skills.
We have a quality assurance that reviews the paper before it gets to you. As such, we ensure that you get a paper that meets the required standard and will most definitely make the grade.
In the event that you don't like your paper:
The writer will revise the paper up to your pleasing. You have unlimited revisions. You simply need to highlight what specifically you don't like about the paper, and the writer will make the amendments. The paper will be revised until you are satisfied. Revisions are free of charge
We will have a different writer write the paper from scratch.
Last resort, if the above does not work, we will refund your money.
Will the professor find out I didn't write the paper myself?
Not at all. All papers are written from scratch. There is no way your tutor or instructor will realize that you did not write the paper yourself. In fact, we recommend using our assignment help services for consistent results.
What if the paper is plagiarized?
We check all papers for plagiarism before we submit them. We use powerful plagiarism checking software such as SafeAssign, LopesWrite, and Turnitin. We also upload the plagiarism report so that you can review it. We understand that plagiarism is academic suicide. We would not take the risk of submitting plagiarized work and jeopardize your academic journey. Furthermore, we do not sell or use prewritten papers, and each paper is written from scratch.
When will I get my paper?
You determine when you get the paper by setting the deadline when placing the order. All papers are delivered within the deadline. We are well aware that we operate in a time-sensitive industry. As such, we have laid out strategies to ensure that the client receives the paper on time and they never miss the deadline. We understand that papers that are submitted late have some points deducted. We do not want you to miss any points due to late submission. We work on beating deadlines by huge margins in order to ensure that you have ample time to review the paper before you submit it.
Will anyone find out that I used your services?
We have a privacy and confidentiality policy that guides our work. We NEVER share any customer information with third parties. Noone will ever know that you used our assignment help services. It's only between you and us. We are bound by our policies to protect the customer's identity and information. All your information, such as your names, phone number, email, order information, and so on, are protected. We have robust security systems that ensure that your data is protected. Hacking our systems is close to impossible, and it has never happened.
How our Assignment  Help Service Works
You fill all the paper instructions in the order form. Make sure you include all the helpful materials so that our academic writers can deliver the perfect paper. It will also help to eliminate unnecessary revisions.
2.      Pay for the order
Proceed to pay for the paper so that it can be assigned to one of our expert academic writers. The paper subject is matched with the writer's area of specialization.
3.      Track the progress
You communicate with the writer and know about the progress of the paper. The client can ask the writer for drafts of the paper. The client can upload extra material and include additional instructions from the lecturer. Receive a paper.
4.      Download the paper
The paper is sent to your email and uploaded to your personal account. You also get a plagiarism report attached to your paper.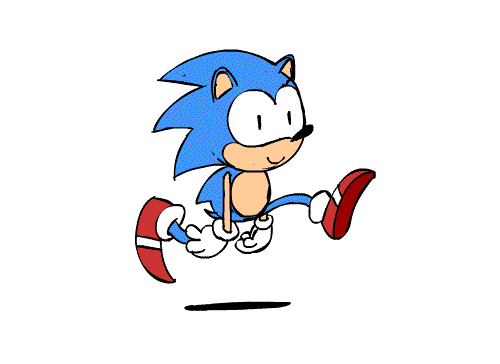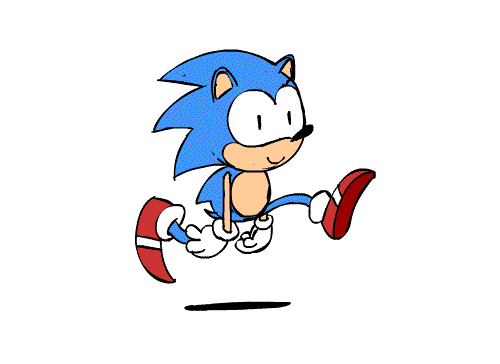 PLACE THIS ORDER OR A SIMILAR ORDER WITH US TODAY AND GET A PERFECT SCORE!!!
---