U.S. Infrastructure Is in Jeopardy and Consequently So Are We
The federal highway trust fund is the fiscal foundation of the highway system in the United States. Without adequate funding, highway construction stalls and road construction workers are out of work. Congress has dallied with the economic future of America for years as it refused to pass a multiyear transportation bill. The reason for this is likely to be readily apparent to most people: the conservative Congress does not want to increase taxes, even to fund repairs and new roads to meet the infrastructure needs of the country.
A recent study from the White House reports that more than two-thirds of the nation's roadways need to be repaired and that the continued dilapidation results in higher eventual costs that run into the billions of dollars (Runningen, 2014). The 27-page report released mid-July 2014 by the Council of Economic Advisers and National Economic Council was published in part as the President made his bid to Congress to replenish the Highway Trust Fund that was nearing insolvency (Runningen, 2014). A key message of the report was the inadvertent economic costs of allowing such a poor condition in America's infrastructure (Runningen, 2014). Economic growth is severely impacted by crumbling roads and bridges, which are in such disrepair, they have become dangerous. The situation was cogently summarized in the report: "A well-performing transportation network keeps jobs in America, allows businesses to expand, and lowers prices on household good to American families" (Runningen, 2014). Experts call for a long-term resolution and argue that an estimated $4.6 trillion is needed to repair the nation's roads and bridges. In terms of international status for transportation and infrastructure funding, the United States has dropped from a position of 7th, which it held in the past decade, to a position as 18th. The current status of American infrastructure is so poor that 65% of U.S. roads are rated as "less than good condition" and one in four U.S. bridges "require significant repair or cannot handle today's traffic" (Runningen, 2014). Simply building more rails, roads, and ports does not solve the challenges of repairing and upgrading national infrastructure and transportation. Even when funding is available and adequately allocated, implementing national infrastructure and transportation projects is some of the most complex policy in which government at all levels engages.
This discussion addresses the relationship between funding and the condition of infrastructure and transportation in the United States, and offers a brief explanation of how the congressional budgetary, program authorization, and appropriations processes occur. The transportation authorization bill is a pivotal topic in the discussion, particularly for the way it illustrates the partisan tension that is driving the highway construction crisis. The most recent tragic railroad accident that occurred in Philadelphia on May 12, 2015, when Northeast Regional Train No. 188 careened off the tracks at 106 miles per hour, illustrates these relationships, as well as serving as a point of discussion about the substantive decay of infrastructure and transportation that locates America in twelfth position, as articulated at the last global summit. A closer look at the impact of crumbling infrastructure and transportation on cities underscores the significance of the transportation authorization bill, Moving Ahead for Progress in the 21st Century. The discussion considers the new threat of oil tank cars that are significantly vulnerable to fires and explosions. The paper concludes with an extended consideration of the impact that inadequate funding has on regulatory oversight of maintenance and safety inspections.
Funding Issues for U.S. Transportation
On May 12, 2015, an Amtrak training traveling many miles per hour over the approved speed for the section rail on which it was traversing went off the tracks, causing a multicar train car crash that left eight passengers dead and scores more seriously injured. The engineer driving the train survived, and at the time of this writing, the problems that contributed to the crash — and the engineer's role in the crash, if any — have not been disclosed by the investigation, which is still active but paced conservatively out of consideration for the shaken trainman and passengers. Hours after the crash, a Congressional Appropriations Committee voted to cut the Amtrak budget. The puzzling logic behind this decision was not made any clearer by the top House Appropriations Democrat Nita Lowey of New York, who asserted that, "While we don't know the cause of this accident, we do know that starving rail of funding will not enable safer train travel" (Caygle, 2015).
Congressional budgeting and appropriations. When discussing the Congressional budget and appropriations activities, it is important to understand how the two fiscal phases work in concert and the challenges they present to legislators eager to make progress. Budgetary processes that include the President's annual budget proposal, congressional budget resolutions, and the 302(b) allocation precede appropriations bills. Article I, section 9, clause 7 of the U.S. Constitution states that, "No money shall be drawn from the Treasury, but in Consequence of Appropriations made by Law." Through this constitutional authority, Congress is granted the power to make appropriations and the President has the power to veto appropriations bills.
Appropriations bills both set aside money for and give money to specific departments, agencies, and programs of the federal government. These allocations ensure that money is available for activities, equipment, operations, and personnel. Each year, appropriations bills are passed to cover spending for one fiscal year, an accounting period that begins each October 1 and ends on September 30 of the following year. Moreover, some programs are authorized, but that doesn't mean they are funded. For instance, Congress did reauthorize Amtrak this year, but the Appropriations Committee actually took money away from the appropriations bill that would ensure enforcement of the protections that were named in the reauthorization.
The United States House Appropriations Subcommittee on the Legislative Branch has jurisdiction over the Legislative Branch Appropriations Act, 2015. This 2015 bill covers appropriations for the United States Congress and related agencies. Appropriations bills are considered simultaneously with the House Committee on Appropriations reports in May and the Senate Committee on Appropriations reports in June. Differences that the House and the Senate have on the appropriations bills need to be resolved in the fall of the year. The Legislative Branch Appropriations Act, 2015 is a typical appropriations bill.
The importance of appropriations bills is apparent from the Congressional sessions in 2013, when Congress failed to pass 12 appropriations bills for fiscal year 2014 before the October 1, 2013 start date of the new federal fiscal year. The congressional impasses resulted in the 2013 16-day shutdown of the United States federal government. In order to bring the shutdown to an end and suspend the debt limit until February 17, Congress passed the Continuing Appropriations Act of 2014, which President Obama signed after shortly after midnight on October 17, 2013. Once burned, as the saying goes, Hal Rogers, Chairman of the House Committee on Appropriations, has a goal of passing all 12 of the regular appropriations bills of 2015 before the Congressional recess in August.
Of the 12 regular appropriations bills for 2015, the bill that covers transportation and infrastructure is the Transportation, Housing and Urban Development, and Related Agencies Appropriations Act, 2015, which covers the agencies of the Department of Transportation and the Department of Housing and Urban Development. The relevant house bill (H.R. 4745; 113th Congress) is for $52 billion, with $17 billion going to the United States Department of Transportation and $40.3 billion going to the United States Department of Housing and Urban Development. The bill appropriates $1.8 billion less than what was spent in fiscal year 2014. The "Minibus" amendment to H.R. 4660 is for $120 billion.
Is the Canary Still Alive?
Railroad safety is like the canary in a cage that miners used to signal dangerous levels of hazardous gases or a lack of oxygen in the mineshafts. The trouble with that archaic system was that by the time the canary died, the miners were likely to die, too. Those who would like to buy time — and not spend money — to take preventative and proactive action to address the crumbling U.S. infrastructure have apparently decided to use American railroads as the canary in the cage. Except that, they the debate — they insist — can't be about whether the mines are safe due to structural aging or whether there has been adequate spending for repairs; it needs to be about whether human error (acts committed by miners or their supervisors) caused them to enter mines that collapsed on them, and which provided coincidental evidence of, well, crumbling and tumble down.
Trains and vehicles don't share the road, but they do share the intersections that have railroad crossings (Buettner & Fitzsimmons, 2015). Tens of thousands of railroad crossings in America are grade crossings, a label that indicates that vehicles will cross the tracks at the level of the rails on which the train travels (Buettner & Fitzsimmons, 2015). Sometimes, these grade crossings have gates that lower and lights that blink a warning; other times, no such system is in place and drivers are on their own to determine when it is safe to cross the tracks to get to the other side (Buettner & Fitzsimmons, 2015). Even when railroad crossings are gated, vehicular safety is not guaranteed (Buettner & Fitzsimmons, 2015).
On February 3, 2015, six people — five of whom were passengers on the train — were killed when an S.U.V. got stuck on the tracks at a railroad crossing in Valhalla, New York (Buettner & Fitzsimmons, 2015). The train engineer applied the brake as soon as he saw the vehicle that was partly blocking the tracks, and the train slowed form 58 miles per hour to 49 M.P.H. In the four seconds before the train struck the vehicle (Buettner & Fitzsimmons, 2015). A dozen large pieces of the third electric tail were somehow yanked from the bed of the railroad track during the crash and pierced the train (Buettner & Fitzsimmons, 2015).
According to accident prediction value, a metric developed by the Federal Railroad Administration, a grade crossing in Elmwood Park, Bergen County, New Jersey, is one of the most dangerous in the nation (Buettner & Fitzsimmons, 2015). One day, former police chief of Elmwood, Don Ingrasselino, was riding a bus with his son and classmates during a field trip when the gates of a railroad crossing on the outskirts of town lowered onto the bus, effectively trapping it on the tracks while a train raced toward them (Buettner & Fitzsimmons, 2015). The fathers on the bus tied to push the gate rails off the bus all the while shouting at the bus driver to move the bus (Buettner & Fitzsimmons, 2015).
While Mr. Ingrasselino helped to avert a tragedy that day, in his official capacity as a police officer and a police chief, he responded to a number of tragic accidents at that very crossing where the New Jersey Transit tracks are intersected at a sharp angle by Midland Avenue (Buettner & Fitzsimmons, 2015). Since 1975, that grade crossing has been the site of 29 accidents, and two people have been killed and six people have been injured, giving it the eighth highest ranking of grade crossings in the nation that are likely to be the site of a crash (Buettner & Fitzsimmons, 2015). Close to 130,000 public crossings are scattered across the country; of these, 112 have accident prediction values that rank as high as four grade crossings in New Jersey and six grade crossings in Long Island (Buettner & Fitzsimmons, 2015). A freight railroad crossing in Ashdown, Arkansas has the highest accident prediction value in the nation; it has neither gates nor warning lights and has been the site of 19 accidents since 1975 (Buettner & Fitzsimmons, 2015).
A number of variables make these sites with the high accident prediction values as dangerous as they are (Buettner & Fitzsimmons, 2015). Many of these grade crossings are in densely populated area where trains can travel at 80 miles per hour (Buettner & Fitzsimmons, 2015). Regulations covering freight trains require them to travel at much slower speeds, often as slow as just 10 m.p.h. (Buettner & Fitzsimmons,. 2015) Also, the number of commuter trains traveling on stretches of commuter rail lines each day are comparable to the number of freight trains on other rail lines over the period of a month (Buettner & Fitzsimmons, 2015). Congestion is only one of the factors that contribute to accident rates. A number of the grade crossings with high accident prediction values are configured with roads and tracks meeting at sharp angles and traffic signals that are nearby, which can create situations in which motorists get stuck on the tracks (Buettner & Fitzsimmons, 2015).
Because of traffic flow issues and other local concerns, grade level railroad crossings can't just be eliminated (Buettner & Fitzsimmons, 2015). The cost of constructing a bridge over or a tunnel under a railroad crossing can run close to $40 million (Buettner & Fitzsimmons, 2015). This means that construction of this type takes place on the heels of tragic accidents, and the projects can take some time to accomplish since the cooperation and fiscal support of federal, state, and local agencies is needed (Buettner & Fitzsimmons, 2015). For example, in 1982, a train struck a van in Mineola, Long Island, killing nine teenagers. It cost $85 million to build a railroad bridge over the crossing and took 16 years to complete (Buettner & Fitzsimmons, 2015).
Although it may seem an oddity, there are parts of the county where patience — and perhaps, prudence — are not considered virtues (Buettner & Fitzsimmons, 2015). The New York region is one of these areas and the expression "faster than a New York minute" can be aptly applied to those situations where motorcycle riders, bicyclists, and pedestrians decide they don't need to wait for a train and that they have enough time to race across the tracks (Buettner & Fitzsimmons, 2015). No level of installed bells, lights, and safety gates are going to be sufficient to discourage the sort of mindset that justifies risking lives — including one's own — in order not to lose a few minutes waiting safely for a train to go by (Buettner & Fitzsimmons, 2015). Two of the most hazardous grade level crossings are in Brentwood, New York, where federal data shows 16 crashes with trains on Washington Avenue and Fifth Avenue. Eight people have been killed and three have been injured, with a number of the people walking, cycling, or driving around the lowered gates at the crossings (Buettner & Fitzsimmons, 2015).
In 2008, a tragic Metro Link train crash killed 25 people because the engineer was texting on his cell phone, and so missed a notice that there was a train ahead — on the same track as the one the Metro Link train was traveling. Rail Safety Improvement Act of 2008, which included the regulation compelling railroad companies to install the Positive Train Control (PTC) feature that would automatically apply the brakes at the appropriate time when a train goes too fast, and it would prevent crashes from operator error, such as an incapacitated or sleeping engineer or similar other problems.
Congress enacted the Rail Safety Improvement Act of 2008 on the heels of the 2008 Metro Link train crash in Los Angeles. Congress mandated the Positive Train Control (PTC) feature and the law requires the installation by the end of 2015. Positive train control is due to be installed on the rails that run between Philadelphia and Washington, D.C., which unfortunately will be of no solace to the people who were injured or lost loved ones in the 2015 train crash. Nor had the Positive Train Control technology been installed prior to the 2013 train crash that killed 4 and injured hundreds of others. Corporations have been pushing back against the 7-year roll out for positive train control, asking that they not have to complete the installations until 2020. Moreover, the corporations involved in the oil transport business have been lobbying Congress to lower the restrictions on rail transportation of oil tanker cars.
The issue of rail safety in America is particularly challenging because, unlike European countries that operate high-speed trains, all types of trains share the railroad tracks in the United States. In European countries and some Asian countries, high-speed trains run on dedicated tracks, never sharing the rails with freight trains. Furthermore, trains can travel at higher speeds in Europe because the rail systems are vastly superior to railroads in the United States. For the sake of comparison, the journey from Boston to Washington, D.C. takes six and a half hours by the fastest train available, while a trip from Paris to Marseille — that is somewhat further in distance — takes just a bit longer than three hours. The French train travels close to 200 miles per hour, considerably more than the Philadelphia train that ran off the rails as it went into a turn at more than 106 miles per hour, which was twice the speed limit for the section of track upon which it was traveling.
The unhappy union of Congress and infrastructure. The significance of the relation of rail safety to highway safety can be found in the Congressional resistance to adequately considering human safety in its appropriations of funds for transportation and infrastructure in America. The astonishing Congressional decision not to appropriate adequate funds to Amtrak immediately following an Amtrak train crash starkly illuminates the misguided position the conservative Congress insists on taking — regardless of human costs. In their reductionist approach, Congress has pre-empted any official determination of the cause of the 2015 Amtrak train crash, claiming that it is operator error, a condition that additional funding for Amtrak will not address. The appropriations committee apparently chooses a myopic view that does not factor in the possibility of parallel accidents happening with oil tanker cars.
In their allocations deliberations for transportation and infrastructure on May 13, 2015, Congress was, as usual, of two camps. John Boehner spoke for conservative Republicans when he dismissed Democrats' concerns that the underfunding of the rail system was responsible for the derailment accident in Philadelphia (Bennen, 2015, p.1). Telling a reporter during the morning press conference that it was "such a stupid question" the journalist was about to ask, Boehner claimed that the accident has nothing to do with funding since the train was going twice the speed limit (Bennen, 2015, p.1). Republican House Ways and Means Chairman Paul Ryan spoke on Fox News, "dismissing those who want to increase 'the size of government programs,' all in response to an accident he said was 'human error' [and that he hopes] "people won't seize on political opportunities out of tragedies like this" to spend more money (Bennen, 2015, p.1).
Taking a macro view, and temporarily overlooking the tragic train accident in Philadelphia, a broad swath of people — from the President to infrastructure experts to the general public — formal and informal assessment of the American investment in domestic infrastructure leads to just one place: national embarrassment. The days when the United States was the global leader in infrastructure innovation and development are long gone. Indeed, an evident relationship exists between the relative position of domestic to foreign infrastructure, the abysmal condition of U.S. infrastructure, and the Republican platform that public investment in government programs is, de facto, bad economics (Bennen, 2015, p.1). Taking a micro perspective, it is readily apparent that a Positive Train Control System (PTC) would have prevented the Philadelphia train accident by automatically braking to slow the speeding train. Funds must specifically be allocated to improvements such as the PTC for them to become prioritized and located within the present rail system infrastructure, a factor that does indeed make the Philadelphia train crash all about the funding.
A Perfect Storm for Catastrophe
The backstory of Amtrak's downhill trajectory is telling. The automatic speed control system that would have prevented the Philadelphia train wreck in 2015 was very close to being installed. The delay was the result of a perfect storm caused by intentional budget shortfalls, bureaucratic rules, and technical hurdles (Shear & Mouawad, 2015). As far back as 2008, Congress ordered that Positive Train Control (PTC) systems be installed so that a speeding train that was out of control could be automatically slowed down (Shear & Mouawad, 2015). A Positive Train Control system includes hardware and software technology, antennas, locomotive equipment, track equipment, and radio transponders (Shear & Mouawad, 2015). A PTC system alerts operators about dangerous curves, objects on the tracks, and can stop a train automatically. The installation called for the railroads to have access to certain wireless frequencies to make the system function (Shear & Mouawad, 2015). However, lawmakers failed to provide this access and so Amtrak was placed in a position where the railroad had to negotiate airwaves that were privately controlled and also frequently used for mobile broadband (Shear & Mouawad, 2015).
For roughly four years, Amtrak was unable to turn the system on because it was unable to purchase the right to airwaves in the Northeast Corridor (Shear & Mouawad, 2015). The transponders that would have allowed the system to be activated had been installed on the tracks, but they were not operational at the time of the Philadelphia train crash since access to the airwaves had been accomplished (Shear & Mouawad, 2015). Compared to other U.S. railroads, Amtrak was more progressive simply for having installed the transponders and pursuing airwaves access so that the congressionally mandated Positive Train Control systems could be a standard safety feature on their tracks (Shear & Mouawad, 2015). Indeed, Amtrak's application to purchase a wireless spectrum from Skybridge Spectrum Foundation on March 5, 2015, had been approved by the Federal Communications Commission, thereby removing another important obstacle (Shear & Mouawad, 2015). Approval of the application was not the final step in the process of getting the Positive Train Control systems operational, however, as the system still required testing on MHz radios, which Amtrak had planned to complete by the end of the year (Shear & Mouawad, 2015).
Communication about the status of Amtrak's safety system was inadequate as well, as evidenced by the assumption of senior level Amtrak officials who presumed that the PCT braking system had already been installed on the track the Northeast Regional Train No. 188 was traveling (Shear & Mouawad, 2015). In fact, an older automatic braking system was in place — but only on the southbound side of the stretch of track, not on the northbound track that Train 188 was traveling (Shear & Mouawad, 2015). A legacy decision made in 1990 had resulted in the PCT system being installed only on the southbound side of the tracks, however, the system was set to detect the maximum permitted speed of trains traveling both south and north (Shear & Mouawad, 2015). An embedded problem is that trains are allowed to travel at different speed depending on which direction they are traveling, including different decreases in speed as they head into the curve where Train 188 derailed (Shear & Mouawad, 2015).
Train 188 was equipped with another type of safety system that is designed to alert the engineer if the steering panel has not been touched for a certain time (Shear & Mouawad, 2015). The system sounds alarms that should alert a distracted or dozing engineer, and if the steering panel has still not touched by the engineer shortly after the alarms sound, the safety system is designed to stop the train automatically (Shear & Mouawad, 2015). An explanation about why the second safety system did not stop the train has not been forthcoming as of the date of this paper (Shear & Mouawad, 2015).
The tragic irony is that Amtrak has demonstrated a strong commitment to installing safety systems and is further along in the actual process of doing so than other railroads in the nation — particularly freight railroads (Shear & Mouawad, 2015). With all the equipment shortages, lack of available and affordable radio spectrum, and other technological challenges, the installation of all PCT systems will not be completed until the end of 2018 (Shear & Mouawad, 2015). And even at that, it will take another two years for all the system components to be tested to ensure everything works well together.
The federal government has mandated that the safety technology by installed on 60,000 miles of track (Shear & Mouawad, 2015). To date, approximately 8,200 miles have been updated with PTC safety installations (Shear & Mouawad, 2015). Railroad statistics at the close of 2014 showed that only 15% of the locomotives were fully equipped with the PTC systems, while 56% of the track systems had installed PTC safety braking systems (Shear & Mouawad, 2015).
It is important to note that the rules of the Federal Communications Commission (FCC) regarding environmental reviews and preservation reviews prior to any installation of the PTC system's antennas on tribal lands or historic areas resulted in a delay of more than one year (Shear & Mouawad, 2015). However, the FCC countered by saying that Congress had relaxed the environmental and preservation reviews in 2014, and that no new antennas were required in the largely urban Northeast Corridor where Train 188 derailed (Shear & Mouawad, 2015). Moreover, the FCC claims that new procedures have sped up reviews and enable the commission to process and accept applications for close to 1,400 antennas from railroad companies every two weeks (Shear & Mouawad, 2015).
The cost of the PTC system has been estimated by the Federal Railroad Administration at $52,000 per mile of track (Shear & Mouawad, 2015). This puts the total cost of PTC installation at more than $9 billion and $5.2 billion has already been spent (Shear & Mouawad, 2015). A factor that makes PTC systems expensive is that they need to be interoperable, such that the equipment used by different railroads — which may vary considerably across railroads — must be able to communicate seamlessly with the PTC systems (Shear & Mouawad, 2015; Wolfe, et al., 2015). Accordingly, the Federal Railroad Administration sought funding on two separate occasions to finance the technology for Amtrak and other commuter railroads (Shear & Mouawad, 2015). The first request for funding from the Federal Railroad Administration was fro $825 million — Congress ignored it. A second request was made in 2015 for the 2016 budget as part of the Department of Transportation's Grow America budget (Shear & Mouawad, 2015). To date, the situation points to an unfunded mandate: Congress's failure to invest in Amtrak's capital program or to make rail safety a public priority (Rogers, 2015; Shear & Mouawad, 2015).
Crumbling Infrastructure and Conservative Resolve
The crumbling U.S. infrastructure isn't news, but it has been exacerbated by the drop in government spending at all levels — federal, state, and local — in the last five years (Leonhardt, 2015). The end of the stimulus program reduced the expenditures on transportation relative to the U.S. economy overall, such that the current level of spending is only about 1.5% of the total economic activity (Leonhardt, 2015). Notably, spending for infrastructure averaged 1.8% of total economic activity during the period from 1993 to 2008, which happens to be the lowest level of infrastructure spending in 22 years (Leonhardt, 2015). This statistic is available to interested parties today because of calculations by Joe Weisenthal of Business Insider, which were prompted by a bridge collapse near Seattle (Leonhardt, 2015).
For the seven years prior to the Philadelphia train wreck, the railroad industry and Congress have been engaged in a battle of wills about which agency should bear the cost of train technology that would save lives by preventing accidents. But the long-lasting dispute prevented the safeguards to be installed in a timely manner: the Philadelphia train derailment disaster was an outcome of this foot dragging. The railroad companies have not been eager to install the technology, and they have been able to resist the pressure to upgrade for the decades that the apparatus has been available (Wolfe, et al., 2015).
Historically, many congressional Republicans were in favor of legislation that supported infrastructure spending — it was not a partisan issue. Today, however, progressive allocations for infrastructure suffer from the chilling effect of frosty Republican reception to government spending of any type. Unless Congress changes tack, American face not only more disastrous infrastructure-related accidents, but they will also suffer from economic stagnation. Indeed, U.S. economic growth for the first half of 2015 is projected to grow at "an annual rate of well under 1%" (Leonhardt, 2015, p. 1). With interest rates currently low, economists suggest that the time is right for beginning a major investment program in infrastructure would have the following benefits: "reduce long-run deferred maintenance liabilities, raise demand and G.D.P., put construction workers back to work and raise investment," a claim made by Lawrence Summers, president of Harvard and former U.S. Treasury secretary (Leonhardt, 2015, p. 1).
In a manner that has become signature for the 113th Congress, legislators delayed proposing reasonable bills until the country was on the brink of disaster — 112,000 transportation projects and 700,000 jobs were held hostage — and then proposed a stopgap bill that — liberal Democrats say — masks the true costs of the highway projects. After Congress's abysmal behavior, Speaker John A. Boehner called it a "responsible bill" and urged Senate Democrats to move "to pass this bill so we can prevent highway projects from shutting down in a matter of weeks" (Weisman and Baker, 2014, p. 1). Subsequently, President Obama spoke to workers at the Turner-Fairbank Highway Research Center: "Congress shouldn't pat itself on the back for averting disaster for a few months, kicking the can down the road for a few months, careening from crisis to crisis. We should be investing in the future" (Weisman and Baker, 2014, p. 1). It is notable that Congress was having these debates during the peak of the highway construction period, thereby exacerbating size of the gap between what needs to be accomplished in transportation repairs and new construction and what can reasonably be achieved.
In April 2014, President Obama, Senator Bob Corker, Republican of Tennessee, and Senator Christopher S. Murphy, Democrat of Connecticut proposed legislation that would increase the gas tax for transportation programs. President Obama's proposal called for $302 billion to be spent over four years, with the work "financed both by traditional gasoline taxes and elimination of some corporate tax breaks" (Weisman and Baker, 2014, p. 1). The proposal from Senators Corker and Murphy also included an increase in the gas tax, which was largely justified by the increasing efficiency of cars and trucks that have undercut the revenue from gasoline taxes at the very time when the need to repair the nation's infrastructure has become urgent (Weisman and Baker, 2014, p. 1).
National Transportation Safety Board Reveals Hidden Safety Threats
For 120 years, a section of a gas main on the block of Park Avenue in East Harlem was made of eight-inch cast iron (McGeehan, 2015). In 2011, Con Edison replaced that 69-foot section of the main with plastic pipe. An additional smaller section of pipe called a service line connected the new section of plastic pipe to a building at 1642 Park Avenue (McGeehan, 2015). In 2014, three years after the new pipes were laid, the buildings at 1644 and 1646 Park Avenue were leveled by a gas explosion (Santora, 2014). Eight people were killed and many others were injured by the blast (McGeehan, 2015).
Federal investigators use a technique that injects traceable gas into pipes to detect leaks. At the point where the main line was the new plastic pipe and not part of the iron pipe, the investigators found that high concentrations of the gas had escaped into the ground (McGeehan, 2015). The service line had separated from the plastic main. Investigators learned that the foreman in charge of the installation of plastic pipes was not qualified to do the work, had not pneumatically pressure-tested the replacement plastic pipe for leaks once it had been installed, which is a federal regulations safeguard (McGeehan, 2015). However, for pipe lengths under 100 feet, New York State waives that rule, instead permitting shorter pipe connections to be check visually for leaks by using a soap solution (McGeehan, 2015). Indeed, the building at 1644 Park Avenue was inspected on February 28, but no problems were reported. On May 17, 2013, Con Edison officials responded to a report of a gas order at 1644 Park Avenue, and found a small leak in a customer's piping, which they promptly fixed.
The gas leak explosion prompted state regulators to review the qualifications records of Con Edison's pipe fitters; the investigation showed that roughly 70% of the pipe fitters did not hold current qualifications (McGeehan, 2015). All of Con Edison's workers involved in that installation and the maintenance of the company's network of gas mains, serving 1.1 million customers, we retrained (McGeehan, 2015). Following the blast, Con Edison took steps increase the safety of its gas distribution system (McGeehan, 2015). Notably, the company significantly increased the frequency of the gas leak patrols (McGeehan, 2015). The 4,300 miles of gas mains are now surveyed once each month, on the average, instead of annually according to state and federal code regulations (McGeehan, 2015).
If the National Transportation Safety Board has its way, new oil train cars will be built to better withstand high temperatures and pressure from an explosion or a crash (McGeehan, 2015). The large explosions that resulted from the four oil trains that derailed in 2015 made it clear that the tank cars are "significantly vulnerable" to fires (McGeehan, 2015). The oil-by-train business is growing and federal proposals to improve oil train cars are still in being debated in Congress (McGeehan, 2015). The current and traditional tank cars used for the transportation of crude oil are labeled DOT-111 cars, and they have a reputation for rupture during train wrecks (McGeehan, 2015). The rail industry recently adopted a new, different car, called the CPC-1232, but this version of oil tank cars is vulnerable to breaking up and exploding in train crashes as well (McGeehan, 2015). Indeed, of the four train derailments in 2015, a total of 28 CPC-1232 tank cars failed as a direct result of the derailment or because the cars ruptured due to fire or the excessive pressure that was caused by the high heat from the fires. The federal measures, which are not scheduled to take effect until 2017, will likely provide additional protections to the CPC-1232 tank cars. However, the National Transportation Safety Board is not entirely satisfied with the measures and is asking for them to be strengthened, and specifically to add more "robust thermal protections, like a ceramic thermal blanket on the cars…[and] increased capacity of pressure relief values" (McGeehan, 2015, p. 1).
Why Congress Needs to Get Moving on MAP-21…and More
A bipartisan coalition of mayors that includes Democrats Betsy Hodges of Minneapolis and Nan Whaley of Dayton, Ohio, and Republicans Richard J. Berry of Albuquerque and Tomas Regalado of Miami are bringing a full court press to Congress to pass the transportation authorization measure that would increase the current level of funding of $50 billion per year. The mayoral group is concerned that Congress will continue to ignore the needs for increased funding of transportation and infrastructure funding. Perhaps members of Congress inexplicably feel immune to the dangers of letting transportation and infrastructure fall into ruin. Perhaps the train wreck in Philadelphia on May 12, 2015, will give them pause — it was very close to their Washington D.C. workplace and a route that government employees regularly take.
Mayor de Blaseo wrote an opinion in The New York Times expressing his concern about transportation issues in New York City, in which he pointed out that, "subways and buses are overcrowded and often unreliable, and roadways and bridges are in dire need of repair and rehabilitation" (de Blasio & Cornett, 2015). According to de Blasio, all short-term and long-term expansion projects planned in the city depend on federal funding, including the new subway line under Utica Avenue and the next phase of subway development that will connect the Metro-North Avenue in Brooklyn to Pennsylvania Station (de Blasio & Cornett, 2015).
Similarly, Mick Cornett, the Republican mayor of Oklahoma City, asserts that, "bridges are failing, city and state roads are unable to keep up with the region's growth, and the bus system struggles to meet demands" (de Blasio & Cornett, 2015). The Oklahoma State Transportation Commission declared an emergency the week before Cornett wrote his Op-Ed for The New York Times (de Blasio & Cornett, 2015). The reason for the emergency was that the weather and the salt used make roads safer during winter storms had damaged a majority of the piers that hold up an Interstate bridge that receives heavy traffic (de Blasio & Cornett, 2015).
Under the current system of funding transportation and infrastructure, American cities are dependent on the passage of surface transportation authorization laws, which generally occurs in six-year cycles (de Blasio & Cornett, 2015). The federal government sets national funding levels and the transit and highway policies, but since 2009, Congress has hamstrung the progress by funding only a dozen short-term, stopgap measures of durations from a ridiculous one week to two years (de Blasio & Cornett, 2015). The current transportation authorization bill, Moving Ahead for Progress in the 21st Century Act of 2012, or MAP-12, is set to expire. Should this happen, the $50 billion invested annually by the Highway Trust Fund simply won't be there to spend; the fund will run out of money and the critically, urgently needed federal share of funds to cover construction projects on roadways, bridges, and transit in both cities and states across nation will have precipitously come to an end.
It is unconscionable for Congress to continue their "path to business as usual: a short-term extension and lurching from crisis to crisis" (de Blasio & Cornett, 2015, p. 1). The crucial multiyear transportation projects that are needed in the U.S. simply cannot be addressed by this sort of shortsighted thinking that denies the need for long-term certainly in planning, funding, and implementation. As de Blasio and Cornett point out, "working Americans pay the price of federal apathy. Those with little mans have the fewest options; mass transit is often their only way to get around" (de Blasio & Cornett, 2015, p. 1). Mayors and governors are right to be alarmed. In the 102 largest metropolitan regions, more than 200 million trips are taken every day by motorists across deficient bridges. In addition, over the next seven years, the volume of freight that travels the network of roads, bridges, and ports is expected to increase by 24%.
Not only is the current national infrastructure ill equipped to handle the current volume of freight but also it is seriously inadequate to the present and forecast rate of growth. Estimates by the Department of Transportation show that by 2030, keeping highways, bridges, and transit systems in good shape and repair will cost from $84 to $105 billion each year, while improved conditions and improved performance will add an additional $170 billion each year. The United States keeps falling further and further behind European and Asian countries in investments in infrastructure and transportation. China spends roughly 9% of their gross domestic product (G.D.P.) on infrastructure and Europe spends 5%. To bring it down to the scale of global cities, Beijing and London are investing in rail and transit projects on a vast scale.
In New York City, however, as Mayor de Blasio wrote, "more than 160 bridges were built over a century ago, and large portions of our subway's signal system are more than 50 years old. Some subway cars we ride in were built before 1975" (de Blasio & Cornett, 2015, p. 1). These numbers are in stark contrast to the local resources offered by New York City that includes increases in capital projects commitments by 50%. To accomplish any substantive transportation or infrastructure projects in New York City requires a strong federal partner. New York City cannot raise major amounts of revenue for transportation on its own, nor can it even catch speeders by deploying traffic cameras without obtaining permission to do so from the city of Albany.
Oklahoma City is known as one of the most politically conservative cities in the country, yet, in 2009, voters there temporarily increased the sales tax in order to build a $130 million streetcar line and earmarked dollars for other projects. The sales-tax increase will last roughly eight years and will raise $777 million, and it was endorsed by 54% of the voters, a fact that indicates voters are hungry for quality transit projects to be funded and built in their communities. As U.S. mayors and governors know well, it is simply not possible to prepare for future transportation needs or to meet the ever-increasing demands for infrastructure maintenance without the help of the federal government.
Conclusion
The 2015 Department of Transportation budget provides a total of $91 billion in discretionary and mandatory budgetary resources. Importantly, a $302 billion four-year, surface transportation reauthorization proposal will support the much needed infrastructure projects and create construction jobs while improving bridges, roads, railways, and transit systems. The key components of the budget will go a long way toward addressing the infrastructure issues that have jeopardized the U.S. economy. The budget reflects a prioritization system that is called "Fix it First," which emphasizes the maintenance of existing infrastructure in a state of good repair. The Fix it First prioritization system will be facilitated by new federal performance measures. The budget has also provided a TIGER Grant program to help both States and localities with innovative projects that deliver exceptional benefits, such as widening and deepening U.S. ports. Should the money be allocated, a four-year, $10 billion freight program will be implemented to eliminate the bottlenecks that currently exist for freight transportation, and will also improve the efficiency of moving goods in concert with President Obama's National Export initiative. Transit and passenger rail programs are also slotted to receive funding in this budget, beginning with $12.3 billion and increasing to $22.3 billion in 2015. The rail funding would also provide grants for expanding transit capital investment, significantly improving existing and new intercity passenger rail service, and strengthening the economic competitiveness of the U.S. freight rail system.
With the media coverage of substantial oil tanker explosions, five of which occurred just this year, it is important to recognize that the Department of Transportation budget would also provides $14 billion in discretionary funds to air transportation, maritime, rail safety, pipeline safety, and hazardous material transportation activities.
After a difficult Congressional 2014 session, this new 2015 Department of Transportation budget provides $91 billion in discretionary and mandatory funding that is directed at the infrastructure support projects that are crucial for long-term economic growth. A well-functioning transportation system and a safe infrastructure that enables efficient business and trade, will facilitate commerce — both national and international — foster the safe movement of people and goods, support many types of jobs, including those outside of the construction and transportation sectors as businesses are attracted and retained as a result of improved infrastructure.
The relationship between proposed budgets, unfunded authorizations, and realized fiscal allocations has been discussed throughout this paper. A substantial degree of deterioration in U.S. infrastructure and transportation systems has taken place since the conservative Congress took their seats, with the only real respite from the myopic federal branch occurring under President Obama's stimulus package. The American people deserve transportation systems and infrastructure that will enable the country to reclaim its economic stability and leadership in global commerce. For this to be accomplished, the 114th Congress will need to allocate funds as though they believe that investing in America is critical and urgent.
References
Bennen, S. (2015, May 14). Boehner rejects Amtrak question as 'stupid.' The Rachel Maddow Show. MSNBC. Retreived from http://www.msnbc.com/rachel-maddow-show/boehner-rejects-amtrak-question-stupid#break
Buettner, R. And Fitzsimmons, E.G. (2015, February 12). In New York area, points where train and tragedy are likely to intersect. The New York Times. Retrieved from http://www.nytimes.com/2015/02/13/nyregion/at-rail-crossings-in-new-york-area-a-constantly-lurking-danger.html
Caygle, J. (2015, May 13). House panel votes to cut Amtrak budget hours after deadly crash. Politico. Retreived from http://www.politico.com/story/2015/05/amtrak-budget-house-panel-crash-117904.html#ixzz3aGPH9LPR
de Blaseo, B. And Cornett, M. (2015, May 13). Let our cities move. The Opinion Pages. The New York Times. Retrieved from http://www.nytimes.com/2015/02/24/nyregion/metro-north-engineer-tried-to-slow-train-before-crash-with-suv-report-says.html
Everett, B. (2015, May 15). Sen. Pat Toomey changes his tune on train safety. Politico. Retreived from http://www.politico.com/story/2015/05/pat-toomey-train-safety-system-118002.html?ml=tb
Fitzsimmons, E.G. (2015, February 23). Metro-North engineer tried to slow train before crash with S.U.V., report says. The New York Times. Retreived from Leonhardt, D. (2015, May 13). Amtrak crash and America's declining construction spending. The Upshot: Wear and Tear. The New York Times. Retrieved from http://www.nytimes.com/2015/05/14/upshot/amtrak-crash-and-americas-declining-construction-spending.html?rref=upshot&abt=0002&abg=1&_r=1
McGeehan, P. (2015, March 18). Inquiry into deadly East Harlem explosion focuses on Con Ed's plastic pipes. The New York Times. Retrieved from http://www.nytimes.com/2015/03/19/nyregion/inquiry-into-deadly-east-harlem-explosion-focuses-on-con-eds-plastic-pipes.html
Mouawad, J. (2015, April 6). Transportation safety board seeks stiffer standards for oil tank rail cars. The New York Times. Retrieved from http://www.nytimes.com/2015/04/07/business/transportation-safety-board-seeks-stiffer-standards-for-oil-tank-rail-cars.html
Rogers, D. (2015, May 13). GOP cuts to transportation, housing draw fire. Politico. Retreived from http://www.politico.com/story/2015/05/gop-transportation-cuts-housing-cuts-117905.html?ml=ri
Runningen, R. (2014, July 15). Crumbling roadways add costs to U.S. economy, White House says. West Hawaii Today. Retrieved from http://westhawaiitoday.com/news/nation-world-news/crumbling-roadways-add-costs-us-economy-white-house-says
Santora, M. (2014, March 12). At least 3 killed as gas explosion hits East Harlem. The New York Times. Retreived from http://www.nytimes.com/2014/03/13/nyregion/east-harlem-building-collapse.html
Shear, M.D. And Mouawad, J. (2015). Amtrak says shortfalls and rules delayed its safety systems. The New York Times. Retrieved from http://www.nytimes.com/2015/05/15/us/amtrak-says-it-was-just-months-away-from-installing-safety-system.html
Weisman, J. And Baker, P. (2014, July 15). House passes interim fix for highway trust fund. The New York Times. Retrieved from http://www.nytimes.com/2014/07/16/us/politics/house-passes-interim-fix-for-highway-trust-fund.html?_r=2
Wolfe, K.A., Caygle, H., Scholtes, J., and Byers, A. (2015, May 15). Railroads, Congress feuded while life-saving technology lagged. Politico. Retrieved from http://www.politico.com/story/2015/05/train-safety-technology-speed-control-117973.html?ml=ri
---
Are you busy and do not have time to handle your assignment? Are you scared that your paper will not make the grade? Do you have responsibilities that may hinder you from turning in your assignment on time? Are you tired and can barely handle your assignment? Are your grades inconsistent?
Whichever your reason is, it is valid! You can get professional academic help from our service at affordable rates. We have a team of professional academic writers who can handle all your assignments.
Plagiarism free papers
Timely delivery
Any deadline
Skilled, Experienced Native English Writers
Subject-relevant academic writer
Adherence to paper instructions
Ability to tackle bulk assignments
Reasonable prices
24/7 Customer Support
Get superb grades consistently
Online Academic Help With Different Subjects
Literature
Students barely have time to read. We got you! Have your literature essay or book review written without having the hassle of reading the book. You can get your literature paper custom-written for you by our literature specialists.
Finance
Do you struggle with finance? No need to torture yourself if finance is not your cup of tea. You can order your finance paper from our academic writing service and get 100% original work from competent finance experts.
Computer science
Computer science is a tough subject. Fortunately, our computer science experts are up to the match. No need to stress and have sleepless nights. Our academic writers will tackle all your computer science assignments and deliver them on time. Let us handle all your python, java, ruby, JavaScript, php , C+ assignments!
Psychology
While psychology may be an interesting subject, you may lack sufficient time to handle your assignments. Don't despair; by using our academic writing service, you can be assured of perfect grades. Moreover, your grades will be consistent.
Engineering
Engineering is quite a demanding subject. Students face a lot of pressure and barely have enough time to do what they love to do. Our academic writing service got you covered! Our engineering specialists follow the paper instructions and ensure timely delivery of the paper.
Nursing
In the nursing course, you may have difficulties with literature reviews, annotated bibliographies, critical essays, and other assignments. Our nursing assignment writers will offer you professional nursing paper help at low prices.
Sociology
Truth be told, sociology papers can be quite exhausting. Our academic writing service relieves you of fatigue, pressure, and stress. You can relax and have peace of mind as our academic writers handle your sociology assignment.
Business
We take pride in having some of the best business writers in the industry. Our business writers have a lot of experience in the field. They are reliable, and you can be assured of a high-grade paper. They are able to handle business papers of any subject, length, deadline, and difficulty!
Statistics
We boast of having some of the most experienced statistics experts in the industry. Our statistics experts have diverse skills, expertise, and knowledge to handle any kind of assignment. They have access to all kinds of software to get your assignment done.
Law
Writing a law essay may prove to be an insurmountable obstacle, especially when you need to know the peculiarities of the legislative framework. Take advantage of our top-notch law specialists and get superb grades and 100% satisfaction.
What discipline/subjects do you deal in?
We have highlighted some of the most popular subjects we handle above. Those are just a tip of the iceberg. We deal in all academic disciplines since our writers are as diverse. They have been drawn from across all disciplines, and orders are assigned to those writers believed to be the best in the field. In a nutshell, there is no task we cannot handle; all you need to do is place your order with us. As long as your instructions are clear, just trust we shall deliver irrespective of the discipline.
Are your writers competent enough to handle my paper?
Our essay writers are graduates with bachelor's, masters, Ph.D., and doctorate degrees in various subjects. The minimum requirement to be an essay writer with our essay writing service is to have a college degree. All our academic writers have a minimum of two years of academic writing. We have a stringent recruitment process to ensure that we get only the most competent essay writers in the industry. We also ensure that the writers are handsomely compensated for their value. The majority of our writers are native English speakers. As such, the fluency of language and grammar is impeccable.
What if I don't like the paper?
There is a very low likelihood that you won't like the paper.
Reasons being:
When assigning your order, we match the paper's discipline with the writer's field/specialization. Since all our writers are graduates, we match the paper's subject with the field the writer studied. For instance, if it's a nursing paper, only a nursing graduate and writer will handle it. Furthermore, all our writers have academic writing experience and top-notch research skills.
We have a quality assurance that reviews the paper before it gets to you. As such, we ensure that you get a paper that meets the required standard and will most definitely make the grade.
In the event that you don't like your paper:
The writer will revise the paper up to your pleasing. You have unlimited revisions. You simply need to highlight what specifically you don't like about the paper, and the writer will make the amendments. The paper will be revised until you are satisfied. Revisions are free of charge
We will have a different writer write the paper from scratch.
Last resort, if the above does not work, we will refund your money.
Will the professor find out I didn't write the paper myself?
Not at all. All papers are written from scratch. There is no way your tutor or instructor will realize that you did not write the paper yourself. In fact, we recommend using our assignment help services for consistent results.
What if the paper is plagiarized?
We check all papers for plagiarism before we submit them. We use powerful plagiarism checking software such as SafeAssign, LopesWrite, and Turnitin. We also upload the plagiarism report so that you can review it. We understand that plagiarism is academic suicide. We would not take the risk of submitting plagiarized work and jeopardize your academic journey. Furthermore, we do not sell or use prewritten papers, and each paper is written from scratch.
When will I get my paper?
You determine when you get the paper by setting the deadline when placing the order. All papers are delivered within the deadline. We are well aware that we operate in a time-sensitive industry. As such, we have laid out strategies to ensure that the client receives the paper on time and they never miss the deadline. We understand that papers that are submitted late have some points deducted. We do not want you to miss any points due to late submission. We work on beating deadlines by huge margins in order to ensure that you have ample time to review the paper before you submit it.
Will anyone find out that I used your services?
We have a privacy and confidentiality policy that guides our work. We NEVER share any customer information with third parties. Noone will ever know that you used our assignment help services. It's only between you and us. We are bound by our policies to protect the customer's identity and information. All your information, such as your names, phone number, email, order information, and so on, are protected. We have robust security systems that ensure that your data is protected. Hacking our systems is close to impossible, and it has never happened.
How our Assignment  Help Service Works
You fill all the paper instructions in the order form. Make sure you include all the helpful materials so that our academic writers can deliver the perfect paper. It will also help to eliminate unnecessary revisions.
2.      Pay for the order
Proceed to pay for the paper so that it can be assigned to one of our expert academic writers. The paper subject is matched with the writer's area of specialization.
3.      Track the progress
You communicate with the writer and know about the progress of the paper. The client can ask the writer for drafts of the paper. The client can upload extra material and include additional instructions from the lecturer. Receive a paper.
4.      Download the paper
The paper is sent to your email and uploaded to your personal account. You also get a plagiarism report attached to your paper.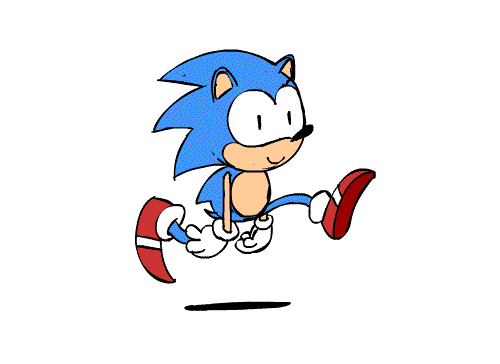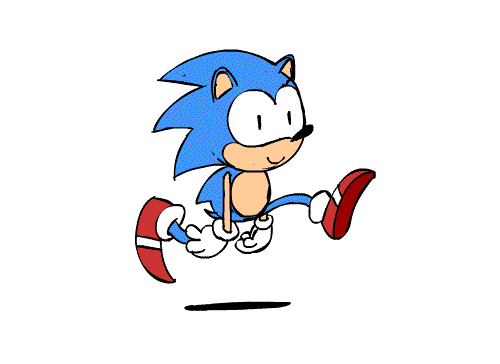 PLACE THIS ORDER OR A SIMILAR ORDER WITH US TODAY AND GET A PERFECT SCORE!!!
---