Health and Illness
Introduction
Fruits and vegetables play an important role in human health, especially in the prevention of diseases. They are full of right nutrients that usually contain a variety of vital minerals and vitamins, which may not be found in other types of food, or they possibly have higher intensities of these nutrients than other food. Therefore a healthy diet is vital for good health and nourishment. It guards someone against numerous chronic non-communicable illnesses that include diabetes, heart diseases, cancer, and stroke. Fruits and vegetables have been associated with high fibre content, vitamins, and other select chemicals to control these diseases.
Daily Food & Beverage Diary
Day: 1-3
Date:
| | | | |
| --- | --- | --- | --- |
| Time | Food/ Beverage (includes water) | Amount | Comments |
| 7.10 am | Blueberry bagel | One piece | Very sweet |
| | Margarine | Two tea tablespoon full | |
| | 100 per cent orange juice | 1 cup | Charming |
| | Black coffee | 1 cup | |
| 10.30 am | Carrot muffins | One medium | |
| | Apple | One medium | |
| | Black coffee | 1 cup | |
| 1.00 pm | Grilled chicken | 250 grams | Taking it while focusing on the work |
| | Green leafy spinach | 250 grams | |
| | Cooked carrots | 125 grams/1/2 cup | |
| | Romaine lettuce | One cup/250 gram | |
| | Bacon bits | Two tea tablespoons full | |
| | Water | 15 ounces | |
| | | | |
| 6.30 pm | Pizzas | Four pieces | Restaurant- feeling hungry |
| | Coca-cola light | 250 ml | |
| | | | |
| | Coffee crumbed cookies | Three pieces | Taking as I watch at home |
Pieces of Fruits and Vegetables to be Consumed Daily
Vegetables and fruits are essential for everyone's daily diet. Nguyen et al. (2016) argued that although servings of fruits and vegetables vary from one country to the other, there is some recommended amount one should consume to prevent various diseases which include; 1 cup(250 grams) of raw vegetable –excluding leafy vegetables, ½ cup(125 grams) cooked vegetables, 100 per cent vegetable juice ½ cup(125ml), and fruits- two medium carrots, five broccoli florets, one large sweet potato, one sizeable fresh pepper, one large tomato, which is equivalent to 2-4 servings of fruits per day for 18-60 years older adult.
Daily Fruits and Vegetables Requirements and Strategies
According to Australian Dietary Guidelines, there is some recommended amount of standard serves of fruit and vegetables, which every person ought to take daily for good health. Making a balanced diet that includes adequate fruit and vegetables, minimizes one's risk of diabetes as well as heart diseases development. As per the Australian guidelines, it's recommended to take one medium orange, banana, two apples and 250 mills of canned fruit that has no addition of sugar (Nour et al. 2017). The vegetables that are recommended include a half glass of boiled green or other variety of vegetable such as broccoli, pumpkins, spinach, and carrots, 125 grams of cooked peas or lentils, half glass of sweet corn, 250 grams of green leafy or uncooked vegetable salads.
It is important to add plenty of fruits and vegetables to the diet for various health benefits, such as losing weight and lowering the calorie intake. Fruit and vegetables are necessary since they have natural vitamins and minerals, which help keep one fit and protect against various diseases. Fruits naturally contain low fat, calories and sodium and they are cholesterol-free hence reduce the risk of heart thrombosis. Whether someone makes food at home or eat away from home, it is good to try sneaking colourful, nutritive and delicious fruits and vegetables into the daily meals, snacks, and also in the breakfast (Thorpe et al. 2016). Some of the strategies that would improve fruit and vegetable intake include adding some fruits and vegetables in every meal. This is ensuring there is a bowl of fruits or vegetables in the refrigerator for snacks, leaving fruits in visible sight as well as taking stock of the number of fruit and vegetable servings you take on average through jotting down for a week.
SECTION B: Fruit and Vegetable Consumption
Fruit and vegetables provide a substantial portion of human nutrition since they are essential sources of fibre in the diet, phytochemicals, and nutrients such as vitamin C, potassium, folic acid. Taking little vegetables and fruit is considered the top risk factors that contribute to attributable mortalities. Consuming vegetables and fruits in daily diet would help prevent common chronic diseases which include diabetes and obesity. Chronic diseases are long-lasting illnesses that are non-communicable and are preventable. Despite being preventable, they are commonly recognized cause of death worldwide and cause a considerable burden to the society with diseases like cancers, obesity, cardiovascular diseases and diabetes. Improving on individual's and societal diet as well as physical activities can help in reducing the risk of such chronic illnesses. Taking various amounts of fruits and vegetables guarantees sufficient ingestion of most micronutrients, dietary fibre, and contains other non-nutrient elements (Ridoutt, Hendrie & Noakes, 2016). Fruit and vegetable intake also helps in displacing food with high saturated fats, salt and sugar. Vegetable and fruits play a vital role in human health and nutrition, mainly as sources of various kinds of vitamins such as vitamin C, dietary fibre, niacin, folic acids, thiamine, pyridoxine, and other minerals (Browne et al. 2019). Consuming non-starchy fruit and vegetable such as green leafy vegetables, apple, and pears can contribute to weight loss, and this reduces the risk of suffering from obesity and high blood pressure.
Research conducted in Australia has revealed that eating of vegetable fruits is associated with a decline incidences chronic diseases that include heart attack, cardiovascular diseases and cancer. Moreover, it also shows that vegetable and fruit consumption has positive effects relative to weight management and preventing obesity. Most of the fruits contain potassium and folic acids that are key to the prevention of cancer and cardiovascular diseases (Chapman et al. 2016). Fruits and vegetables are argued to help in cleansing the body and citrus fruits such as lemon, oranges, and red grapefruits, pineapples and tomatoes are recognized for their beneficial detoxifying properties. Fruits and vegetables are also well recognized as it boosts one body immunity hence reducing the chances of getting infected.
In addition, fruits and vegetables contain folic acid, which is good has it increase red blood cells. This is most important for childbearing women; this reduces the risk of neural tube defects and also the spinal bifida during fetal development. Fruits and vegetables contain dietary fibre which aids by decreasing the amount of cholesterol levels in the blood hence reducing the risks of heart disease. Vitamin C contained in fruits and vegetable help in repairing body tissues and healing wounds. Potassium in fruits and vegetables plays an essential role in maintaining blood pressure hence keeping human health.
Section C: Impact of Social Determinants to Health
There exist various factors that influence individuals' health and are referred to as health determinants. It determines the likelihood of staying healthy or becoming ill. These factors are combined and impact the health of an individual or the entire community. Regardless of whether individuals are healthy or not, it is determined by the social or cultural factors and their surroundings.  Braveman, & Gottlieb (2014) argued that, to a higher degree, social, cultural factors and the environment we live, its state, the income, the relationships with friends and families all have substantial effects on health, while the most commonly considerable aspects like access and use of health care services usually don't have much impact on the health. Braveman & Gottlieb (2014) further reiterated that the social factors of someone's health are referred to as the close association among operational situations and health consequences that dictates our social surrounding.
The social health determinants associated with socioeconomic circumstances help in explaining either the disparities in the average health status of aboriginal and non-aboriginal Australians as well as the significant deviation experienced in the health outcomes within the indigenous inhabitants. They continue to argue that the health outcomes for the people are the outcomes of the intricate interactions between the cultural and social conditions which shape an individual's lives. To be in a safe and affordable house where one can access better education, get healthy foods, public safety, excellent health services and free life-threatening environment. These act as either enablers or obstacles to health and socio-emotional wellbeing. Betancourt et al. (2016) noted that the health wellbeing of Australia's indigenous people is deprived in comparison to the other Australian inhabitants. It exists a vast disparity in Australia among all the statistics conducted. It also improves health, economic, social conditions and even the individual behaviour over time. Aboriginal Australian population have a shorter life expectancy, nearly nine years less for female and ten years less for male and poorer health wellbeing than their non-aboriginal counterparts.
Close to a third and a half of the health disparity between indigenous people and non- indigenous population is attributed by the variances in social determinants of health. It, therefore, means that a considerable amount of work on improving health injustices and disparities does not only depend on the health sector but also on societal factors. To improve the health care system by providing adequate care when individuals are ill is critical. However, it contributes little to prevent these people from being sick in the first instance. The leading causes of diseases and mortalities, which includes cardiovascular disease, cancer and diabetes are originated in the early years of life, continuous and collective cultural and social stressors (Zhan et al. 2017). Aboriginal individuals don't have the same chance to be as healthy as the non-indigenous population in Australia.
According to Marmot (2017), about 70 per cent of the health disparity between Aboriginal and non-Indigenous Australians would be justified by non-communicable chronic illnesses, with the cardiovascular disease becoming the major contributor with 24 per cent, diabetic disease follows with 13 per cent, psychological problems with 9 per cent, and chronic respiratory diseases at 11 per cent. Notably, these social factors impact on food consumption behaviours. Regarding Australian Dietary Summary Guidelines, fruit and vegetable play a vital role in our daily diet because of the number of vitamins and mineral substances they have. The myriad nutritional advantages due to the high concentration of micro-nutrients with low calories and fat content. The indigenous Australian society has gained the wrong social dimension regarding fruit and vegetable cultivation; hence they have limited chances of including them in their daily food diary (Mehr & Campbell, 2019). Such social stressors will, therefore, impact their health wellbeing since their diet lacks the necessary vitamins and mineral that protects the body against non-communicable diseases.
Conclusion
To sum up, a healthy diet and proper nutrition prevent one from health issues and provide the body with the right balance of carbohydrate, vitamin, mineral, and protein. Proper diet has all types of food in the required quantities. Therefore for everyone to live a healthy life, they should be careful of the diet and ensure that it is a balanced diet.
References
Betancourt, J. R., Green, A. R., Carrillo, J. E., & Owusu Ananeh-Firempong, I. I. (2016). Defining cultural competence: a practical framework for addressing racial/ethnic disparities in health and health care. Public health reports.
Braveman, P., & Gottlieb, L. (2014). The social determinants of health: it's time to consider the causes of the causes. Public health reports, 129(1_suppl2), 19-31.
Browne, S., Minozzi, S., Bellisario, C., Sweeney, M. R., & Susta, D. (2019). Effectiveness of interventions aimed at improving dietary behaviours among people at higher risk of or with chronic non-communicable diseases: an overview of systematic reviews. European journal of clinical nutrition, 73(1), 9-23.
Chapman, K., Havill, M., Watson, W. L., Wellard, L., Hughes, C., Bauman, A., & Allman-Farinelli, M. (2016). Time to address continued reduced vegetable intake in Australia for the prevention of chronic disease. Appetite, 107, 295-302.
https://www.eatforhealth.gov.au/sites/default/files/content/The%20Guidelines/n55a_australian_dietary_guidelines_summary_131014_1.pdf
Marmot, M. G. (2017). Dignity, social investment and the Indigenous health gap. Medical Journal of Australia, 207(1), 20-21.
Mehr, S., & Campbell, D. E. (2019). Food protein-induced enterocolitis syndrome: guidelines summary and practice recommendations. Med J Aust, 210, 94-9.
Nguyen, B., Bauman, A., Gale, J., Banks, E., Kritharides, L., & Ding, D. (2016). Fruit and vegetable consumption and all-cause mortality: evidence from a large Australian cohort study. International Journal of Behavioral Nutrition and Physical Activity, 13(1), 9.
Nour, M., Sui, Z., Grech, A., Rangan, A., McGeechan, K., & Allman-Farinelli, M. (2017). The fruit and vegetable intake of young Australian adults: a population perspective. Public health nutrition, 20(14), 2499-2512.
Ridoutt, B., Hendrie, G., & Noakes, M. (2016). Recommended diets in Australia are nutrient-rich and have lower greenhouse gas emissions. Public health nutrition, 19(17), 3245-3245.
Thorpe, M. G., Milte, C. M., Crawford, D., & McNaughton, S. A. (2016). A revised Australian Dietary Guideline Index and its association with vital sociodemographic factors, health behaviours and body mass index in peri-retirement aged adults. Nutrients, 8(3), 160.
Zhan, J., Liu, Y. J., Cai, L. B., Xu, F. R., Xie, T., & He, Q. Q. (2017). Fruit and vegetable consumption and risk of cardiovascular disease: A meta-analysis of prospective cohort studies. Critical reviews in food science and nutrition, 57(8), 1650-1663.
Are you busy and do not have time to handle your assignment? Are you scared that your paper will not make the grade? Do you have responsibilities that may hinder you from turning in your assignment on time? Are you tired and can barely handle your assignment? Are your grades inconsistent?
Whichever your reason may is, it is valid! You can get professional academic help from our service at affordable rates. We have a team of professional academic writers who can handle all your assignments.
Our essay writers are graduates with diplomas, bachelor, masters, Ph.D., and doctorate degrees in various subjects. The minimum requirement to be an essay writer with our essay writing service is to have a college diploma. When assigning your order, we match the paper subject with the area of specialization of the writer.
Plagiarism free papers
Timely delivery
Any deadline
Skilled, Experienced Native English Writers
Subject-relevant academic writer
Adherence to paper instructions
Ability to tackle bulk assignments
Reasonable prices
24/7 Customer Support
Get superb grades consistently
---
Are you busy and do not have time to handle your assignment? Are you scared that your paper will not make the grade? Do you have responsibilities that may hinder you from turning in your assignment on time? Are you tired and can barely handle your assignment? Are your grades inconsistent?
Whichever your reason is, it is valid! You can get professional academic help from our service at affordable rates. We have a team of professional academic writers who can handle all your assignments.
Plagiarism free papers
Timely delivery
Any deadline
Skilled, Experienced Native English Writers
Subject-relevant academic writer
Adherence to paper instructions
Ability to tackle bulk assignments
Reasonable prices
24/7 Customer Support
Get superb grades consistently
Online Academic Help With Different Subjects
Literature
Students barely have time to read. We got you! Have your literature essay or book review written without having the hassle of reading the book. You can get your literature paper custom-written for you by our literature specialists.
Finance
Do you struggle with finance? No need to torture yourself if finance is not your cup of tea. You can order your finance paper from our academic writing service and get 100% original work from competent finance experts.
Computer science
Computer science is a tough subject. Fortunately, our computer science experts are up to the match. No need to stress and have sleepless nights. Our academic writers will tackle all your computer science assignments and deliver them on time. Let us handle all your python, java, ruby, JavaScript, php , C+ assignments!
Psychology
While psychology may be an interesting subject, you may lack sufficient time to handle your assignments. Don't despair; by using our academic writing service, you can be assured of perfect grades. Moreover, your grades will be consistent.
Engineering
Engineering is quite a demanding subject. Students face a lot of pressure and barely have enough time to do what they love to do. Our academic writing service got you covered! Our engineering specialists follow the paper instructions and ensure timely delivery of the paper.
Nursing
In the nursing course, you may have difficulties with literature reviews, annotated bibliographies, critical essays, and other assignments. Our nursing assignment writers will offer you professional nursing paper help at low prices.
Sociology
Truth be told, sociology papers can be quite exhausting. Our academic writing service relieves you of fatigue, pressure, and stress. You can relax and have peace of mind as our academic writers handle your sociology assignment.
Business
We take pride in having some of the best business writers in the industry. Our business writers have a lot of experience in the field. They are reliable, and you can be assured of a high-grade paper. They are able to handle business papers of any subject, length, deadline, and difficulty!
Statistics
We boast of having some of the most experienced statistics experts in the industry. Our statistics experts have diverse skills, expertise, and knowledge to handle any kind of assignment. They have access to all kinds of software to get your assignment done.
Law
Writing a law essay may prove to be an insurmountable obstacle, especially when you need to know the peculiarities of the legislative framework. Take advantage of our top-notch law specialists and get superb grades and 100% satisfaction.
What discipline/subjects do you deal in?
We have highlighted some of the most popular subjects we handle above. Those are just a tip of the iceberg. We deal in all academic disciplines since our writers are as diverse. They have been drawn from across all disciplines, and orders are assigned to those writers believed to be the best in the field. In a nutshell, there is no task we cannot handle; all you need to do is place your order with us. As long as your instructions are clear, just trust we shall deliver irrespective of the discipline.
Are your writers competent enough to handle my paper?
Our essay writers are graduates with bachelor's, masters, Ph.D., and doctorate degrees in various subjects. The minimum requirement to be an essay writer with our essay writing service is to have a college degree. All our academic writers have a minimum of two years of academic writing. We have a stringent recruitment process to ensure that we get only the most competent essay writers in the industry. We also ensure that the writers are handsomely compensated for their value. The majority of our writers are native English speakers. As such, the fluency of language and grammar is impeccable.
What if I don't like the paper?
There is a very low likelihood that you won't like the paper.
Reasons being:
When assigning your order, we match the paper's discipline with the writer's field/specialization. Since all our writers are graduates, we match the paper's subject with the field the writer studied. For instance, if it's a nursing paper, only a nursing graduate and writer will handle it. Furthermore, all our writers have academic writing experience and top-notch research skills.
We have a quality assurance that reviews the paper before it gets to you. As such, we ensure that you get a paper that meets the required standard and will most definitely make the grade.
In the event that you don't like your paper:
The writer will revise the paper up to your pleasing. You have unlimited revisions. You simply need to highlight what specifically you don't like about the paper, and the writer will make the amendments. The paper will be revised until you are satisfied. Revisions are free of charge
We will have a different writer write the paper from scratch.
Last resort, if the above does not work, we will refund your money.
Will the professor find out I didn't write the paper myself?
Not at all. All papers are written from scratch. There is no way your tutor or instructor will realize that you did not write the paper yourself. In fact, we recommend using our assignment help services for consistent results.
What if the paper is plagiarized?
We check all papers for plagiarism before we submit them. We use powerful plagiarism checking software such as SafeAssign, LopesWrite, and Turnitin. We also upload the plagiarism report so that you can review it. We understand that plagiarism is academic suicide. We would not take the risk of submitting plagiarized work and jeopardize your academic journey. Furthermore, we do not sell or use prewritten papers, and each paper is written from scratch.
When will I get my paper?
You determine when you get the paper by setting the deadline when placing the order. All papers are delivered within the deadline. We are well aware that we operate in a time-sensitive industry. As such, we have laid out strategies to ensure that the client receives the paper on time and they never miss the deadline. We understand that papers that are submitted late have some points deducted. We do not want you to miss any points due to late submission. We work on beating deadlines by huge margins in order to ensure that you have ample time to review the paper before you submit it.
Will anyone find out that I used your services?
We have a privacy and confidentiality policy that guides our work. We NEVER share any customer information with third parties. Noone will ever know that you used our assignment help services. It's only between you and us. We are bound by our policies to protect the customer's identity and information. All your information, such as your names, phone number, email, order information, and so on, are protected. We have robust security systems that ensure that your data is protected. Hacking our systems is close to impossible, and it has never happened.
How our Assignment  Help Service Works
You fill all the paper instructions in the order form. Make sure you include all the helpful materials so that our academic writers can deliver the perfect paper. It will also help to eliminate unnecessary revisions.
2.      Pay for the order
Proceed to pay for the paper so that it can be assigned to one of our expert academic writers. The paper subject is matched with the writer's area of specialization.
3.      Track the progress
You communicate with the writer and know about the progress of the paper. The client can ask the writer for drafts of the paper. The client can upload extra material and include additional instructions from the lecturer. Receive a paper.
4.      Download the paper
The paper is sent to your email and uploaded to your personal account. You also get a plagiarism report attached to your paper.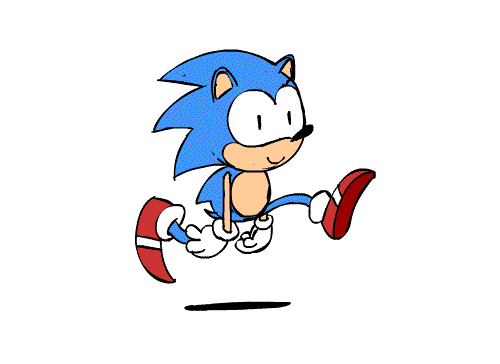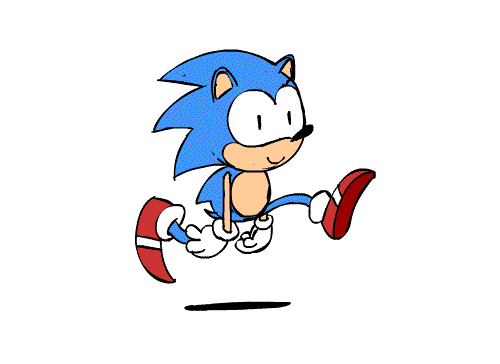 PLACE THIS ORDER OR A SIMILAR ORDER WITH US TODAY AND GET A PERFECT SCORE!!!
---