Government Policies and Solar Power Systems
Government regulations and policies affect renewable power generation a great deal, as is revealed through a brief review of the history of governmental policy in regards to power generation. Federal, state, and local governments support solar power creation, progress and improvement through a broad assortment of strategy and regulatory instruments. As the cost of solar power creation has fallen during administrative incentivization, the regulatory expenses have increased. Some modification is desirable in the permitting procedure for this innovative equipment. The prospect of government fiscal incentivization is reliant on both the financial system and the political state of affairs.
Any explanation of solar power in the current market must begin with an exploration of the traditional generation of electricity. Schmidt lists four reasons why the power plant monopoly was established: 1) economies of scale, 2) fixed capital, 3) peak demand capacity requirements, 4) size/siting limitations (1). Lay people frequently forget that electricity is not storable, so because of its essential nature, it is regulated as a public good that is required to instantly meet peak demand. Because of the illiquid nature of the investment, regulations helped assure supply and demand. Since power plants are more efficient at a larger scale, monopolies are inevitable.
Schmidt also points out that our current system is globally relatively uncommon, consisting as it does of "private ownership that services a profit motive with public control through regulation to mitigate market power and ensure public convenience and necessity by providing desired levels of public goods" (2). Rather than regulation of a government agency, like the department of motor vehicles, the courts have addressed prices and market agencies while state agencies deal with health, safety, and the environment, leading to an uneasy balance between private capital and public benefits (Schmidt).
Due to rising costs, limited expansion of demand, and slowing technological advances in the 1970s, those state agencies had to expand their roles to influence capacity expansion, financing, and policy development, particularly as the public benefit side of the equation gained emphasis (Schmidt). As deregulation favoring competition came into vogue in the 1980s, paradoxically interconnection over larger geographic areas allowed fewer power plants to be built (Schmidt). Since the competitive markets were created in the 1990s, those markets began to dictate prices as energy efficiency came into vogue and multiple electrical sources became available to the consumer (Schmidt).
Government Regulation over Solar Power & Policies adopted by state and local governments to encourage solar deployment
Key to understanding the role of solar power is the 1978 Public Utility Regulatory Powers Act (PURPA), which increased the role of Qualifying Facilities (QFs), which "produce up to 80 mw of electric capacity from & #8230; renewable resources," by requiring public utilities to buy power from QFs (Schmidt). This "market driven policy that ensures a minimum amount of [non-hydroelectric] renewable energy is included in the portfolio of electricity resources of the licensed electricity suppliers serving a state or country" is known as a Renewable Portfolio Standard (Singh and Sood; Palmer and Burtraw). This has been proposed in Congress many times, but is unlikely to pass, perhaps because RPSs have a propensity to support renewable energy generation to the detriment of natural gas utilization (Palmer and Burtraw). As this a politically volatile topic, the § 1251, Title XII of the Energy Policy Act of 2005 (EPAct 2005) actually eliminated this requirement and amended with the vague requirement for a plan "minimize dependence" on a single fuel source and sell electricity generated using "diverse" sources (Energy Policy Act of 2005).
No new renewable portfolio standard (RPS) has been passed at the federal level (DSIRE). Nonetheless, "twenty-nine states and the District of Columbia, the Northern Mariana Islands, and Puerto Rico have established an RPS" and many of those explicitly favor solar power (DSIRE). In addition, six states' RPSs create a renewable energy market because utilities can trade renewable energy credits to comply with the RPS (Palmer and Burtraw). As a result, the utility can a) generate its own renewable energy, b) buy renewable energy and the accompanying credits, or c) simply buy renewable energy credits (Palmer and Burtraw). Two states give credit multipliers for renewable energy generation (Palmer and Burtraw). Similar systems have been implemented abroad (Palmer and Burtraw). As a result, "approximately 60% of all new resources added to the grid by 2019 will come from wind and solar" says the North American Electric Reliability Corporation (NERC) on RenewableEnergyWorld.com (Leone).
Net metering allows small generators (including solar) to get credit from the public utility for producing electricity, even though they may be consumers at a later time (Schmidt). This "purchase" may be at retail cost, or at wholesale cost (Singh and Sood). This is an inexpensive, simply managed technique of persuading customers to use solar power (Singh and Sood). Often, solar power is at its most abundant in peak demand episodes, increasing the system load feature, and thus benefiting utilities (Singh and Sood). While DSIRE says that no federal policy exists on net metering, § 1251, Title XII of EPAct 2005 amends § 111(d) of PURPA to read:
(11) NET METERING. — Each electric utility shall make available upon request net metering service to any electric consumer that the electric utility serves. For purposes of this paragraph, the term 'net metering service' means service to an electric consumer under which electric energy generated by that electric consumer from an eligible on-site generating facility and delivered to the local distribution facilities may be used to offset electric energy provided by the electric utility to the electric consumer during the applicable billing period.
Perhaps DSIRE means that there is no uniform policy. They point out that the 45 explicit state policies vary by type of applicable customer, individual system capacity limit, aggregate system capacity limit, eligible customer types, eligible system types, treatment of net excess generation, and ownership of renewable energy credits (RECs) associated with customer generation (DSIRE).
Another key element of federal policies regarding solar power generation is the interconnection standards. Interconnection refers to the connection between a small power generation system, like a household solar panel system, and the grid (DSIRE). Singh and Sood refer to these as "Electricity Feed-in Laws" or "Advanced Renewable Tariffs (ARTs)" and note that they are a booming strategy instrument for inspiring the speedy progress of renewable energy, like solar panel installations. In this situation, regulation tends to work in favor of the individual, because it specifies the processes through which a customer must go to obtain an interconnection to allow net metering (DSIRE). This puts individuals on an "equal footing" with utilities (Singh and Sood). Lacking guidance, customers often end up going through a complex, arduous, and costly series of negotiations in order to obtain an interconnection.
In response to EPAct 2005, the Federal Energy Regulatory Commission (FERC) has developed policies and procedures for the interconnection of large and small customer-sited systems (including solar) to the grid (FERC), as well as interstate transmission line regulations (Leone). Despite this, there is no uniformly adopted state policy. About 24 states have general customer standards regardless of net metering. Approximately 15 states have standards only for net metering systems. Some states' standards apply only to customers of investor-owned utilities (DSIRE). Other variations include individual system capacity limits, interconnection fees, standard agreement requirements, insurance requirements, external disconnect switch requirements, and area network grid requirements (DSIRE). IEEE 1547: Standard for Interconnecting Distributed Resources with Electric Power Systems, adopted in 2003, handles technical issues and compliance tends to be required by states with comprehensive interconnection standards (DSIRE).
Costs and financial incentives available to implement a residential solar project
One way that governments influence technology development is through incentivizing research and development, public works projects, workforce training, public awareness initiatives, and business development activities (Singh and Sood). There are five general types of incentivization: 1) subsidies and rebates for capital investment; 2) tax relief on capital investments; 3) production tax credits to offset costs; 4) guaranteed loans as financial assistance; and 5) use of economies of scale purchasing power (Singh and Sood). Another method to initiate a shift towards renewable energy generation would be a tax or cap and trade on carbon emissions (Palmer and Burtraw). However, this is a politically volatile topic, and unlikely to be accepted.
One type of REPC is the Renewable Electricity Production Tax Credit (PTC) (DSIRE). The PTC is a tax credit equal to 2.2¢/kWh for wind, geothermal, closed-loop biomass power generation; and 1.1¢/kWh for other eligible power generation technologies (including include marine and hydrokinetic resources, such as wave, tidal, current and ocean thermal) (DSIRE). It applies to electricity sold by the taxpayer to an unrelated person during the taxable year, and is usually applicable only to the first 10 years of operation (DSIRE).
However, taxpayers may opt to take the Business Energy Investment Tax Credit (ITC) instead (DSIRE), which was originally for investment in geothermal and solar generators equal to 10% of the capital cost of the generating facility with no expiration date (Palmer and Burtraw). It now applies to a wide range of generation technologies, including but not limited to solar thermal electric, photovoltaics, wind, and geothermal electric (DSIRE). For solar systems, the credit is "equal to 30% of expenditures, with no maximum credit. Eligible solar energy property includes equipment that uses solar energy to generate electricity…" (DSIRE). For small wind turbines, the credit is "equal to 30% of expenditures, with no maximum credit" (DSIRE). Significantly, this also applies to investments supported by "subsidized energy financing" (DSIRE).
Alternatively, taxpayers could have chosen simply apply for and receive Renewable Energy Grants (REGs) under the 1603 program. These apply to a wide range of generation technologies, including but not limited to solar thermal electric, photovoltaics, wind, and geothermal electric (DSIRE). The grant is equal to "30% of property that is part of a qualified facility, qualified fuel cell property, solar property, or qualified small wind property; and 10% of all other property" (DSIRE). However, "only tax-paying entities are eligible" (DSIRE). Government agencies, non-profits, and coops are not eligible (DSIRE).
These incentives are not limited to the federal level. Roughly twenty states offer tax credits assist in compensating for the cost of buying and putting in solar energy equipment, in an array from 10% to 50% of expenses, with credit limits "ranging from $500 to $35,000 for residential systems and from $25,000 to $60 million for commercial systems" (DSIRE). This tax credit is not automatic, however. Some states require applications and pre-approval, and several states have minimum standards for system warranties, equipment quality, and installer credentials, and installation types (DSIRE).
Future of Solar Power Industry
Solar electricity is still not directly economically competitive with coal and gas power plants (Singh and Sood), and so only about 2% of total electricity generation comes from non-hydroelectric renewable power generation (Palmer and Burtraw). However, because a future need will exist, roughly 17 states have created funds to finance renewable energy programs (DSIRE; Singh and Sood). Singh and Sood refer to these funds as Renewable Energy Trust Funds (RETs), while DSIRE refers to them as public benefits funds (PBFs). These funds are normally financed by a small surcharge imposed on all state utility customers (DSIRE; Singh and Sood), though some are established as compensation for nuclear waste storage, voluntary customer contributions, or utility settlement proceedings (DSIRE). Other uses exist, including energy efficiency and low-income support (DSIRE). Some expire after a certain date, and others have been "raided" by states with low coffers (DSIRE).
Another side of incentivization is direct investment or financial subsidies for renewable energy generating capacity, like home solar systems (Singh and Sood). This is one way to redistribute externalities from fossil-fuel power stations (Singh and Sood). Direct cash incentives include rebates, buy downs, grants, and performance-based incentives (DSIRE). In 30 states, 150 utilities use PBFs/RETs, state funds, and federal funding from the American Recovery and Reinvestment Act of 2009 (ARRA) to fund photovoltaics (PV) and/or solar thermal systems (DSIRE). Another type of direct investment is the feed-in tariff, which requires generators "to buy electricity produced from renewable resources at a fixed price per kilowatt-hour, usually over a long-term, fixed time period," paying for "both electricity and the associated environmental attributes or renewable energy credits (RECs) (DSIRE; Singh and Sood). Currently five states, the Tennessee Valley Authority (TVA), and several municipalities use this type of incentivization (DSIRE).
Other incentivizations include tax deductions for renewable energy production, investments, or consumption, as well as reduced investment loan rates (Singh and Sood). The main federal policy tool in the U.S. is the Renewable Energy Production Credit (REPC) (Palmer and Burtraw). These are always political footballs, prone to being cut in budget battles (Kelly; Wang). In the meantime, REPCs are a relatively expensive method of inducing renewable power generation, giving "1.5cents/kWh [tax credit] for electricity produced from wind and dedicated closed-loop biomass generators" and later extended to include geothermal, solar, and landfill gas power generation (Palmer and Burtraw). In many cases, the "subsidies [are] worth almost as much as the entire $1.6 billion cost of the project[s]" (Lipton and Krauss). The REPCs "largely eliminated the risk to the private investors and almost guaranteed them large profits for years to come" (Lipton and Krauss).
Permits required to implement Solar Projects
Other types of policies affect solar system installations. For example, most states permit "solar easements," which, in the manner of a traditional access easement, secures a solar system owner's right to continued access to sunlight from a neighboring property. Nearly half of all states have passed legislation about solar rights that prohibits private restrictions (e.g., homeowners associations or covenants) from impinging on the ability of the owner to install a solar power system. Of course, local governments may also deal with these issues, including building permits, required structural analyses, inspections, town plans, and so on (Musser).
In fact, to many people, local issues are paramount. Regulatory costs account for $0.50/watt of capacity, according to an industry study mentioned by the New York Times and quoted by the author (Musser). One of the largest solar panel system installation companies in the U.S., Verengo Solar Plus, dedicates more than 10% of his workforce "solely to researching and tailoring permit applications & #8230;[including] two 'permit runners'" whose only job is to hand-deliver permits (Zeller). Studies suggest that analysis "permit standardization could make solar power & #8230; competitive for roughly half of the nation's 128 million homes within just two years" (Zeller). Time investments also loom large, especially for smaller projects (Musser), possibly because of budget cuts in personnel (Zeller). For example, Santa Ana, California, takes "four to six weeks to process permit applications & #8230; [with only] & #8230;one electrical engineer & #8230; for & #8230; any building project" (Zeller). Local requirements vary widely, and are sometimes absurd to the point of nonexistence (Musser and Zeller). Training for building inspectors is non-existent, and could affect safety (Musser).
Government regulations and policies affect renewable power generation a great deal. The federal, state, and local governments encourage solar power generation developments and installation through a wide variety of mechanisms. As the price of solar power generation has come down through government incentivization, the regulatory costs have gone up. Some fine-tuning is needed in the permitting process for this new technology. The future of government financial incentivization is dependent on both the economy and the political situation.
Works Cited
DSIRE. Solar Set-Asides in Renewables Portfolio Standards. 2011. North Carolina State University, under NREL Subcontract No. XEU-0-99515-01. 26 November 2011 .
Energy Policy Act of 2005. No. 119 STAT. 594. Pub. L. 109-58. 5 August 2005.
FERC. "Generator Interconnection." 6 August 2006. Federal Energy Regulatory Commission. 26 November 2011 .
Kelly, Erin. Future of federal solar programs in doubt. 28 June 2011. 2011 26 November .
Leone, Steve. Solar, Wind Projects Could Benefit From New Grid Regulations. 22 July 2011. 26 November 2011 .
Lipton, Eric and Clifford Krauss. "A Gold Rush of Subsidies in Clean Energy Search." The New York Times 12 November 2011: A1.
Musser, George. Are local solar regulations really as bad as people make them out to be? 7 February 2011. 26 November 2011 .
Palmer, Karen and Dallas Burtraw. Renewable Electricity Policies. Discussion Paper. Washington, DC: Resources for the Future, 2005.
Schmidt, Hugh F. "What Regulation May be Appropriate to Support Sustainable Energy Inputs for Electric Generation?" Proceedings of the 42nd Hawaii International Conference on System Sciences. Honolulu, Hawaii: University of Hawai'i at Manoa, 2009. 1-8.
Singh, Randhir and Y.R. Sood. "Policies for Promotion of Renewable Energy Sources for Restructured Power Sector." Third International Conference on Electric Utility Deregulation and Restructuring and Power Technologies (DRPT) . Nanjuing: IEEE, 2008. 1-5.
Wang, Ucilia. Solar Industry Fears Losing Federal Support Amid Profit Decline. 22 September 2011. 26 November 2011 .
Zeller, Tom. "Solar Firms Frustrated by Permits." The New York Times 20 January 2011: B1.
---
Are you busy and do not have time to handle your assignment? Are you scared that your paper will not make the grade? Do you have responsibilities that may hinder you from turning in your assignment on time? Are you tired and can barely handle your assignment? Are your grades inconsistent?
Whichever your reason is, it is valid! You can get professional academic help from our service at affordable rates. We have a team of professional academic writers who can handle all your assignments.
Plagiarism free papers
Timely delivery
Any deadline
Skilled, Experienced Native English Writers
Subject-relevant academic writer
Adherence to paper instructions
Ability to tackle bulk assignments
Reasonable prices
24/7 Customer Support
Get superb grades consistently
Online Academic Help With Different Subjects
Literature
Students barely have time to read. We got you! Have your literature essay or book review written without having the hassle of reading the book. You can get your literature paper custom-written for you by our literature specialists.
Finance
Do you struggle with finance? No need to torture yourself if finance is not your cup of tea. You can order your finance paper from our academic writing service and get 100% original work from competent finance experts.
Computer science
Computer science is a tough subject. Fortunately, our computer science experts are up to the match. No need to stress and have sleepless nights. Our academic writers will tackle all your computer science assignments and deliver them on time. Let us handle all your python, java, ruby, JavaScript, php , C+ assignments!
Psychology
While psychology may be an interesting subject, you may lack sufficient time to handle your assignments. Don't despair; by using our academic writing service, you can be assured of perfect grades. Moreover, your grades will be consistent.
Engineering
Engineering is quite a demanding subject. Students face a lot of pressure and barely have enough time to do what they love to do. Our academic writing service got you covered! Our engineering specialists follow the paper instructions and ensure timely delivery of the paper.
Nursing
In the nursing course, you may have difficulties with literature reviews, annotated bibliographies, critical essays, and other assignments. Our nursing assignment writers will offer you professional nursing paper help at low prices.
Sociology
Truth be told, sociology papers can be quite exhausting. Our academic writing service relieves you of fatigue, pressure, and stress. You can relax and have peace of mind as our academic writers handle your sociology assignment.
Business
We take pride in having some of the best business writers in the industry. Our business writers have a lot of experience in the field. They are reliable, and you can be assured of a high-grade paper. They are able to handle business papers of any subject, length, deadline, and difficulty!
Statistics
We boast of having some of the most experienced statistics experts in the industry. Our statistics experts have diverse skills, expertise, and knowledge to handle any kind of assignment. They have access to all kinds of software to get your assignment done.
Law
Writing a law essay may prove to be an insurmountable obstacle, especially when you need to know the peculiarities of the legislative framework. Take advantage of our top-notch law specialists and get superb grades and 100% satisfaction.
What discipline/subjects do you deal in?
We have highlighted some of the most popular subjects we handle above. Those are just a tip of the iceberg. We deal in all academic disciplines since our writers are as diverse. They have been drawn from across all disciplines, and orders are assigned to those writers believed to be the best in the field. In a nutshell, there is no task we cannot handle; all you need to do is place your order with us. As long as your instructions are clear, just trust we shall deliver irrespective of the discipline.
Are your writers competent enough to handle my paper?
Our essay writers are graduates with bachelor's, masters, Ph.D., and doctorate degrees in various subjects. The minimum requirement to be an essay writer with our essay writing service is to have a college degree. All our academic writers have a minimum of two years of academic writing. We have a stringent recruitment process to ensure that we get only the most competent essay writers in the industry. We also ensure that the writers are handsomely compensated for their value. The majority of our writers are native English speakers. As such, the fluency of language and grammar is impeccable.
What if I don't like the paper?
There is a very low likelihood that you won't like the paper.
Reasons being:
When assigning your order, we match the paper's discipline with the writer's field/specialization. Since all our writers are graduates, we match the paper's subject with the field the writer studied. For instance, if it's a nursing paper, only a nursing graduate and writer will handle it. Furthermore, all our writers have academic writing experience and top-notch research skills.
We have a quality assurance that reviews the paper before it gets to you. As such, we ensure that you get a paper that meets the required standard and will most definitely make the grade.
In the event that you don't like your paper:
The writer will revise the paper up to your pleasing. You have unlimited revisions. You simply need to highlight what specifically you don't like about the paper, and the writer will make the amendments. The paper will be revised until you are satisfied. Revisions are free of charge
We will have a different writer write the paper from scratch.
Last resort, if the above does not work, we will refund your money.
Will the professor find out I didn't write the paper myself?
Not at all. All papers are written from scratch. There is no way your tutor or instructor will realize that you did not write the paper yourself. In fact, we recommend using our assignment help services for consistent results.
What if the paper is plagiarized?
We check all papers for plagiarism before we submit them. We use powerful plagiarism checking software such as SafeAssign, LopesWrite, and Turnitin. We also upload the plagiarism report so that you can review it. We understand that plagiarism is academic suicide. We would not take the risk of submitting plagiarized work and jeopardize your academic journey. Furthermore, we do not sell or use prewritten papers, and each paper is written from scratch.
When will I get my paper?
You determine when you get the paper by setting the deadline when placing the order. All papers are delivered within the deadline. We are well aware that we operate in a time-sensitive industry. As such, we have laid out strategies to ensure that the client receives the paper on time and they never miss the deadline. We understand that papers that are submitted late have some points deducted. We do not want you to miss any points due to late submission. We work on beating deadlines by huge margins in order to ensure that you have ample time to review the paper before you submit it.
Will anyone find out that I used your services?
We have a privacy and confidentiality policy that guides our work. We NEVER share any customer information with third parties. Noone will ever know that you used our assignment help services. It's only between you and us. We are bound by our policies to protect the customer's identity and information. All your information, such as your names, phone number, email, order information, and so on, are protected. We have robust security systems that ensure that your data is protected. Hacking our systems is close to impossible, and it has never happened.
How our Assignment  Help Service Works
You fill all the paper instructions in the order form. Make sure you include all the helpful materials so that our academic writers can deliver the perfect paper. It will also help to eliminate unnecessary revisions.
2.      Pay for the order
Proceed to pay for the paper so that it can be assigned to one of our expert academic writers. The paper subject is matched with the writer's area of specialization.
3.      Track the progress
You communicate with the writer and know about the progress of the paper. The client can ask the writer for drafts of the paper. The client can upload extra material and include additional instructions from the lecturer. Receive a paper.
4.      Download the paper
The paper is sent to your email and uploaded to your personal account. You also get a plagiarism report attached to your paper.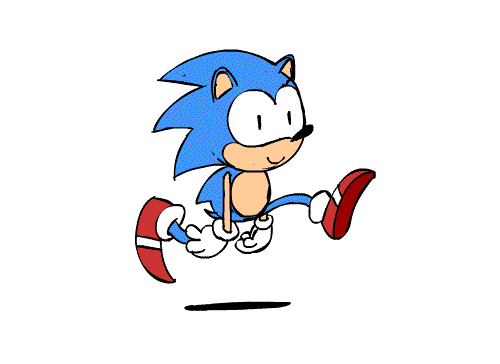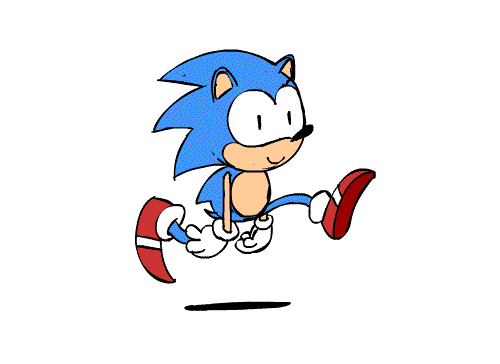 PLACE THIS ORDER OR A SIMILAR ORDER WITH US TODAY AND GET A PERFECT SCORE!!!
---