The Impact of Climate Change on National Human Security in Kenya
Contents
1.6.      Justification of Study. 10
CHAPTER 2: LITERATURE REVIEW… 12
2.2.      History of Climate Change and International Agreements. 12
2.3.      Causes of Climate Change. 13
2.4.      Consequences of Climate Change. 14
2.5.      Climate Change Mitigation. 15
2.6.      Climate Change Adaption. 16
2.8.      Nexus between Climate Change and Human Security. 17
2.9.      Climate Change and Human Security impacts in Kenya. 18
2.10.    Conceptual Framework. 19
CHAPTER 3:  RESEARCH METHODOLOGY.. 21
3.3.      Population and Sample. 22
3.4.      Data collection and Instrumentation. 22
3.7.      Limitations of the Research. 26
CHAPTER 1: INTRODUCTION
1.1.   Background of the Study
Climate change has become a threat to the survival of human civilization. In the current century, climate change has gained socio-economic and political significance leading to a heated and divisive global debate. Scholars now agree that the world is warming up faster than centuries ago. Stocker et al. (2014) highlight the prediction of the Intergovernmental Panel on Climate Change that the sea levels will rise at an average of 6cm per decade within the next century. In the advent of globalization, the world is becoming more interconnected and intertwined meaning the effects of climate change are now complex, inclusive, and far-reaching. Bryne (2017) notes the United States and China account are the largest greenhouse gas emitters in the world while Africa with 14% of the world population accounts for 3.6% of global carbon dioxide emissions. Such facts depict that shortly, the rise in the sea level occasioned by global warming may threaten the livelihoods of millions of people while depriving them of the living space. Thus, climate change is increasingly transforming from an environmental concern to a national security issue.
Climate change is related to the concepts of global warming, resource scarcity, and disasters. Climate refers to the long-term weather patterns within a given geographic region individual (Adedeji, Reuben & Olatoye, 2014). However, the prevailing climate state variates at various spatial scales due to changes within the climate system or human-driven factors. Therefore, climate change is the change in the mean climate state that may persist for a decade or longer individuals (Adedeji et al., 2014). According to Narimisa and Narimisa (2018), the signs of climate change include rising temperatures, melting of Arctic ice, the increase in water levels, a decrease in rainfall, increased droughts, floods, and heatwaves. More so, the scholars attribute climate change to factors such as changes in solar energy, earth orbital cycle, desertification, urbanization, deforestation, and increased use of fossil fuels. Global warming is a term that defines any change in the average surface temperature across the globe (Adedeji et al., 2014). The term global is often used interchangeably with climate change, although the later denotes more than a warming trend.
Climate change may affect human security by affecting the availability of resources needed to sustain livelihoods. In this case, resource scarcity refers to low per capita access to renewable resources such as forests (Buhang, Gleditsch & Theisen, 2008). Essentially, resource scarcity may result from a diminishing resource base and or increased demand for the resource occasioned by population or consumption increase. Therefore, increasing resource scarcity is linked to high levels of unpredictability, thus posing a threat to sustainable livelihoods.
Climate change is increasing the vulnerability to disaster hazards. The occurrence of sudden and unexpected climate induced hazard events like flash floods, droughts, and typhoons has been on the rise. Such events pose a great danger to human security by creating a disaster if communities lack coping mechanisms and risk resilience. In definition, disasters are sudden events that cause extensive damage, destruction of property, deaths and human suffering, and when they occur they overwhelm the coping capacity of the local community necessitating external assistance (Buhang et al., 2008). A good example of a climate-induced disaster was typhoon Haiyan in Asia estimated to be 3.5 times more powerful than the famous Hurricane Katrina. The typhoon displaced more than 900,000 people, affected 11.8 million people, and injured 3850 individuals (Adedeji et al., 2014). Such natural disasters show climate change is a serious risk to human safety. The changing weather patterns indicate that disaster occurrence is likely to persist in the future.
The term human security has gained prominence since the 1994 Human Development Report. The report expanded the conventional meaning of security from physical violence to include six types of security. The six include food security, health security, environmental security, and income security, security for political freedom and identity security (Gasper, 2005). The basic definition of human security is the preservation and protection of human life and dignity (Gasper, 2005). Ahsan (2016) suggests human security involves the protection of fundamental freedoms, protecting people form severe threats, building people strengths and creating an environment that supports human survival, livelihood, and dignity. Comparatively, the conventional meaning of national security is centered on maintaining a state's territorial sovereignty using military power.
Ideally, humans are agents and victims of climate change. As agents, humans facilitate the production of greenhouse gases and change in land use patterns (Common Ground, 2015). The greenhouse gases include water vapor, carbon dioxide, methane, nitrous oxide and halocarbons that affect the greenhouse effect (Adedeji et al., 2014). As victims of climate change, humans bare the impact of shifting shorelines, reduced agricultural productivity and water availability poor health and extreme weather (Common Ground, 2015). For example, humans can suffer negative health outcomes due to change in amount and quality of water resources. Largely, the human impacts vary according to the level of development across countries.
Climate change is a global phenomenon. In 2007, about 10,000 delegates from 187 countries meet in Indonesia to negotiate the United Nations Framework Convention on Climate Change (Payne, 2017). In 2015, 195 nation-states meeting in France adopted the universal Paris Agreement on Climate change (Payne, 2017). Largely, the agreement committed the countries to hold the global increase in temperature to below 2 degrees and to reduce the emission of greenhouse gases. The fact that over 150 nation have ratifies the Paris Agreement shows climate change is now an important global political issue. The complexity of challenges of climate change explains why one of the Sustainable Development Goal (13) speaks on taking urgent action to combat climate change and its impacts. According to a meta-analysis on global impact of climate change, 70% of the studies agree there will be considerable decline in crop yield by 2030 (Campbell et al., 2018). The Organization for Economic Co-operation and Development (OECD) approximates that by 2025, low-income countries across the world will experience food deficit of about 23.2 million tons (Balasubramanian, 2018). Furthermore, climate change is already affecting food systems and agricultural sector with developing countries being most affected.
Africa, like any other developing regions is suffering from the effects of climate change. Barnett and Adger (2007) observes that the effects of climate change are likely to be amplified in developing countries due to heavy reliance on natural resources and weak coping mechanisms.
Thus in Africa, climate change phenomenon threatens economic growth, long-term prosperity and the existence of vulnerable population. Kumssa and Jones (2010) enumerate the consequences of climate change to include persisting socio-economic and environmental vulnerability especially for economic and livelihood status. Roberts (2013) adds that Africa experience constrains in technology, information, skills, and market linkages, which exacerbates the effects of climate stress. There is a general belief that in countries with weak governance structures and low social capital climate change will increase the intensity of violent conflicts. Accordingly, Stocker et al. (2014) notes the escalation of climate change and lack of strategic response will worsen the human security in Sub Saharan countries like Ethiopia, Somali, Sudan, and Kenya. OECD notes Sudan's food production by 2025 will be 544.17 million against a consumption of 5683.13 million tons while Nigeria will produce 83.39 million tons against a demand of 5302.18 million tons (Balasubramanian, 2018). More so, 47.7% of the population in Central Africa Republic and 42.3% in Namibia is undernourished owing to climate change (Balasubramanian, 2018). Thus, the climate variability and associated disaster risks act as an impediment to sustainable development in Africa.
Kenya is facing unique national security challenges arising from climate change. A report by UNICEF notes Kenya (with a projected annual average increase in temperature of 1-5 degree) has been experiencing intense floods and prolonged droughts since 2000 (Thornton, 2010). Such climate change has led to Mt. Kenya glaciers disappearing, drying rivers, food shortages, poor harvests, soil degradation, loss of biodiversity, and an increase of disease pests (Thornton, 2010). More so, violent resource-based conflicts have been on the rise. Adano et al. (2012) highlight that in Northern Kenya, conflict between pastoralists and farmer have become a perennial occurrence given the scarcity of arable land and water and the dependence on environmental resources for human survival. Next, pastoralists are increasing losing livestock due to drought and flood disaster hazards. As a result, there is increased human migration towards areas deemed to have food security. Buhang et al. (2008) note that such scenario result in scramble for resources leading to conflict among people. These trends on national security in Kenya shows climate change has increased conflicts over resources.
1.2.   Problem Statement
Since the history of climate change agreements, the UN Framework Convention on Climate Change and Kyoto Protocol have served as the backbone for global governance on climate change. Both documents have guided the global climate decision-making processes leading to a coordinated efforts to mitigate and cope with climate change impacts. Profoundly, the two frameworks have no reference to the concept of human security (Mason, 2013). This is a serious omission given the acknowledgement that climate change poses a catastrophic threat to the existence of human. Thus, it is important to frame climate change issues in line with human security. This study will contribute to shifting focus from environmental impacts of climate change to what the changes means for the human community.
The international community embraced the concept of human security, but the global governance framework fails to address human security in relation to climate change. In the United Nations system, the promotion of human security has been a preserve of the organizations agencies like Food and Agriculture Organization, Office of Coordination of Humanitarian Affairs (OCHA) and the United Nations Development Program (UNDP) rather than member states. For example, permanent UN Security Council members like China and Russia have resisted the inclusion of climate change as a human security issue (Mason, 2013). Considering this downplay from developed countries, it is interesting to learn the importance developing countries like Kenya accord to the climate change and human security connection. Besides, agencies like OCHA championing for climate change governance represent climate change as an isolated driver to human impacts (Mason, 2013). Thus, the UN agencies fail to address possible trajectories of climate-human related effects in an exhaustive fashion. Largely, collaborative governance between state and non-state actors tends to generate more funding for environmental interventions than addressing human rights, peace, and security (Andonova, 2010). This mismatch of funding highlights the fact that activities geared towards human security fail to attract the serious consideration they deserve. Thus, this study may promote attempts to address climate change related human security needs by establishing the nexus between the two variables.
There exist a huge opportunity for the application of climate change knowledge in enhancing human security. Literature review shows that many definitions of human security fail to include climate change impacts from their explanatory process (Gasper, 2010). Such inconsistency attest to the lack of theoretical and practical intentionality to understand the harm climate induces on humans. The understanding of the nexus between climate change and human security can assist policy makers to make rational decisions to mitigate, respond, and recover from the complex impacts of climate change.  There are multiple studies on the influence of economic and political factors on national security but few link human security to climate change. More so, existing literature downplays the interplay between climate change and human security. Understanding the cause-effect relationship between the two variables offers a chance to alleviate the accruing negative impacts such as conflicts and famine. This study aspires to fill the existing theoretical and practice gap by examining whether climate change enhances or limits human security. Ultimately, the study can strengthen the legal framework on climate change to enhance human coping capacity to negative impacts.
1.3.   Research Objectives
This research examines the impact of climate change on national human security in Kenya. In the current era, dynamic changes in climatic conditions raise uncertainty levels for sustainable livelihoods and individual resilience to disaster risks. Therefore, this study will explore how the legal framework can better prepare Kenya for inevitable climate change by adopting strategic interventions to alleviate negative impacts on national human security.
The study will focus on the following objectives:
To determine the impacts of climate change on national human security in Kenya
To examine the nexus between climate change and national human security issues in Kenya
To evaluate the effectiveness of the legal framework on climate change in enhancing national human security in Kenya
1.4.   Research Questions
This study will answer the following questions:
How does climate change impact the national human security in Kenya?
What is the relationship between climate change and national human security in Kenya?
How effective is the legal framework on climate change in enhancing national human security in Kenya?
1.5.   Research Hypothesis
The following hypothesis explains above research questions:
Hypothesis 1: Climate change impacts will have a significant positive correlation to national human security in Kenya.
Hypothesis 2: There is a significant bi-directional positive correlation between climate change and national human security in Kenya.
Hypothesis 3: An effective legal framework on climate change will have a significant positive effect on national human security in Kenya.
1.6.   Justification of the Study
The study has both theoretical and practical implications. To begin with, the research will provide additional insights on climate change and national security. This research is expected to generate new ideas that can enhance the framework of understanding the effects of climate change. New understanding in terms of climate change impacts on human security can expand the knowledge on national security. In essence, there are many studies on climate change and national security but their contribution to theory building is inadequate and stagnant. More so, such studies concentrate on environmental impacts leaving a huge gap in examining national human security. Thus, this study can contribute to literature for theory development. Next, the study has practice implications through the application of the research findings. The study will reveal the effects and nexus of climate change on national human security in relation to the existing legal framework. Significantly, the recommendations from the study will influence the design and implementation of strategic interventions that can alleviate negative effects of climate change on human security in Kenya. This study also invites policy maker to address human security issues from a climate change perspective.
1.7.   Scope of the Study
This study recognizes climate change and national security are wide topics. Given the limited resources and the need to derive in-depth findings, the scholar will limit the scope of the study. To begin with, the study will focus on the impacts of climate change specifically on human security. Thus, the study narrows down national security to the realms of human security. The study will explore both positive and negative impacts of climate change on human security. The impacts under consideration are political, economic, and social in nature. Given the arising impacts, the research seeks to establish whether there is a significant correlation between climate change and human security. Next, the assessment will focus on key informants with broad knowledge and expertise on climate change and security issue. Finally, the study geographical reach is limited to the context in Kenya.
CHAPTER 2: LITERATURE REVIEW
2.1.   Introduction
This chapter will examine the theoretical foundations of the various concepts including artificial intelligence, foresight and their application in organization planning. The analysis will involve reviewing existing literature on the nature of AI applications and their influences in predicting the future in organizations. The research objectives will play a critical role in guiding the literature review in ensuring the concepts investigated are within the boundaries of the current study.
2.2.   History of Climate Change and International Agreements
The concept of climate change gained significance in the 20th century leading to a series of International Agreements. Significantly, global leaders began to recognize the reality and impact of climate change at the World Conference on the Changing Atmosphere held in Toronto in 1988 (Adedeji et al., 2014). In addition to recommendation to reduce 20% of carbon dioxide emissions by 2005, policy makers and scientist agreed that human activity was becoming environmentally pervasive and uncontrollable with ultimate negative consequences comparable to a nuclear war. Next, the first conference of Parties held in Canada in 1995 suggested the need to bind industrialized countries to control emissions (Adedeji et al., 2014). Furthermore, the Kyoto Protocol committed 38 industrialized nations to keep greenhouse gas emissions at an average of 5.2% below the 1990 levels (Korhola, 2014). The fact that Kyoto Protocol became an International law attests to the importance of climate change question. The United Nations Framework Convention on Climate Change occurred in 2007 bring together 187 nations in Bali to negotiate a new climate change agreement (Payne, 2017). More recently in 2015, the Paris Agreement on Climate Change replaced the Kyoto Protocol with over 150 countries ratifying the treaty to hold the global increase in temperature to below 2 degrees (Payne, 2017). The global participation and political will, the multiplicity of negotiations, and the ambitious commitments shows that climate change is a complex challenge to human civilization.
2.3.   Causes of Climate Change
Global climate change may be attributed to natural and human activities. Ideally, earth's climate change is supposed to be a natural occurrence. The earth's climatic history records changes in the intensity of the sunlight that reaches the planet. The variation in sunlight intensity may cause cycles of cooling and warming. Khan (2012) notes the solar cycles between glacial and interglacial swings can cause rise in earth's average temperature. In the past 10,000 years, the earth has been in an interglacial phase, which is a warm cycle (Adedeji et al., 2014). Moreover, variations in ocean currents and volcanic eruptions complete the list of natural causes of climate change. Ocean currents affect heat distribution and rainfall patterns while volcanic eruptions increase atmospheric particles that block sunlight (Khan, 2012). However, natural causes have a minimal effect on earth's atmosphere enabling continued survival for human, animal, and plants. In the recent centuries, human activities such as burning fossil fuels, industrialization and manufacturing, as well as agricultural activities have distorted the atmospheric balance (Common Ground, 2015). Such activities contribute to rising emission of greenhouse gases, thus increasing the greenhouse effect warming capacity. Therefore, anthropogenic activities have enhanced greenhouse effect leading to unprecedented rise in earth's temperature.
2.4.   Consequences of Climate Change
The consequences of climate change can be discussed under broad categories such as natural, economic, and health outcomes. Climate change has brought about fundamental changes in the natural eco-system. Largely, the natural effects of climate change include increasing temperatures, rising sea levels, melting polar caps increased desertification, and extreme weather (Khan, 2012). Pounds and Puschendof (2004) proposed that a small rise in the annual mean temperature may significantly affect the biological and ecological diversity. Hence, climate change affects biodiversity that is crucial for sustaining human health and ecosystem stability. Increasingly, the occurrence of natural disasters such as floods, drought, and tsunamis has become more regular. For example, records show there were 72 natural disasters from 1990-98 compared to only 13 in the period 1950-60 (Adedeji et al., 2014). Considering such patterns, future projections indicate a rise in intensity and frequency of natural disasters. The IPCC validates such projection by predicting a 1.1 to 6.4 degree rise in global temperature by 2100, increased rainfall and droughts in some parts, a rise of between 18 to 59 centimeters in sea levels in this century, and decline in Gulf Stream (Adedeji et al., 2014). Given such predictions, the changes are likely to affect sustainable livelihoods and cause widespread destruction and migration.
Climate change has massive economic implications. To begin with, it is essential to allude to the economic impact arising from climate change induced impacts of hazards like drought and floods. Stern (2006) estimated that progressively 5% to 20% of the global income is likely to end as costs arising from climate change. According to the IPCC, the economic costs of climate change are likely to reduce the global economic growth by 3% up to the year 2030 (Adedeji et al., 2014). The extreme challenges posed to economic sustainability explains the formulation of the Millennium Development Goals (MDGs) and the Sustainable Development Goals (SDGs). For example, the MDG goal number one was on eradicating extreme poverty and hunger (Kumar, Kumar & Vivekadhish, 2016). The effect of climate change influence on biodiversity translates to reduced environmental sustainability and subsequent loss of resource-based livelihoods. Therefore, climate change is a major impediment to the achievement of global development goals, which limits economic sustainability.
The potential impacts of climate change on human health are varied and complex. The impacts vary according to geographical location, topography, and level of human vulnerability. Largely, health effects are likely to be negative since climate change disrupts the ecological and physical systems that are integral for life support (Khan, 2012). The occurrence of extreme weather such as heat waves and increased frequency of natural disasters is likely to increase mortality and disease prevalence. More so, climate change increases vector-borne diseases due to the creation and distribution of biotic factors that give rise to vector organisms (Khan, 2012). Other health effects include air pollution related implications and food and water shortage direct effects like malnutrition or resource-based violent conflicts (Adedeji et al., 2014). Consequently, climate change creates, distributes, and intensifies conditions likely to affect human health.
2.5.   Climate Change Mitigation
Climate change mitigation deals with the development of interventions that prevent and reduce the intensity of impacts by the phenomenon. Largely, mitigation measures have been geared towards reducing the emission of greenhouse gasses (Adedeji et al., 2014). Across the globe, various governments and institutions have introduced and adopted policies for emission reduction under mitigation policy frameworks. An example of mitigation policies is the Kyoto Protocol where ratifying states committed to cut down their emission levels (Rabie, 2008). Examples of individual measures include reduce use of energy, use of renewable energy, and reduced pollution (Rabie, 2008). Thus, mitigation measures apply to both state and individual actions.
2.6.   Climate Change Adaption
Adaptation means that individual and societies have better coping capacity to deal with the impacts of climate change. Ideally, adapting to climate change may translate to making appropriate adjustments to reduce the negative effects rusting from climate change. In definition, adaptation refers to changes in human and eco systems to respond to real or potential climatic effects to reduce harm and increase benefits (Adedeji et al., 2014). Example of adaptations include making dykes to deal with rising sea levels, increasing irrigation to deal with drought, and dealing with heat using air conditioning (Rabie, 2008). Thus, compared to mitigation, adaption measure do not necessarily reduce the climate challenges.
2.7.   Human Security
Human security is rooted in the concept of security. Security as a concept gained relevancy in the policy studies in the 1940's. Up and until 1960's, the term security was restricted to construe the military ability to defend state sovereignty (Ahsan, 2016). This traditional view of security is realist in nature. The definition of security was expanded in 1960 to include economic power, control over resources, and diplomatic ability (Hough, 2004). This outlook regarded as neorealist was the first attempt to accept that security goes beyond military power. Erdogan (2009) points out that the materialist outlook of security and failure to consider personal security and freedom from violence, crime, and oppression limited the conventional definition of security. Human security sprung from the Human Development Report by UNDP in 1994 (Ahsan, 2016). Human security places individual wellbeing at the center of security with an intention of protecting them from harm by state actors, other individuals, and or natural disasters (Jain, 2006). More so, human security incorporates security from want and security from fear. Jain (2006) notes security from fear concerns issues like human rights abuse, violence, and ethnic conflict while security from want deals with threats like hunger, disasters, poverty, and disease. Thus, human security deals with the right to life and quality of life.
2.8.         Nexus between Climate Change and Human Security
Existing literature on environment and security studies indicates there is a link between climate change and human security. There is a growing consensus that climate change constitute a threat to the national human security both directly and indirectly. According to Gemenne et al. (2014), the four areas of linkages between climate change and security are reversed causality, violent conflicts, risks to humanity, and forced migration. The concept of reversed causality anchors the existence of a nexus among the phenomenon. Tacoli (2009) argues that reversed causality explains how migration may cause climate change and vice versa. Barnett (2006) demonstrates how climate change impacts may cause violent conflicts, which can also increase people's vulnerability leading to anthropogenic activities that exacerbate climate change. Thus, the two variable affect each other directly and indirectly.
There is a link between climate change and violence. Research in this area examines whether and how climate change enhances violence risks. Hsiang and Burke (2014) strongly believe there is a causal relationship between the climate change and violence. Barnett (2006) perceive climate change as a multiplier factor for violence. Essentially, resource scarcity is seen as the driving factor linking climate change and violence. Floyd (2008) maintain that natural resource scarcity increases competition over available resources leading to civil strife and violent inter-state conflicts. Thus, climate change escalates the possibility of violet conflicts.
Literature on climate security also points to the connection between climate change and forced human migration. Since the effect may be out of direct or indirect causal impacts, the relationship maybe hard to establish in using empirical methods. The impacts of climate change on violent conflicts may induce indirect effect on migration as people move for safety (Hauer, 2014). More so, climate change such as rising sea-levels and desertification may lead to loss of habitable territory or decrease the living conditions of a given areas (Hauer, 2014). Conversely, climate change threatens the security of people by increasing vulnerability to the effects of forced displacement.
Critical to the human security approach, climate change is a threat to human survival. Gemenne et al. (2014) in their study on climate change and security concludes that climate change poses existential risks to human culture, communities, and livelihoods. Multiple studies reveal how direct and indirect climate change effects impacts human health and security. Climate change contributes to occurrence of extreme natural disaster, diminishing natural resources, ad loss of living space (Hauer, 2014). The arising impacts necessitates the availability of coping and mitigating strategies to alleviate human suffering.
2.9.   Climate Change and Human Security impacts in Kenya
Broadly, the effects of climate change in Kenya resonates with the global impacts. To begin with, research shows that Kenya is getting wetter due to increased precipitation during rainfall periods (Herrero et al., 2010). More so, the temperature in the country are rising during summer. For example, Kenya faced droughts effects 1991, 1995, and 2000, and El-nino effects in 1998 and 2008 (Ochieng, Kirimi, & Mathenge, 2016). These extreme weather changes, coupled with fluctuating seasons are likely to affect agricultural productivity. Ideally, increased rainfall and high temperature if in moderation increases agricultural productivity. However, the season fluctuations affect agricultural planning while extreme weather is creating disaster hazards such as floods and droughts leading to destruction and human suffering. For example, the 2011 drought in Kenya left about 3.5 million people in dire need for food (Mulwa et al., 2016). Subsequently, a reduction in agricultural productivity is causing food scarcity and rising cost of living. Increasingly, the huge population relying on subsistence agriculture in Kenya is faced with the challenge of poor harvest, which it turn raises the prices of food in the market. For example, the poor harvest have increased maize importation in the country by 63% (Herrero et al., 2010). Furthermore, the food scarcity and inaccessibility in markets has brought health outcomes to individual. The number of children who are malnourished has been on the rise. Recent statistics in Kenya show 35% children are stunting, 16% are underweight, and 7% are wasting (Matanda, Mittelmark, & Kigaru, 2014). In pastoralist communities that depend on livestock, climate change hazards like drought and desertification is creating irreversible effects such as reducing pastures and livestock (Herrero et al., 2010). This situation gives rise to increased conflicts over scarce resources leading to forced migration, human suffering, and deaths.
2.10.        Conceptual Framework
The research tenets in the study like climate change and human security are understood using observable variables as they cannot be measured directly. These variables are referred to as constructs or concepts that inform the conceptual framework in a given study (Kothari (2004). In the context of the current study, climate change is the independent variable influencing human security the dependent variable. The legal framework is the intervening variable. The diagram below represents the conceptual framework of the study.
Figure 1: Research conceptual framework
CHAPTER 3:  RESEARCH METHODOLOGY
3.1.   Introduction
This chapter prescribes the methodology and procedures that will be utilized in undertaking the research. In this case, the methodology defines the process of examining research questions to arrive at the findings. Hence, the researcher will use the methodology as a guide to make maximum use of the results. More so, the methodology will assist the author to control the study parameters of variables under review. The study methodology is a product of the research questions and the subject under investigation. Besides, this chapter describes and validates the approach of the study. Moreover, the chapter presents the sampling design and techniques used in the study process. Additionally, the chapter elaborate the data collection and data analysis techniques. Lastly, the chapter will outline the ethics, limitations, and time horizon of the study.
3.2.   Research Design
This study will use a descriptive research design, which combines the quantitative and qualitative techniques. According to Grove, Burns and Gray (2012), the purpose of the research design is to guide how, when, and where data collection and analysis should occur. Accordingly, a research design acts as a research outline. Hence, it is essential in controlling the study parameters and consequently increasing the validity of results. Bryman (2016) notes a descriptive survey will center on a particular attribute of the target population at a given time or across time for comparison purposes. The author will use the descriptive design to describe the attributes of the target population and establish the correlation between the research variables. The benefit of using descriptive design results from the accuracy in describing the existing phenomenon. In this case, the quantitative method will help to describe climate change and human security artificial profoundly. More so, the qualitative method will explain the relationship between climate change and national human security in Kenya. Therefore, the descriptive design is selected due to its ability to improve understanding and construe correlations between the study variables. Also, the research design will utilize data collection instruments that accrue direct feedback from study population.
3.3.   Population and Sample
Sampling is the process of selecting a proportional representation from the entire population. In definition, a sample is a subset of individuals drawn from the study population (Mugenda, 2008). Thus, the sample group is drawn to exemplify a population. The population on the other hand is a collection of all individuals, items, and objects that are sampled for a measurement. In this particular research, the population will include government officials, local population, environmental and security experts and scholars. This sample population is chosen based on its ability to offer insights on climate change and national human security. Expert informants will hold theoretical and practical knowledge on quantifiable environmental issue, such environmental scarcity, farmland, forestry, water, grassland, and livestock and fisheries. The population sample will consist of participants aged above 18 years from both genders. The study will use stratified random sampling technique given that the population is not homogenous. During sampling, clusters shall further help to subdivide the study population. To ensure the collected data is independent and distinct, the author scholar will guarantee the respondents are representative enough. Moreover, the author will guarantee the sample illustrates efficiency, reliability, representativeness, and flexibility to confirm it is optimum.
3.4.   Data collection and Instrumentation
The study will make use of both primary and secondary data. The key respondents, namely government officials, natives, experts and scholars will provide the necessary primary data. The author will use from random and purposeful sampling techniques with the use of questionnaires and interview instruments to collect primary data from key informants. Conversely, the analysis of primary data from past studies will provide the secondary data. Essentially, secondary data exists independently, thus it is non-reactive to the research process (Bryman, 2016). According to Mohajan (2017), secondary data is selected for the reason that it meets the convenience and cost-effectiveness motives. More so, secondary data is essential for laying a theoretical foundation for the primary data. In this study, the author will source secondary data through the literature review of peer-reviewed journals, newspapers articles, website content, security and environmental reports, academic books, and dissertation. The literature review will offer insights on theoretical concepts and existing research gaps.
Data collection process will utilize the quantitative and qualitative research methods. The methods are ideal for conducting empirical studies comprising of data collection, analysis, and interpretation. The need to strengthen the study and expand the scope of comprehending the research phenomenon informs the choice to combine quantitative and qualitative research methods. According to Atmowardoyo (2018), the quantitative method involves deductive reasoning to verify hypothesis using statistical analysis. The author will use a survey questionnaire to collect quantitative. A questionnaire refers to a list of structured questions used to collect information on particular variables (Bryman, 2016). This research questionnaire in this study will have open-ended questions and be self-administered. The research questionnaire has the advantage of reaching a large sample and collecting data without influencing respondent's feedback. Besides, the instrument normally achieves high response and provides for personal evaluation of research questions by informants. The author will distribute the questionnaire to participants by personal delivery and through electronic emails.
In comparison, a qualitative approach will help to establish the frequency of the perception and correlation between variables. A qualitative approach provides information about the values, behaviors, and opinions of the study participants. In this study, the author will make use of an interview schedule as the instrument of collecting qualitative data. Essentially, interviews are chosen because they apply to the conceptual basis of the research questions rather than for a representative reason. The interview schedule will be semi-structured and have close-ended questions to ensure efficiency and reveal respondent's beliefs respectively. The author will administer the interview schedule in person or using phone calls.
In order to test validity and reliability of questionnaire and interview schedules, the author will be subject the instruments to a pilot study. Subsequently, it will be possible to be to guarantee the research instruments can meet the objectives of the study through the pilot test. The researcher hopes that the pilot study will reveal the fundamental challenges for data collection like response time, boredom from using the instruments tools, and ambiguity. The pilot study will use a representative sample from the target population. Importantly, the researcher enhance shared meaning with respondents by offering standard definitions for key concepts  Besides, the author will confirm the informant's membership and expertise the respondents to guarantee their ability to provide credible data.
3.5.   Data Analysis
The author will use edit, code, and tabulate qualitative and quantitative data during the data analysis process. In particular, the study will utilize descriptive statistics to examine existing deviation and commonality among variables. In this case, the author will apply descriptive statistics such as percentages, standard deviation, mean and mode in data analysis. Eventually, the correlation method will reveal the relationship between climate change and human security. More so, the author will apply the content analysis method to analyze qualitative data. Content analysis is essential in revealing the existing knowledge, authenticate prevailing misconceptions and discover the unseen variables. During the data analysis, comparative themes and sub-theme will form the basis for data classification. In a systematic fashion, the researcher will make observations and interpretations of data emerging from the themes, then relate the results to existing literature and findings from research questions. Finally, the author will present the data analysis using graphs, pie charts, and tables.
3.6.   Research Ethics
This research will take into account several ethical issues. The author identifies the likelihood of various ethical issues that may emerge during data collection and analysis. To begin with, the author will apply the principle of self-determination. Essentially, the author will assure each participants that their participation in the study is voluntarily. More so, the participants will be sensitized on their choice to withdraw at any time for whatever reason. These steps aims at fulfilling the right to full disclosure. Next, the author will seek consent from the study respondents. In this case, all the target participants will be required to indicate their willingness to be part of the study. Therefore, the author will not coerce or entice participants under any circumstance to indulge in the study. Hence, participants will have to sign a consent form. Importantly, the researcher will demonstrate integrity by producing the study results independently to prevent subjective collaboration. Principally, the researcher will guarantee the confidentiality and anonymity of respondents. In line with full disclosure, the author will inform participants about the research objectives and assure them of their right to privacy during and after the study. As per best practices, participants will get an assurance that their information would not be manipulated and that their answers will only be utilized in the present study. Given the sensitivity of human security, the scholar undertakes to maintain sensitivity while asking questions that may have a psychological impact. Subsequently, such consideration will safeguard that the research climate and context to eliminate possible emotional harm to the informants.
3.7.   Limitations of the Research
This study anticipate a number of limitations in the research process. The first limitation stems from the broad scope of the subjects. Climate change and national security are very broad topics. Thus, the study will only review and discuss literature related to the impacts of climate change on human security. Besides, the geographical scope of the study is limited to Kenya context. Thus, the study may not provide a cross-sectional view for the regional or global context. Secondly, the scholar anticipates that respondents are likely to withhold information that may seem to speak against their organization or personal situations for self-promotion. This is because the scope of the study may touch on existing remedial strategies and personal effects, which participants may perceive to be sensitive information. To void this, the researcher will enhance the clarity of the study questions to encouraging authenticity during pre-testing stage of the data collection instruments. Thirdly, the author recognizes the challenge of accessing respondents in management levels of organizations in Kenya. In overcoming this issue, the scholar proposes the need to arrange for interviews in a timely manner and the option of using telephone interviews where physical ones are impossible. Finally, time and budget constraints may limit the study impact. Consequently, the scholar will utilize proper resource management practices such as research scheduling and budgeting.
3.8.   Time Horizon
There are two techniques applied to the time horizon in the research process. The two options are either longitudinal or cross-sectional time horizons. In comparison, a cross-sectional study offers a snapshot for a particular period while a longitudinal study occurs over a prolonged time. The author will apply the cross-sectional time horizon in this study. Specifically, the scholar hopes to carry out the entire study within a six months duration.
 
Weeks
Activities
4
4

4
4
4
4
Introduction
Literature Review
Research Methodology
Data Collection
Data Analysis
Findings
Conclusion
Table 1: Research schedule
3.9.   Chapter Summary
The scholar adopts a descriptive research design that utilizes qualitative and quantitative approaches to understand the problem. Descriptive research design is selected due to its ability to improve understanding and construe correlations between the study variables. The study will use both primary and secondary data. The sample population will include companies, natives, experts, and scholars. Sampling will occur using a purposeful random sampling strategy. Primary data will be collected using a structured questionnaire and interview schedule, which will undergo a pilot test for reliability and validity. Data analysis involves analytical procedures that organize data according to patterns and content analysis. More so, data presentation will use charts, tables, graphs, and charts. Additionally, emerging ethical issues include confidentiality, informed consent, full disclosure, participant's sensitivity and avoidance of subjective collaboration. The study limitations include limited budget, time, and access to key informants and a broad scope of the subject. Finally, the study will use a cross-sectional time horizon of six months.
References
Adano, W. R., Dietz, T., Witsenburg, K., & Zaal, F. (2012). Climate change, violent conflict and local institutions in Kenya's drylands. Journal of Peace Research, 49(1), 65-80.
Adedeji, O., Reuben, O., & Olatoye, O. (2014). Global climate change. Journal of Geoscience and Environment Protection, 2(02), 114-122.
Ahsan, M. K. (2016). Revisiting the concept of human security. Philosophy and Progress, 9-42. doi: http://dx.doi.org/10.3329/pp.v59i1-2.36679.
Andonova, L. B. (2010). Public-private partnerships for the earth: Politics and patterns of hybrid authority in the multilateral system. Global Environmental Politics, 10(2), 25-53.
Atmowardoyo, H. (2018). Research Methods in TEFL Studies: Descriptive Research, Case Study, Error Analysis, and R & D. Journal of Language Teaching and Research, 9(1), 197-204.
Balasubramanian, M. (2018). Climate change, famine, and low-income communities challenge Sustainable Development Goals. The Lancet Planetary Health, 2(10), e421-e422.
Barnett, J. (2006). Climate change, insecurity, and injustice. In Adger, W. Neil (Ed.) Fairness in Adaptation to Climate Change. Cambridge: MIT Press, pp. 115-130.
Barnett, J., & Adger, W. N. (2007). Climate change, human security and violent conflict. Political Geography, 26(6), 639-655.
Bryman, A. (2016). Social research methods. Oxford, UK: Oxford University Press.
Buhaug, H, Gleditsch, N. P, & Theisen, O. M. (2010). Implications of climate change for armed conflict. Social dimensions of climate change: Equity and vulnerability in a warming world, 75-101.
Byrne, P. (2017). The Paris Agreement: will it help tackle climate change? Friend of Earth. Retrieved from: https://friendsoftheearth.uk/climate-change/paris-agreement-will-it-help-tackle-climate-change
Campbell, B. M., Hansen, J., Rioux, J., Stirling, C. M., & Twomlow, S. (2018). Urgent action to combat climate change and its impacts (SDG 13): Transforming agriculture and food systems. Current Opinion in Environmental Sustainability, 34, 13-20.
Common Ground. (2015). Climate Change: Impacts and Responses. Whose Climate? Negotiating the Governance of Environmental Change. Retrieved from: https://on-climate.com/assets/downloads/climate/C15FinalProgram.pdf
Erdogan, I. (2009). Migration: As a threat to security. Journal of Turkish Weekly, 27, 22-23.
Floyd, R. (2008). The environmental security debate and its significance for climate change. The International Spectator, 43(3), 51-65.
Gasper, D. (2005). Securing humanity: Situating 'human security' as concept and discourse. Journal of Human Development, 6(2), 221-245.
Gasper, D. (2010). The idea of human security. In Climate change, ethics and human security. Cambridge, UK: Cambridge University Press, pp. 23-46.
Gemenne, F., Barnett, J., Adger, W. N., & Dabelko, G. D. (2014). Climate and security: evidence, emerging risks, and a new agenda. Climate Change, 123(1), 1-9.
Grove, S. K., Burns, N., & Gray, J. (2012). The Practice of Nursing Research: Appraisal, Synthesis, and Generation of Evidence. Amsterdam, Netherlands: Elsevier Health Sciences.
Hauer, M. (2014). Climate Change Complexity: Broadening the Horizon from Copenhagen to Paris. [online]. (Bachelors thesis). Malmo University.
Herrero, M., Ringler, C., van de Steeg, J., Thornton, P., … & An Notenbaert, A. (2010). International Climate variability and climate change and their impacts on Kenya's agricultural sector. Livestock Research Institute. Retrieved from: https://cgspace.cgiar.org/bitstream/handle/10568/3840/climateVariability.pdf?sequence=8
Hough, P. (2004). Understanding Global Security. London and New York: Routledge.
Hsiang, S. & Burke, M. (2013). Climate, conflict, and social stability: What does the evidence say? Climate Change, 123(39), 39-55.
Jain, P. (2006). Asian values and human security: some definitional and conceptual concerns, in Annual Report 2005-2006: Human Security. Kobe: Asia Pacific Research Centre, 2006: 338-346.
Khan, M. Z. A. (2012). Climate change: Cause and effect. Journal of Environmental Earth Sciences, 2(4), 2225-0948.
Korhola, E. R. (2014). The rise and fall of the Kyoto protocol: climate change as a political process. [online]. (Thesis). University of Helsinki.
Kothari, C. (2004). Research methodology: Methods and techniques. New Delhi, India: New Age International Publishers.
Kumar, S., Kumar, N., & Vivekadhish, S. (2016). Millennium development goals (MDGS) to sustainable development goals (SDGS): Addressing unfinished agenda and strengthening sustainable development and partnership. Indian journal of community medicine, 41(1), 1-4.
Kumssa, A., & Jones, J. F. (2010). Climate change and human security in Africa. International Journal of Sustainable Development & World Ecology, 17(6), 453-461.
Mason, M. (2013). Climate change and human security: the international governance architectures, policies and instruments. In Handbook on Climate Change and Human Security, 382-401. Cheltenham, United Kingdom: Edward Elgar.
Matanda, D. J., Mittelmark, M. B., & Kigaru, D. M. D. (2014). Child undernutrition in Kenya: trend analyses from 1993 to 2008–09. BMC Pediatrics, 14(1), 5.
Mohajan, H. (2017). Research Methodology [online]. Munic Personal RePEc Archive. Retrieved from: https://mpra.ub.uni-muenchen.de/83457/1/MPRA_paper_83457.pdf
Mugenda, A. G. (2008). Social Science Research: Theory and Principles. Nairobi, Kenya: Applied Research and Training Services.
Mulwa, R., Rao, K. P., Gummadi, S., & Kilavi, M. (2016). Impacts of climate change on agricultural household welfare in Kenya. Climate Research, 67(2), 87-97.
Narimisa, M. R., & Narimisa, M. R. (2018). Climate change and global warming overview; assessing climate change and global warming in local scale. Revista Publicando, 5(14), 570-580.
Ochieng, J., Kirimi, L., & Mathenge, M. (2016). Effects of climate variability and change on agricultural production: The case of small scale farmers in Kenya. NJAS-Wageningen Journal of Life Sciences, 77, 71-78.
Payne, R. A. (2017). Global Politics of Climate Change. Sustain: A Journal of Environmental and Sustainability Issues, 37, 18-22.
Pounds, J.A., & Puschendorf, R. (2004). Clouded Futures. Nature, 427, 8 January 2004.
Rabie, E. (2008). The impact of climate change on human security in South Africa. [online]. (Doctoral dissertation). Stellenbosch: Stellenbosch University.
Roberts, D. (2013). Global governance and biopolitics: Regulating human security. Zed Books Ltd.
Stern, N. (2006). The economics of climate change: The Stern Review. Cambridge: Cambridge University Press.
Stocker, T. F, Qin, D, (2014). Climate Change 2013: The physical science basis. Contribution of working group I to the fifth assessment report of IPCC the intergovernmental panel on climate change.
Tacoli, C. (2009). Crisis or adaption? Migration and climate change in a context of high mobility. Environment and Urbanization, 21(2), 513-525.
Thornton, N. (2010). Climate change in Kenya Focus on children. UNICEF. Retrieved from: https://www.unccd.int/sites/default/files/relevant-links/2017-06/climatechangekenya2010web.pdf
---
Are you busy and do not have time to handle your assignment? Are you scared that your paper will not make the grade? Do you have responsibilities that may hinder you from turning in your assignment on time? Are you tired and can barely handle your assignment? Are your grades inconsistent?
Whichever your reason is, it is valid! You can get professional academic help from our service at affordable rates. We have a team of professional academic writers who can handle all your assignments.
Plagiarism free papers
Timely delivery
Any deadline
Skilled, Experienced Native English Writers
Subject-relevant academic writer
Adherence to paper instructions
Ability to tackle bulk assignments
Reasonable prices
24/7 Customer Support
Get superb grades consistently
Online Academic Help With Different Subjects
Literature
Students barely have time to read. We got you! Have your literature essay or book review written without having the hassle of reading the book. You can get your literature paper custom-written for you by our literature specialists.
Finance
Do you struggle with finance? No need to torture yourself if finance is not your cup of tea. You can order your finance paper from our academic writing service and get 100% original work from competent finance experts.
Computer science
Computer science is a tough subject. Fortunately, our computer science experts are up to the match. No need to stress and have sleepless nights. Our academic writers will tackle all your computer science assignments and deliver them on time. Let us handle all your python, java, ruby, JavaScript, php , C+ assignments!
Psychology
While psychology may be an interesting subject, you may lack sufficient time to handle your assignments. Don't despair; by using our academic writing service, you can be assured of perfect grades. Moreover, your grades will be consistent.
Engineering
Engineering is quite a demanding subject. Students face a lot of pressure and barely have enough time to do what they love to do. Our academic writing service got you covered! Our engineering specialists follow the paper instructions and ensure timely delivery of the paper.
Nursing
In the nursing course, you may have difficulties with literature reviews, annotated bibliographies, critical essays, and other assignments. Our nursing assignment writers will offer you professional nursing paper help at low prices.
Sociology
Truth be told, sociology papers can be quite exhausting. Our academic writing service relieves you of fatigue, pressure, and stress. You can relax and have peace of mind as our academic writers handle your sociology assignment.
Business
We take pride in having some of the best business writers in the industry. Our business writers have a lot of experience in the field. They are reliable, and you can be assured of a high-grade paper. They are able to handle business papers of any subject, length, deadline, and difficulty!
Statistics
We boast of having some of the most experienced statistics experts in the industry. Our statistics experts have diverse skills, expertise, and knowledge to handle any kind of assignment. They have access to all kinds of software to get your assignment done.
Law
Writing a law essay may prove to be an insurmountable obstacle, especially when you need to know the peculiarities of the legislative framework. Take advantage of our top-notch law specialists and get superb grades and 100% satisfaction.
What discipline/subjects do you deal in?
We have highlighted some of the most popular subjects we handle above. Those are just a tip of the iceberg. We deal in all academic disciplines since our writers are as diverse. They have been drawn from across all disciplines, and orders are assigned to those writers believed to be the best in the field. In a nutshell, there is no task we cannot handle; all you need to do is place your order with us. As long as your instructions are clear, just trust we shall deliver irrespective of the discipline.
Are your writers competent enough to handle my paper?
Our essay writers are graduates with bachelor's, masters, Ph.D., and doctorate degrees in various subjects. The minimum requirement to be an essay writer with our essay writing service is to have a college degree. All our academic writers have a minimum of two years of academic writing. We have a stringent recruitment process to ensure that we get only the most competent essay writers in the industry. We also ensure that the writers are handsomely compensated for their value. The majority of our writers are native English speakers. As such, the fluency of language and grammar is impeccable.
What if I don't like the paper?
There is a very low likelihood that you won't like the paper.
Reasons being:
When assigning your order, we match the paper's discipline with the writer's field/specialization. Since all our writers are graduates, we match the paper's subject with the field the writer studied. For instance, if it's a nursing paper, only a nursing graduate and writer will handle it. Furthermore, all our writers have academic writing experience and top-notch research skills.
We have a quality assurance that reviews the paper before it gets to you. As such, we ensure that you get a paper that meets the required standard and will most definitely make the grade.
In the event that you don't like your paper:
The writer will revise the paper up to your pleasing. You have unlimited revisions. You simply need to highlight what specifically you don't like about the paper, and the writer will make the amendments. The paper will be revised until you are satisfied. Revisions are free of charge
We will have a different writer write the paper from scratch.
Last resort, if the above does not work, we will refund your money.
Will the professor find out I didn't write the paper myself?
Not at all. All papers are written from scratch. There is no way your tutor or instructor will realize that you did not write the paper yourself. In fact, we recommend using our assignment help services for consistent results.
What if the paper is plagiarized?
We check all papers for plagiarism before we submit them. We use powerful plagiarism checking software such as SafeAssign, LopesWrite, and Turnitin. We also upload the plagiarism report so that you can review it. We understand that plagiarism is academic suicide. We would not take the risk of submitting plagiarized work and jeopardize your academic journey. Furthermore, we do not sell or use prewritten papers, and each paper is written from scratch.
When will I get my paper?
You determine when you get the paper by setting the deadline when placing the order. All papers are delivered within the deadline. We are well aware that we operate in a time-sensitive industry. As such, we have laid out strategies to ensure that the client receives the paper on time and they never miss the deadline. We understand that papers that are submitted late have some points deducted. We do not want you to miss any points due to late submission. We work on beating deadlines by huge margins in order to ensure that you have ample time to review the paper before you submit it.
Will anyone find out that I used your services?
We have a privacy and confidentiality policy that guides our work. We NEVER share any customer information with third parties. Noone will ever know that you used our assignment help services. It's only between you and us. We are bound by our policies to protect the customer's identity and information. All your information, such as your names, phone number, email, order information, and so on, are protected. We have robust security systems that ensure that your data is protected. Hacking our systems is close to impossible, and it has never happened.
How our Assignment  Help Service Works
You fill all the paper instructions in the order form. Make sure you include all the helpful materials so that our academic writers can deliver the perfect paper. It will also help to eliminate unnecessary revisions.
2.      Pay for the order
Proceed to pay for the paper so that it can be assigned to one of our expert academic writers. The paper subject is matched with the writer's area of specialization.
3.      Track the progress
You communicate with the writer and know about the progress of the paper. The client can ask the writer for drafts of the paper. The client can upload extra material and include additional instructions from the lecturer. Receive a paper.
4.      Download the paper
The paper is sent to your email and uploaded to your personal account. You also get a plagiarism report attached to your paper.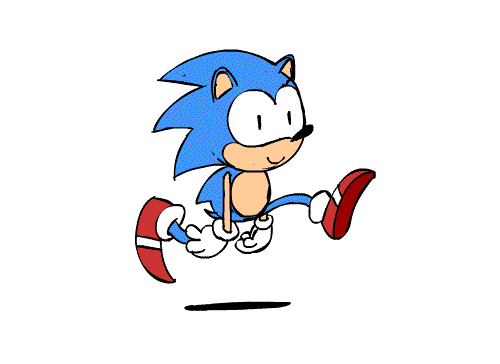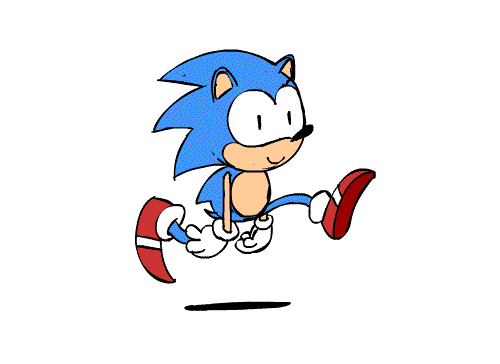 PLACE THIS ORDER OR A SIMILAR ORDER WITH US TODAY AND GET A PERFECT SCORE!!!
---