A critical evaluation of the conceptual High Performance by Kenexa
The project by Kenexa was based on two critical surveys across 128 branches that collected customer and employee satisfaction data for NCB. The project also carried out an analysis of NCBs performance data in order yo find a link between effective workforce management, employee satisfaction, and consequential financial performance. The high-performance model recommended by Kenexa was made up of four key parts, namely, leadership, employee issues, customer perspectives, and the overall performance of the company.
Thus an organization should have the best leadership practices and quality employee management policies (Mahadevan and Mayer, 2017). In terms of leadership, the organization should be customer-oriented, highly involving, ready to offer employee development, and emphasize on quality. Customer-oriented services should be offered through training employees on how best to serve the customers and show them that the customer is at the center of what the business does. This means that customer needs should be met quickly and efficiently (Mahadevan and Mayer, 2017). Then quality emphasis means that management should lead from the front and show that quality is non-negotiable and set clear standards for everyone to follow. Employees should also be trained to attend to customer needs and to recognize changing tastes, preferences and also develop their own capacities to improve on how they deal with customers.
The second aspect of high-performance companies is that employee results must be pegged on key factors such as communication, teamwork, engagement, and retention. This means that employees should have enough information provided in a timely manner so that they are able to do their jobs. In addition, when it comes to teamwork, a framework to share the workload should be developed to ensure that the work is divided fairly and effectively. Issues such as conflict and change management should also be addressed. When the model focuses on engagement, it means that a highly engaged workforce is more likely to support the efforts of an organization. There is also the aspect of retention, which means that an organization should develop a framework to enhance employee retention because employees who have stayed with an organization for longer and are satisfied are more likely to offer more customers centric services than those that do not.
The findings of the project showed that there was a clear relationship between optimal workforce management, a higher customer satisfaction rate, and better financial performance. This shows that workforce management was a high predictor of organizational success because customer loyalty increased with a more motivated workforce, while a higher retention rate of talent was also a key factor in motivating employees to perform even better than ever before (Mahadevan and Mayer, 2017). The involvement of employees in organizational projects is vital as it allows them to own the project and give their all just as they would do if the business was a personal enterprise. Involvement policies can be in the form of teamwork, problem-solving strategies, self-motivated initiative rewarding, and enhanced decision making supported by a flatter decision making model (Mahadevan and Mayer, 2017). Knowledge sharing should not just be top-down but also bottom down and horizontal in nature to ensure optimal decision making capabilities. This allows an organization to enhance opportunity creation through creativity and innovation since employees feel appreciated and a vital part of the team. The management should also ensure that it allows a healthy linking between the employees and the customer without interference in order to allow a beneficial relationship or dependency to develop. This can be enhanced through the enhanced autonomous decision making and flexible workplace practices that reduce limitations that hinder employee development and customer satisfaction.
The high-performance model was focused on three aspects, organizational practices, the perception of employees towards their work environment, the rate of customer satisfaction, and finally, the financial performance of a business. An interrelationship exists between the four aspects, as portrayed by the high-performance model. Therefore there is a need to create a workplace environment where employees feel part of the organization's goals, objectives, in order to enhance their commitment towards the organization. When employees feel satisfied, they offer more exceptional service than employees who are oppressed. This directly affects the quality of service offered to the consumer (Mahadevan and Mayer, 2017). Furthermore, employees who are more satisfied with their jobs are further satisfied because positive interactions with customers who give more positive feedbacks also enhance their rates of satisfaction from an intrinsic perspective.  The relationship between a customer and an employee grows stronger with a time lag, meaning that through word of mouth praises positive feedback effectively translates into customer satisfaction, which then becomes customer loyalty and ultimately better all-round performance for an organization from a brand and financial perspective.
The high-performance model advocated that an organization should hire the best talent by tracking, assessing, behaviors, culture, values, and the philosophies of an employee before onboarding. However, after the onboarding process, the organization should turn to employee performance management, getting feedback through performance reviews, proper analytics of employee needs, and talent development throughout the cycle of employee performance.
The results support the High-Performance model
The survey results showed that there was a link between leadership, employee performance, customer experience, and the overall performance of the business. The findings also portrayed that the four key areas have an interrelationship meaning that if one area is affected, the four areas are ultimately affected. The results are supportive of the high-performance model because one leadership plays an important role in influencing the rate of job satisfaction by employees. This is because, through quality and inspiring leadership, an organization is able to positively influence the employees towards the goals of an organization (Gill, Gardner, Claeys and Vangronsvelt, 2018). Intrinsic motivation can only be achieved through quality leadership styles that bring the best out of the organization's workforce. However, extrinsic motivation can only be achieved through external factors such as a huge paycheck or a better working environment. However, intrinsic innovation has the ability to bring out the huge potential in the employees. At the same time, the extrinsic motivation factors require investment, but the returns may be limited in some cases.
Issues such as customer orientation, emphasis on quality, employee training, compensation, communication, and teamwork should be effectively addressed by management to ensure that issues associated with employees' resistance to change are addressed. The advancement of hierarchical help is urged by representatives' inclination to allocate humanlike qualities for employees. The activities taken by the HR office and supervisory group are regularly seen as signs of the association's goal as opposed to credited uniquely to their own thought processes. Based on the association's exemplification, line administrators see the positive or troublesome treatment as a sign that the association favors or disapprovals them. Hierarchical help has to do with duty line administrators have to the association. Authoritative responsibility can be depicted as a worker's relationship with and contribution to a specific association. Such a full feeling of connection has been found to impact the exhibition of line chiefs. At the point when line supervisors see that the prize they get from the association is significant and lives up to their desires, they respond with great endeavors and execution. This implies it very well may be induced that there is a trade connection between the association and line directors.
To sum up, there are three elements – discernment that the association esteems their commitments, the observation that the association thinks about their prosperity and the recognition that the association gives them help and backing to actualize HRM which impact the apparent hierarchical help to execute HRM adequately (Gill, Gardner, Claeys and Vangronsvelt, 2018). Recommend that dependent on the correspondence standard, and a high hierarchical help would fortify emotional pledge to the association through three explicit components. In the first place, saw hierarchical help would produce a commitment to add to the association's prosperity and help the association to arrive at its objectives. This implies line administrators will reimburse the association through more prominent full of feeling duty and expanded execution. Second, saw authoritative help would increment full of feeling responsibility by satisfying socio-passionate needs as the requirement for confidence, endorsement, and connection. These necessities may prompt line administrators to become emotionally attached to the association. Third, hierarchical group help would produce encounters adding to line directors' solace and seen skill; that is, sentiments of being bolstered and esteemed by the association would bring about a positive state of mind.
How I could develop the logical part of the model
HR Strategy evaluation is a vital part of because it determines to what extent the organizational practices are indicative of better workforce management. This means that the extent to which leadership practices are adopted throughout the organization should be measured. In addition, the extent to which the employee satisfaction influences customer satisfaction should also be measured to determine how a customer orientation approach impacts a workforce's productivity should also be determined. This means that the data to measure performance should be accessed from the consumer, the employee, and the organization practices in order to gauge the level of workplace performance and if indeed, there is an interrelationship.
For one, the effects of a quality leadership style can be measured through metrics such as employee motivation, customer orientation, employee training, involvement, rate of employee satisfaction, and the rate of employee turnover (Ahmed and Ke, 2016). When it comes to measuring employee performance, metrics such as the level of communication, teamwork, engagement, and retention determines whether an organization is high performing or not. Then there is the aspect of customer satisfaction, which also needs to be measured (Gill, Gardner, Claeys and Vangronsvelt, 2018). A customer is usually at the center of an organization's mission and vision, and thus the metrics that will be used to measure performance are the employee responsiveness to customer complaints and rate of customer satisfaction. Other metrics that can be used for this purpose include the aspect of product or service quality, which can be measured by the rate of employee satisfaction based on customer feedback.
The other issues that should be evaluated include the employee benefits I an organization and whether the compensation plan is aligned to the organization's goals and objectives or not. The aspect of teamwork and effective communication can be measured through the reduced number of delays, errors, and conflicts within a project team. The aspect of employee engagement and the effect on customer satisfaction the consumer feedback will provide a more accurate picture of the link between a motivated employee and a higher rate of customer satisfaction. Moreover, business performance needs to be evaluated to determine the rate of sales growth, the market share, the organization's productivity, and business profitability. This means that the rate of sales growth can be assessed through the company's books of accounts, while the productivity of a company can be assessed in terms of orders, profits, and positive feedback from the consumer. In terms of profitability, the company's financial performance in the present year will be compared to the previous year to determine performance.
  The critical high-performance human resources (HR) interventions I would suggest to NCB
One of the relevant theoretical models that we can recommend NCB to adapt is the AMO model. The AMO model is aligned with NCB's strategy to provide value-enhancing and customer-centered services to its wide range of clientele. According to the AMO model, increasing the ability of employees, motivating staff, and providing employees with an opportunity to positively contribute towards company success even as they pursue their career development was found to be a key factor in enhancing organizational performance.
In terms of employee ability, the AMO model advocates that the human resource manager should ensure that the recruited workforce is selected based on the ability of an employee to allow the organization to derive the best out of its workforce. After recruitment, the organization should then focus on the aspect of employee development and effective talent management, which in turn translates into better customer experiences, loyalty, and a more formidable financial performance.
Then there is the second aspect of employee motivation (Gupta, 2020). Just as Kenexa has portrayed, there is a significant link between high performance and a highly motivated workforce. However, to achieve motivation, the organization should ensure that its employees are paid based on merit and performance. Effective performance management is about offering high-quality leadership and ensuring that performance-based evaluation determines where organizational resources are invested in. The AMO model also provides management with a chance to use it as a management tool to impact organizational performance.
The high-performance model does exactly this since it advocates for an approach where achieving competitive advantage can only occur through competent management of the workforce. Human capital is one of great value, and it is considered the most important factor in an organization. However, it would be difficult to enhance value and great customer service without a proper workforce management structure that is aligned with the strategic goals of the company. Opportunity can be characterized as a situation that makes it conceivable to accomplish something. In HRM setting, opportunity-upgrading rehearses are intended for assigning the dynamic position and encouraging worker voice (Gill, Gardner, Claeys and Vangronsvelt, 2018). Along these lines, cooperation is viewed as an open door for representatives to be included. In like manner, in light of the authoritative help hypothesis, flags that the association puts resources into strong exercises. This may prompt an improvement in increasing an employee's feeling of belongingness.
The second strategy I would recommend to NBC is to employ a quality compensation plan for the organization's workforce. To get customer-oriented, the goals of the company should be clearly communicated to the employees. In all this, HR plays a major role by coming up with a quality compensation framework. Chipper laborers are productive agents. Productivity cannot be realized if employees do not feel valued and appreciated in an organization (Ahmed and Ke, 2016). Employees are extrinsically motivated by better earnings in order to fulfill not only their career goals but also personal goals in life and thus if an organization becomes part of that they are ready to commit their time, efforts and skills for the sake of the organization which is viewed as a larger vehicle towards ultimate goals. For an organization making a comprehensive compensation plan should be proactive and aimed at increasing the rate of employee satisfaction and customer satisfaction.
Workers should ensure that they are a part of the company and that they are ready to share genuine feedback with HR as pertaining to whether the compensation plan provided works for them or not. The right compensation plan should be focused on the needs of the employees and not the organization. There is a no better way than HR can take care of organizational needs if not through effective HR management and ensuring that the workforce is not only well compensated and taken care of. If employees realize that their needs are taken care of, then they are more likely to listen to the leadership and follow the communication and strategic goals of the organization.
References
Ahmed, S., & Ke, X. (2016). Human resource management: Employees career development impact on organizational performance. 2016 13th International Conference on Service Systems and Service Management (ICSSSM). https://doi.org/10.1109/icsssm.2016.7538459
Gill, C., Gardner, W., Claeys, J., & Vangronsvelt, K. (2018). Using theory on authentic leadership to build a strong human resource management system. Human Resource Management Review, 28(3), 304-318. https://doi.org/10.1016/j.hrmr.2018.02.006
Gupta, A. D. (2020). Improving business performance through strategic HRM. Strategic Human Resource Management, 107-136. https://doi.org/10.4324/9780429327728-6
Impact of human resource quality and bureaucracy behavior on organizational performance effectiveness. (2016). International Journal of Science and Research (IJSR), 5(2), 881-885. https://doi.org/10.21275/v5i2.nov161285
Mahadevan, J., & Mayer, C. (2017). Towards a more inclusive HRM theory and practice. Muslim Minorities, Workplace Diversity and Reflexive HRM, 183-186. https://doi.org/10.4324/9781315590004-14
Are you busy and do not have time to handle your assignment? Are you scared that your paper will not make the grade? Do you have responsibilities that may hinder you from turning in your assignment on time? Are you tired and can barely handle your assignment? Are your grades inconsistent?
Whichever your reason may is, it is valid! You can get professional academic help from our service at affordable rates. We have a team of professional academic writers who can handle all your assignments.
Our essay writers are graduates with diplomas, bachelor, masters, Ph.D., and doctorate degrees in various subjects. The minimum requirement to be an essay writer with our essay writing service is to have a college diploma. When assigning your order, we match the paper subject with the area of specialization of the writer.
Plagiarism free papers
Timely delivery
Any deadline
Skilled, Experienced Native English Writers
Adherence to paper instructions
Ability to tackle bulk assignments
Reasonable prices
24/7 Customer Support
Get superb grades consistently
---
Are you busy and do not have time to handle your assignment? Are you scared that your paper will not make the grade? Do you have responsibilities that may hinder you from turning in your assignment on time? Are you tired and can barely handle your assignment? Are your grades inconsistent?
Whichever your reason is, it is valid! You can get professional academic help from our service at affordable rates. We have a team of professional academic writers who can handle all your assignments.
Plagiarism free papers
Timely delivery
Any deadline
Skilled, Experienced Native English Writers
Subject-relevant academic writer
Adherence to paper instructions
Ability to tackle bulk assignments
Reasonable prices
24/7 Customer Support
Get superb grades consistently
Online Academic Help With Different Subjects
Literature
Students barely have time to read. We got you! Have your literature essay or book review written without having the hassle of reading the book. You can get your literature paper custom-written for you by our literature specialists.
Finance
Do you struggle with finance? No need to torture yourself if finance is not your cup of tea. You can order your finance paper from our academic writing service and get 100% original work from competent finance experts.
Computer science
Computer science is a tough subject. Fortunately, our computer science experts are up to the match. No need to stress and have sleepless nights. Our academic writers will tackle all your computer science assignments and deliver them on time. Let us handle all your python, java, ruby, JavaScript, php , C+ assignments!
Psychology
While psychology may be an interesting subject, you may lack sufficient time to handle your assignments. Don't despair; by using our academic writing service, you can be assured of perfect grades. Moreover, your grades will be consistent.
Engineering
Engineering is quite a demanding subject. Students face a lot of pressure and barely have enough time to do what they love to do. Our academic writing service got you covered! Our engineering specialists follow the paper instructions and ensure timely delivery of the paper.
Nursing
In the nursing course, you may have difficulties with literature reviews, annotated bibliographies, critical essays, and other assignments. Our nursing assignment writers will offer you professional nursing paper help at low prices.
Sociology
Truth be told, sociology papers can be quite exhausting. Our academic writing service relieves you of fatigue, pressure, and stress. You can relax and have peace of mind as our academic writers handle your sociology assignment.
Business
We take pride in having some of the best business writers in the industry. Our business writers have a lot of experience in the field. They are reliable, and you can be assured of a high-grade paper. They are able to handle business papers of any subject, length, deadline, and difficulty!
Statistics
We boast of having some of the most experienced statistics experts in the industry. Our statistics experts have diverse skills, expertise, and knowledge to handle any kind of assignment. They have access to all kinds of software to get your assignment done.
Law
Writing a law essay may prove to be an insurmountable obstacle, especially when you need to know the peculiarities of the legislative framework. Take advantage of our top-notch law specialists and get superb grades and 100% satisfaction.
What discipline/subjects do you deal in?
We have highlighted some of the most popular subjects we handle above. Those are just a tip of the iceberg. We deal in all academic disciplines since our writers are as diverse. They have been drawn from across all disciplines, and orders are assigned to those writers believed to be the best in the field. In a nutshell, there is no task we cannot handle; all you need to do is place your order with us. As long as your instructions are clear, just trust we shall deliver irrespective of the discipline.
Are your writers competent enough to handle my paper?
Our essay writers are graduates with bachelor's, masters, Ph.D., and doctorate degrees in various subjects. The minimum requirement to be an essay writer with our essay writing service is to have a college degree. All our academic writers have a minimum of two years of academic writing. We have a stringent recruitment process to ensure that we get only the most competent essay writers in the industry. We also ensure that the writers are handsomely compensated for their value. The majority of our writers are native English speakers. As such, the fluency of language and grammar is impeccable.
What if I don't like the paper?
There is a very low likelihood that you won't like the paper.
Reasons being:
When assigning your order, we match the paper's discipline with the writer's field/specialization. Since all our writers are graduates, we match the paper's subject with the field the writer studied. For instance, if it's a nursing paper, only a nursing graduate and writer will handle it. Furthermore, all our writers have academic writing experience and top-notch research skills.
We have a quality assurance that reviews the paper before it gets to you. As such, we ensure that you get a paper that meets the required standard and will most definitely make the grade.
In the event that you don't like your paper:
The writer will revise the paper up to your pleasing. You have unlimited revisions. You simply need to highlight what specifically you don't like about the paper, and the writer will make the amendments. The paper will be revised until you are satisfied. Revisions are free of charge
We will have a different writer write the paper from scratch.
Last resort, if the above does not work, we will refund your money.
Will the professor find out I didn't write the paper myself?
Not at all. All papers are written from scratch. There is no way your tutor or instructor will realize that you did not write the paper yourself. In fact, we recommend using our assignment help services for consistent results.
What if the paper is plagiarized?
We check all papers for plagiarism before we submit them. We use powerful plagiarism checking software such as SafeAssign, LopesWrite, and Turnitin. We also upload the plagiarism report so that you can review it. We understand that plagiarism is academic suicide. We would not take the risk of submitting plagiarized work and jeopardize your academic journey. Furthermore, we do not sell or use prewritten papers, and each paper is written from scratch.
When will I get my paper?
You determine when you get the paper by setting the deadline when placing the order. All papers are delivered within the deadline. We are well aware that we operate in a time-sensitive industry. As such, we have laid out strategies to ensure that the client receives the paper on time and they never miss the deadline. We understand that papers that are submitted late have some points deducted. We do not want you to miss any points due to late submission. We work on beating deadlines by huge margins in order to ensure that you have ample time to review the paper before you submit it.
Will anyone find out that I used your services?
We have a privacy and confidentiality policy that guides our work. We NEVER share any customer information with third parties. Noone will ever know that you used our assignment help services. It's only between you and us. We are bound by our policies to protect the customer's identity and information. All your information, such as your names, phone number, email, order information, and so on, are protected. We have robust security systems that ensure that your data is protected. Hacking our systems is close to impossible, and it has never happened.
How our Assignment  Help Service Works
You fill all the paper instructions in the order form. Make sure you include all the helpful materials so that our academic writers can deliver the perfect paper. It will also help to eliminate unnecessary revisions.
2.      Pay for the order
Proceed to pay for the paper so that it can be assigned to one of our expert academic writers. The paper subject is matched with the writer's area of specialization.
3.      Track the progress
You communicate with the writer and know about the progress of the paper. The client can ask the writer for drafts of the paper. The client can upload extra material and include additional instructions from the lecturer. Receive a paper.
4.      Download the paper
The paper is sent to your email and uploaded to your personal account. You also get a plagiarism report attached to your paper.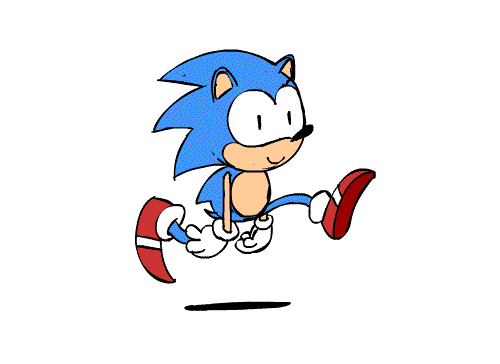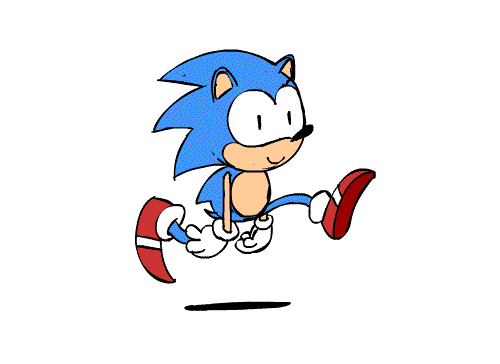 PLACE THIS ORDER OR A SIMILAR ORDER WITH US TODAY AND GET A PERFECT SCORE!!!
---