A corporation sustainability analysis for an organization
Infosys is an international company that operates in more than 45 countries around the world. Its headquarters is in Bangalore India. The company offers services such as consultancy, and information technology outsourcing (Khanna, & Palepu, 2004). The company is at position 596th in the world when ranked according to its revenue and position two in India. It had a market capitalization of $44.32 billion as at 28th September 2018, and its credit rating is an A-. The company was established in 1981 by eight engineers with only $250. Before changing its name to Infosys Technology Limited, it was called Infosys Consultants Private Limited. Its revenue has continued to grow over the years, and by 2017 it had reached $10 billion. It has continued to expand geographically by opening offices in different parts of the world. It has opened offices in Milwaukee, Indianapolis, among other places (Gupta, & Dzharova, 2014). Also, it has advanced from producing only software product into providing global banking solutions. The company has 123 development centres and 82 marketing office. A significant percentage of revenue is collected in North America wherein 2017, 61.9% were derived from the region.
In December 2018, Infosys had 225,501 employees in its workforce. Most of those employees are based in India, and 79% are professional in software. Only 5% work in supporting its sales and 16% work in the company's BPM. The company has its largest training centre in Mysuru that had trained 125,000 graduates by 2015.  For 21 years after its establishment, the companies CEO were its promoters. But in 2014 Dr Vishal Shikka became the first appointed CEO and worked for three years before resigning. The success of the Company is associated with excellent leadership by its founders. The founders have governed the company, and in their direction, it has moved from a small local Company to become the international Company it is today. It has majored in innovation and modern technology to solve challenges that are facing society.
Infosys has undertaken a lot of initiative since its establishment.  Infosys foundation was established in 1996 to help the less privileged in the society. Since then, it has started many programs that have in sectors like health care, development of rural areas, education, and culture. It has also begun academic entente that partners with educational institutions to ensure that students are well equipped when in schools (Valentine, DuBois, & Cooper, 2004). Infosys Lab is used by the institution to promote innovation and global networks. Infosys science foundation gives prizes to scientist, researches, and innovators who are connected to India (Bound & Thornton, 2012). The award is offered in India and its ranges from certificate, medallions, and a prize of$90,000.
How to map the organization using the matrix
·         Carbon emission

·         Urban areas growth

·         Population growth

·         Food wastage

·         Water pollution

·         Release of methane gas

·         Depletion of Ozone ray

·         Increased global warming

·         Safety of society

·         Safety of future generation

·         Clean environment

·         Clean energy

·         Corporation with federal

·         Cooperating with other companies

·         With other non-government organizations
The above two by two matrix maps the organization sustainability into four different phases. The different levels are unsustainable, human concerned, ecological concerned, and Sustainable concerned. The unsustainable concerned occurs when the progress of the organization is for the benefit of the future generation. When Infosys reduces carbon emission in the environment, they reduce greenhouse effects. Thus the depletion of the Ozone layer is reduced, and the future generations are protected from harmful sun rays. Also, the company develops programs that mitigate rural-urban migration by promoting rural development. The ecology concerned are those factors that are involved with living things. The safety of humans, plants, and living creatures is a concern to Infosys Company. They included water pollution, food wastage, and air pollution. Infosys is also concerned with how people relate and feel. It is concerned with how people think about the present issues in society, and also about the future generation. When performing its duties, the company ensures that it uses clean energy to maintain a clean environment. The sustainable concerns are those issues that improve the business environment in the face of the UN. Infosys has received many awards for its effort in promoting a clean environment and safety of future and present generation.
Sustainability means doing the right thing and avoiding exposing other people to risks. It can also be defined as meeting the needs of the current generation without compromising those of the future generation. Organizations participate in sustainability to lengthen their productivity life by maintaining good welfare for future and present generations. Sustainability also helps to ensure that all species are protected thus promoting corporate performance. Sustainability makes organizations behold the common goal of improving their efficiency. It covers things like target setting, networking, monitoring, strategic intent, compliance, and knowledge sharing.
Many reasons are pressuring the organization to move out of the traditional motives of establishing a business which was making a profit and improving efficiency. Nowadays, organizations are concerned about the environment and the effect their activities have on people's lives. Sustainability has assisted the companies in making more profits contributing to the better value chain. The factors which make organizations participate in sustainability are called sustainability drivers. Such drivers include; durability, renewables, energy, waste, safe and secure handling, material efficiency, carbon emission reduction, and water (Epstein & Roy, 2001).
There is a massive growth of urban areas across the globe. Many people are leaving rural areas and going into towns in search of employment and other social amenities. The World Bank report indicates that urban areas across the globe produce 1.3 billion tonnes of waste products. This growing heap of solid waste is leading to serious concerns about environmental safety. It leads to the production of methane gas, which increases the greenhouse effects in our environment. Poorly managed waste also contaminates water, and this endangers humans and other animals. It's critical for organizations to manage food waste using scientific methods as the mitigate side effects on the environment. Despite the current awareness of the need to treat food waste on site, only a few companies are practising that. But Infosys has ensured that they either recycle, reuse or properly dispose of their waste products to reduce environment pollution. The company has incorporated policies that will provide a 100% segregation of waste products.
To achieve this, the company has restricted food serving to special courts. There are rooms on every campus where food waste is stored in an environment of fewer than 5 degrees. They have installed modern technologies to such as organic waste converters and biogas plant to treat the food wastes. The biogas produced is used in the campuses of Pune, Mysore, Bangalore, Bhubaneshwar, and Trivandrum. The organic waste converter in schools like Jaipur, Bangalore, and Chandigarh has helped the company to convert food waste into rich manure. The initiatives have assisted the company in having 100% treatment of its food waste. Moreover, it reduces the costs of transporting waste foods and the storage of such wastes. Thus, it not only safes of value but also makes the treatment method more efficiency.
Also, Infosys has been conducting employee sensitization programs to inform workers about their responsibilities in waste management. Eco-clubs are used to educate employees, and enticing charts and diagrams are used to encourage employees to preserve the environment. The company is leading in the management of food waste and has provided a benchmark for other companies. By installing its innovative technology, the company can reuse, recycle and reduce the volume of waste that goes to the fields.
Another critical driver affecting Infosys is energy. Every business requires power to run and operate effectively. But when deciding on the volume of ability to use, companies should consider the sustainability and the power supply. The current events show that innovation is paramount for businesses to deal with the issue of power effectively. According to research conducted in India, 80% of total energy in India is geothermal. Clean energy generation is facing several challenges like the high cost of production, unstable and unpredictable supply, lack of reliable markets, and unfavourable government policies. However, the Indian government has put measures in place to help in increasing the volume of clean energy in the nation.
Infosys has taken the lead in increasing its consumption of clean energy. The company's core business is not power production. Infosys had decided to source the energy from other providers. But the company realized that the structure of the clean energy was affected by subsidized cost, and this was pushing the price of renewable to rise. This was reducing the abilities of any company to increase its production of clean energy. Therefore, hindering the government's and Infosys's agenda of improving the pure energy consumption in India.
Realizing the error, Infosys worked tirelessly to bring the desired change in the sector. They approached the relative stakeholder and drafted a plan which they presented to the relevant authorities. Power affects a broader industry in the economy, and some of the stakeholders involved were the State and regulatory bodies, Federal, and manufacturing industries. The States Power Regulatory ruled that the subsidy should be removed and the access to renewable energy should be opened. The effect of those measures is that at the moment the nation's consumption of clean energy is at 60% and the figure is rising. The fresh energy tariffs are now competitive, and this has reduced the cost of power in the State.
The company focused on the management of the demand side. The per capita power consumption was reduced, and energy efficiency increased. Infosys has also been adopting a localized power monitoring in the existing infrastructures, applying in-door management of power and the data used to obtain insight about the sector. The strategies have assisted the company in discovering power leakages, and appropriate steps have been taken to mitigate the error. The effect is that the per capita consumption of clean energy has reduced. It has also led to an increase in power production by 17%, which is equivalent to 80 million units.
Infosys has added to about 2-4 million sq.t to the company entire infrastructures. They have built buildings with insulated roofs and walls, the glass panes are double glazed, and they have radiant cooling. Such structures help in reducing the cost incurred in cooling the buildings and also raise the cooling efficiency.  To boost productivity for illumination, Infosys has innovated in items such as motion, T5 and LED lamps and daylight sensors.
The effect is that Infosys is saving 42% of total capital cost in buildings where T5 LED lamps and solar architecture have been installed. Such structures are increasing the efficiency of and reducing the demand for energy. This has made the company to save 82% of the operation cost. Similarly, the company is saving 45% of operational expenses and 35% in ASHRAE standard compliance by building infrastructure with efficient lighting and cooling software. Thus, the company has put a timely input into the energy sector that has brought huge benefits. Infosys continues to take the lead in using renewables energy, and other companies are following suit.
Considering the reports about environmental trends, it is evident that global warming is a threat to future generations. It is estimated that there will be 2 billion cars on our roads by 2050. This will realize energy demand and increase the emission of poisonous gases to the environment. In the 21st century, no business should go and go without considering the impact of their activities on the environment. Innovation should take the lead to provide solutions to the challenges facing the current and future generations.  Though Infosys has been doing this much more needs to be done. It should make the environment a priority when developing its strategic chart.
One of the strategies that Infosys would use is improving its leadership commitment. The leader plays a vital role in promoting organization pledge towards its worker, environment and society. Leaders put strategic actions that help the organization to set the appropriate framework which will meet the expectations of the community. However, organization sustainability cannot be achieved without the manager working well with the employees. In realizing this Infosys leader S.D Shibulal said that the organization adds value to customers, works and the society to attain a sustainable future. Nandan M. Nilekani said that organizations gain success in the long run if they care for, their employees, community, and environment.
Infosys vision and mission clearly explains the organization desire to achieve a sustainable environment. The current company actions are meant to bring positive impacts in the future. They rotate around three things; innovation, innovation, social contract, and resource intensity. Thus, by continuing to honouring the environments, they will accept social expectations as well as indirect stakeholders.
To achieve its goals, the company should envision a society that is healthy, safe, and that uses green energy for domestic and industrial practices. It should meet the expectations of other companies, clients, communities, and social organizations. The company should always emphasize on maximizing its resources but at the same time reducing depletion of the national resources. Therefore, the managers should look at better ways of doing their duties. They should use innovation to increase the organization's output using less input. This is possible if they reduce the wastage of resources. Change in green energy should be done in all sphere of the organization.
Another strategy that Infosys can use to obtain a good strategy position is the social contract. Traditional business main goals were to make profits and revenue. But today businesses have extended their goals to benefit the community and the environment. Therefore, for Infosys to be strategically positioned, it should focus on the social framework.
Employability of working age group affects social development and economic progress of organizations. Education is a catalyst that improves this employability. However, training has to be combined with critical thinking to make it useful in providing employment. An individual should also have good ethic behaviours and instincts of leadership to boost their employment chances.
Infosys should provide such educations programs which will help to inspire young people to realize their potentials. The company should follow examples of applications such as STEM and SPARK and thus help inspire children to dream big. Infosys should encourage children, especially those from the rural areas to participate in mathematics and sciences. It should also motivate those from urban areas to embrace IT to expose them to more significant opportunities. The company should also help the teacher to learn the latest industrial progress so that they feed students with relevant information.  This can be achieved by organizing content as well as classes to either re-skill or update their students.
The company should have strong governance with a strong leader who is committed to fairness and transparency and who is accountable. The company should have clear rules of Cond of Conduct and Ethics, which should be followed by all employees regardless of their rank or position. The Code of Conduct should prevent employees from participation in corruption of any form. There should also be a useful mechanism for giving timely and appropriate feedback. The company should take feedback seriously to improve their service provision.
Infosys should partner with the government to undertake projects like building houses for victims of a disaster such as floods and earthquakes. It should work with the government to promote social health by building social facilities such as health care centres and especially in rural areas. To be socially accepted, the company should not use the services of lobbyists, and it should not fund politicians.
            With those strategies in place, Infosys will be the leading company in the promotion of environmental protection. It will have more significant opportunities for undertaking bigger projects that will provide more sustainable solutions. Innovation in different spheres of the organization will help the company to save on capital cost and operating cost of various projects. Infosys will reduce the wastage of resources, thus using less output to obtain high input.
Education the youth to make them have skills that are relevant to the market needs will create a pool of human power for Infosys. Most of the worker in Infosys is a former trainee of the company. Most of Infosys employees work in the IT sector and a few in sales and advertisement. Therefore, the company will be nurturing talents by encouraging youths in the urban area to advance skills in IT. The company has made good measure towards this agenda by building educational facilities in the educational institutions. Training students help them to realize their talents and abilities. It also helps them to develop their innovative skills, which will be used to make better facilities that reduce environmental pollution. The company will also add value by creating employment after educating students properly.
In conclusion, Infosys is a leading company in ensuring sustainability in our environment. Since its establishment, the company has made an immense contribution in providing green energy and reducing pollution such as food wastage. The founders offer good leadership that has made the company continue been effective and efficient in its agenda. Besides, the company has continued to grow in its revenue and geographically and has opened many branches across the globe. But realizing the need to reduce food wastage, every centre has a canteen where all food services are to be done. Within the centre are unique rooms for storing food as well as biogas converters, which reduce the emission of methane when food wastes decay. The converters produce energy used to save on the operation cost.  Infosys also uses innovation to make things like LED lamps, which are making the company productive. The key drivers motivating the company to create sustainable measures is energy and food waste. Though Infosys is not an energy producer organization, it has made incredible changes in the sector. Through the companies influence and in partnership with other companies, the government of India has introduced policies that will rice clean energy production
References
Bound, K., & Thornton, I. W. (2012). Our frugal future: Lessons from India's innovation system. London: Nesta.
Epstein, M. J., & Roy, M. J. (2001). Sustainability in action: Identifying and measuring the key performance drivers. Long range planning, 34(5), 585-604.
Gupta, S., & Dzharova, H., (2014). Innovation and adaptation: Continuing the Infosys journey: In conversation with SD Shibulal, Co-founder, CEO & Managing Director, and Infosys. IIMB Management Review, 26(4), 249-256.
Khanna, T., & Palepu, K. G., (2004). Globalization and convergence in corporate governance: Evidence from Infosys and the Indian software industry. Journal of International Business Studies, 35(6), 484-507.
Valentine, J. C., DuBois, D. L., & Cooper, H. (2004). The relation between self-beliefs and academic achievement: A meta-analytic review. Educational Psychologist, 39(2), 111-133.
---
Are you busy and do not have time to handle your assignment? Are you scared that your paper will not make the grade? Do you have responsibilities that may hinder you from turning in your assignment on time? Are you tired and can barely handle your assignment? Are your grades inconsistent?
Whichever your reason is, it is valid! You can get professional academic help from our service at affordable rates. We have a team of professional academic writers who can handle all your assignments.
Plagiarism free papers
Timely delivery
Any deadline
Skilled, Experienced Native English Writers
Subject-relevant academic writer
Adherence to paper instructions
Ability to tackle bulk assignments
Reasonable prices
24/7 Customer Support
Get superb grades consistently
Online Academic Help With Different Subjects
Literature
Students barely have time to read. We got you! Have your literature essay or book review written without having the hassle of reading the book. You can get your literature paper custom-written for you by our literature specialists.
Finance
Do you struggle with finance? No need to torture yourself if finance is not your cup of tea. You can order your finance paper from our academic writing service and get 100% original work from competent finance experts.
Computer science
Computer science is a tough subject. Fortunately, our computer science experts are up to the match. No need to stress and have sleepless nights. Our academic writers will tackle all your computer science assignments and deliver them on time. Let us handle all your python, java, ruby, JavaScript, php , C+ assignments!
Psychology
While psychology may be an interesting subject, you may lack sufficient time to handle your assignments. Don't despair; by using our academic writing service, you can be assured of perfect grades. Moreover, your grades will be consistent.
Engineering
Engineering is quite a demanding subject. Students face a lot of pressure and barely have enough time to do what they love to do. Our academic writing service got you covered! Our engineering specialists follow the paper instructions and ensure timely delivery of the paper.
Nursing
In the nursing course, you may have difficulties with literature reviews, annotated bibliographies, critical essays, and other assignments. Our nursing assignment writers will offer you professional nursing paper help at low prices.
Sociology
Truth be told, sociology papers can be quite exhausting. Our academic writing service relieves you of fatigue, pressure, and stress. You can relax and have peace of mind as our academic writers handle your sociology assignment.
Business
We take pride in having some of the best business writers in the industry. Our business writers have a lot of experience in the field. They are reliable, and you can be assured of a high-grade paper. They are able to handle business papers of any subject, length, deadline, and difficulty!
Statistics
We boast of having some of the most experienced statistics experts in the industry. Our statistics experts have diverse skills, expertise, and knowledge to handle any kind of assignment. They have access to all kinds of software to get your assignment done.
Law
Writing a law essay may prove to be an insurmountable obstacle, especially when you need to know the peculiarities of the legislative framework. Take advantage of our top-notch law specialists and get superb grades and 100% satisfaction.
What discipline/subjects do you deal in?
We have highlighted some of the most popular subjects we handle above. Those are just a tip of the iceberg. We deal in all academic disciplines since our writers are as diverse. They have been drawn from across all disciplines, and orders are assigned to those writers believed to be the best in the field. In a nutshell, there is no task we cannot handle; all you need to do is place your order with us. As long as your instructions are clear, just trust we shall deliver irrespective of the discipline.
Are your writers competent enough to handle my paper?
Our essay writers are graduates with bachelor's, masters, Ph.D., and doctorate degrees in various subjects. The minimum requirement to be an essay writer with our essay writing service is to have a college degree. All our academic writers have a minimum of two years of academic writing. We have a stringent recruitment process to ensure that we get only the most competent essay writers in the industry. We also ensure that the writers are handsomely compensated for their value. The majority of our writers are native English speakers. As such, the fluency of language and grammar is impeccable.
What if I don't like the paper?
There is a very low likelihood that you won't like the paper.
Reasons being:
When assigning your order, we match the paper's discipline with the writer's field/specialization. Since all our writers are graduates, we match the paper's subject with the field the writer studied. For instance, if it's a nursing paper, only a nursing graduate and writer will handle it. Furthermore, all our writers have academic writing experience and top-notch research skills.
We have a quality assurance that reviews the paper before it gets to you. As such, we ensure that you get a paper that meets the required standard and will most definitely make the grade.
In the event that you don't like your paper:
The writer will revise the paper up to your pleasing. You have unlimited revisions. You simply need to highlight what specifically you don't like about the paper, and the writer will make the amendments. The paper will be revised until you are satisfied. Revisions are free of charge
We will have a different writer write the paper from scratch.
Last resort, if the above does not work, we will refund your money.
Will the professor find out I didn't write the paper myself?
Not at all. All papers are written from scratch. There is no way your tutor or instructor will realize that you did not write the paper yourself. In fact, we recommend using our assignment help services for consistent results.
What if the paper is plagiarized?
We check all papers for plagiarism before we submit them. We use powerful plagiarism checking software such as SafeAssign, LopesWrite, and Turnitin. We also upload the plagiarism report so that you can review it. We understand that plagiarism is academic suicide. We would not take the risk of submitting plagiarized work and jeopardize your academic journey. Furthermore, we do not sell or use prewritten papers, and each paper is written from scratch.
When will I get my paper?
You determine when you get the paper by setting the deadline when placing the order. All papers are delivered within the deadline. We are well aware that we operate in a time-sensitive industry. As such, we have laid out strategies to ensure that the client receives the paper on time and they never miss the deadline. We understand that papers that are submitted late have some points deducted. We do not want you to miss any points due to late submission. We work on beating deadlines by huge margins in order to ensure that you have ample time to review the paper before you submit it.
Will anyone find out that I used your services?
We have a privacy and confidentiality policy that guides our work. We NEVER share any customer information with third parties. Noone will ever know that you used our assignment help services. It's only between you and us. We are bound by our policies to protect the customer's identity and information. All your information, such as your names, phone number, email, order information, and so on, are protected. We have robust security systems that ensure that your data is protected. Hacking our systems is close to impossible, and it has never happened.
How our Assignment  Help Service Works
You fill all the paper instructions in the order form. Make sure you include all the helpful materials so that our academic writers can deliver the perfect paper. It will also help to eliminate unnecessary revisions.
2.      Pay for the order
Proceed to pay for the paper so that it can be assigned to one of our expert academic writers. The paper subject is matched with the writer's area of specialization.
3.      Track the progress
You communicate with the writer and know about the progress of the paper. The client can ask the writer for drafts of the paper. The client can upload extra material and include additional instructions from the lecturer. Receive a paper.
4.      Download the paper
The paper is sent to your email and uploaded to your personal account. You also get a plagiarism report attached to your paper.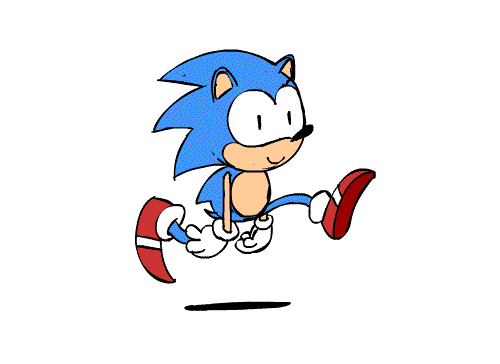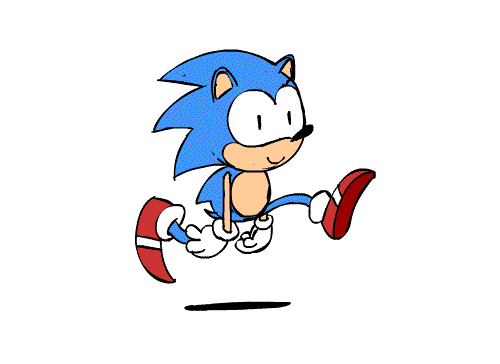 PLACE THIS ORDER OR A SIMILAR ORDER WITH US TODAY AND GET A PERFECT SCORE!!!
---